Cover Story: Girls' Generation Hyoyeon on going solo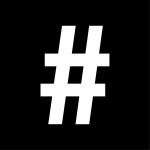 By: Zaneta Cheng
November 3, 2023
With a new single and frequent spots on variety shows, the South Korean singing and dancing sensation is carving out a solo career to watch. She sits down with Zaneta Cheng at Wynn Palace Macau to talk about the road ahead
Imagine having been a member of what is equivalent to the Spice Girls of Asia. Then imagine what life after being part of such a behemoth pop sensation might be like. Hard to fathom? For many, maybe, but for Hyoyeon, this is the life she's living.
It's a little difficult to think of a time when Hyoyeon was not a household name, especially watching her pose up a storm at the Wynn Palace Macau for our cover shoot. Now 34, she's spent nearly two decades in the spotlight, since debuting in 2007 as part of Girls' Generation, one of the most popular girl groups to come out of South Korea and one which played a pivotal role in taking K-pop global. The group still means a lot to Hyoyeon, who was known as the dancer of the pop outfit. When asked who her #legend is, Hyoyeon doesn't hesitate before saying, "Girls' Generation! I love you, Girls' Generation. It's Girls' Generation now, it's Girls' Generation forever!"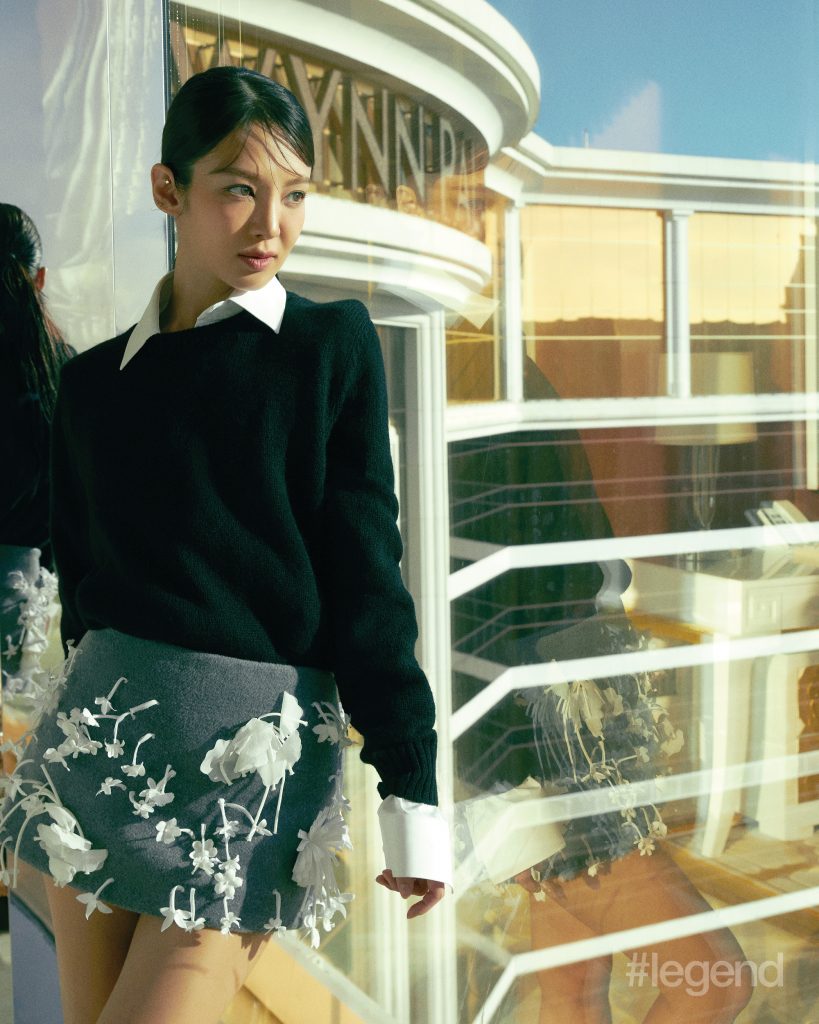 The members of the group have since gone on to pursue individual careers and endeavours, and while Hyoyeon has branched out into myriad musically related pursuits, she still credits much of her achievements to her time with Girls' Generation. When asked what the more memorable moments of success in her career have been, she says, "It would be the group activities. Memories from our world tours and arena tours stand out the most. Even now, those moments are the ones I remember most vividly," she tells us enthusiastically. "If it weren't for Girls' Generation, it would be very difficult to imagine my current self."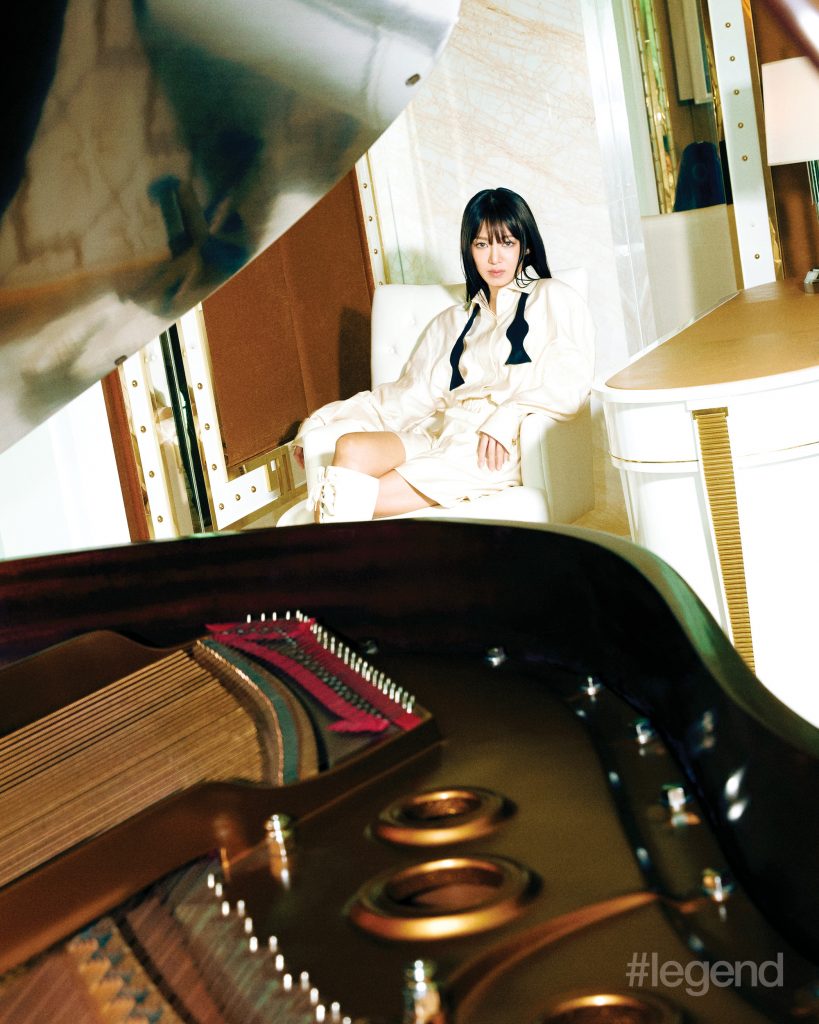 Hyoyeon's current self is a dancer, a singer and a DJ. Her fascination with music runs deep so it wasn't necessarily difficult for Hyoyeon to carve a path outside of the group. Even before her debut, her dancing was already earning her accolades. In fact, dancing has been an integral part of Hyoyeon's life since she was young, when her father introduced her to jazz dance and she went on to learn a variety of styles at a dance academy. Hyoyeon says, "Before I started training, I used to practise at the dance academy day and night, sometimes without sleeping. I remember winning awards at dance battle competitions and making it to the best divisions because I practised so hard."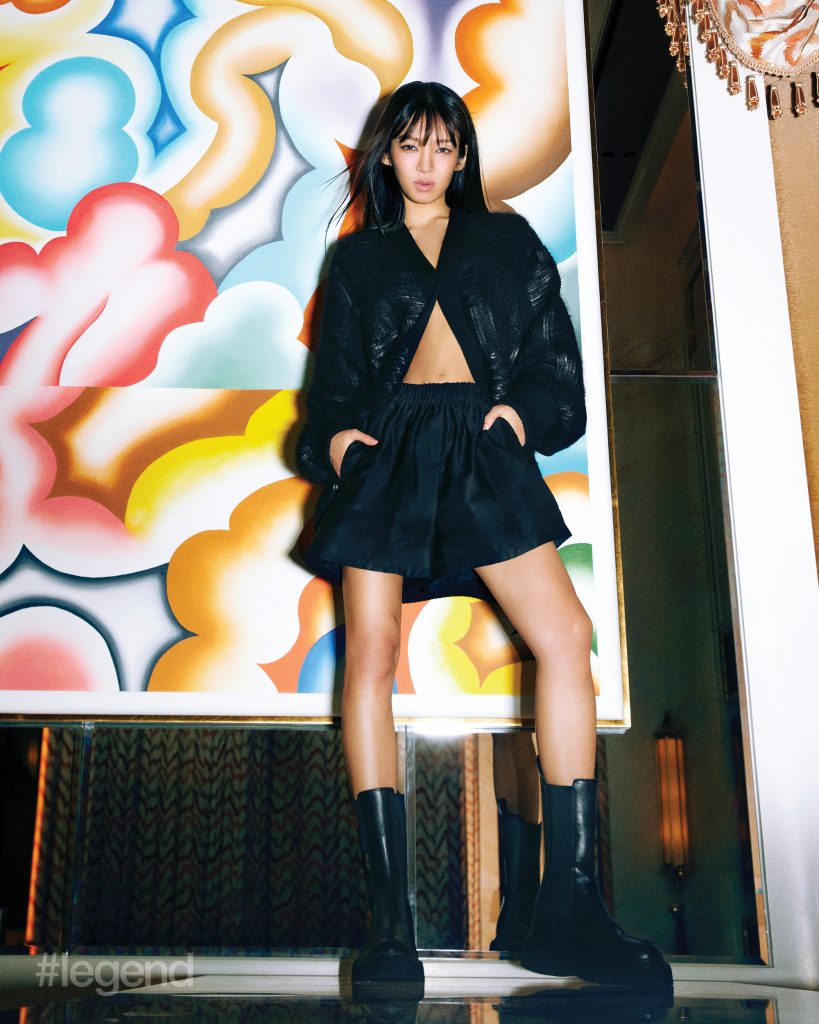 Becoming adept at hip-hop, jazz and Latin dance fuelled Hyoyeon's enthusiasm and pushed her to continue excelling. "I think the memories of my time at the dance academy are what made me love dance even more. People of all ages would dance together and it really brought me joy to see everyone get together and dance. Being able to feel that sense of happiness that would come from dancing together in unison, getting the same moves right, hitting the choreography, made me really fall in love with the art. It pushed me to go deeper into dance and explore what it had to offer," Hyoyeon recalls.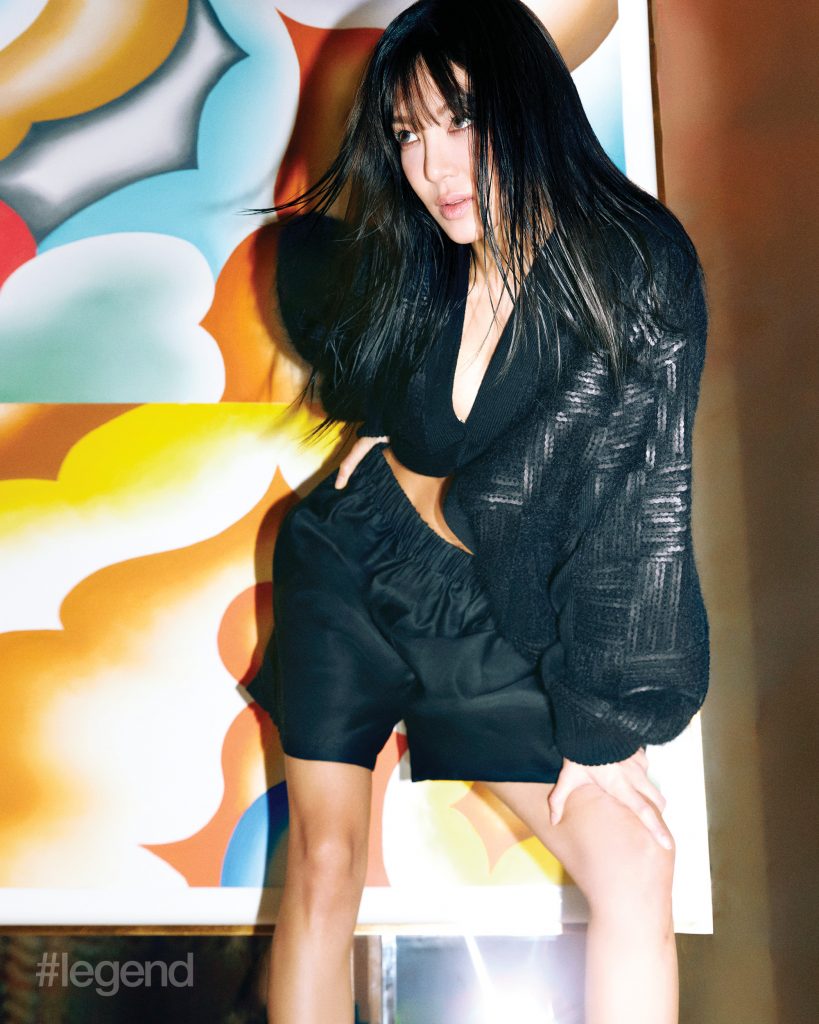 It makes sense then that Hyoyeon has been indulging in her first love by participating in a host of variety television shows that centre around dance such as Dancing with the Stars and Hit the Stage. It's not that Hyoyeon has anything left to prove, but the star isn't really about what she's accomplished so much as she likes a challenge and anything that lets her continue to push boundaries.
Also see: Digital Cover: Collar's Candy Wong x Maje
"Both of these programmes are competitions so I knew it would be a challenge right from the very beginning. But I knew that these challenges would be opportunities for self-improvement," she says. "Through these experiences, I managed to gain an even deeper understanding of dance sports and other genres. It was a great experience to showcase this understanding and experience with the audience."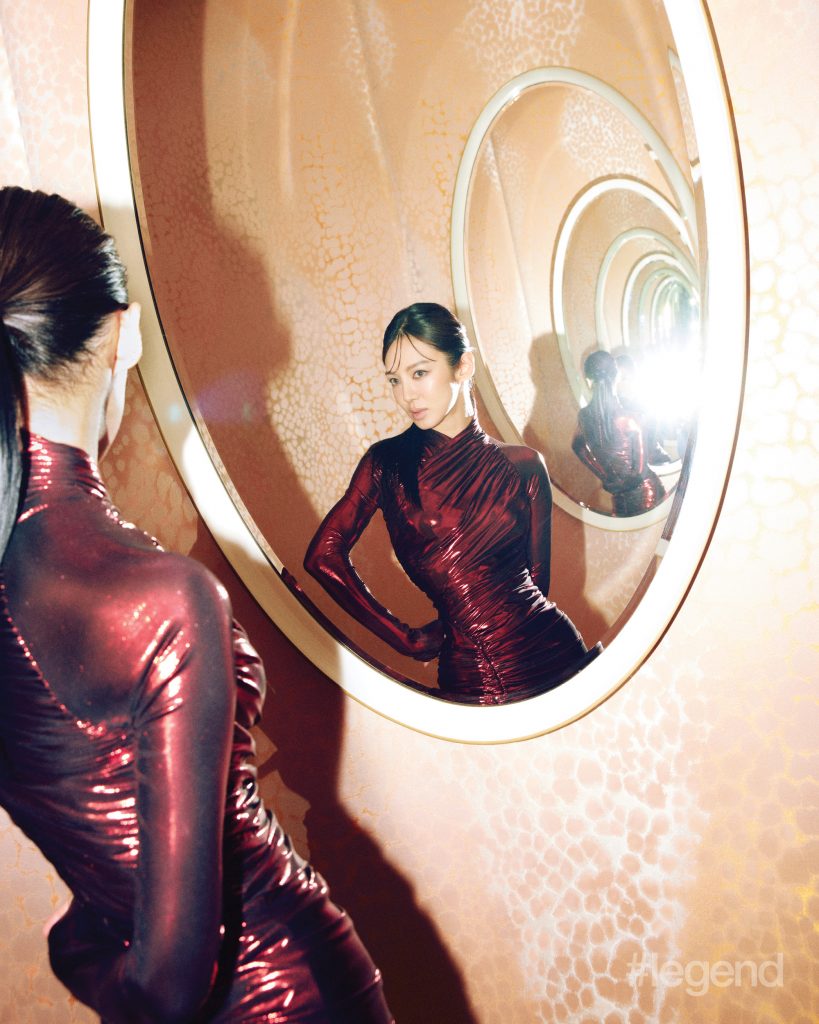 Hyoyeon readily admits that she's most skilled at popping and locking, and that her favourite genre of dance has always been house. She's currently "really into dance sports, which is the most challenging genre for me – but the difficulty just fuels my desire to get better," she says. It's a completely different kettle of fish to the synchronised dance that she performed for much of her entertainment career as part of Girls' Generation. "When I dance alone, I can express my unique style and groove," Hyoyeon explains.
"But dancing as a group was different. Unity and synchronicity are the most critical aspects to dance. Matching everything from hand positions to footwork and maintaining dance balance was key. Dancing in a group allowed us to showcase various formations. These aspects are what showcase the strength of group dancing, I think."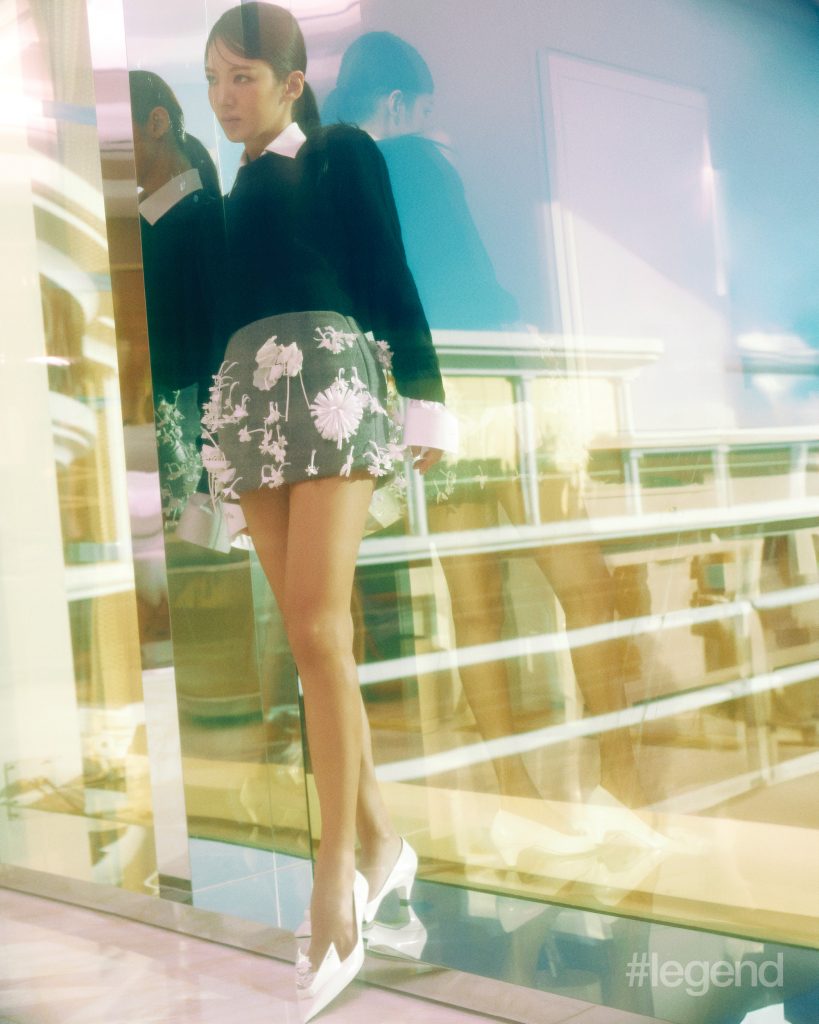 Branching out from Girls' Generation has, according to Hyoyeon herself, "expanded my spectrum in terms of music and performance and allowed me to grow. As a solo artist, I've focused on showing a more impressive side of myself, which has led to more thoughtful consideration and effort in my work."
Hyoyeon has since taken up DJ-ing, an interest she first developed as a dancer because "I found DJ-ing quite fascinating when I would watch DJs play music at dance battles," she says. "Mixing songs and guiding the flow of a performance is pretty cool. It's all in the field of music so I'm incorporating all the experience and inspiration that I get into my DJ-ing to expand the spectrum of music that I create."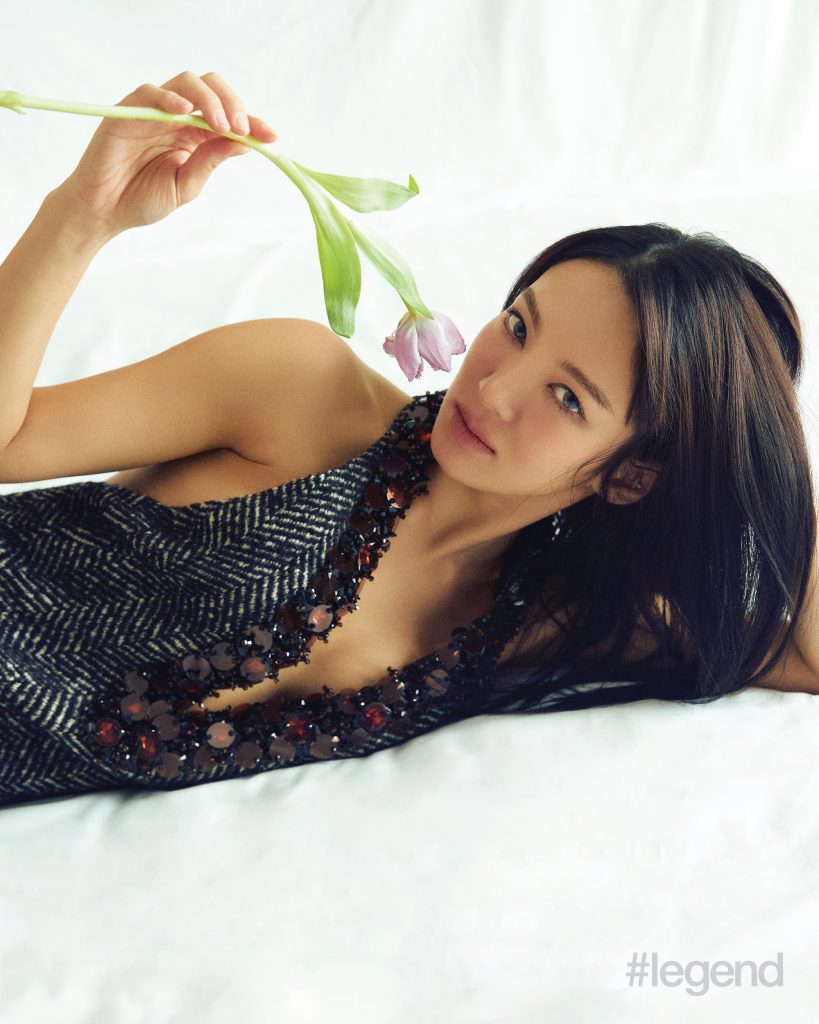 This can be seen most clearly in Deep, Hyoyeon's first mini-album that she released last year. "The album was conceived with a DJ style. It's filled with songs that truly reflect my musical identity," she explains. "I consider it an album that introduces the world to 'Hyo' (Hyoyeon's solo persona) and the kind of music and performances
I am able to show."
One of the singles, "Picture", captures this new, experimental side of Hyoyeon. The music video is decidedly dance-pop, with edgy choreography that's meant to captivate audiences and show a different side to the bubble-gum girly girl aesthetic that Girls' Generation is widely known for. The inspiration for the song comes from the Jamaican dancehall genre and some of the moves in the music video were taken from moves Hyoyeon saw in dancehall videos.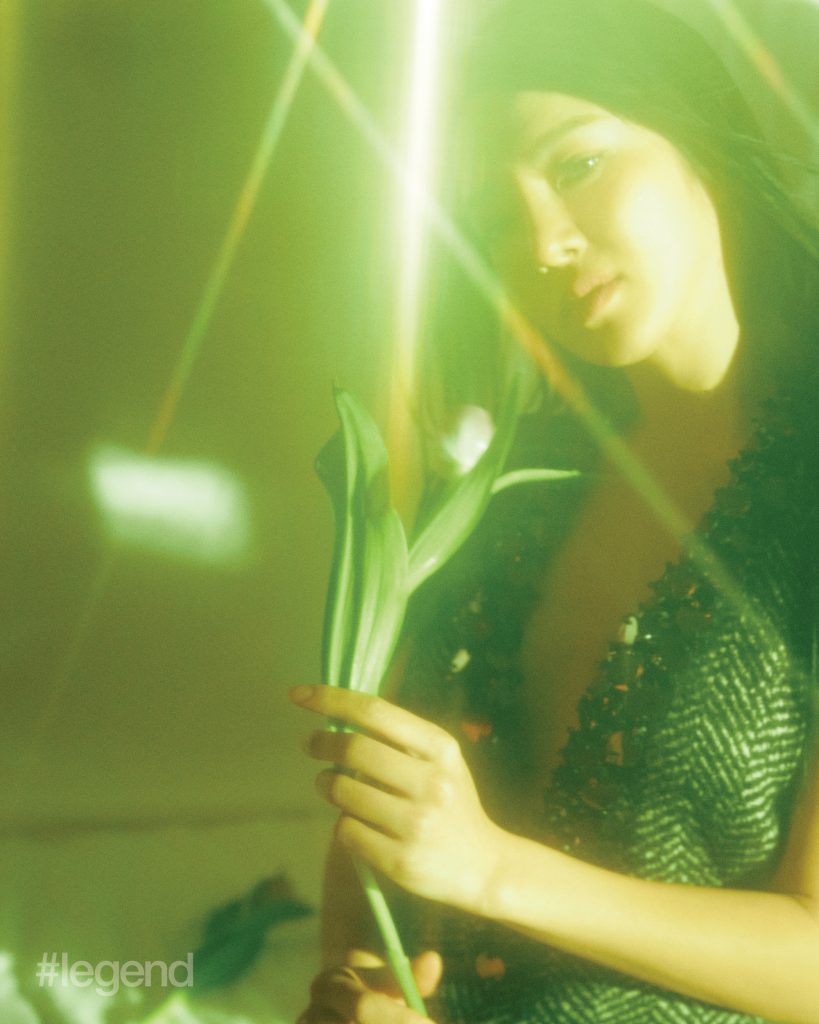 For Hyoyeon, one of her biggest inspirations is Korean superstar BoA. "I've always admired her," she says. "Watching her work tirelessly in the practice room, album after album, has been a great source of inspiration."
In line with the pop music diva she looks up to, Hyoyeon is also looking to continually push herself. "There are still many genres I want to explore, and various performances I want to showcase. I want to showcase different performances that I haven't yet shown on stage," she says. "And as a DJ, I aim to improve and pursue more diverse stages, both nationally and internationally."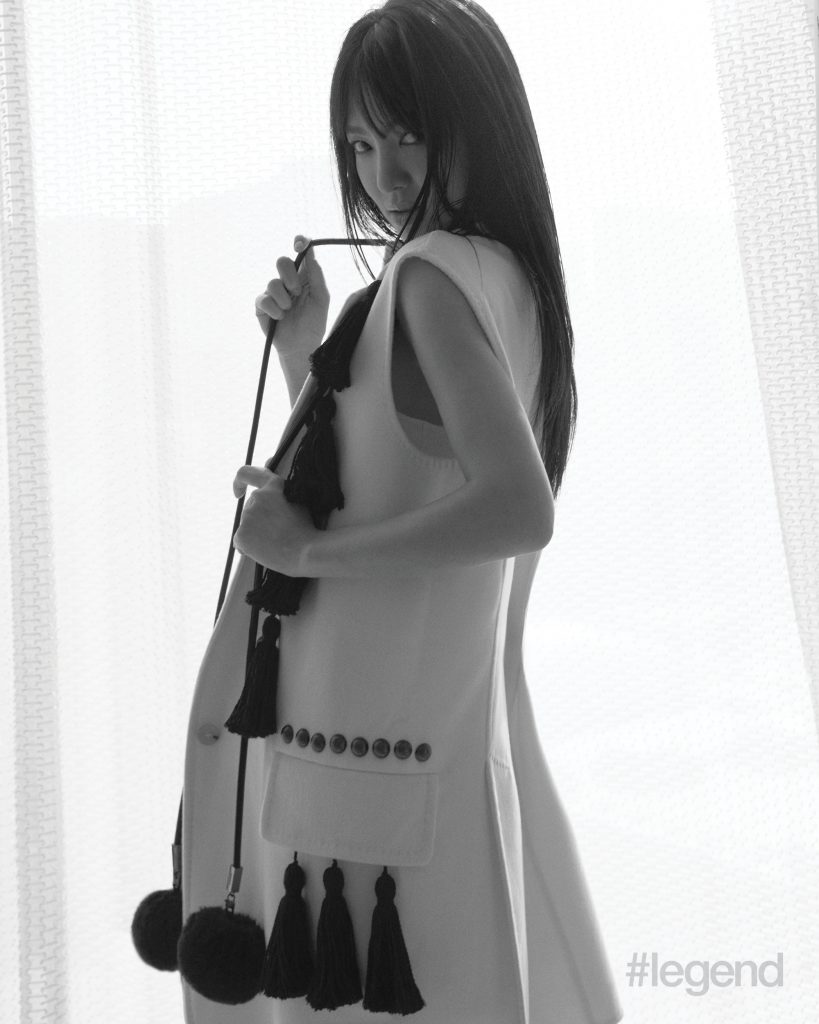 So it seems there is nothing, really, within entertainment that Hyoyeon cannot do. Except the star admits that acting might be her one speed bump. "I love watching my fellow members act, but I still find acting a bit awkward for me," she admits readily. "However, I'm open to trying it out. If an interesting role in a sitcom or something similar comes my way, I'm willing to take on the challenge."
What does she expect to be bringing us? Hyoyeon says she doesn't know – "I can't visualise it yet, but I'll continue to work hard to become a better version of myself." If Hyoyeon's post-Girls' Generation oeuvre is anything to go by, we should all be keeping our eyes peeled on the television and our ears stuck to the radio for more exciting work to come.
CREDITS
Special thanks to Wynn Palace Macau
Creative concept / #legend
Creative direction / Gordon Lam
Producer / Danny Kang
Photographer / Karl Lam
Photographer assistants / Gary Lee and Davy Tang
Videographer / Billy Elvis
Styling / Bhisan Rai
Stylist assistants / Haley Chau and Serene Cheung
Hair / Jung Dasom at Soonsoo
Make-Up / Hong Um Ji at Kitts
Wardrobe / Prada, Max Mara, Ferragamo and Miu Miu