#legend100: Noel Li's post-COVID bucket list and social media tips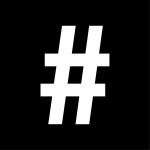 By: Michael Cheung
May 20, 2021
Having transitioned from travel content to luxury lifestyle captivating some of the biggest names in high-end retail –including Louis Vuitton, Dior and Tudor – #legend100 influencer Noel Li talks to us about his approach towards Instagram and how he manages to keep his content fresh.  
Where do you think influencer marketing is heading next?
Influencers and content creators would leverage video and audio tools to create collaborative content. The ongoing challenge is how brands work with independent creatives to craft content that is original and engage with our emotions.
How do you show off your personality on social media and stand out from other male influencers?
No matter which category you fit in as an influencer, it's essential to have a clear personal brand. Being approachable is a crucial trait that I want to communicate to my audience. I do this by tactically choosing places that are widely accessible to the public and dressing in wearable outfits. I want to show my followers that if I can do it, they can replicate components of it as well. 
How are you keeping your content fresh without the luxury of travelling abroad to picturesque spots?
I set foot into this career being a lifestyle blogger with a primary focus on travelling. With travel restrictions in place for more than a year, I struggled earlier in the pandemic to frame my content. With this limitation, I was forced to reassess my content strategy and become resourceful. We had to reimagine what travelling means and bring the same sense of anticipation into our daily lives.
What's on your post-COVID bucket list?
Buckingham Palace with my mom as she adores the Netflix-original drama, The Crown.
A summer getaway with close friends in Gold Coast, Queensland, Australia.
Taking a traditional Japanese bento box-making course in Japan.
What are your other passions besides being an avid traveller?
I've lately been into interiors, specifically the minimalist philosophies in Japanese interior design. It's fascinating how they use natural materials and patterns of light and space to create a zen ambience. I picked up Japanese a few years ago and have been immersed in their culture ever since.
Have you thought of branching out Instagram? What social media platform are you intrigued by the most?
I've definitely considered diversifying my main communication channels, especially when Instagram is constantly shifting its algorithm and how its interface looks. This said I am still very committed to the platform as a large pool of my fan base still remains here.
I try to create engaging content as much as possible, including investing my time in crafting interactive Instagram stories through my wide use of various filters and enhancing video content using other applications that give it a cinematic touch.
Do you disconnect yourself from social media from time to time? How important do you think it is to take a breather?
Yes. Earlier, when Covid spread globally, I decided to pause from actively posting on social media. I need to be attuned to world events and create content that resonates with my audience.
A reset is vital to any content creator. It doesn't mean that you have to take a full pause, but it's essential sometimes to take a step back, clear your mind and embark on something new that is out of your comfort zone. Lately, I've partnered up with fellow influencer Travis Li on a series of "best friend" looks to introduce men's styling tips on how to compliment your outfit with a companion. 
What fashion trend are you really into these days?
I am drawn to Japanese fashion magazine Popeye's approach towards the sartorial look, but adding sports fashion, streetwear and Americana to create a distinct look. If you're into fashion, I highly recommend you to check it out. It's one of the oldest magazines specialising in men's fashion and is considered the Tokyo version of Nylon magazine.
Could you name a few emerging brands that you think are innovating how they communicate their visuals on social media?
2021 will be a great year to see emerging talents blooming as many took the time to invigorate their content pillars and approach them. Regarding luxury retail, I find what Christian Louboutin and Roger Vivier has done lately with the assistance of AR and VR tools refreshing.
Want to know more? Check out Noel Li's #legend100 profile and follow him on Instagram @no3l.
Featured Influencers