An expression of bold and yet refined colour palette of – surprisingly – black and white that are punctuated by pops of red. This is how Ralph Lauren burst onto the Fall/Winter 2022 fashion season with a punch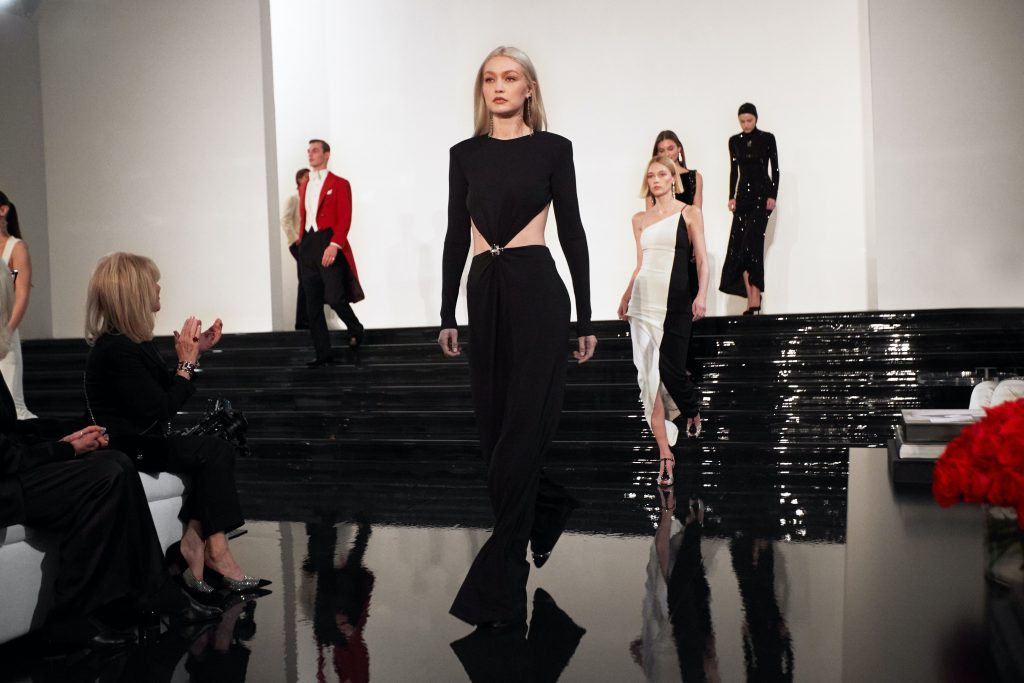 Reuniting this fashion season at the Museum of Modern Art, Ralph Lauren has chosen a background that offers sleek architecture and sculpture design to showcase his newest runway collection. 
"My Fall/Winter 2022 Collection is a celebration of the timeless style of black and white emboldened in the sleek lines of tailored silhouettes for both men and women," says Ralph Lauren. "As we come back together, I wanted to share it in an intimate environment within the iconic beauty of The Museum of Modern Art in New York City."
The inviting environment that allows the assembly and immersion of fashion, hospitality and allure encapsulates the world of Ralph Lauren.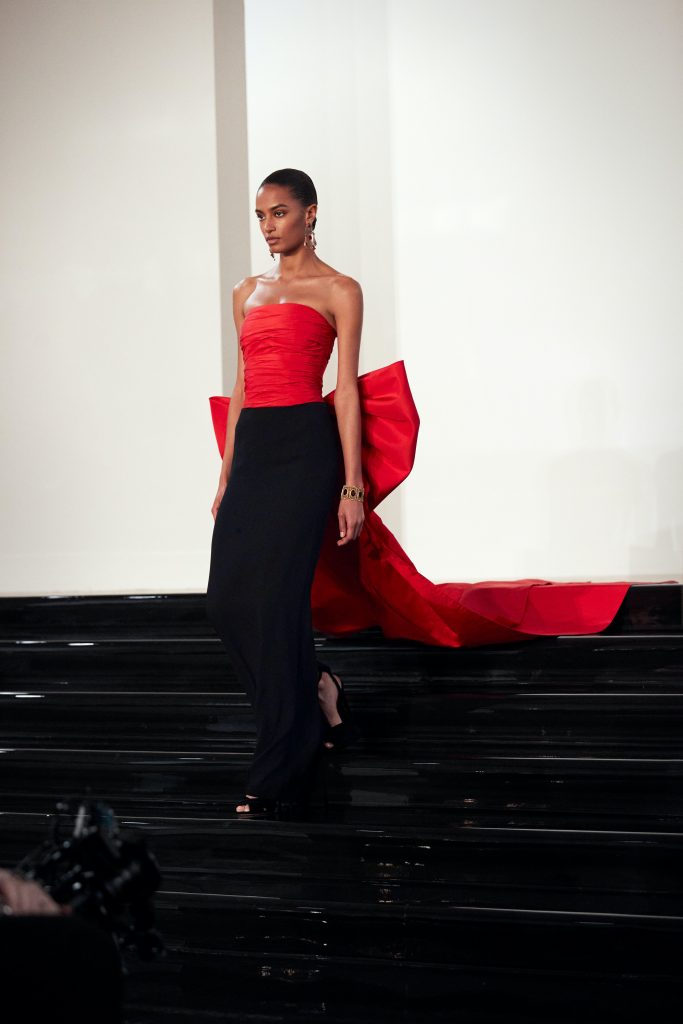 The collection infuses a touch of romance with the pops of red that emerge in the black and white palette that dominates across the fashion line. Ralph Lauren celebrates the charm of personal style through this season of Women's Collection and Men's Purple Label, where details become the truest form of self-expression. Menswear-inspired patterns such as pinstripes, houndstooth, and tartan plaids are paired back to hyper-feminine tops. 
The Women's Collection incorporates refined luxury. Taking the modern woman from day to evening with ease. Evening wear is prominent throughout the collection and reflects an enduring elegance which depicts the sophistication unique To Ralph Lauren's beloved city. New shapes of cocktail and evening dresses instil eccentric glamour with intricate beading, sequin, and lace detailing. Lily Collins appeared in a Ralph Lauren Collection double breasted tuxedo jacket, tuxedo shirt, and tuxedo trouser with a black satin bow tie – bringing that oh so powerful masculine femininity to the fore. 
One's outfit is never complete without accompanying accessories. And in this, we lucked out. Ralph Lauren presents The Wellington Handbags, which debut on the runway with new seasonal iterations such as the Doctor Bag. Jessica Chastain was seen wearing a Ralph Lauren Collection beaded jumpsuit with a tuxedo jacket, carrying a black Wellington handbag.
Then there is the Deco Frame Bag, introduced as a new style and perfect for the evening. In addition, the RL50 Handbags were also seen on the runway in accompaniment to the iconic Ricky. The bag is reimagined as a clutch in a beautiful velvet with leather detailing and gold monogram stitching.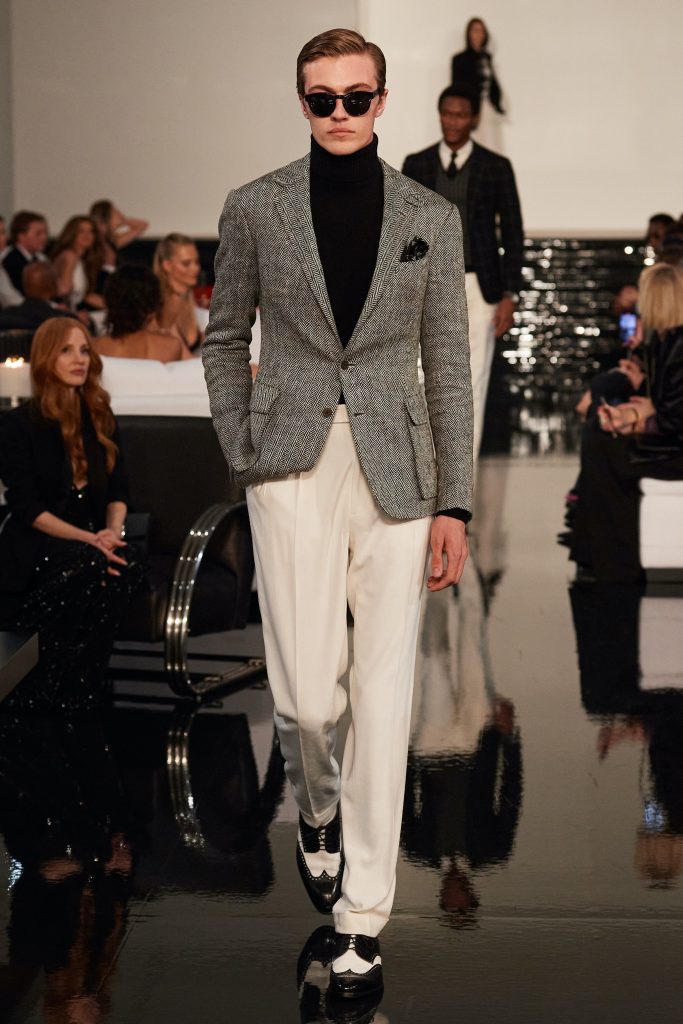 Within the ready-to-wear category, footwear comes in two-tone designs of contrasting black and white. There are also a selection of feminine pumps and sandals in pinstripe and velvet fabrications. The modern woman would be interested in the classic heeled riding boot and Chelsea boot accented with that very alluring pops of red. 
Also see: Podcast: 'The Stuff of #legend' ft. Blue the Ralph Lauren polo shirt