Pink Revolution: 7 hot fashion items to wear on Dress Pink Day (23 October)
October 15, 2020
Dress Pink Day is coming up on Friday, 23 October – part of the Hong Kong Cancer Fund's Pink Revolution campaign, join in by wearing pink to raise awareness for breast cancer and help fundraise for the cause.
Here are seven cool items to inspire your pretty-in-pink outfits:
Casetify Customisable iPhone Case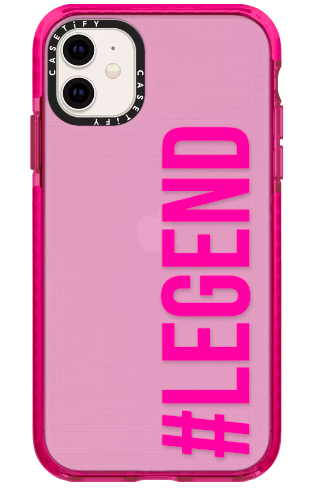 Casetify's Impact case is the lightest in weight and strongest in protection- which makes sturdy for even the clumsiest of people. Adding a touch of pink with accessories is the easiest way, so why not start with your iPhone?
Miu Miu Matelassé Nappa Leather Air Pods Case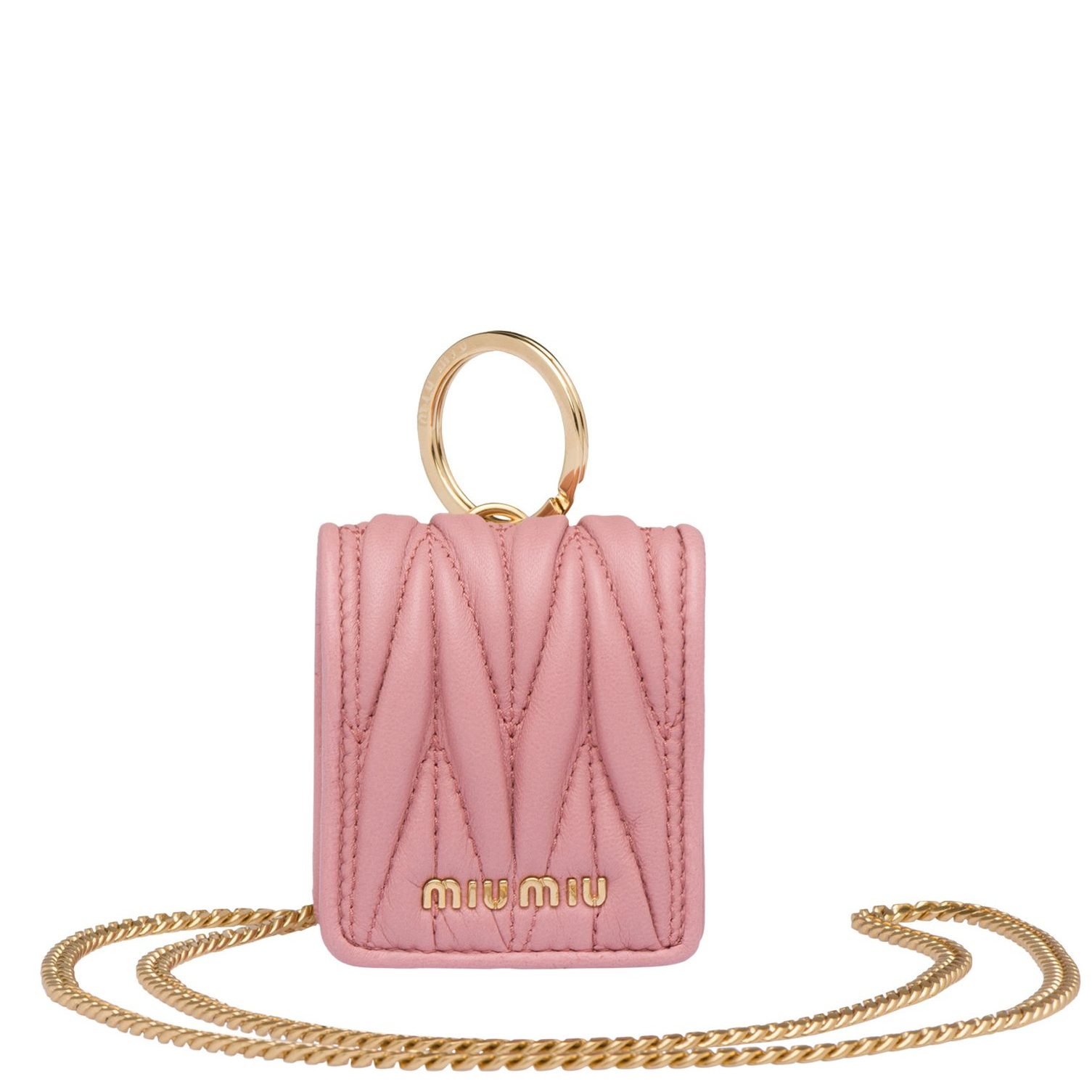 Leaving your AirPods behind will be a thing of the past with this leather holder from Miu Miu. Wear it around your neck or clip it to your handbag to ensure those headphones never go missing again.

The Attico Satin Mules
Squared toes mules from The Attico will be a trusty style you can wear with anything in your wardrobe. Whether you're adding a fuchsia pop to a t-shirt and jean look or with a dress for a special occasion, these heels are guaranteed to put a spring in your step. 
Chanel Flap Bag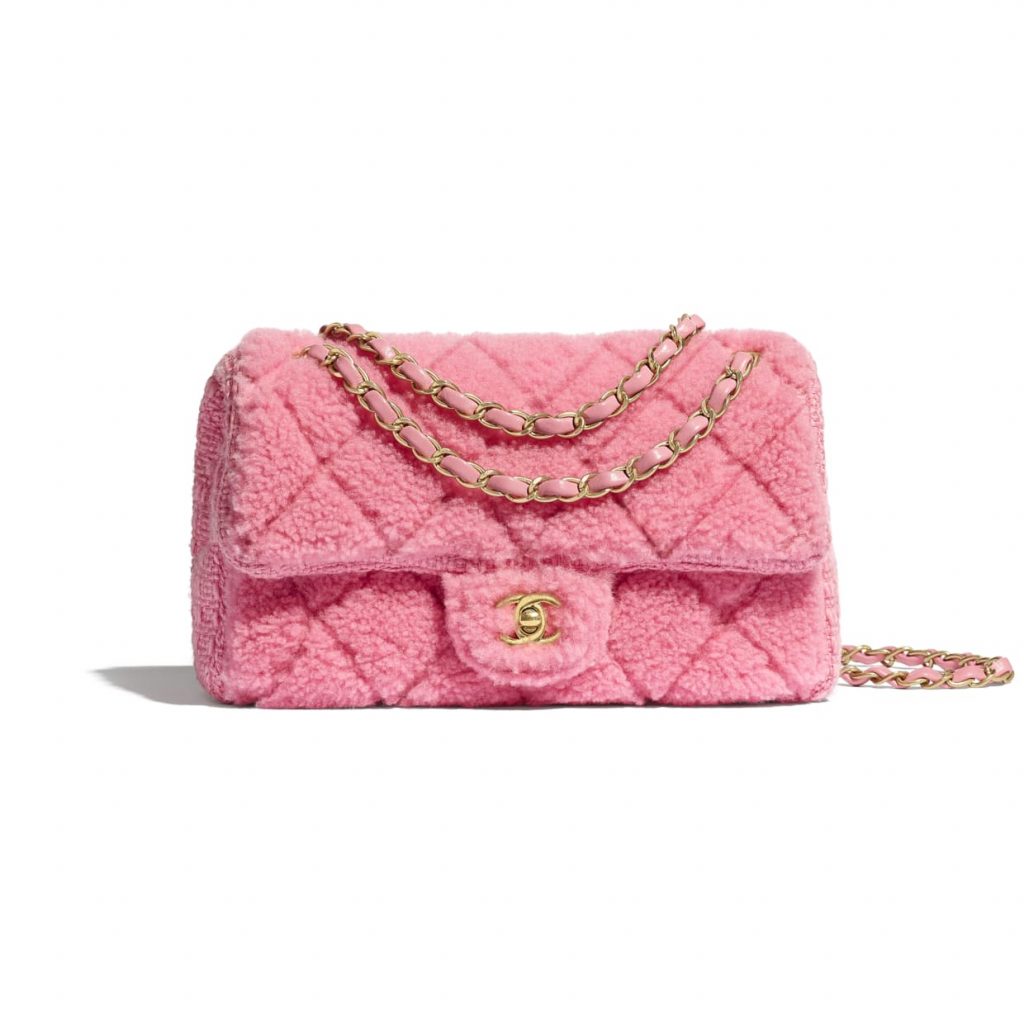 We may not be bundling up for winter yet, but this classic Chanel flap bag is giving us the warm and fuzzies. This fuschia shearling shoulder bag is from their Pre-Fall 2020 collection and can pair nicely with cozy knits or soft tailoring.
Stella McCartney Leopard Jacquard Sweater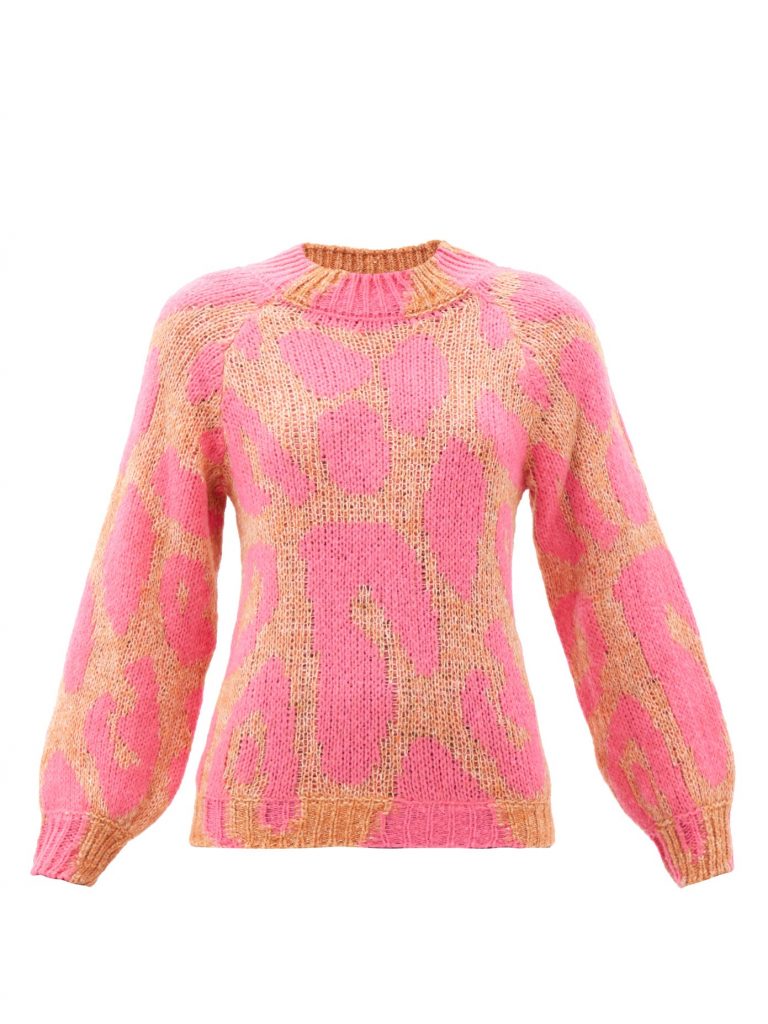 Stella McCartney's fun approach to knitwear will make transitioning to sweater weather something to look forward to. Made from a blend of wool and soft alpaca, the sweater looks great on its own with wide-legged trousers or worn under a big coat when the temperate drops even more. 
Germanier Metallic Tie-dye Print T-shirt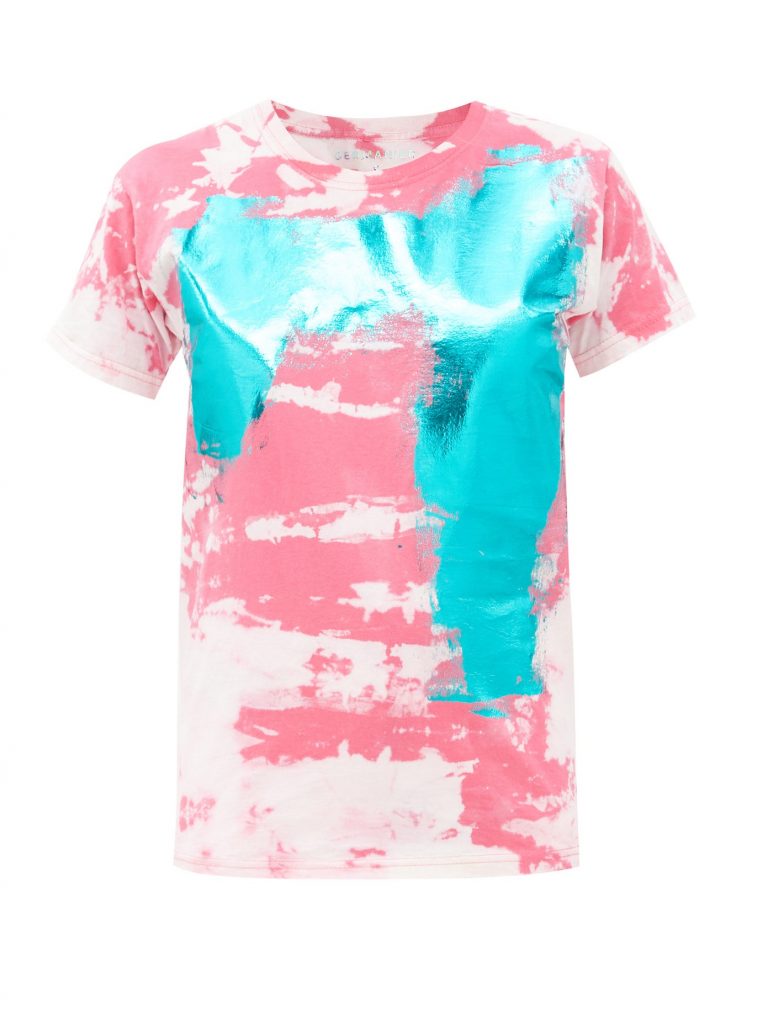 Germanier's futuristic and glamorous approach to a classic tie-dye t-shirt is exactly what we love about the label. Team this tee with acid-wash denim (also finished off with metallic paint strokes) for the weekend. 
Roger Vivier Viv' Skate Buckle Sneakers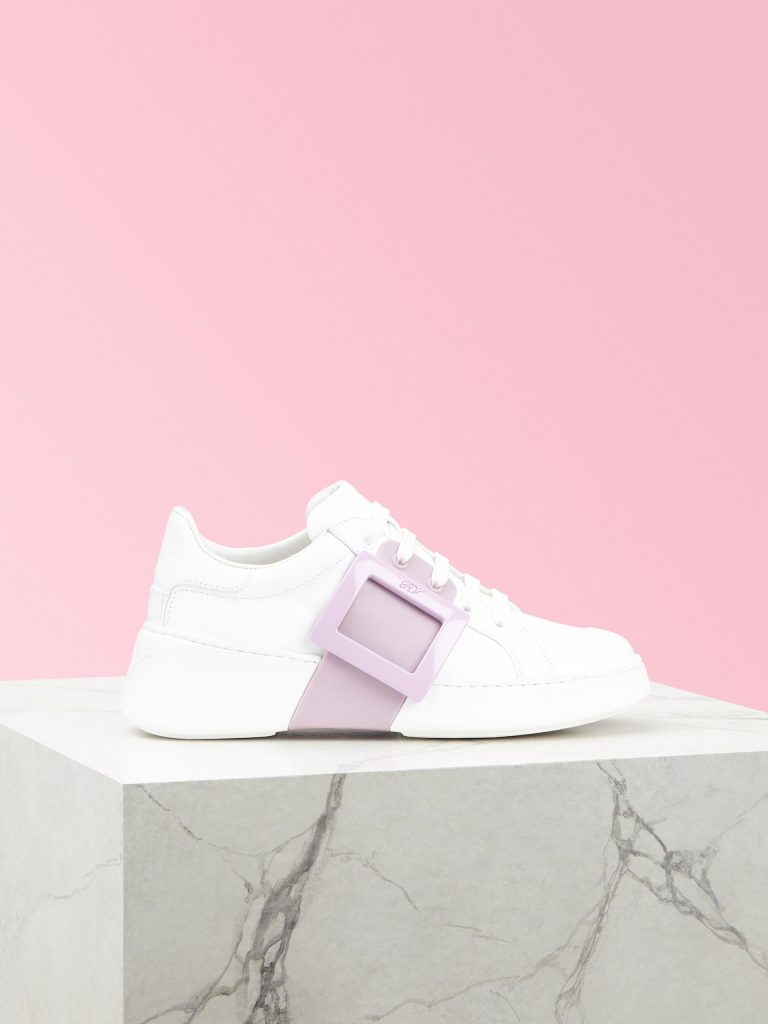 If fuchsia's not your vibe and hot pink is too much, then something along the lines of pastel pink could be more up your alley. Try these Viv' Skate sneakers – the rubber strap and lacquered signature Vivier buckle on the lace-up sneaker adds a touch of sophistication to the classic white sneaker. We're also a fan of the extra CMs hidden in the heel height.