Hender Scheme designer brings his aesthetics to Tod's Factory Project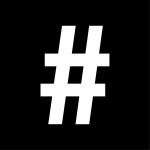 By: Yana Fung
November 10, 2021
Having joined forces with Tod's for the fourth chapter of its Tod's Factory project, Japanese designer Ryo Kashiwazaki talks to #legend about blending the ethos of his footwear brand Hender Scheme with that of the storied Italian luxury house
Few brands have survived a century in business as well as Tod's and even fewer products have reached the cult status enjoyed by Tod's Gommino driving shoes. It might seem sacrilegious, then, to tamper with the Gommino's culmination of generations of expertise. But not when the person doing the tampering is Ryo Kashiwazaki.
The Tokyo-born and-based designer is the brains behind Japanese brand Hender Scheme and a shoe expert in his own right. Avid sneakerheads know Hender Scheme as the brand responsible for premium leather replications of classic kicks from Nike's Air Force 1 to Converse's Chuck Taylors. Now, Kashiwazaki has turned his skilful eye to Tod's Gommino.
Together with Walter Chiapponi, Tod's creative director, Kashiwazaki has taken on the world of Tod's, treated it with his own style and craftsmanship and created a capsule collection. The collaboration between Tod's and Hender Scheme was brought about by Tod's Factory, the Italian brand's creative lab in which established and emerging creatives are invited to offer their point of view on Tod's DNA.
Also see: Say yes to these Disney princess-inspired couture wedding dresses
"The first image that came to my mind when thinking about Tod's was the image of the sole with rubber pebbles," Kashiwazaki says in describing the starting point for the collection. Soon, the distinctive Gommino pebbles became dots and the concept "Tod's ⇆ Dot's" was born.
Call it kismet, but it's almost too perfect that dots is an anagram for Tod's and "Tod's ⇆ Dot's" just has a ring to it. For Kashiwazaki, it's obviously about more than the way a concept sounds. "Based on 'Flip', the keyword for making things in Hender Scheme, the idea is to flip the Tod's logo and interpret Dot's as pebbles on the sole of Tod's," he explains.
When it comes to Tod's and Hender Scheme, there are undeniable differences. One is Italian and the other Japanese. One has existed for over a hundred years and the other for only 10. "On the other hand, it's now 11 years
since I started Hender Scheme," Kashiwazaki notes. "By comparison, it can be said that the history is very short but this is why flexibility and free expression are possible."
Much like boomers often clash with millennials, you'd think that Hender Scheme and Tod's would behave in a similar fashion. But Kashiwazaki proves that when two things have the same heart, there is no generational divide too great to bridge.
"The design of this collection is not focused on being gender-neutral, but the creative process allows the wearer creative freedom" -Ryo Kashiwazaki
"Since both of us are brands that mainly focus on shoes and leather, I decided to combine the specialities of both by looking at the commonalities and differences," he explains. This resulting fusion has worked out so well that Kashiwazaki feels "it is perfect to say that Tod's and Hender Scheme's good points are united" in this collection.
It's no small feat, facing the Goliath that is Tod's entire history of iconography and craftsmanship as one man. Still, Kashiwazaki, our David in this tale, talks about the whole collaboration with such a sense of ease, clearly armed with more than just a sling and a stone.
"It was a very creative and good time for us – both technicians finding the best landing point for each other while communicating with each other through things," he says. Armed with reliable technology and knowledge, Kashiwazaki looked at the finished product with the importance of creating new designs weighing heavy on his mind. The end result? "I'm totally satisfied, and I think the [ready-to-wear] I made for the first time was very good. Overall, [when you see] each product, it's somewhat balanced with Hender Scheme and somehow Tod's."
So what does a balance between Hender Scheme and Tod's look like? Simply cast your eyes towards the tasselled loafers with the maxi pebble sole or, as Kashiwazaki calls it, "the most iconic item in this collection."
"This product embodies the concept of the collection as a completely new sole," he says. The upper, or what was once the classic Gommino silhouette, has received a modern makeover along with a manufacturing update in line with Hender Scheme's creational progress. "I think it became a very nice shoe."
For eagle-eyed fashion lovers, spotting the references to classic Tod's designs within the new collection is akin to a fashion trivia challenge. Yet through all of it runs the thread that is Hender Scheme's take on the classics. "I quoted the iconic handles of Tod's D-Styling bag, enhancing the functionality of the Tod's Oboe bag buckle, adding a new perspective with Hender Scheme's interpretation in all categories: shoes, bags and [readyto-wear]," says Kashiwazaki. For all this talk of Gommino and shoes, the capsule collection is more comprehensive than that, offering wallets, jackets and trousers, among other items.
Naming his approach "updating" is possibly the most accurate description of what Kashiwazaki has brought to Tod's with his collection. It's exactly the flexibility he spoke of that he uses so well, incorporating Hender Scheme's signature "New Craft" to create timelessly chic pieces. While the designs bear a definite quality of modernity and freshness, which are clearly traces of Kashiwazaki, the solid foundation of Tod's historied leather expertise and the well-known features of its products create a balance of new and old.
There's no doubt of Gommino's weight in the world of fashion, but sneakers, in all their shapes and sizes, are the trend right now. You would be hard-pressed to find any young man wearing loafers while out on his coffee run, perhaps even harder when looking for loafers on young women. Kashiwazaki's update could mark a change in that.
"I do not have a specific customer in mind. I would be happy if various people could get interested in the collection," he says. The entire collection is unisex and suitable for all ages. This is familiar for fans of Hender Scheme, which centres itself around an idea that goes beyond traditional notions of gender.
Interest in gender-neutral clothing is certainly growing and Kashiwazaki's take on Tod's icons could be the breath of fresh air that breathes new life into Tod's cross-generational appeal. "The design of this collection is not focused on being gender-neutral, but the brand's creative process allows the wearer creative freedom," he explains. Indeed, this isn't a collection of ready-made, cookie-cutter outfits but a personal invitation by Kashiwazaki to take creative liberties with clothing. Of course, it's all the more easy when the items are made in premium leather by the artisans at Tod's.
Also see: Hong Kong label Demo returns to its roots with first couture collection