Former Lanvin designer Lucas Ossendrijver teams up with Theory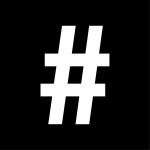 By: #legend
September 14, 2022
Making his long-awaited comeback with a mens- and womenswear capsule collection for Theory, Lucas Ossendrijver talks to Zaneta Cheng and Stephenie Gee about finding the balance between elegance and comfort, and why it's all about designing clothes that make people feel good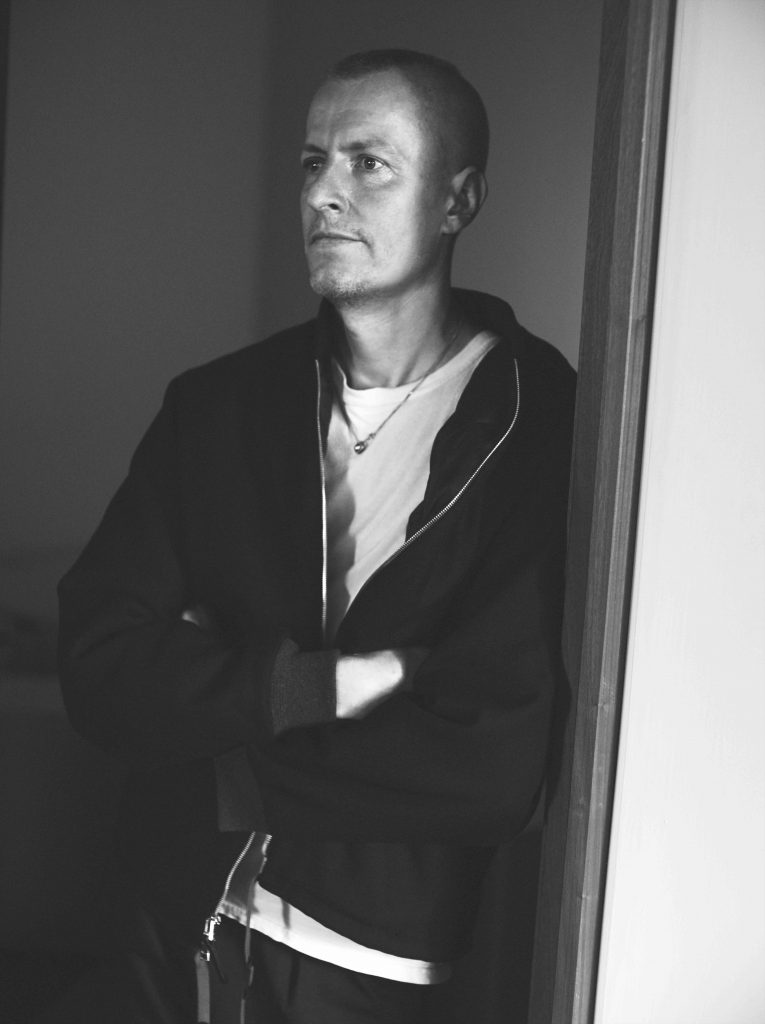 In a time when "lockdown", "quarantine" and "social distancing" occupy prime space in our vocabularies, it seems that our pre-Covid wardrobe has become redundant. All the great shoes we'd once wear to dance the night away have been thrown unceremoniously to the bottom of the cupboard and replaced with the sigh-inducing sneakers. And while fashion was once all about those glorious avant-garde collections that were unwearable when it came to the realities of everyday life, now it's all about clothes that speak to timelessness and practicality. And no one understands these two words more than Lucas Ossendrijver, who during his 14 years at Parisian fashion house Lanvin bridged the gap between design and functionality while epitomising casual elegance.
But it's never been just about elevating the status of the humble parka or ordinary sneakers for the affable Dutch fashion designer. It's about designing clothes that "give confidence to the wearer, make them feel good about themselves and help them function in life". And so there's no better label than Theory, which has long specialised in wear-to-work tailoring, for Ossendrijver to make his comeback after his exit from Lanvin in 2018. "I've always liked Theory and felt close to the design philosophy – purposeful clothes that are both functional and well designed. Clothing that doesn't scream 'fashion' but helps people function in their lives, while feeling good about themselves," he says via email.
"When I started to think about the collection, functionality was one of the most important things that came to mind. It's not about a runway statement, just about well-designed, urban clothes. I also found the possibility to design both mens- and womenswear very exciting. This is the first time I've designed for men and women at the same time."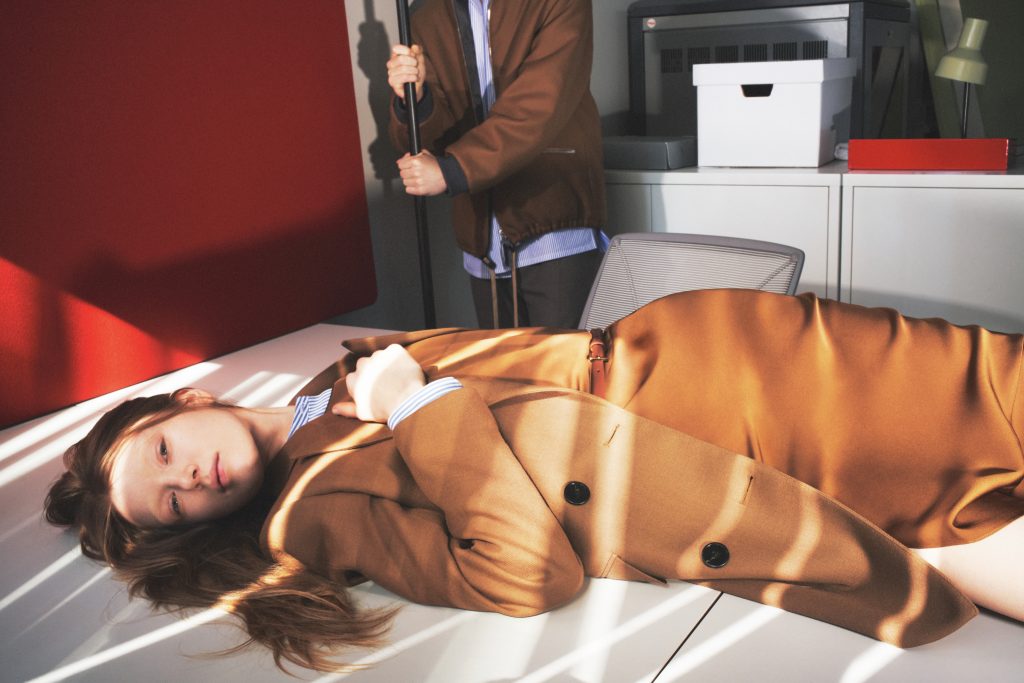 What was the biggest challenge you faced when working on this collection, especially considering it is the debut capsule collection?
I was mostly based in Paris while we worked on the collection, and because of the pandemic travel wasn't as easy. This meant we had to connect virtually a lot of the time, which can be challenging. We made it work and when I was able to travel to New York, our time was especially valuable. I was really impressed with the Theory atelier.
There seems to be a focus on recycled materials, with recycled technical fabrics and recycled nylon – what is the significance of that to you, and what do you think is the importance of sustainability in fashion?
To me, sustainability isn't just materials, it's good design practice and considering every choice that you make – the fabric you choose, the colour you choose. It's taking into account the things that matter today and making a choice that is thoughtful. For this collection, that includes a lot of recycled fabrics, such as repurposed wool that is 100 per cent recycled.
Theory has a particular emphasis on practicality and authenticity, which also lines up with your own ethos – the concept of clothes that live on the streets and not just in photos; what does that mean to you, and why is it so important that fashion be wearable, first and foremost?
To me, fashion is not about creating editorial looks just for an image or the catwalk – it's about products that live on the street. It's about empowering people and making garments that improve their life and making them feel good about themselves and help them get on with their lives.
Also see: Queen Elizabeth II: 12 memorable fashion moments
In a world of lavish consumerism and fast-moving trends because of social media, and TikTok in particular, how do you stay authentic to your own style and ideas instead of blindly adhering to the masses?
The speed of fashion and the way we consume has changed a lot over the last decade. We have a shorter attention span and constantly switch from one thing to the next, and sometimes we forget the customer. As a designer you have to adapt. I don't like looking back and prefer to look forward – it creates new possibilities, and I find that rather exciting. You have to become more focused on what your message is and stay true to yourself. My interest in creating wearable, desirable clothes hasn't changed. In the end, the biggest compliment for me as a designer is to actually see my clothes being worn on the street and not only in a fashion magazine.
Covid-19 has led to an elevated focus on comfort in fashion these past few years, and led us to really question the boundaries of our work-life balance; how do you strike this balance in your own life? With your influence in menswear dressing for the past decade and more, what component do you think is the most important in menswear?
I think our lifestyle has just become more casual. Boundaries between home and work have become blurred. I like the idea of fluidity and ease. Blending casual and formal has always been part of my vocabulary. You still want to look composed when you go somewhere, but not too formal.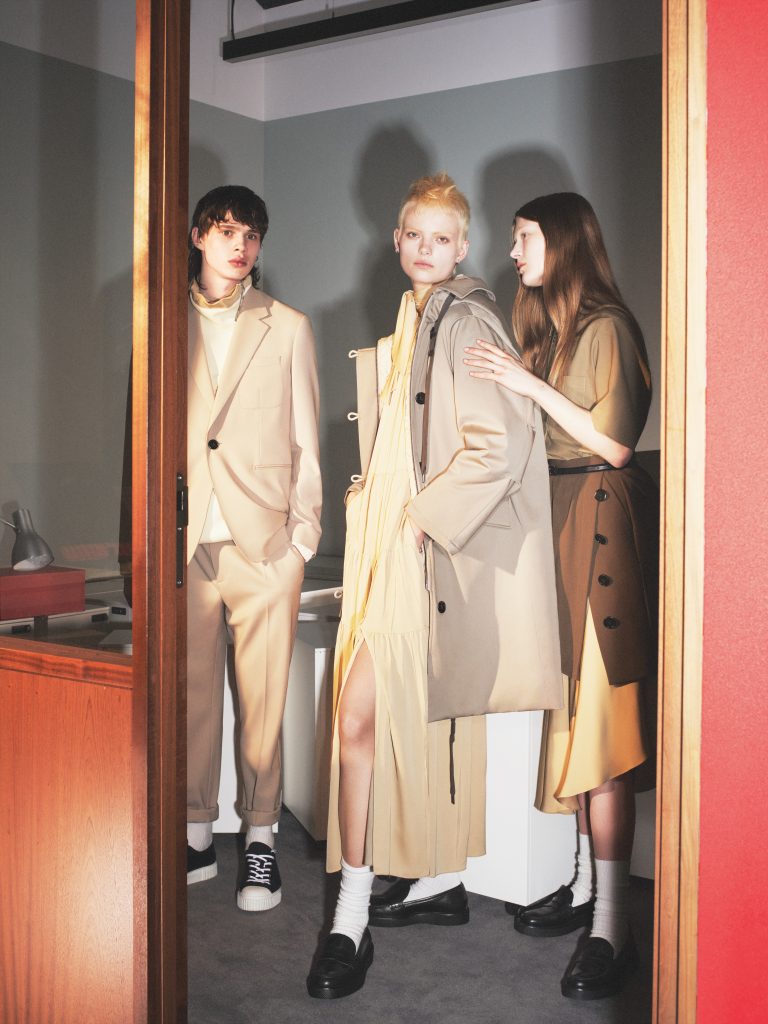 How would you encourage people to reinvent themselves with this new emerging hybrid style between practicality and elegance, especially amidst the pandemic where working from home is more prominent than ever?
I think you have to find what works for you, find items that make you feel confident and at ease at the same time without looking like a slob. Dressing is also a form of respect for yourself and others. Nothing worse than feeling over- or underdressed. For me it's all about separates – add a more sophisticated piece on top when you go out after work, for example.
This collection was inspired by the sense of purpose in the city; could you tell us a little bit more about how New York influenced your ideas?
For me the word "city" just means a certain way of life – people are moving and going places. I think it also implies that the clothes we wear have to be flexible – literally speaking you have to be able to move, but also figuratively speaking, moving from one event to another like the office to the theatre or dinner. We don't go home and change all the time anymore, and you don't want to feel over- or underdressed.
An innate sense of colour really shines through with this collection – why did you choose these colours in particular and what role do they play in the collection as a whole?
Colour was a very important part of this collection. Each fabric has its own colour palette, so when you mix them together, the tones are slightly different and it will look richer in the end with more depth and not too uniform. I have a very specific palette of colours that are slightly muted and not too bright, almost greyish, and some bright tones. I often find colour is the first thing we're attracted to, even before shape and fabric. It has a strong visual appeal.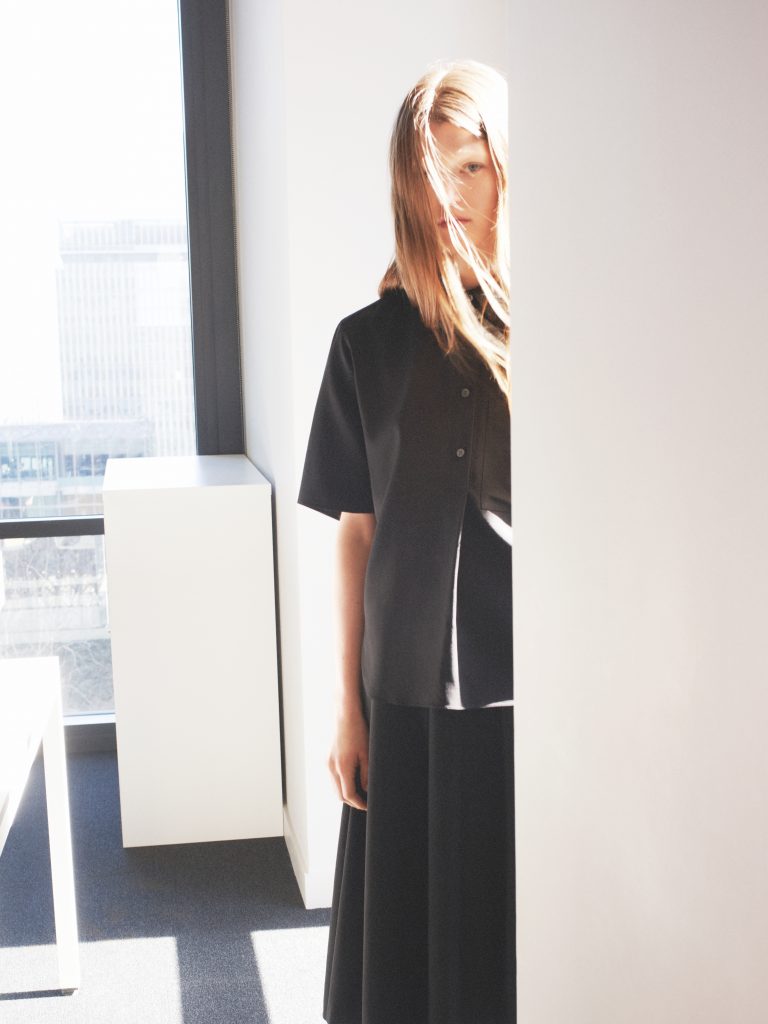 You once mentioned that being in your studio is like being in a laboratory – what's your process, from brainstorming to the collection coming together?
Everything is connected to my interest in construction – you can change a garment by changing the construction, by changing fabrics or what you can do with a fabric. It's very tactile. As a designer I'm very "hands-on". I love selecting fabrics, and often that is the starting point of a collection. Afterwards, I need to see the design in front of me on a model in 3D, touch the fabric, see how it drapes. I hardly sketch – on a sketch anything can look good, but the mirror doesn't lie. And that's when you see if something works or not, and if it doesn't, you have to find a solution. I find that the most of my time I spend doing fittings and solving problems.
You've had many formative experiences throughout your career, such as your time with Kostas Murkudis, Kenzo, Lanvin and Hedi Slimane when you worked at Dior Homme – how has each influenced you when it comes to your style and thought processes?
Each experience I had in the past was very different and taught me different aspects of the business. From small independent labels to big luxury houses – seeing how they work and having to adapt to different styles and environments makes you more aware of where you feel most comfortable and at your place. It gave me a more pronounced idea of what I wanted to add to the conversation. My vision got sharpened by all of the houses that I worked for. The hardest thing in fashion is to last. In order to last you have to continuously question everything and be able to reinvent yourself.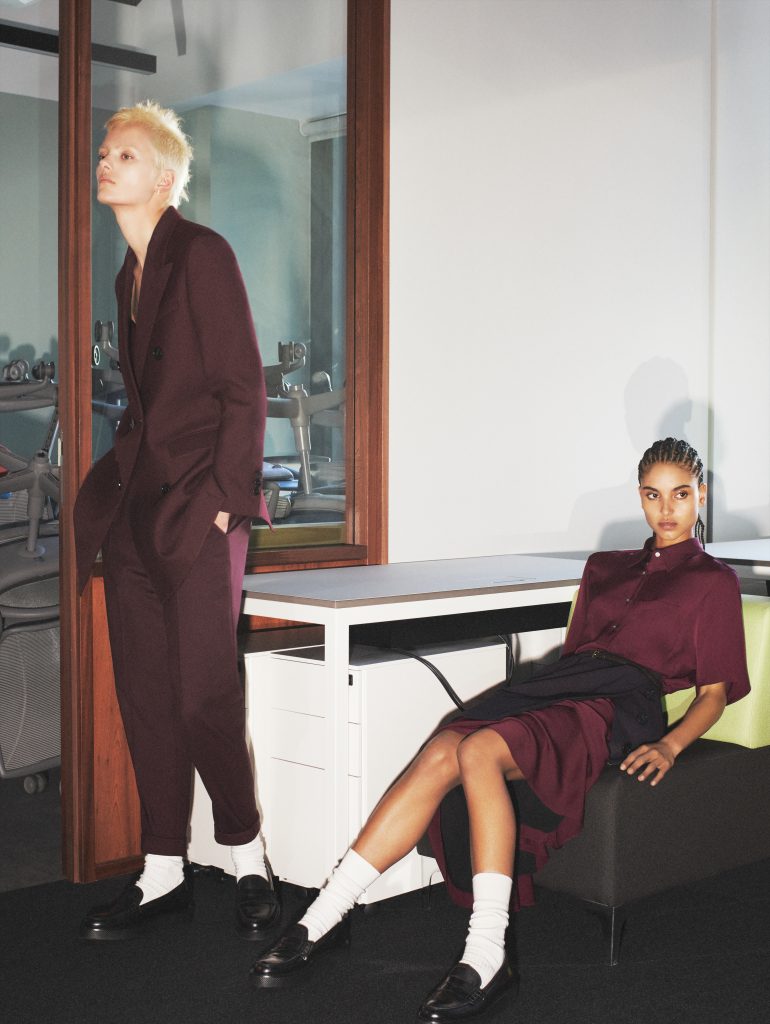 As Lanvin's menswear designer for 14 years, did this previous experience provide any insight or in any way help produce this debut collection with Theory? Were there any similarities?
Using my experience in luxury houses, I really wanted to elevate the product. The fabrics in the collection are of amazing quality – mostly from Italian and Japanese mills – and many of them are also traceable from the farm to the mill. The great thing about the collaboration with Theory is that because of the scale of the company the impact of what you do is real. Theory is not a niche brand – the reach is wide. We're not talking about a collection just made for the runway, but about a product that is going to be in a lot of stores.
As an expert on activewear-infused tailoring, what do you think are the fashion boundaries between work and casual attire? What is the line between sartorial elegance and casual comfort?
I love tailoring because of the precision it requires. There's a jacket in this collection that is very softly constructed – an almost erased, soft shoulder line, a slightly boxy fit, but not too big, and it's completely unlined. Because of the gabardine with a touch of stretch it feels as comfortable as a cardigan when you wear it. It really enables you to move. I think there's nothing worse than feeling constricted by the clothes you're wearing, being at ease and comfortable has become much more important, but that shouldn't mean we can't look composed or elegant at the same time. That's the challenge.
You have a strong perspective on the practical side to fashion. As a fashion designer, how do you find balance between these practical needs and the desire to create something abstract and artistic?
I've always been very interested in the construction of garments, how they are made and how to improve on them. It's actually the reason I got interested in fashion. In that sense I'm more of an architect than a designer. I've also always been inspired by things that are not 100% clear – things that exist in the space in between formal and casual, for example. The way people live now, clothes have to be functional and adapt to your lifestyle – Theory understands this, and so do I.
Also see: Yves Saint Laurent's Love exhibition an ode to Morocco