Fashion Summit (HK) 2023 brings Sustainable Chic to the city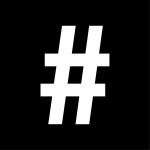 By: Hill Choi Lee
October 6, 2023
Hong Kong's largest international sustainable fashion event returns on October 11 to 12 at the Xiqu Centre in the West Kowloon Cultural District
One of the largest showcases of sustainable fashion, the Fashion Summit (HK) 2023 offers a full display in the form of an international conference, a sustainable fashion display and an international fashion show to further Hong Kong's commitment in this arena. Admission is free to the public and there is also a WWF "Sustainable Living" carnival in the books as well as a W Hong Kong special discount offers.
Find out more about the two-day event listings and scroll all the way down for a chance to win tickets to gain full admission to this stylish fair.
International Fashion Runway Show – Sustainability, Heritage and Culture
Fashion Summit announces its first-ever International Fashion Show, themed "Sustainability – Heritage – Culture". On this runway, you can expect a showcase of groundbreaking designs from six different regions.
This includes Hong Kong designer Dorian Ho, Malaysian designer Lee Khoon Hooi, Dennis Lustico from the Philippines, Nagara Sumbandaraksa from Thailand, Chinese designer Zhang Yichao, and Swedish designer and master of illusion and reality Roei Derhi.
Bringing an overture of six vastly different design visions to the catwalk, their meticulously crafted works is set to challenge traditional fashion norms wherein cultural elements mix with sustainable practices.
When: October 12 at 6 pm
Where: Grand Theatre, Xiqu Centre, West Kowloon Cultural District
How: By invitation only – scroll down to enter our giveaway to score tickets to see this catwalk show!
Also see: #autumn/winter 2023
Sustainable Fashion Showcase 2023
The Sustainable Fashion Showcase is an exhibition that will feature 21 remarkable designers from 9 countries or regions. These visionaries will create a captivating gallery of eco-conscious fashion during the event, offering a glimpse into the future of sustainable design.
Some of the highlight designers are Juliana Lam from Innotier; Karen Chan who seamlessly blends Eastern with Western fashion; sustainable fashion brand founders Atthapon Pongsawat and Sayuri Okawa from Thailand; Hong Kong knitwear designer Arto Wong; another Hong Kong designer with diverse stylistic signature Mountain Yam; and – British designer who is known to revamp unsold clothing – Stevie Crowne.
When: October 11 – 12
Where: Atrium, Xiqu Centre, West Kowloon Cultural District
International conference
To further promote this year's theme "Actions to the Sustainability Journey" and establish Hong Kong as a stage for sustainable fashion, the Fashion Summit (HK) 2023 is hosting a total of eight themed panel discussions. More than 40 professionals from the fashion industry, political circles, business world, and academia gather to discuss the development and opportunities of sustainable fashion.
Find the event programme and featured speakers here and register to attend via this link.
What else is there?
The Fashion Summit (HK) 2023 has specially collaborated with WWF Hong Kong to host the "Sustainable Living" Carnival which includes a guided tour of green facilities in Tsim Sha Tsui, namely their Rolling-Hunting Green Community Exploration; at the Sustainable Living Photo Booth where you can bring along unused fashion accessories and household items for a Swap and Match activity; and enjoy their Sustainable Living Diary. WWF is also hosting a special screening of "Hong Kong Nature Stories" – a full episode will be shown in the Grand Theatre from 5-6 pm on October 11.
W Hong Kong offers special privileges with your Admission Pass, such as a 20 percent discount at three of its restaurants from October 11 to 17. These include: Sing Yin Cantonese Dining, Kitchen, and Woobar.
Those who successfully registered for Fashion Summit (HK) 2023 are also eligible for a 10 percent discount on Flexible Rate for W Hong Kong Guest Rooms stay between October 10 to 13.
Enter our giveaway for tickets to the runway show
How to enter:
Subscribe to our newsletter with the form below.
Go to #legend's Instagram > find our giveaway post and follow participation instructions – Good luck!
Find the event programme here and register to attend via this link.
Also see: Chanel creates costumes for opening gala of the Paris Opera's 2023/24 dance season