Chanel creates costumes for opening gala of the Paris Opera's 2023/24 dance season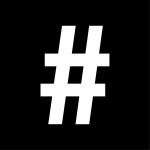 By: Hill Choi Lee
September 25, 2023
As a Major Patron of the Paris Opera, the House of Chanel has been supporting the dance season's opening gala since 2018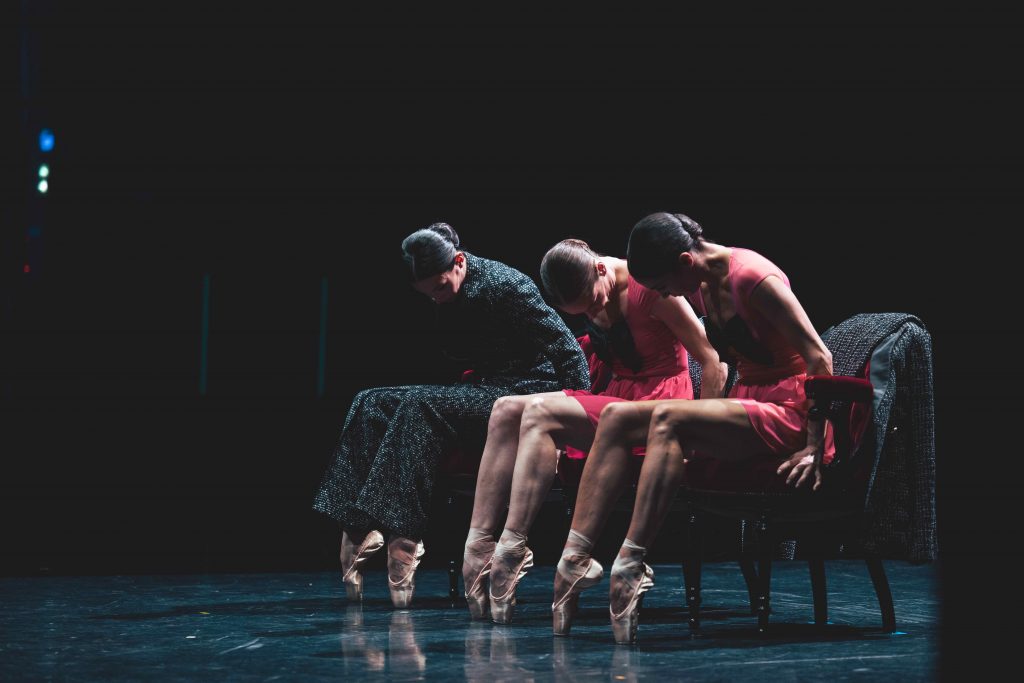 This year's gala took place on 21st September 2023 and featured Nicolas Paul's ballet Singularités Plurielles for which Chanel was in charge of creating their costumes. Trained at the Opéra national de Paris Ballet School before joining the Corps de Ballet in 1996, the choreographer created this original work based on the Quintet for winds and piano by composer André Caplet.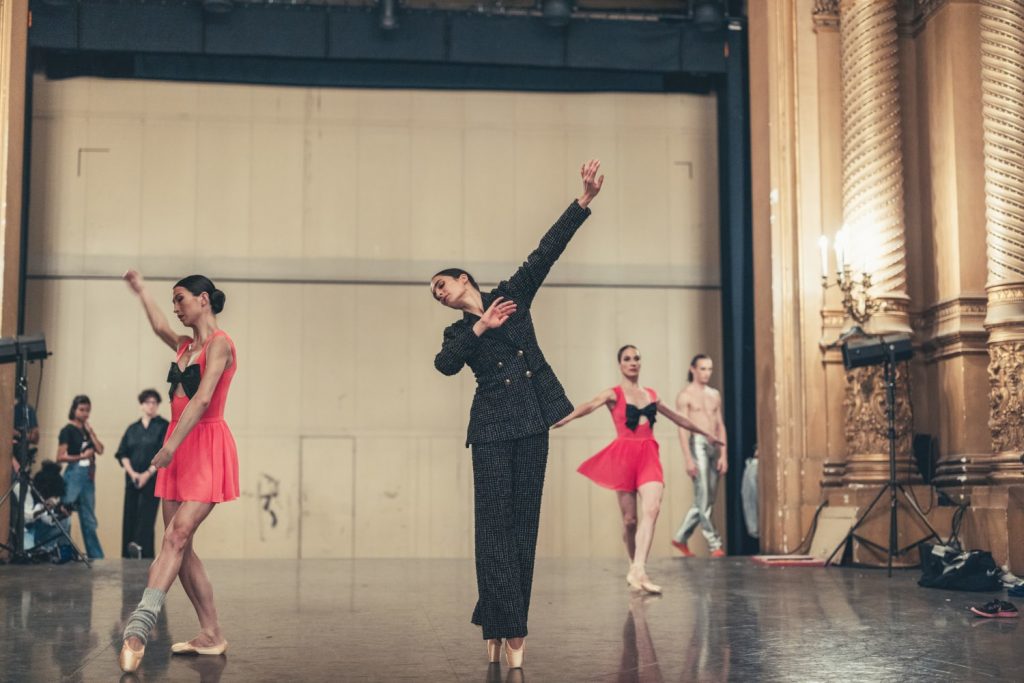 The three principal dancers who performed it, Amandine Albisson, Valentine Colasante and Hannah O'Neill, each wore two stage costumes designed specially by Virginie Viard, artistic director of Chanel's Fashion collections.
Inspired by a silhouette from the Spring-Summer 2023 Ready-to-Wear collection, three seemingly identical bodysuits, embellished with a large black satin bow and worn under matching georgette shorties are distinguished by minute variations in pink that stand out against the black rectangle of the stage and the red velvet armchairs of the set.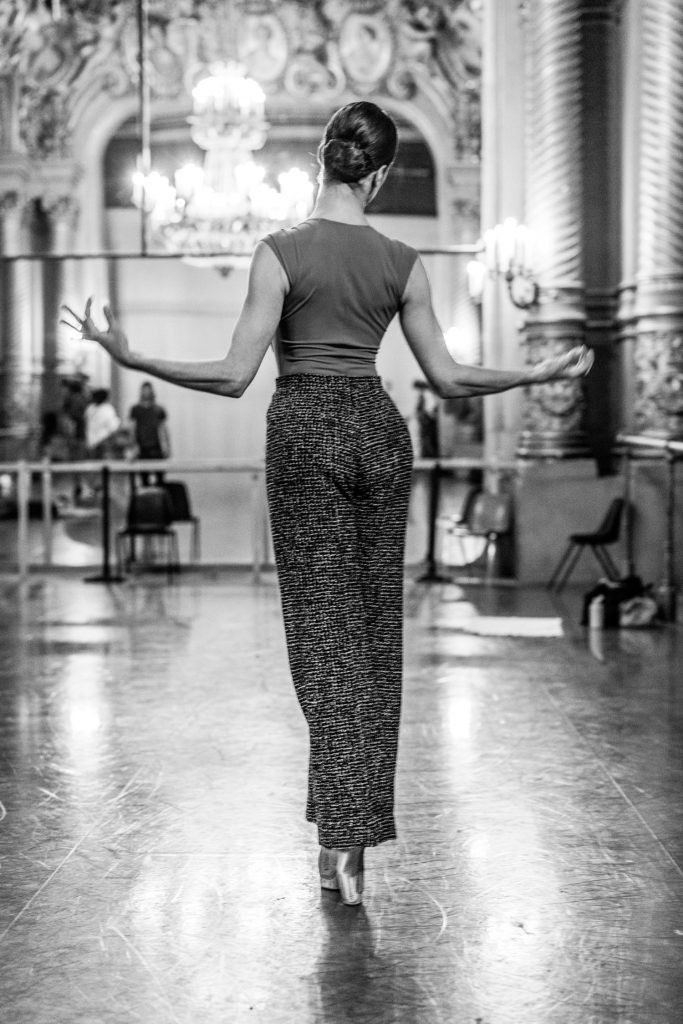 Their vibrant delicacy dialogues with the elegant sobriety of satin-lapelled trouser suits in three different tweeds in subtle shades of black and white, adapted from a look in the Fall-Winter 2019/20 Haute Couture collection.
Playing on the idea of masculine-feminine so dear to Nicolas Paul and to the House, the costumes are a key part of the choreography. Shod in satin pointe shoes, the dancers change on stage, from bodysuit to trouser suit. The gold jewelled buttons on the suits reflect the light, while the natural suppleness of the tweed reveals the grace of every movement.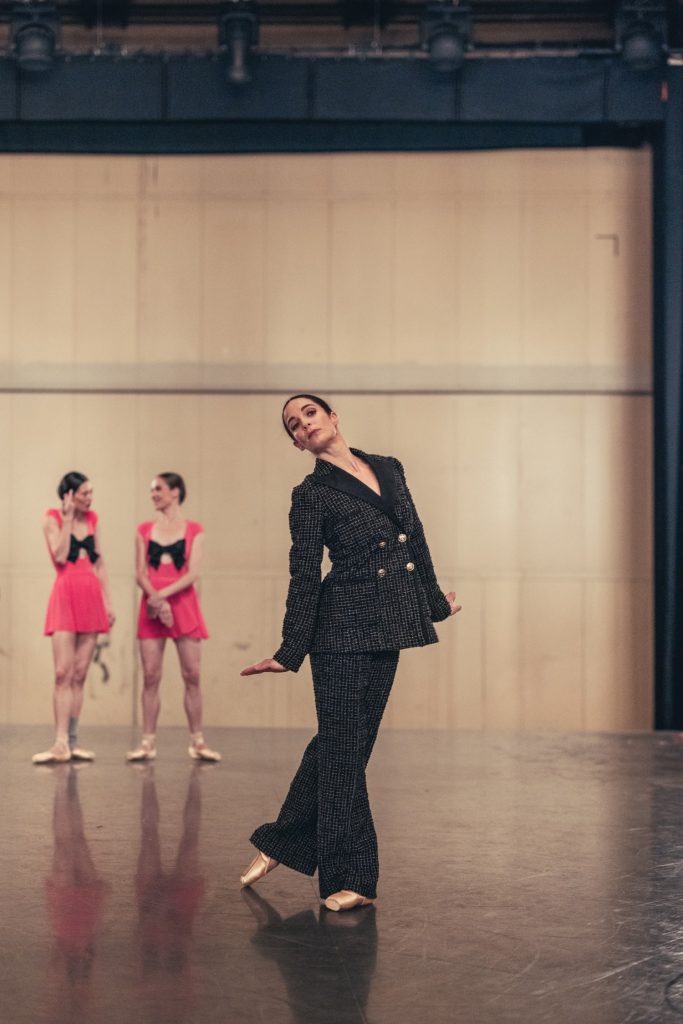 Through the costumes for this ballet, the house extends its historic links with the world of dance, initiated by Gabrielle Chanel over a century ago, while reaffirming its support for all activities at the Paris Opera.
Photos by Chanel