Justin Bieber's Crocs collection sold out in 90 minutes
October 17, 2020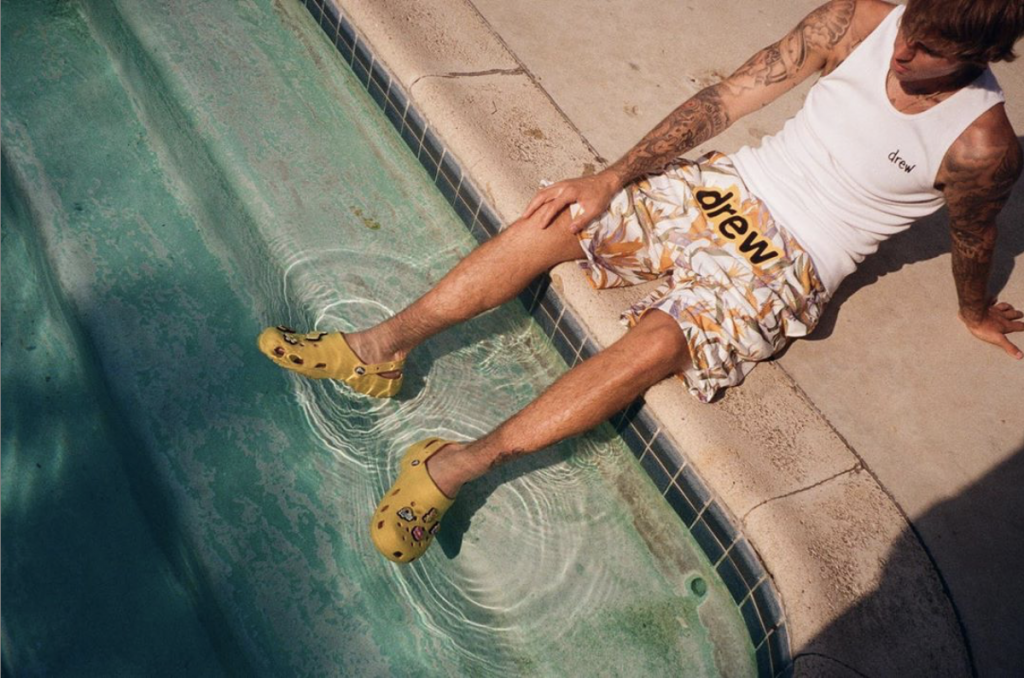 Did somebody say Croctober? Justin Bieber has officially secured his spot in the celebrity fan club of "the ugly shoe" by launching his own limited edition Crocs collection, which sold out in just 90 minutes this Tuesday, according to Daily Mail.
See also: Crocs: The fashion comeback of 2020?
Crocs x Justin Bieber with drew
So what's the deal with this coveted rubber clog? The Canadian singer created "Crocs X Justin Bieber with drew" in collaboration with Drew House aka. drew, Bieber's unisex clothing line that launched last year.
Bieber's Instagram teaser of the collaboration took the internet by storm on 1 October, causing Crocs' shares to jump over 11% to US$47.81 a share on the same day, according to CNBC. What was the post? Just two clogs floating in a pool, captioned "Soon.".
Bieber's limited edition Crocs come in the signature Drew House yellow, topped with the most random jibbitz including the "drew" logo, pizza, a sun and a flower among others, giving off hippie chill vibes. Retailing for USD$59.99, it sold out in a reported 90 minutes on Tuesday. According to Crocs' latest Instagram post, fans caused such a frenzy that the website malfunctioned.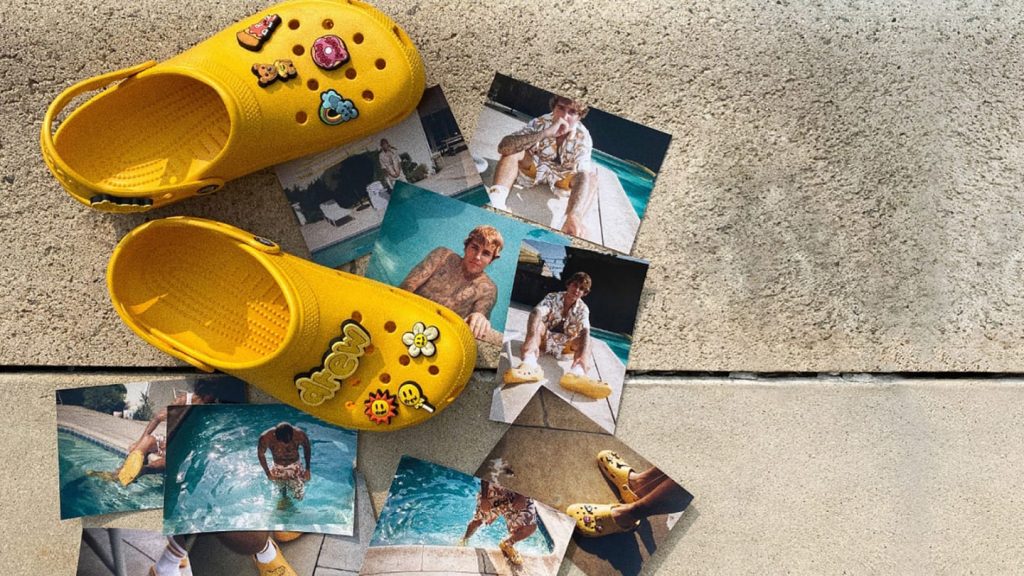 Of course, some people copped the clog just to bid it off for the dough. On sneaker resale site StockX, the highest bid is currently at GBP76, which is a 20% mark-up. On another popular resale site, Grailed, the price for a Justin Bieber x Crocs ranged from US$100 to US$250.
This is not the first celebrity Crocs collaboration, and it sure looks like it won't be the last – who do you think is next in line to decorate their own ugly shoe?
See also: Hong Kong influencers sound off on Crocs