7 cute adaptive clothing lines for Disability Pride Month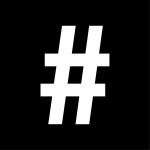 By: Ilana Jacobs
July 12, 2021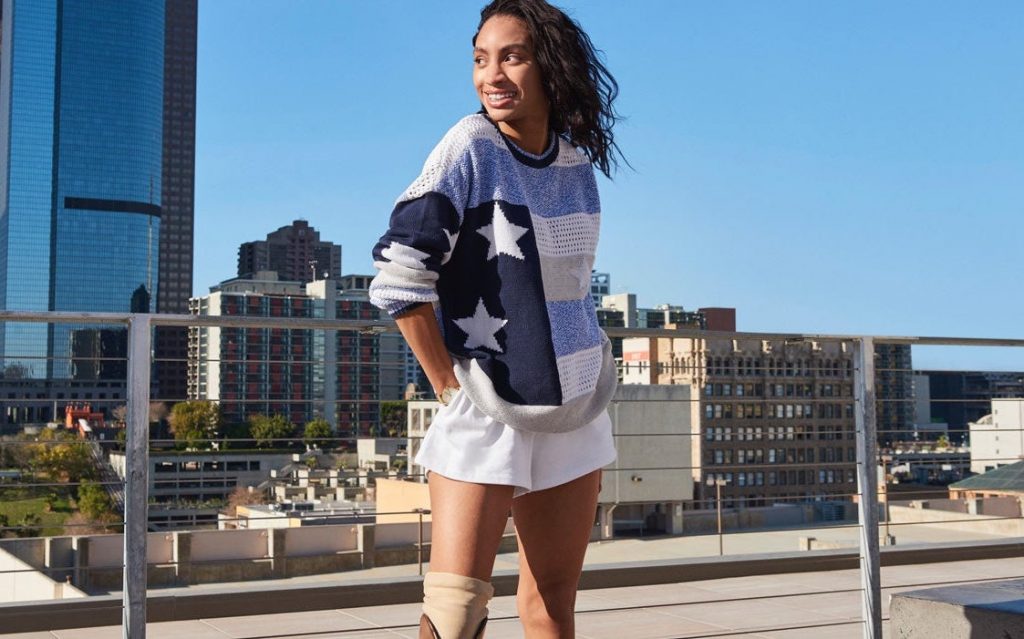 Have you heard of Disability Pride Month? Marked globally every July, it celebrates the stories, struggles, and joys of the people with disabilities that often go overlooked. When it comes to luxury clothing, designs that are accessible for people with disabilities are few and far between. In the past, adaptive clothing options have been limited to dull scrubs and formless workout wear.
However, recently the fashion industry has been on a path towards accessible and body-positive designs, and with the new direction, more companies are thinking about adaptive clothing lines. Even now, there is a wide range of amazing, accessible, and luxurious brands providing the right styles to suit every body. Here at #legend, we are kicking off the month with our very own list of the chicest adaptive clothing collections on the market.
Tommy Adaptive by Tommy Hilfiger
Back in 2016, Tommy Hilfiger shook up the mainstream market by coming out with a full line dedicated to adaptive clothing. Designed by people with disabilities for people with disabilities, Tommy Adaptive is internationally available for people with specific clothing requirements all over the world.
The brand adds hidden velcro, magnetic clasps, adjusted hems, and more to their iconic patterns and cuts creating an easier dressing experience for people with disabilities. From jackets to jumpers, and watches to bralettes, Tommy Adaptive offers many accessible options that are not often available in traditional adaptive clothing. Since its release, the line's stylish garments have become extremely popular, hopefully paving the way for other major labels to think about their own adaptive collections in the future.
Shop at Tommy.com
IZ Adaptive
Specializing in trendy adaptive wear, IZ Adaptive strives to close the gap between fashion and accessibility. After working in customized fashion for twenty years, founder and head designer of IZ, Izzy Camilleri noticed the severely empty market for inclusive fashion while working on a project for a wheelchair user. Now, 10 years later, Camilleri has made a name for herself as one of the largest adaptive fashion designers in the industry.
IZ's inclusive collection offers casual wear and career wear for standing and sitting frames. With their patented IZ Seamless Technology™, the brand has managed to make hidden clasps and magnets practically invisible, so the look can shine without functions getting in the way. Their Game Changer Collection is a huge a development in denim pants for wheel chair users, with a special seamless back to relieve pressure soreness.
Shop at izadaptive.com
Seven7
Another big contender in the adaptive jeans market, Seven7 offers a selection of joggers, straight-cut, and skinny jeans that are stylish and relaxed. The Los Angeles-based company has been working in the denim industry since the early 1960s, and now, they are applying that experience to their inclusive Able collection for wheelchair users and people that have difficulty removing pants.
With Californian designs and high quality fabrics, their clothing manages to look laid back and put together all at the same time. The Tummyless seated jeans and pull-on jeans evoke the same effortless quality as the rest of their pants, while having the bonus of easy wear and comfort for wheelchair users. Seven7 also takes pride in the affordability of their premium jeans, working to make stylish jeans that are physically and financially accessible for everyone.
Shop at seven7jeans.com
Slick Chicks
Inclusive undergarments are crucial to medical care, but Slick Chicks' lingerie goes above and beyond functionality. The company knows that cute intimates can be a huge boost to confidence, and that everyone deserves to feel sexy. Slick Chicks' undergarments use side hook-and-eye designs and front fastening bras to make dressing an easy, one-handed process.
Though, their attention to detail doesn't stop there. Add on their moisture wicking technology and antibacterial fabric finish, as well as the company's commitment to an inclusive manufacturer that provides safe work for people with disabilities, and what's stopping you from ordering from their website right now?
Shop at slickchicksonline.com
FlyEase by Nike
Back in 2015, 16-year-old Matthew Walzer wrote a letter to Nike describing his struggles with their sneakers due to his cerebral palsy, asking them to consider creating a shoe for people like him who struggle with traditional laces. Inspired by Walzer's letter, Nike developed the Zoom Soldier 8, made with a special slipper-and-strap FlyEase design to make pulling the shoe on and off easier.
Now Nike has incorporated the FlyEase design into more than 10 models, including the Air Zoom Pegasus 38, Air Max 90, and Nike Go. They have also expanded their adaptive line, offering multiple other slip-on and easy on-off styles, providing easy-access to stylish sneakers from everyone from paralympians to every day kids.
Shop at nike.com
Miga Swimwear
A bikini can make anybody vulnerable and Miga understands that the right beach fit is the key to confidence in the summer. Redefine beauty standards for women, the brand creates innovative swimsuit shapes for every body type that celebrate the dynamic personalities wearing them. And company emphasizes those individual personalities, naming every piece after the woman that inspires it.
Take your pick of the Colette, Anna, or Marije, each suit is made out of sustainably-sourced vibrant fabrics that emphasize the joy and power pride of disabilities that often goes ignored. From spinal cord injuries to burn scars, Miga creates adaptive swimwear for everybody and continues to work towards fashion equality, considering new body types and designing more accessible swimsuits every year.
Shop at migaswimwear.com
FFORA
Okay, we've covered clothes, but what about luxury accessories for your wheelchair? Don't worry, FFORA's got you covered. From high-class bags to cupholders and bottles, all of Fashion For All's products are specially designed to attach to wheelchairs.
As their name suggests, FFORA believes in making fashion for a world that includes everyone by providing stylish and useful accessories for wheelchair users. The wide selection spans purses in vivid electric blues and neon pinks to chic leather bottle holders for a more subdued style. Whatever decoration you're looking for to match your daily vibe, FFORA's got it.
Shop at liveffora.com