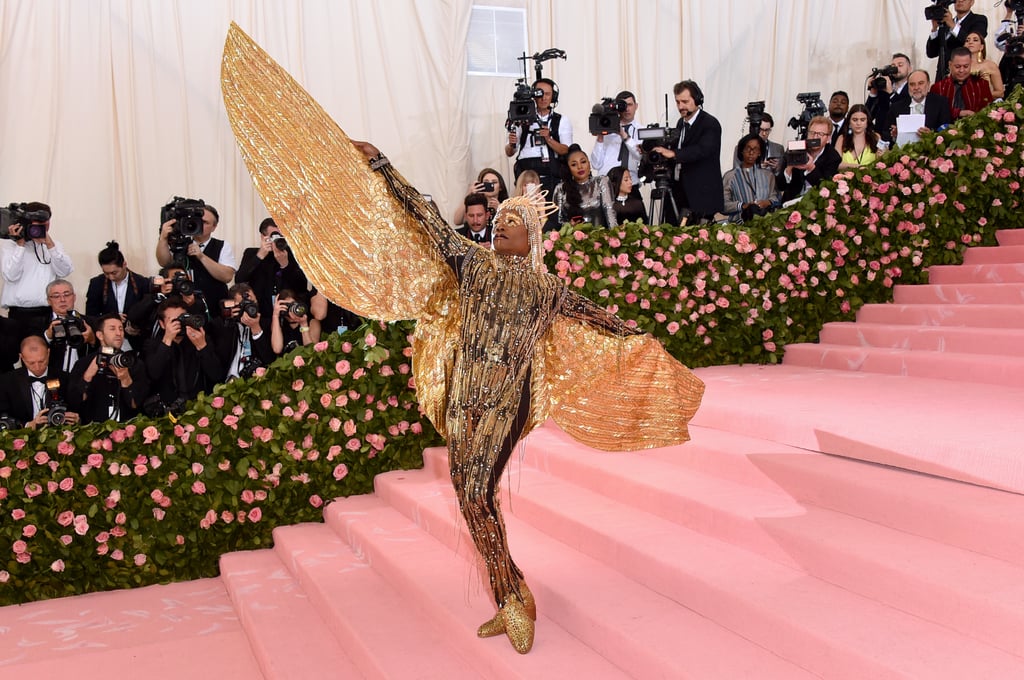 Camp: Notes of fashion was the theme of this year's Met Gala, held at The Metropolitan Museum of Arts, New York on Monday night. As usual, everybody was incredibly excited for what's commonly regarded as one of the most exclusive and fashionable events of the year.
But what does being camp even mean?
In her 1964 essay, Susan Sontag defined it as "something that provides sophisticated, knowing amusement, as by virtue of it being artlessly mannered or stylised, self-consciously artificial and extravagant, or teasingly ingenuous and sentimental."
Basically, just being over the top, putting yourself out there, but fashionably. In a world where people are self-conscious about being labeled and judged, being campy can also be interpreted as being your fabulous self without any filter and limitation. It was indeed very refreshing to see such an event to become so colourful and inclusive.
Many celebrities that attended the Met Gala this year really made an effort to convey the message on the exceptionally pink carpet. Some, on the other hand, sort of missed the point.
Check out our top picks of the campiest and nots.
The Campiest
Lady Gaga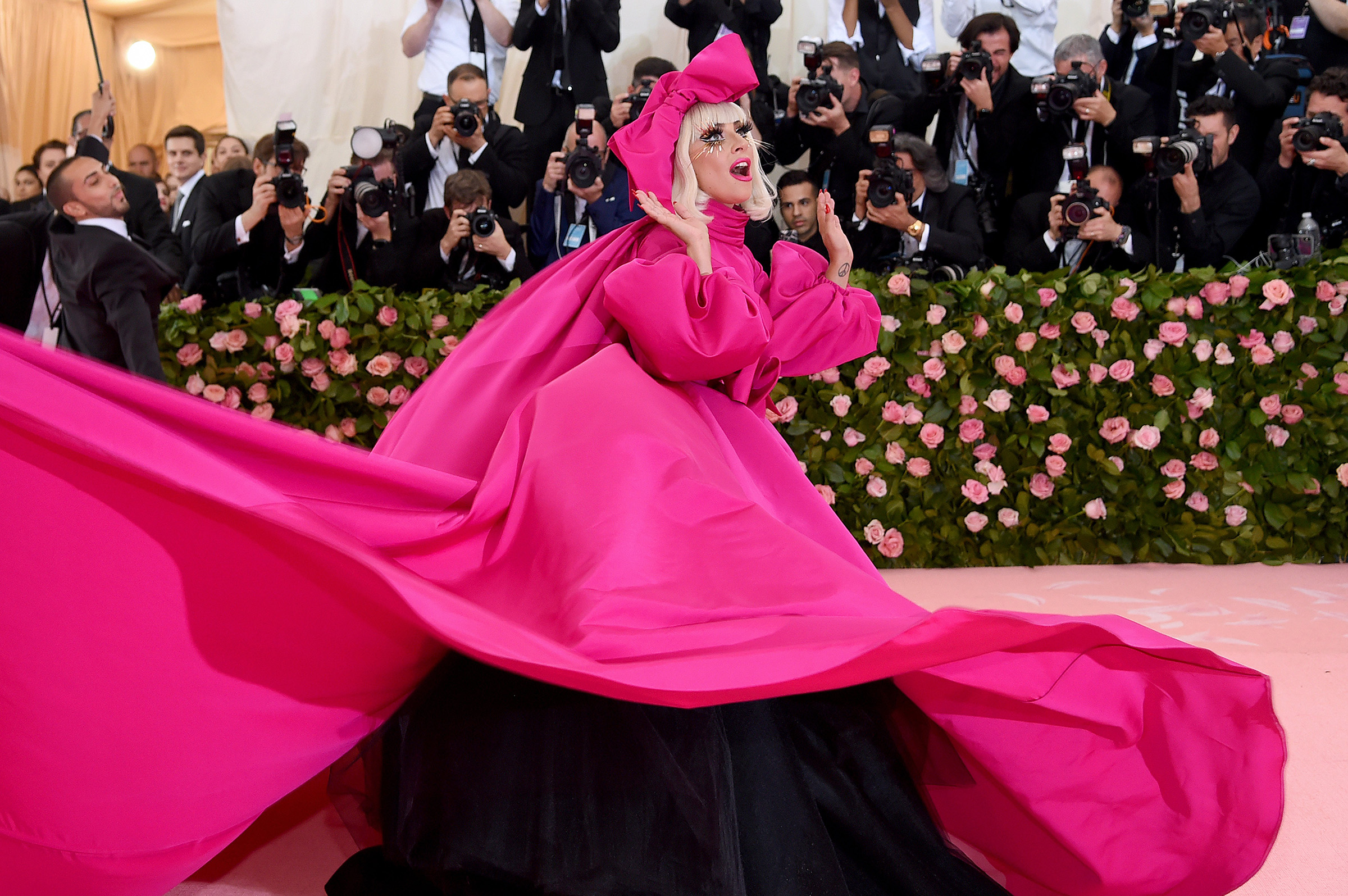 We sort of knew that Lady Gaga was going to be amazing at this camp thing. As usual, she did not disappoint the cameras by coming up with not one, not two, but four different outfits to amuse the audience - and the world. The set was designed by Brandon Maxwell and accessorised with Tiffany and Co jewels. Her outfits/performance featured a combination of hot pink and black, which she matched with a Gaga-worthy makeup and additional gadgets to show off her camp-ness.
Jared Leto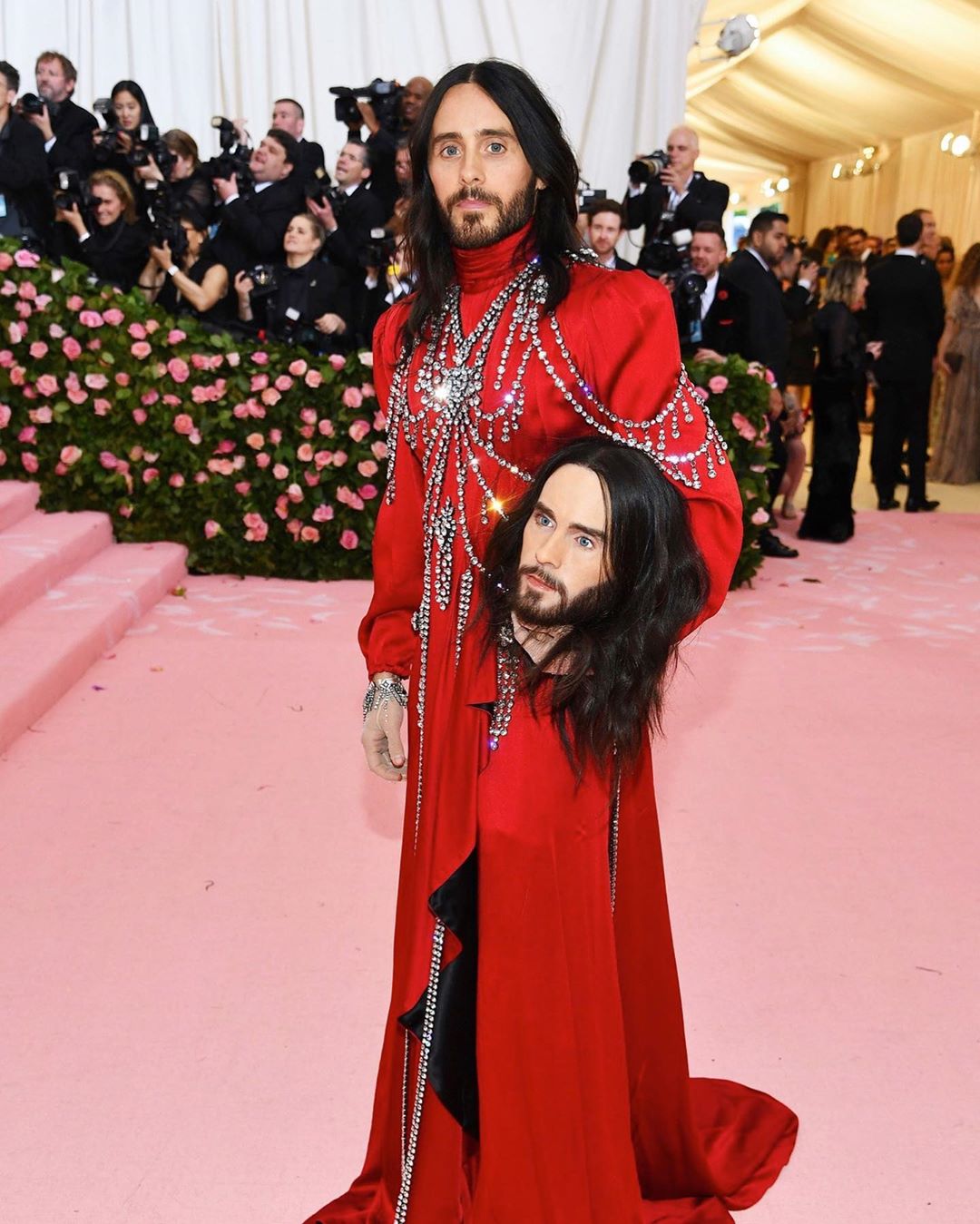 We all remember the freaky Gucci show where models were carrying their own heads on the runway. On top of his very campy red Gucci gown, Jared Leto also brought his own head as an accessory on the pink carpet. Definitely one to remember for Met Galas to come.
Janelle Monae

Speaking of being artsy and inspirational, Jenelle Monae, who also never disappoints on any red carpet with her quirky and yet chic outfits, chose to honour Picasso and his cubist masterpieces with a deconstructed gown by Christian Siriano. The look literally caught the eye with glamorous and extravagant details and an amazing set of hats.
Lupita Nyong'o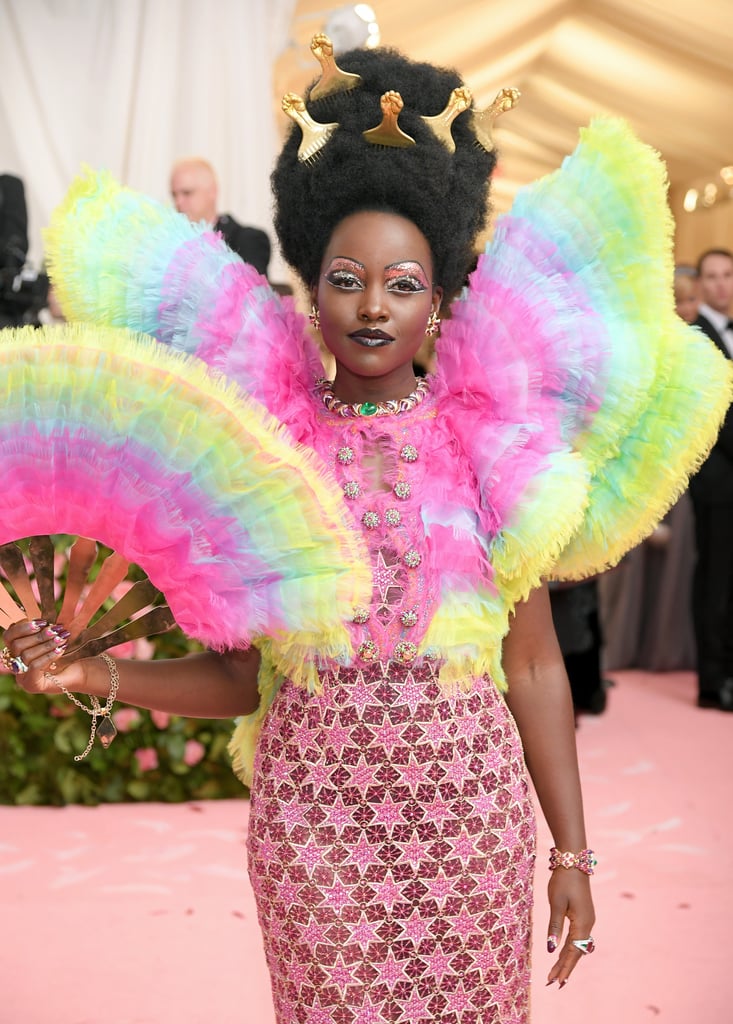 The Black Panther star always steels the scene with her sophisticated outfits during award season. This year's Met was no exception. Lupita Nyong'o embraced the theme with her florescent Versace gown her rainbow ruffles and golden Afro combs. The makeup was also spot on.
Kylie & Kendell Jenner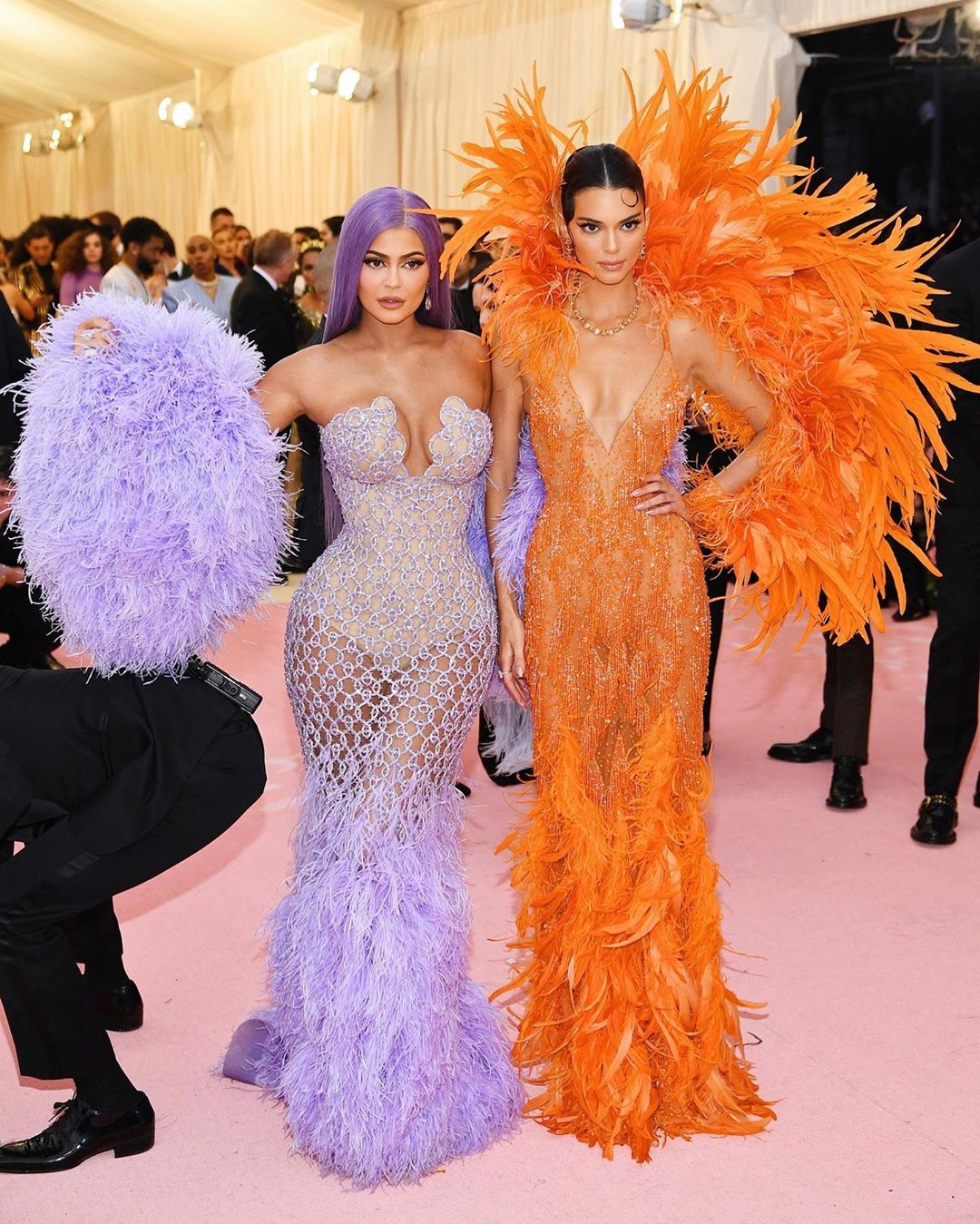 Who says mothers cannot pull off glam? Kylie Jenner and her sister Kendall Jenner brought sisterhood to the Met Gala with their vibrant feathers and beads matching Versace outfits. Kylie in her Lil Kim-inspired lavender gown and Kendall in her neon orange version were our favourite couple on the pink carpet.
Billy Porter
Did someone call in a royalty? Because the Pharaoh is here! Golden - literally, head to toe golden - Billy Porter entered the Met Gala on a black velvet couch carried by six shirtless men. His pharaoh-inspired catsuit, designed by Christian Siriano, was an example of over-the-top camp with a 24-Karat gold headpiece and personalised Zanotti golden shoes. Also, let's not forget about the wings. WHAT AN ENTRANCE.
Tracee Ellis Ross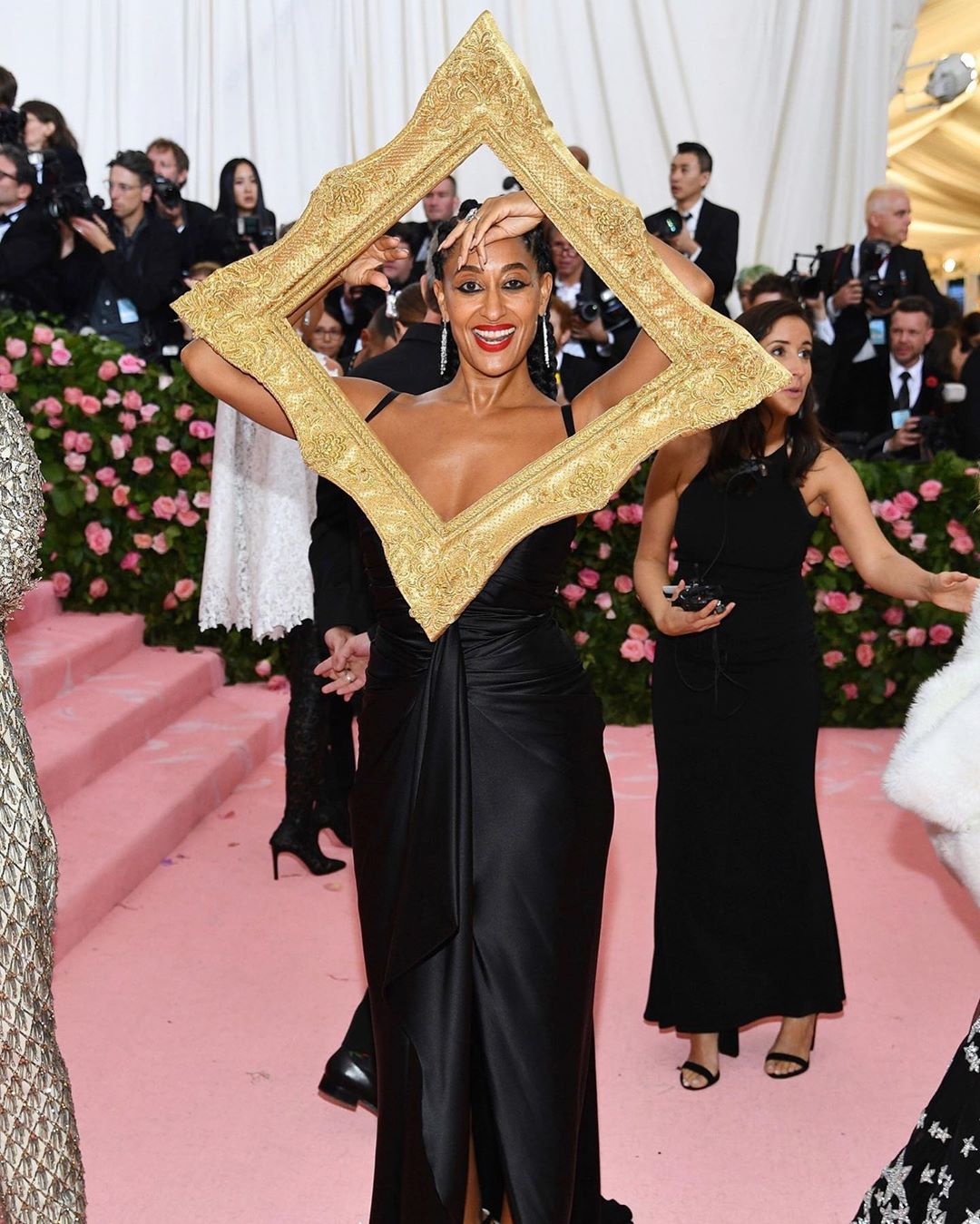 Black-ish star Tracee Ellis Ross literally turned herself into an art piece for the Met Gala. One may call her Moschino black dress simple, but with that extra touch of renaissance frame, the actress managed to bring the metaphor to life.
Ezra Miller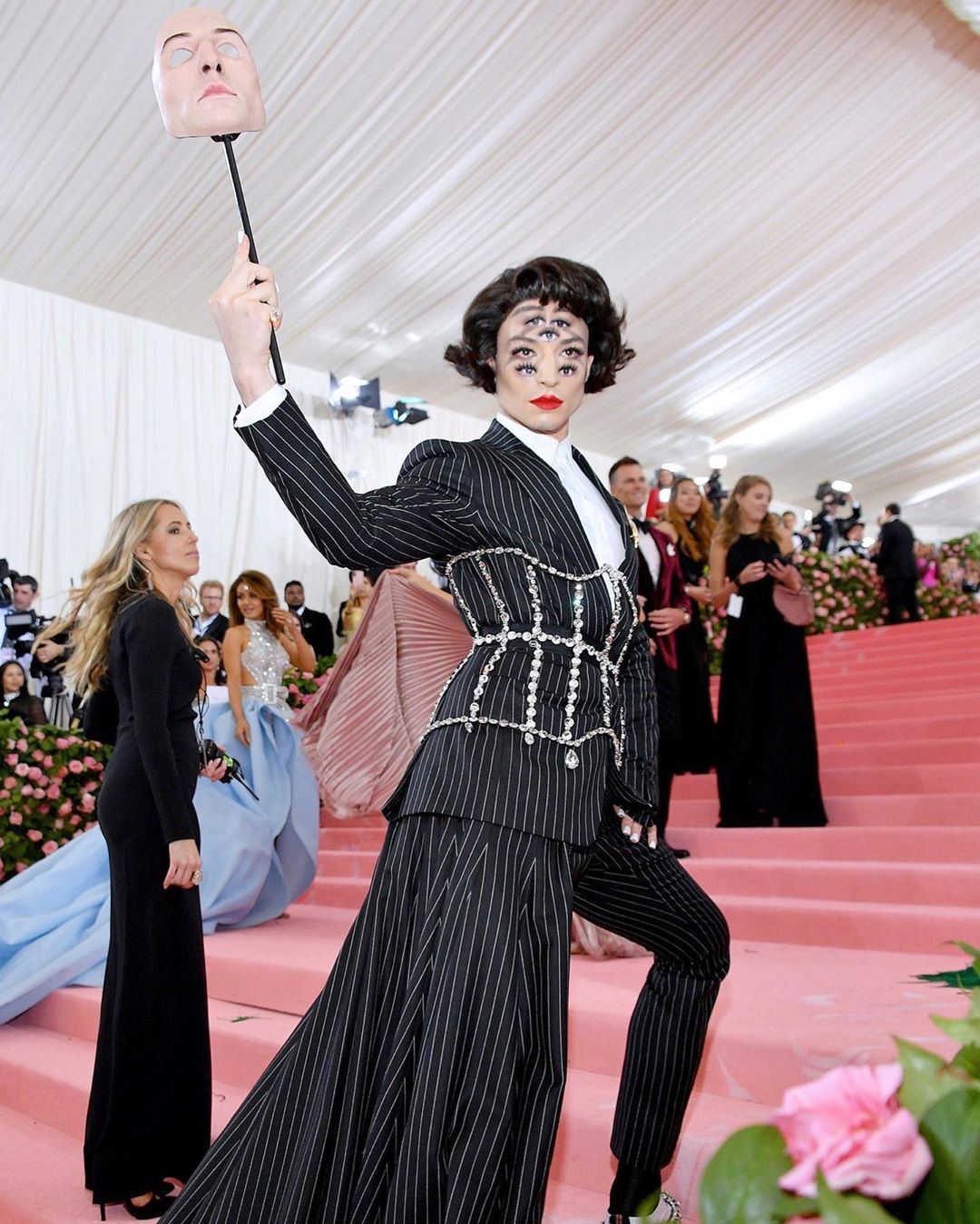 Speaking of camp, needless to say that Ezra Miller lives for this theme. Once again, he really dressed to impress. If the Burberry suit with a beautiful diamond encrusted corset was not enough (fabulous!), Miller completed with an incredible theatrical make up: 3.5 pairs of eyes and an additional face of himself, which is so good that might give you a headache.
Cardi B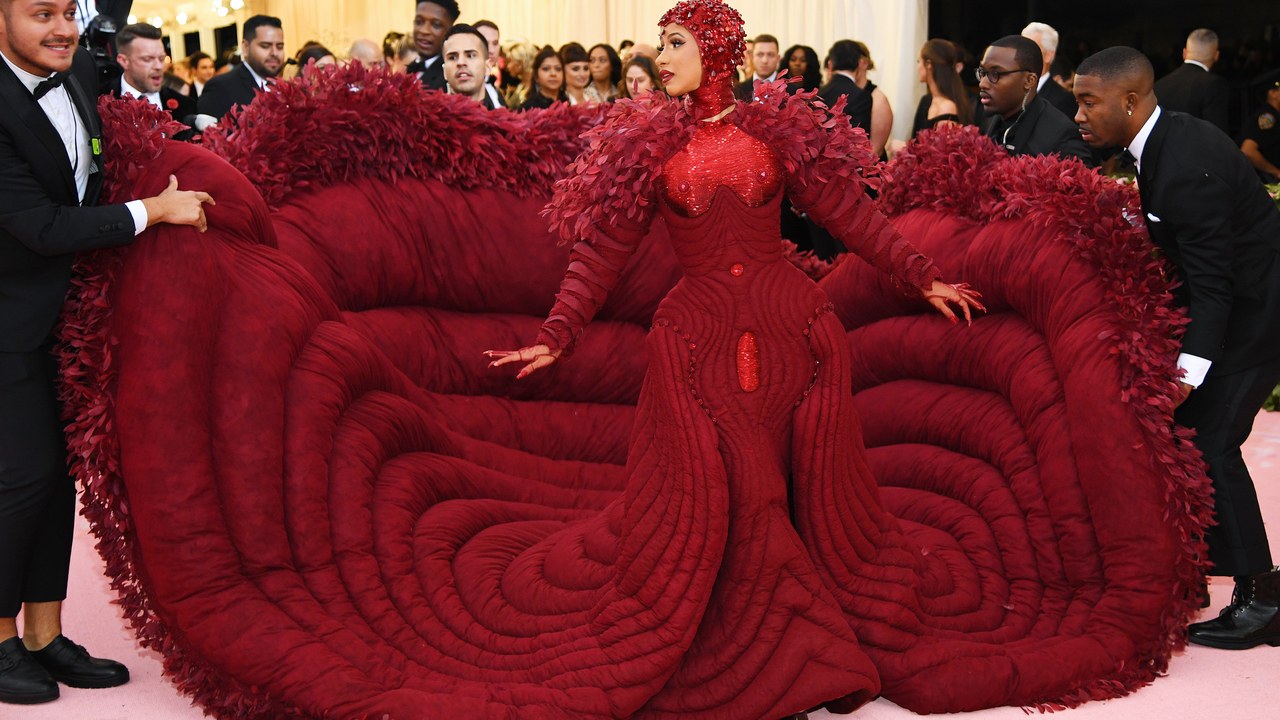 Rapper Cardi B's blood-red gown with matching headpiece by Tom Browne made sure that her appearance on the pink carpet was a powerful statement. The dress was the outcome of 2,000 hours of hardworking and was decorated with 30,000 feathers. A little bird also told us that her private upper area was covered with real rubies.
Zendaya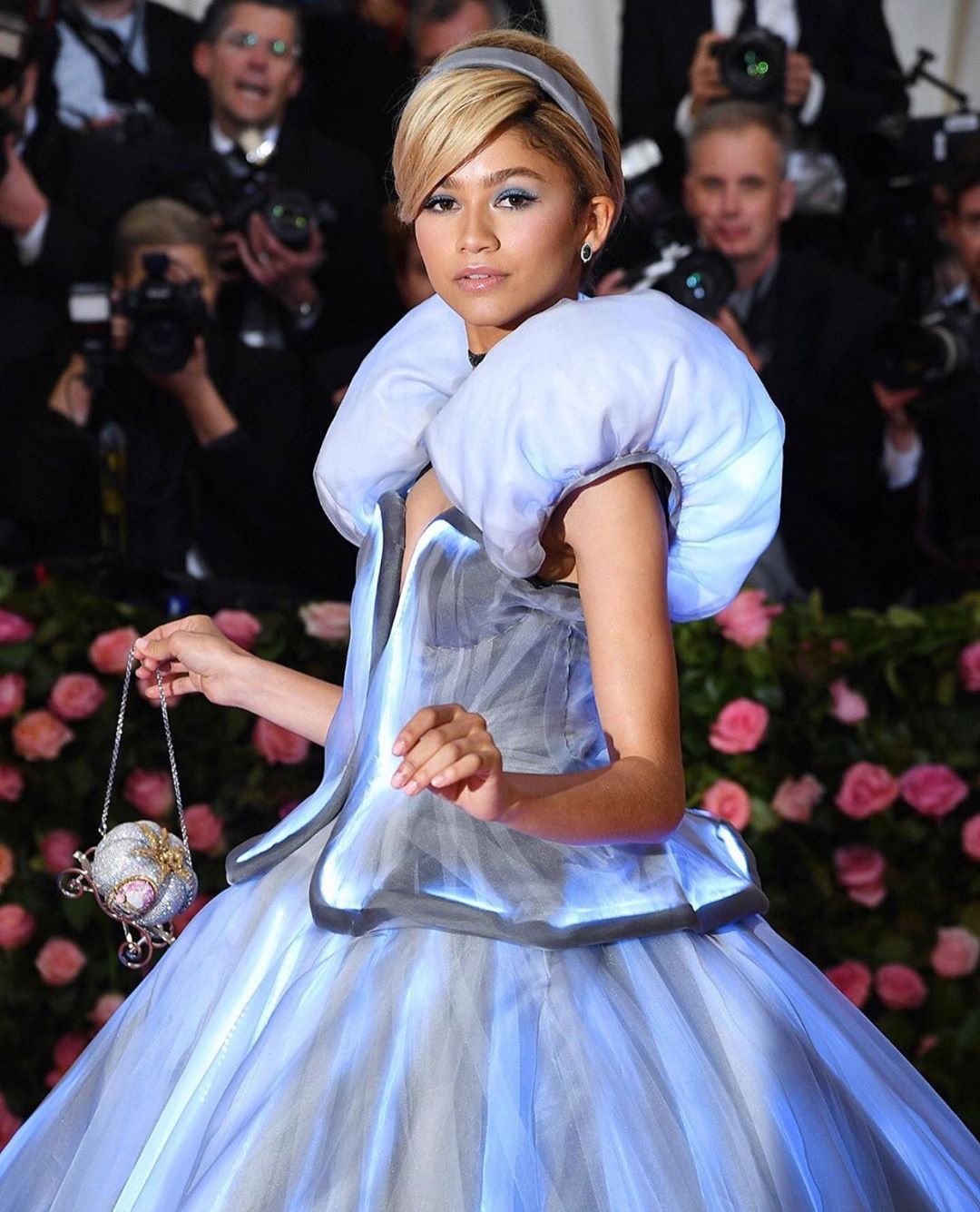 Zendaya was among those stealing the show with her Disney princess-inspired outfit by Tommy Hilfiger. Originally, it was a grey-blue toned gown, but with some bibidi-babidi boo by her fairy godmother/stylist/date for the night Law Roach, the dress lit up like a Christmas tree. Take a wild guess on what princess she is.
The Theme-nots Top 10
Alexa Chung

Alexa Chung attended the Met in a shiny flower mini dress matched with a cute bonnet and an adorable purse. Cute! But was it camp? Not too sure.
Ashley & Mary-Kate Olsen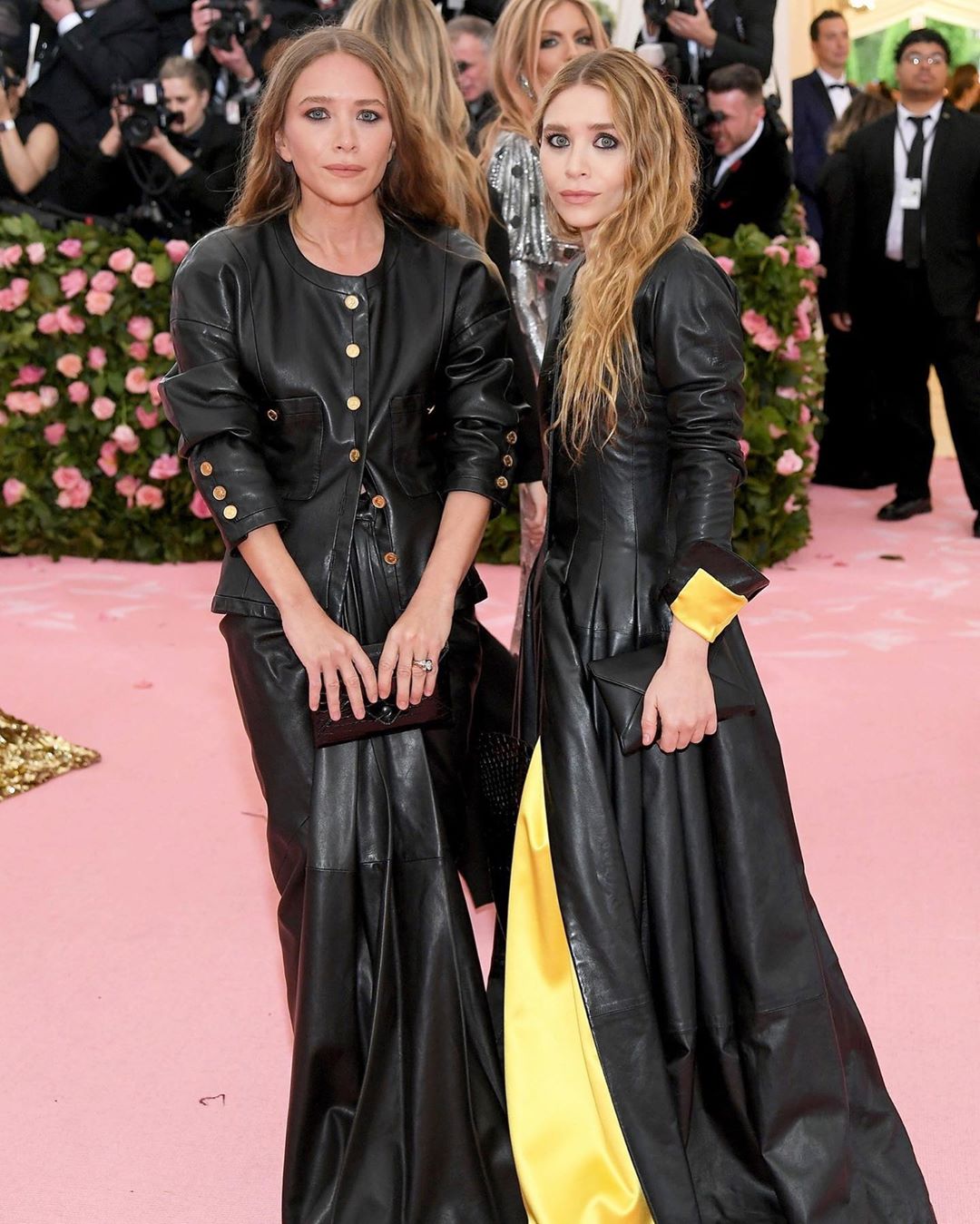 As usual, the Olsen twins opted for a matching outfit. They came in a full leather gown, presumably from their own collection. Minimal chic? For sure but let's just say that they didn't make an effort to honour the theme.
Bella Hadid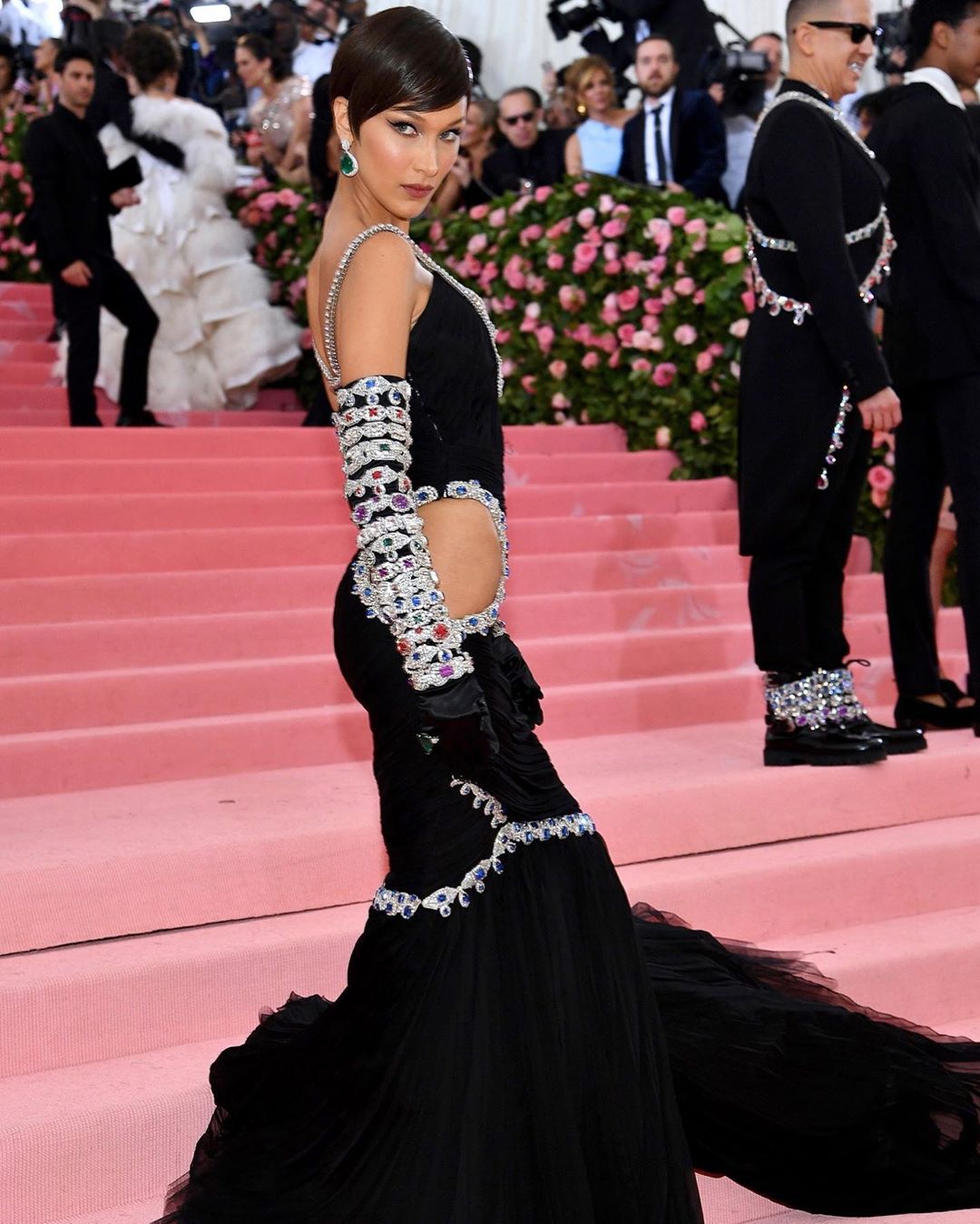 Bella Hadid looked stunning (when is she not?) in her cut out Moschino black dress - not to mention the breathtaking hair and make-up! While the big luxurious jewels made sure the black dress was not plain and simple, it wasn't exactly an example of adventurous camp fashion.
Candice Swanepoel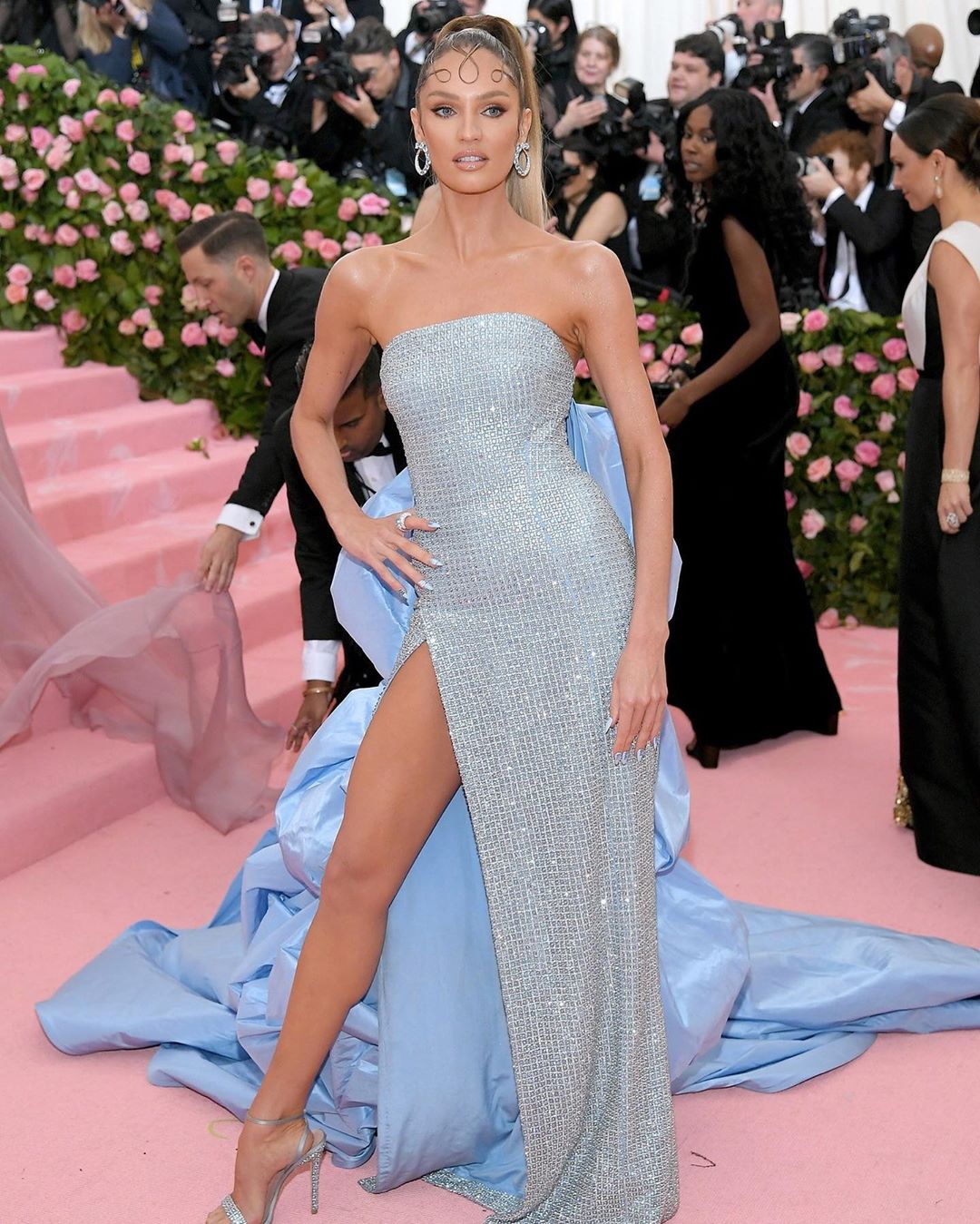 Candice Swanepoel brought sparkles and blu to the Met pink carpet. Designed by Prabal Gurung, the luminous dress sure complimented her beauty, but that little sparkle of "extra" is definitely missing.
Demi Moore

Demi Moore is an icon that needs no introduction but, this year, her outfit completely failed to impress.
Halsey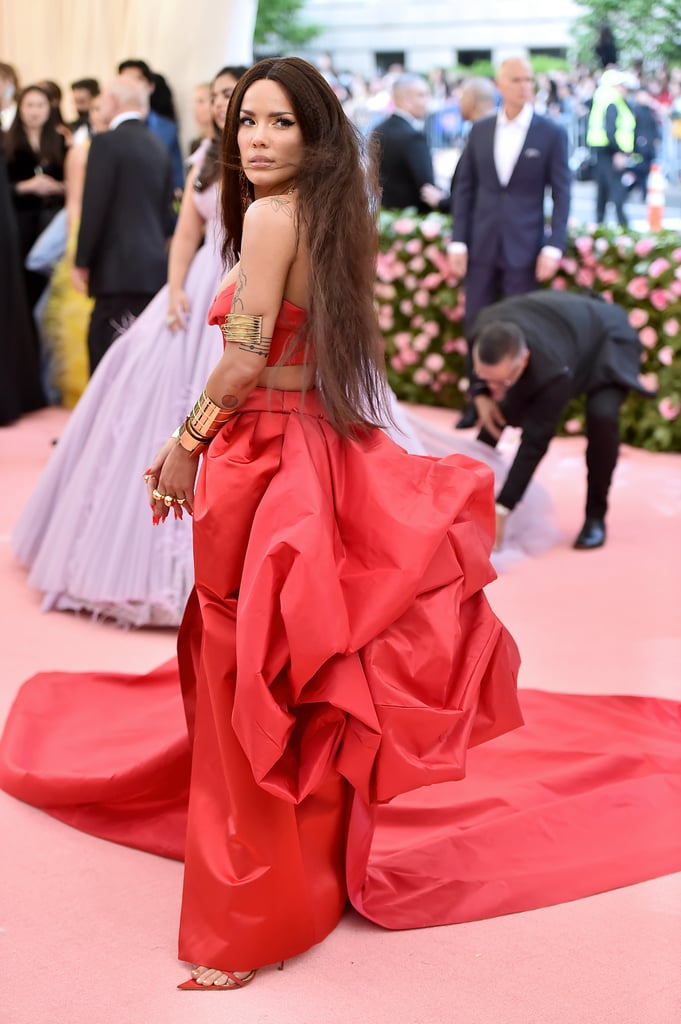 We are not too sure of what's going on here with the Xena-inspired outfit but we're pretty sure that Halsey's crimson dress was not camp.
Jennifer Lopez
Jennifer Lopez always steals the show. Her shiny silver dress, however, we are not sure if the Cher's tribute makes the cut.
Kristen Stewart

Kristen Stewart's elegant Chanel outfit was definitely a celebration her way of interpreting chic red carpet outfits but the punk touch to her hair wasn't enough to make it over-the-top or memorable.
Paloma Elsasser
Paloma Elsasser's 90s inspired denim outfit was cute but too simple to stand out.
Penelope Cruz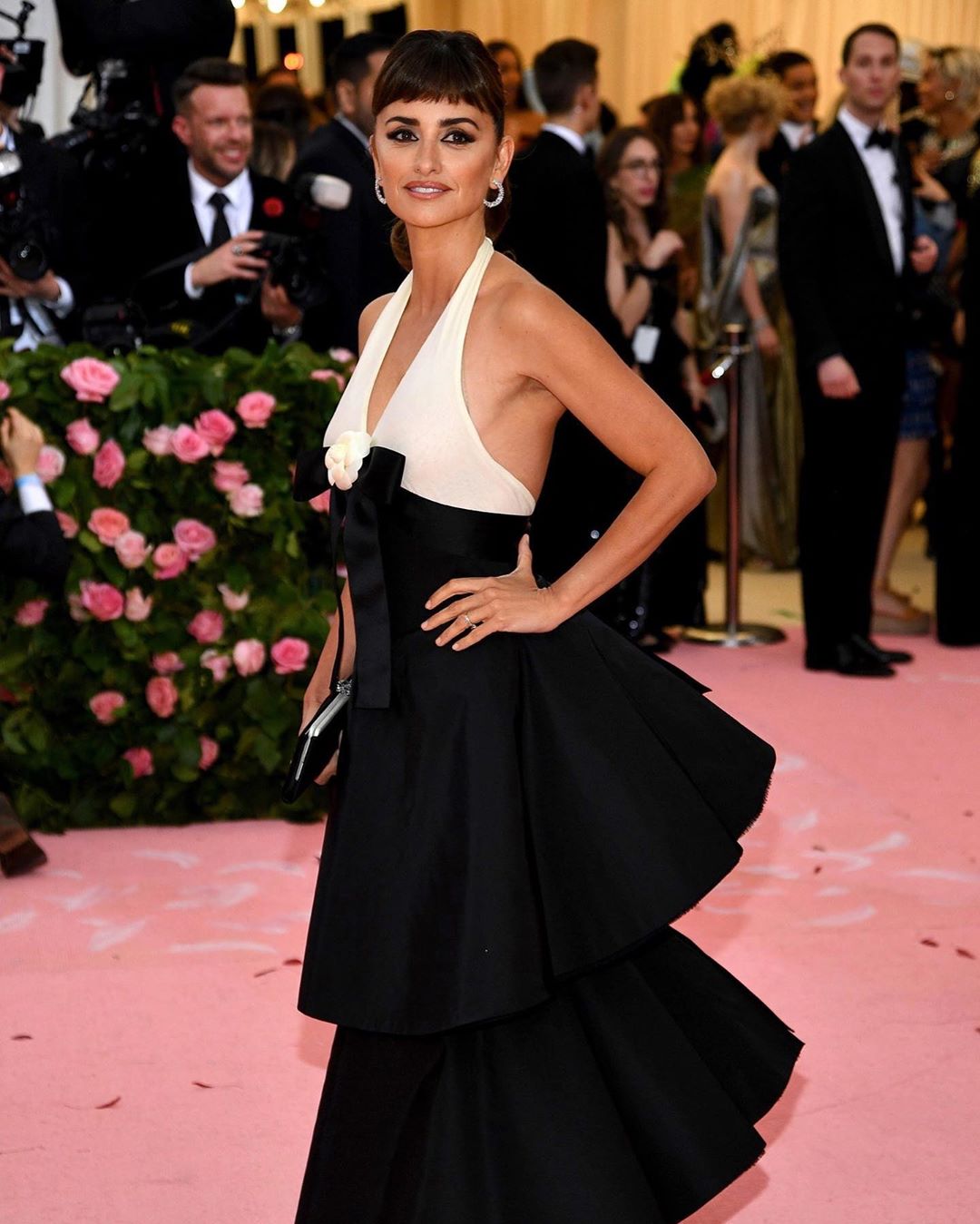 Penelope Cruz's black and white Chanel gown with a Audrey Hepburn inspired fringe was beautiful but definitely off-theme.
Trevor Noah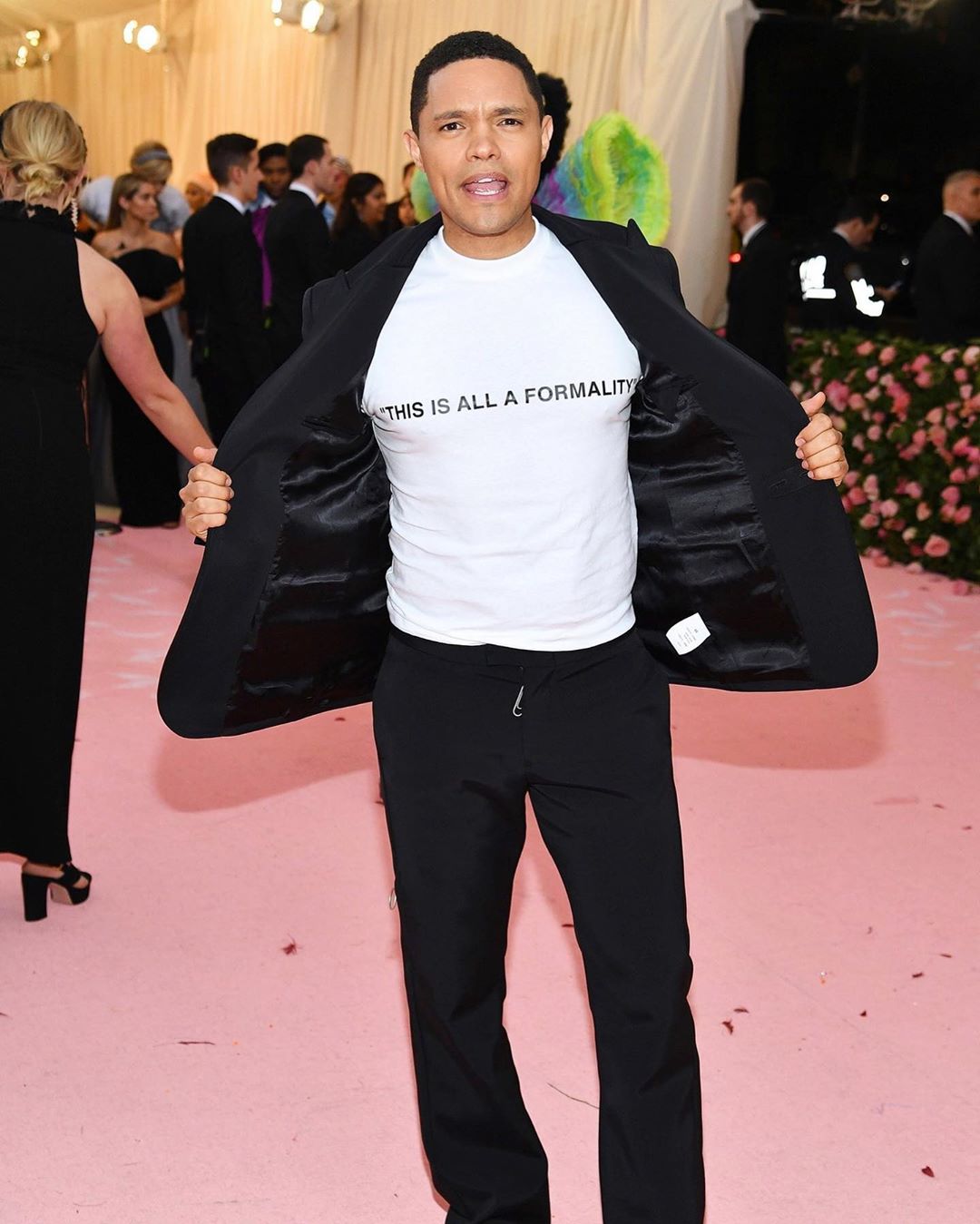 Stand-up comedian Trevor Noah definitely brought some of his contagious irony to the pink carpet. But where's the camp outfit?