The annual Food Made Good HK Awards launches its third edition this year with ten categories to celebrate the food and beverages industry's efforts in bringing sustainability to the forefront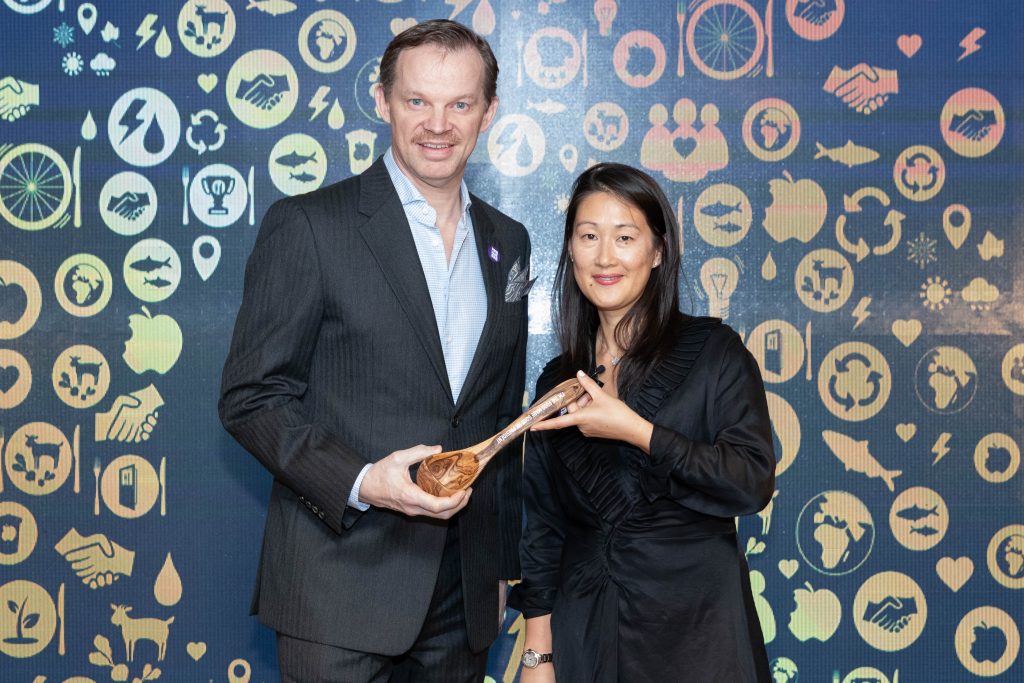 The Food Made Good HK Awards event aims to celebrate everything good about the F&B industry and the incredible people who work in it. "It's not just about celebrating the winners, but also sharing the secrets of success," Food Made Good shares. "By doing this, we can motivate and inspire others, as well as impart solutions to challenges that affect all businesses. We reward businesses across all aspects of their operation; from how they source their food to how they dispose of it."
Award categories are built around the Food Made Good Sustainability Framework, providing an array of inspiring and imitable ideas whilst rewarding and highlighting best practices. Entries are open to the most engaged sector of Hong Kong's F&B industry, namely the Food Made Good HK members. However, there will be five awards that non-members can enter.
A stellar panel of industry experts have been brought together to judge across ten categories, which are the Business of the Year Award and Environment Award, Sourcing Award, Society Award, Supplier of the Year, Good to Go Award, One Planet Plate Award, Open Right Award (new), Innovation Award, and the new People's Choice Award – the latter in partnership with Hashtag Legend.
The inaugural One Planet Plate Award comes from Food Made Good's global sustainable food campaign "One Planet Plate Presented by HSBC", which runs out of its UK and Hong Kong offices. Restaurants and chefs in the UK, Hong Kong and Singapore join the campaign by creating sustainable dishes that must fall within one of five categories – celebrate local, waste no food, feature more veg, source seafood sustainably and have a low carbon footprint – and be added to their restaurant menus. This category tests the operational and creative prowess of those in the F&B industry.
The Awards Process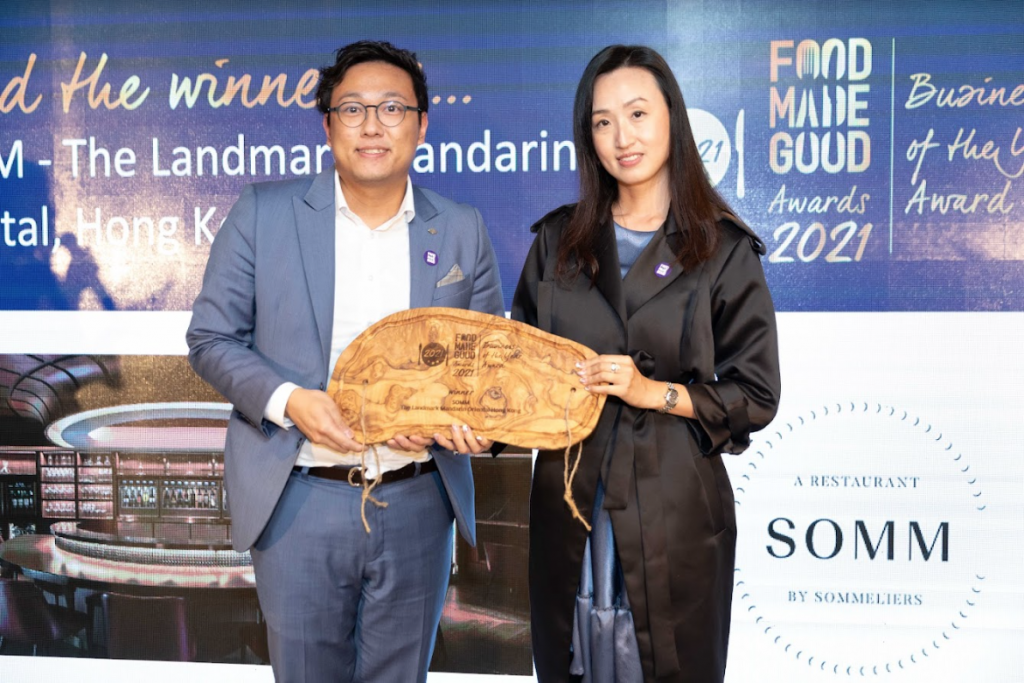 An expert panel of three judges and a Food Made Good HK team member oversees each awards category from a wide range of industries, including F&B, hospitality, academics, NGOs and consultants.
Winners are carefully selected through their sustainability insights and expertise. Finalists are announced via Food Made Good HK's social media in the weeks leading up to the Awards. The ceremony will be held at The Mira Hong Kong on Tuesday, 29 November 2022.
The awards is split into two sections – the Press Hour & the Awards Ceremony. The Press Hour is a fun and interactive hour bringing together the media to talk about sustainability and tasting sustainable One Planet Plate dishes.
Great chefs such as Sheldon Fonseca from The Mira Hong Kong and Simon Guthridge from The Mandarin Grill & Bar will serve their One Planet Plate dishes in canape form.
The Awards Ceremony section is dedicated to announcing award winners and celebrating sustainability progress by Hong Kong's restaurants in the last year.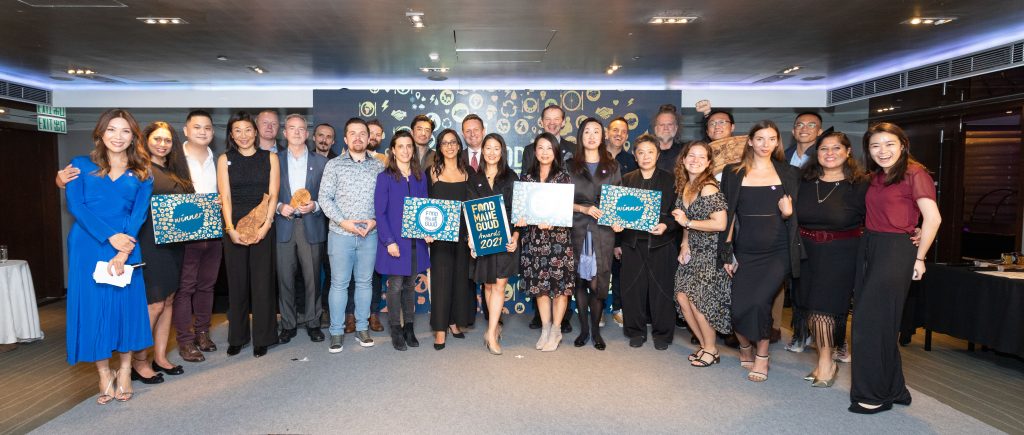 An expected 150 to 200 guests will be in attendance. An evening filled with canapes and food curated by Sheldon Fonseca and Richard Ekkebus, culinary chef at Michelin-starred Amber from The Landmark Mandarin Oriental, Hong Kong; sustainable chocolate from Ricardo Chaneton at Mono; champagne from Ruinart, organic rosé from Château Galoupet and local craft beer from Young Masters amongst many others.
Launched in 2019, Food Made Good HK is a sustainability consultancy focusing on Hong Kong's F&B and food retail sectors. It runs a membership programme that supports over 80 food service and supplier members in their long-term needs.
Part of the Sustainable Restaurant Association, Food Made Good works with over 12,000 restaurants globally and is the official sustainability partner of the World's 50 Best Restaurants and Bars. The Food Made Good HK Awards is sponsored by lead sponsor Henderson Land Group.
To further celebrate this year's People's Choice Awards, Hashtag Legend and Food Made Good HK have prepared a staycation giveaway. Check out the Hashtag Legend Instagram page for further details.
The submission for the People's Choice Award is still open until 1 November 2022. Companies interested in participating can download the application form here. Finalists will be decided on 2 November 2022.
PANELLISTS
Alistair Monument – WWF | Anne Copeland – Sedgwick | Arthur Wan – Deliveroo | Barney Smyth – Waitrose | Bobsy Gaia – Mana! | Christian Mongendre – Treehouse | Davis Bookhart – Hong Kong University of Science and Technology | Deepanker Khosla – Haoma Bangkok | Jessica Chong – Henderson Land Group | Justine Kwok – Flow Farm and Sanctuary | King Mak – Somm, The Landmark Mandarin Oriental | Laura Offe – Meraki Hospitality | Marks Hammons – Tasting Kitchen | Matt Friedman – The Mekong Club | Nicole Lee – Brinc | Paul Gardner – Fresh Accounting | Peter Cornthwaite – ex. WWF | Punam Chopra – SpiceBox Organics | Reeta Junankar – Aesop | Sampson Chen – Hong Kong Federation of Restaurants and Related Trades | Suzanne Storms – Technological and Higher Education Institute of Hong Kong | Takeshi Shimotaya – Food Made Good Japan
Also see: #legendeats: The essence of seasonal dining according to three chefs