The Manor at The St. Regis Macao debuts a new chapter in its palate-enticing Stories of the Sea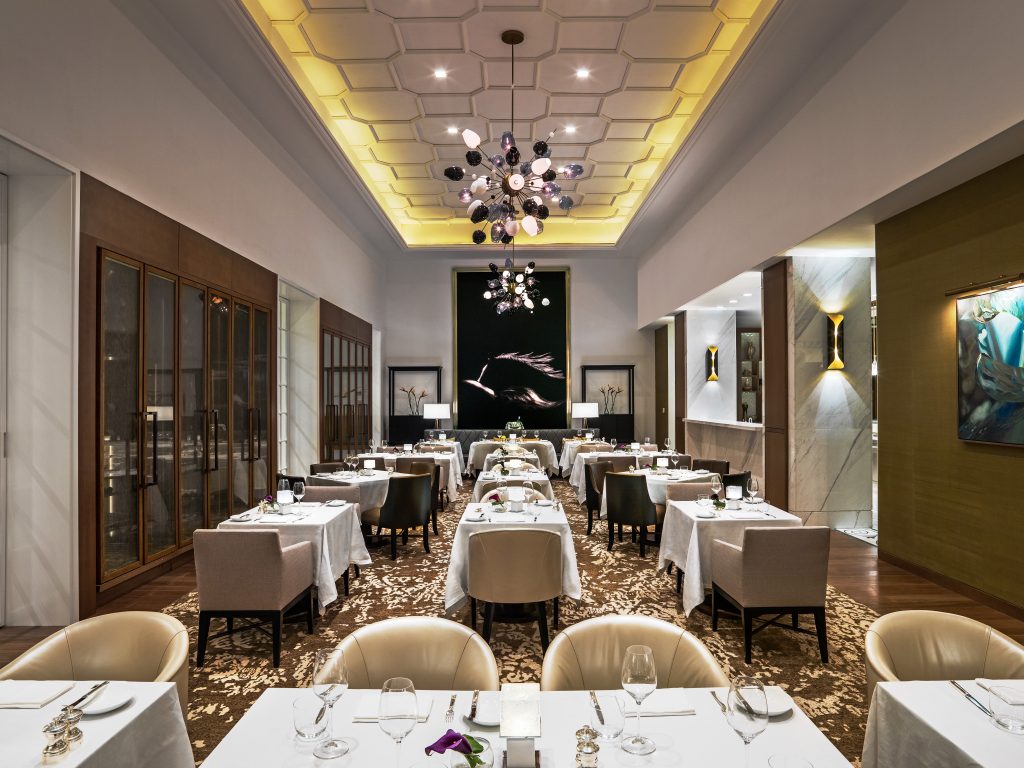 Renowned for offering guests an exquisite culinary experience with an emphasis on the finest, sustainably sourced ingredients from all over the world, The Manor at The St. Regis Macao has turned a new page in its much-loved Stories of the Sea menu series and introduced The Eleventh Chapter. The six-course menu by executive sous chef Michele Dell'Aquila takes diners on an international culinary journey from Japan and the US to his native Italy alongside a specially curated wine pairing by sommelier David Duan.
Originally from Bari on Italy's southern Adriatic Coast, Chef Michele began his career at prestigious Michelin-starred restaurants in Europe before making his way to Asia in 2004. The passionate believer in cooking techniques that make the freshest and finest ingredients the "star" of the dish has helped transform The Manor into an award-winning destination for contemporary European cuisine.
Stories of the Sea is one of several original menus created by the chef, and for The Eleventh Chapter, he has sourced an extravagant array of seasonal ingredients from worldwide and used his signature skills to draw out their exceptional flavour and texture.
Also see: #legendeats: Five chefs reinventing their home cuisines
Kicking things off is Kyoto King Crab from Japan served with carrot, beetroot yuzu and Amarelli liquorice sorbet, a combination of ingredients that gives contrast to the inherent richness and sweetness of the king crab and refreshes the palate. Next is Sicilian Red Prawn centred with stracciatella and almond panna cotta, cherry blossom and Calvisius Royal caviar; followed by a uniquely layered dish of Boston Lobster dashi and coffee-infused Jerusalem artichoke soup served with green asparagus.
Returning to the seas around Italy, the menu continues with the satisfyingly sweet and robust flavours of Pinched Agnolotti served with Ligurian scampi, crustacean sea urchin sauce and Smoked Mediterranean Turbot dressed with Maître d'hôtel butter, garden leek and farm potato. The culinary journey comes to a close with a feast for eyes and senses in the Chocolate Millefeuille, a Valrhona chocolate mousse with chestnut, Tonka bean, and mango jelly.
The wine pairing, meanwhile, features a premium selection from around the world, ranging from Champagne, German riesling, New Zealand sauvignon blanc and Provence rosé to Burgundy Premier Cru white and finishes with a 10-year-old port from Portugal, all designed to accentuate the decadent flavours of the dishes and the seasonal produce.
Stories of the Sea – The Eleventh Chapter is available from 6-11 pm and is priced at HK$/MOP$1,288+ per person, or HK$/MOP$1,788+ per person with wine pairing.
Where: s/n MO 1st Floor, The St. Regis Macao The Londoner, Estr. do Istmo, Macao
Also see: Vista: A new Italian dining journey at the former Aqua at One Peking