#legendeats: Love bites – where to eat this Valentine's season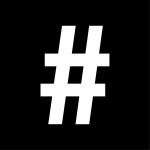 By: Stephenie Gee
February 10, 2023
Valentine's Day means different things to people in different situations. It might be you've just established your relationship, or maybe you're actively looking for love. Perhaps you're in your 10th year of marriage. Or, you're happily single with no intention of falling in love. Whatever your status, #legend has you covered on where to dine this Valentine's
For the smug and in love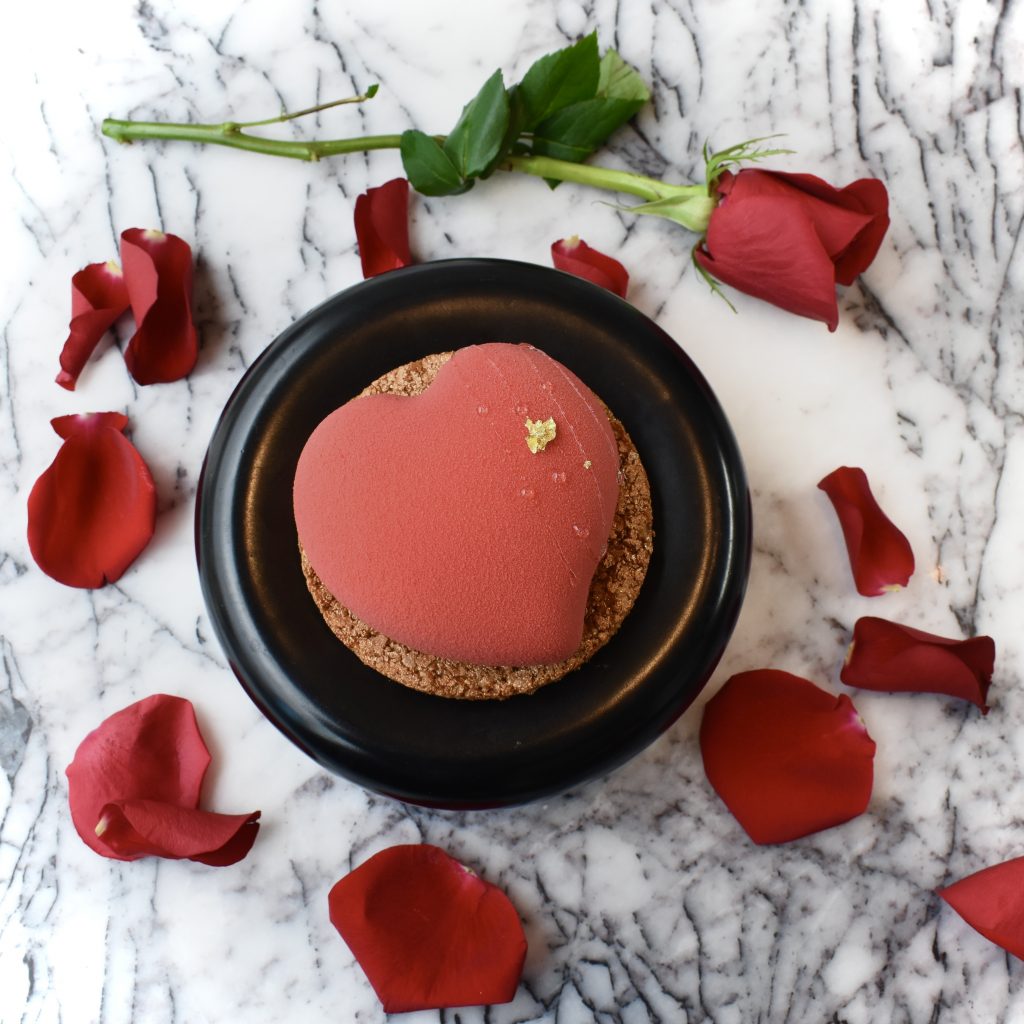 Nothing says romance more than French cuisine, and modern French concept Clarence by the esteemed Olivier Elzer takes it to the next level. He's doing an alluring menu that begins with L'huître Cadoret (which in itself sounds romantic), a refreshing starter of a sensual oyster paired with caviar, watercress foam and grenadine jelly. The flavour onslaught continues with Le Crabe Royal, Le Saint Pierre des Côtes Bretonnes and Le Bœuf served with heart-shaped crispy potatoes, before the grand finale of a rich, artfully layered Le Cœur en Chocolat.
For the very, very single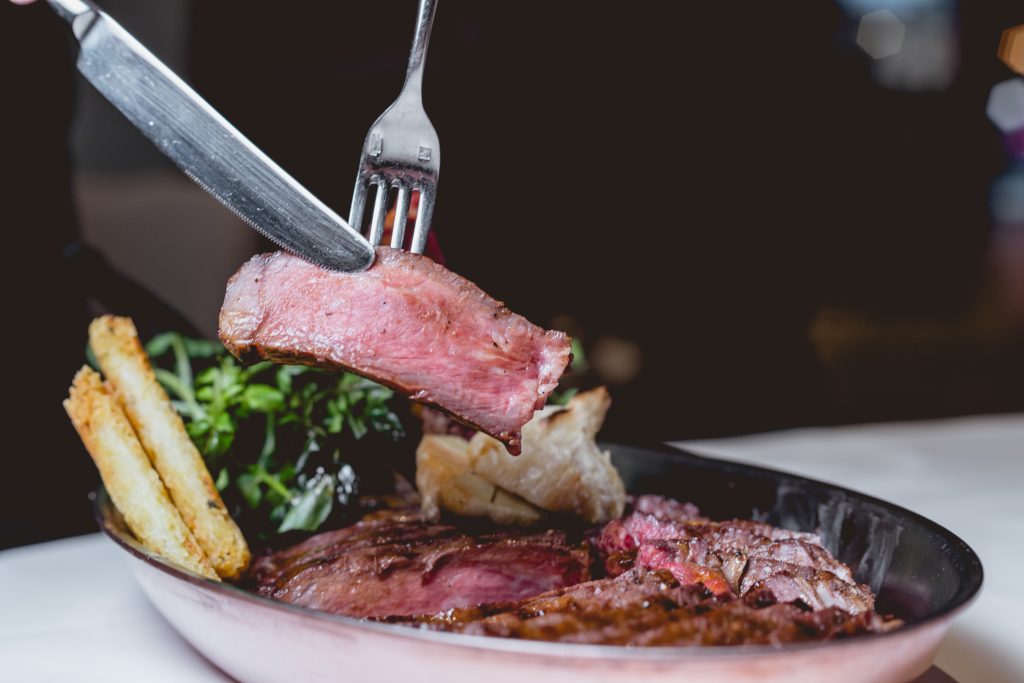 Valentine's Day is supposedly about celebrating your better half. But if you're already whole, who says you need another person in the mix? Celebrate the occasion with a night of self-love and self-care over LPM's "L'A mour" French-Mediterranean feast of gratinated clams with mushrooms, langoustine risotto with mushrooms, grilled Sagabuta pork and raspberr y vanilla mousse. Opt to savour the fine flavours either within the comforts of the striking dining room surrounded by colourful, eclectic artworks, or out on the heated terrace that overlooks the bustling cityscape, along with a one-off cocktail of St-Germain elderflower liqueur and Brut Rosé champagne.
For those who have been doing this for a while
Every relationship can get monotonous after a certain period of time. So, spice it up with a taste of India at Rosewood Hong Kong's Michelin-starred Chaat, courtesy of culinary maestro Manav Tuli. Begin with a glass of complimentary champagne, fried stuffed banana chilli and a fiery baked crab balchão, followed by veal osso bucco finished with black pepper and caramelised onion and foie gras biryani. The meal ends with a V-day classic: chocolate tart, but with an Indian flare by way of rabdi, green cardamon and caramel.
Also see: #exclusive: The Regent returns to Hong Kong in spectacular dining fashion
For the about-to-be-dumped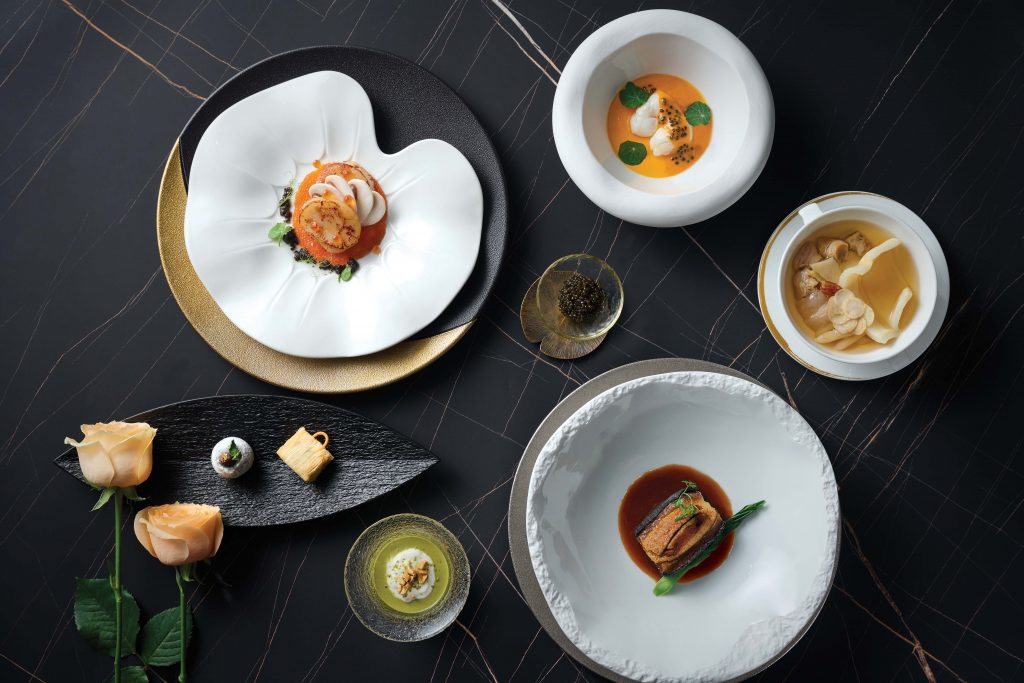 What's a relationship without conflict? Though it may be that this time 'round, things have taken a turn for the worse. Save your relationship from the brink of demise with the exquisite and opulent eight-course menu at Man Ho Chinese Restaurant, which starts off taking cues from yin and yang with a soup of morinda root, conpoy, black chicken and soft-shell turtle for him, and ginseng, fish maw, candied dates, pear and sea whelk for her.
Then, premium seafood gourmets such as pan-fried Hokkaido scallop with truffle and crab roe sauce, and deep-friend shrimp mousse stuffed with foie gras, sea cucumber and South African dried abalone. And if that isn't enough to put a smile on her – or his – face, the desserts of deep-fried red bean pastry with mandarin peel, chilled matcha and red bean mochi, and chilled pistachio cream with cashews, peal algae and salted milk foam will be.
For the fighting pair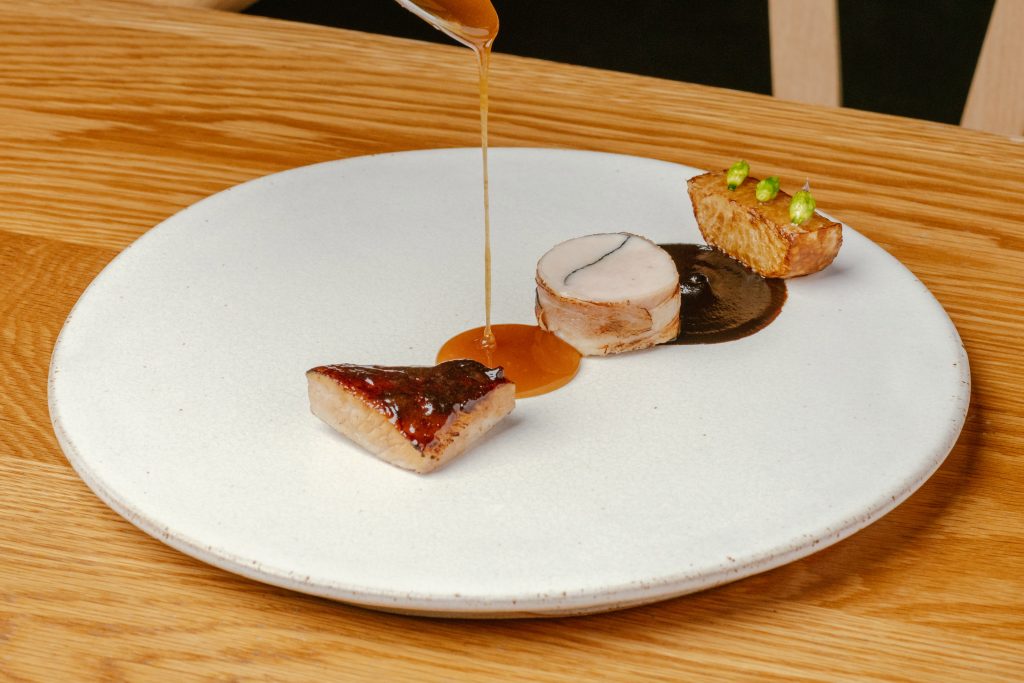 While February 14th is mostly a day of love and celebration, at times it can be one of quarrels and aggravation. Perhaps you've set the bar too high for your significant other. Or, maybe the anticipated gift doesn't come through. Whatever the case may be, there's no better way to heal and reconnect than over a sumptuous meal. Like the seven-course dinner cooked up by chef Barry Quek of Michelin-starred Whey, featuring the restaurant's signature dish of New Territories pork bak kut teh 2.0, exclusive servings of modern European cuisine inflected with Singaporean flavours just for the occasion, and a Polaroid to keep.
For the just-dumped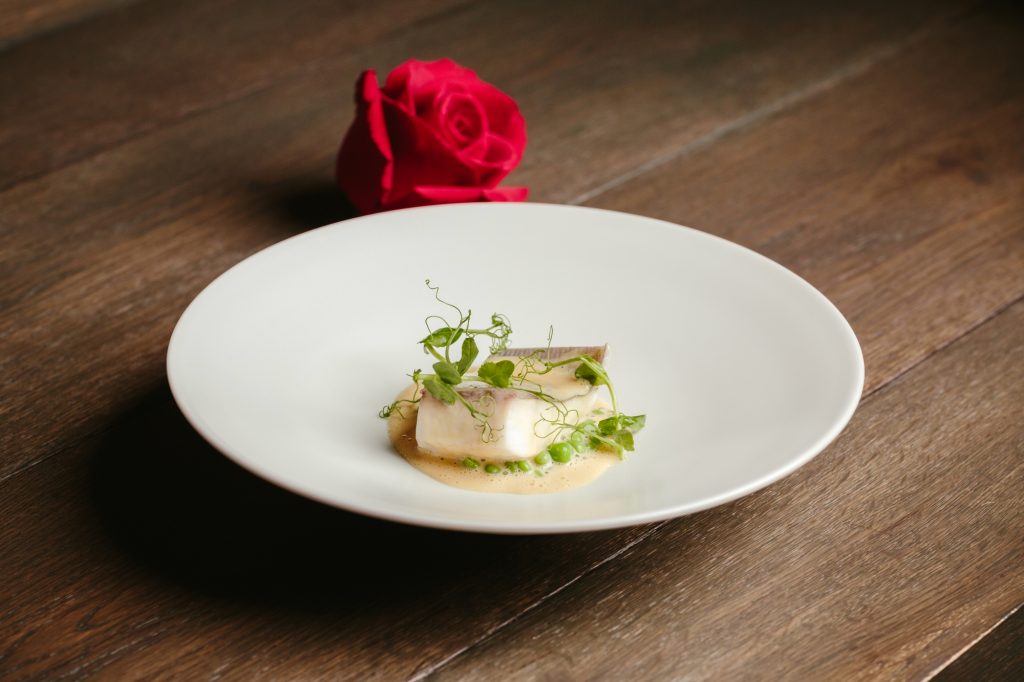 Warmth is exactly what you need after a break-up. And while that can come in the form of burrowing under the duvets with Netflix, a tub of Häagen-Dazs and bottle of Belvedere, a hearty meal – a five-course lunch or seven-course dinner – prepared by head chef Steve Lee at modern Korean restaurant Hansik Goo will also do the trick, if not better. Tuck into delectable delights the likes of samgye risotto, a Korean barbecue duo served with Korean sea cucumber bibimbap, seasonal fish and doenjang béarnaise sauce topped with caviar and white chocolate snow.
For the pals, gals and fellas
Take the helm of your singles collectives and head over to J W Café for a scrumptious celebration of joy and friendship with their extravagant buffet paired with welcoming service as expected from J W Marriott. Fresh seafood of Boston lobsters, snow crab legs and blue crabs among sashimi and hot entrées such as tomahawk steak, herb-crusted lamb rack, pan-fried foie gras prepared à la minute and braised South African abalone can be expected at this buffet hotspot.
Also see: #legendeats: Five chefs reinventing their home cuisines
For the casual lovebirds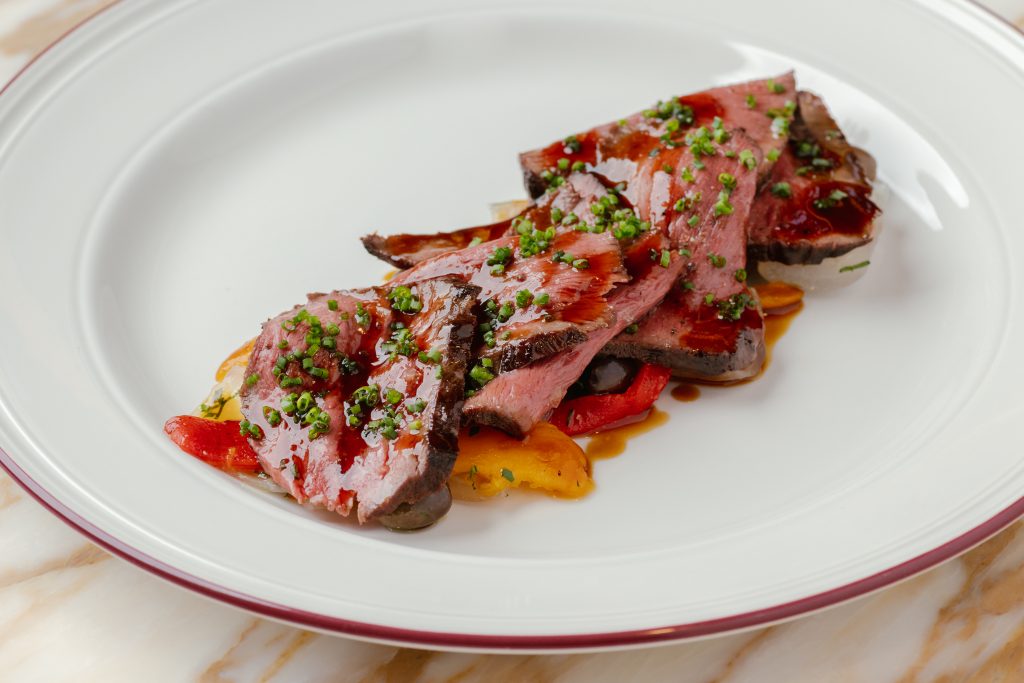 This one's for the no-fuss, no-frills couple. Chef Marco Xodo of Testina – created in collaboration with Trippa Milano, one of Italy's beloved restaurants – will be whipping up a comfortable six-course menu composed of specialities like radicchio, smoked sardine and trout eggs, chargrilled beef heart and semifreddo nougat that are guaranteed to transport you to the wonderfully romantic region of Northern Italy.
For the foodies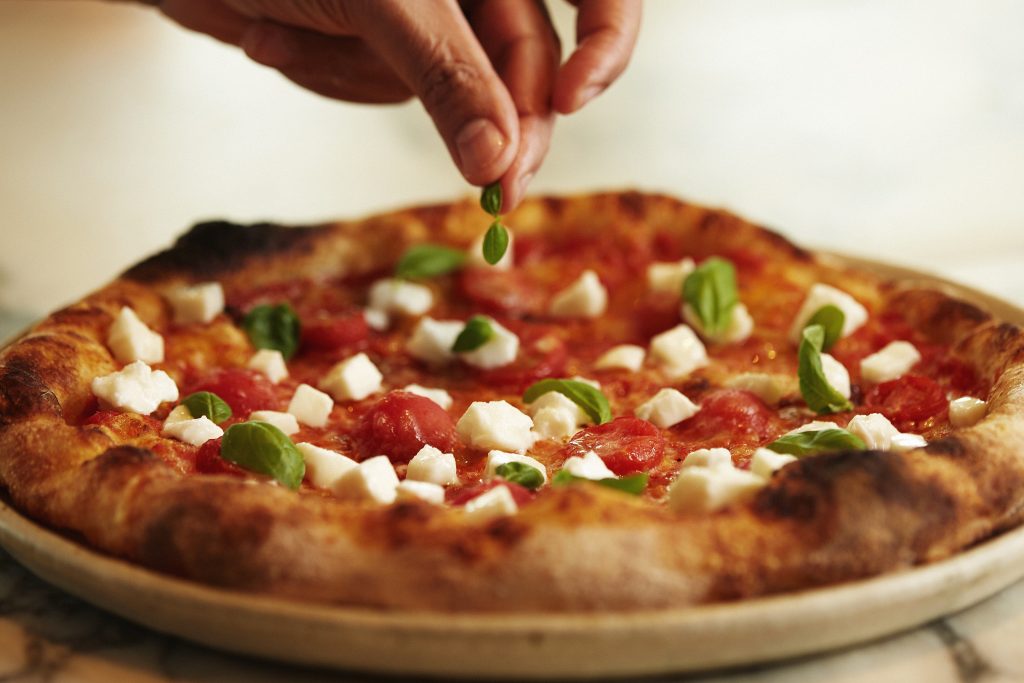 If you still haven't booked your flight to Japan for a taste of their culinary paradise, don't fret. The Landmark Mandarin Oriental is bringing a Michelin Bib Gourmand-recommended slice of it to Hong Kong with Mandarin Oriental, Tokyo's The Pizza Bar on 38th pop-up. Be prepared to dive into freshly baked gourmet pizzas with air y crusts in seasonal flavours like premium cold cuts from Italy, Hokkaido fresh mountain vegetable, king crab and sea urchin, and red pearl strawberry from Ehime prefecture. Elevate the experience with a wine pairing that will take you on a voyage of its own.
For the newly matched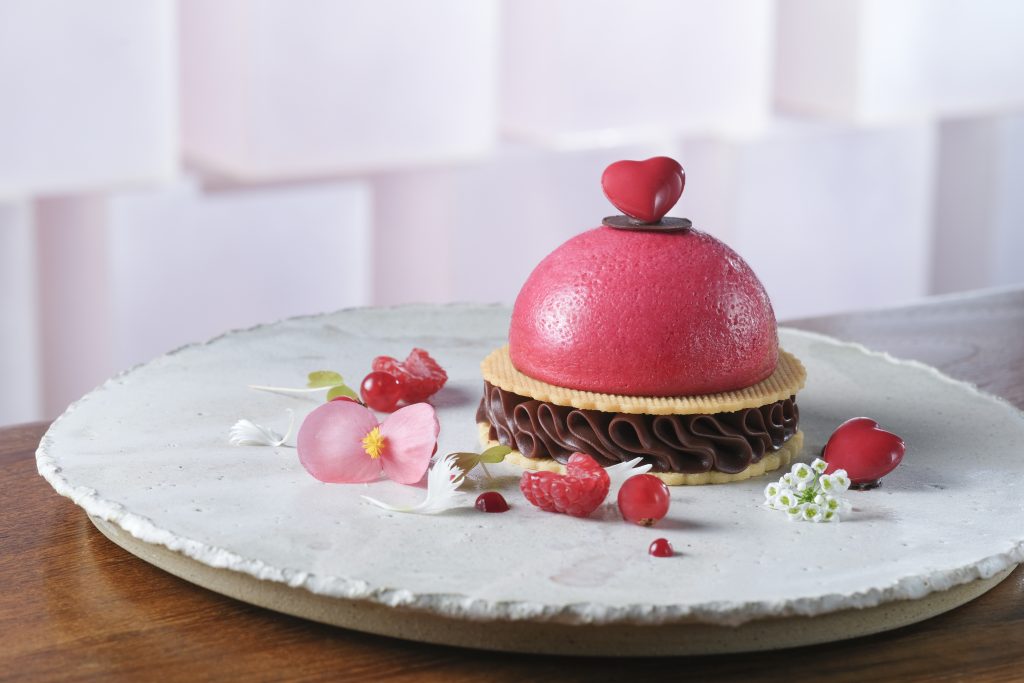 You've just matched on Tinder (possibly an hour beforehand) and decided that the most romantic day of the year would be the best occasion for a date (well, why not?). But there's still an air of awkward tension between you. Zuma, with its vibrant ambience fueled by seductive lighting and top-notch acoustics, will be your best bet. Good food, of course, is a given, and their Valentine's daikoku tasting menu showcasing signature dishes such as Japanese wagyu tataki with black truffle, gillardeau oyster with caviar, toro maki with chilli tenkasu and yuzu pearls and more, will not disappoint.
For the budget-minded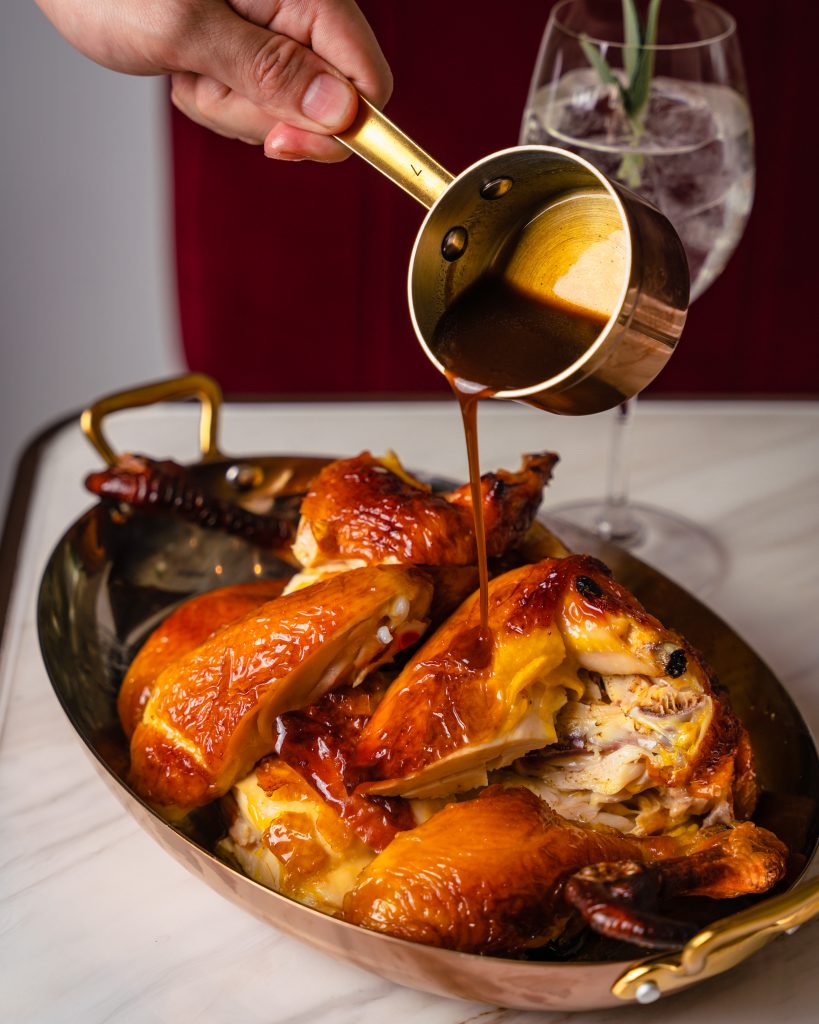 For a wallet-friendly Valentine's Day fix with no compromise in quality, "house of vermouth" Bianco & Rosso – helmed by mixologist Luca Andrei – is the place. Chef Ban Jee Min has thoughtfully prepared a hearty four-course menu that begins with starters of Japanese rock oysters and oscietra caviar, Puglia burrata with black winter truffle and Polmard beef tartare. To follow is either a red crab risotto or Périgord black truffle taglioni to share and mains that include black Angus beef sirloin steak, grilled pigeon marinated with black garlic and whole three yellow chicken. Finish things off with the signature vanilla cheesecake, rose ganache, raspberry and lychee macaron and a glass of dopo teatro vermouth.
For the indulgent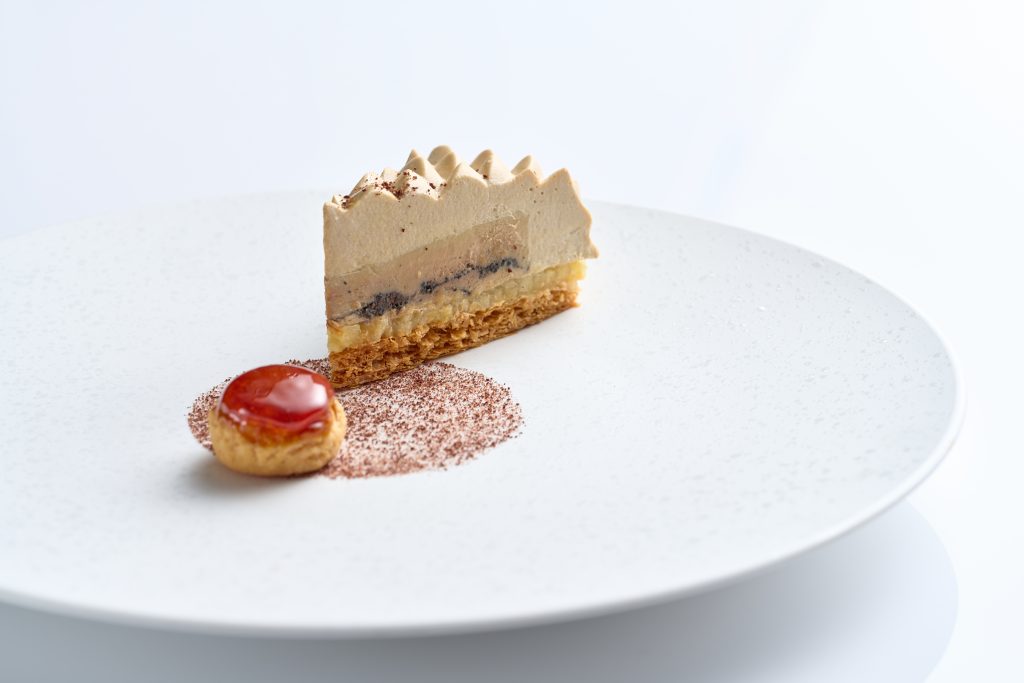 You're officially an item, it's your first Valentine's Day together and you're looking to impress. One-Michelin-starred Restaurant Petrus led by celebrated chef Uwe Opocensky at Island Shangri-La is a good place to start. Venture to the 56th floor of the hotel, take in the unobstructed harbour views and the restaurant's modern French fare, which, for the night, includes soulful creations crafted with premium ingredients of foie gras, Spanish red prawn, caviar and black truffle. Finish on a sweet note with a sensational dessert and a bouquet of your partner's favourite florals.
For the homebodies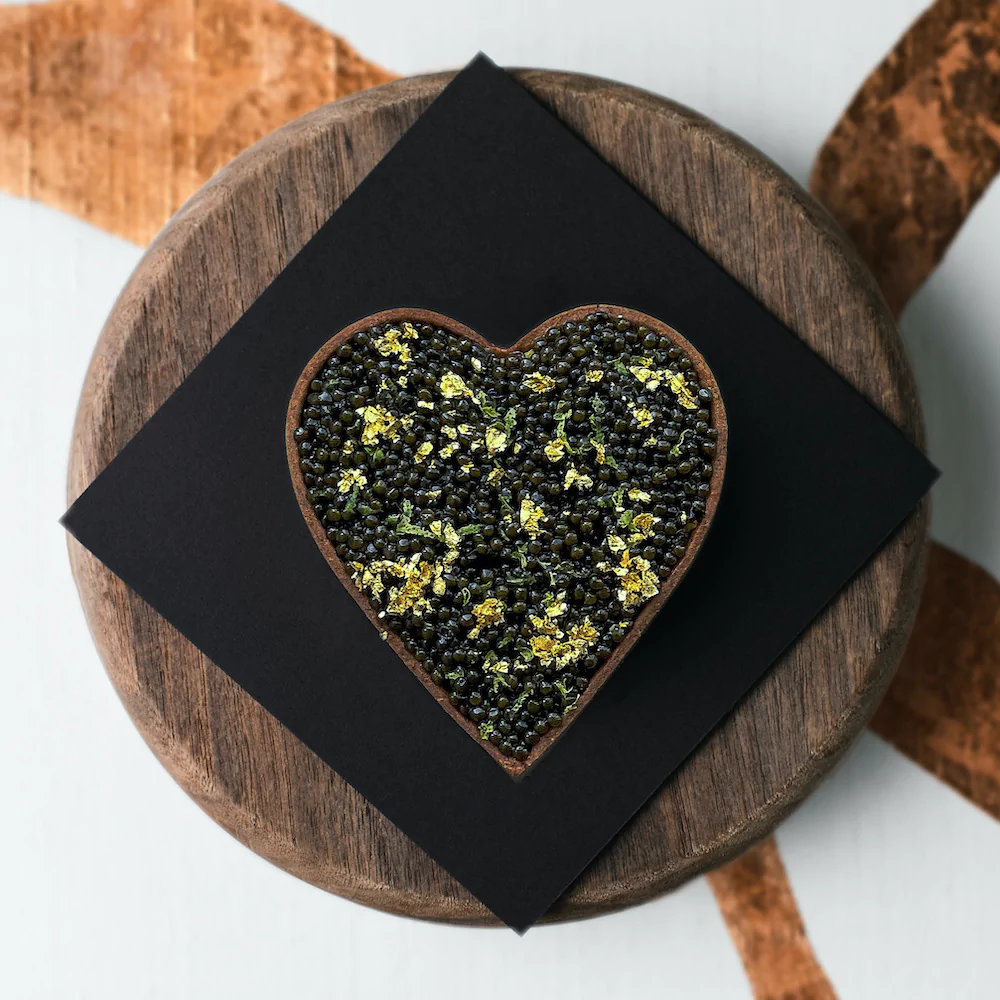 For some, home is the most romantic place in existence. Nothing beats spending the day getting your Gordon Ramsay on and whipping up something special to enjoy with your SO. Add a luxurious touch to your dinner table with two-Michelin-starred Écriture's signature Valentine's exclusive heart-shaped caviar and uni tart. And since a meal without dessert is just a snack, lend a sweet finish to your culinary labours with a 67% Belgian dark chocolate lava tart infused with premium in-season dark cherries from Japanese-French pastry shop Kiyoka. Because one sweet treat is never enough, Charbonnel et Walker's decadent Classic Connoisseur Truffle Selection housed in a vibrant red heart-shaped box embellished with gold lettering and graphics will make for the perfect – and sweetest – ending.
For those looking for love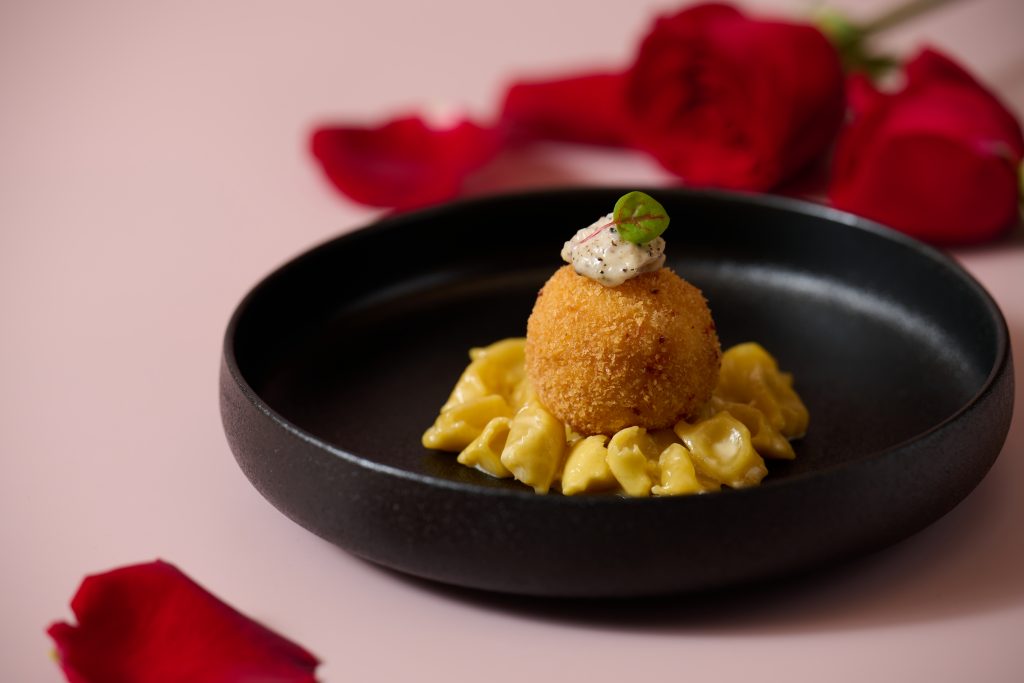 Dive bars, nightclubs and Tinder are probably not your best bet when it comes to finding a match who is cultured, informed and has an artistic eye. Instead, venture beyond and make a visit to Hong Kong's global museum of visual culture with your single bestie. Delight in a meal at ADD+ of Lai Sun Dining, which boasts great views overlooking the Art Park Promenade and an even greater menu of four delicious courses that consist of the likes of prawn beetroot risotto, crab and truffle croquette with mini ravioli, lobster and steak, red snapper filet in caviar beurre blanc, chocolate cake and more. Afterwards, engage yourself in one (or more) of the many exhibits in M+. And who knows, maybe by the end of the tour you'll have found yourself next year's Valentine's date.
For the all-or-nothing lovers
If there's one menu that's worth you dressing up in your finest for, it's Estro. Its stunning Valentine's menu is one to be remembered – and remembered fondly – with a limousine transfer to the destination that will have your partner feeling like royalty. The line-up of dishes doesn't disappoint either, starting off with a sublime red prawn coral panna cotta with lemon and caviar, before a royal langoustine, honey peas and citrus sabayon; linguine with uni and chives; M9 tenderloin paired with kohlrabi, seaweed and hazelnut bagna cauda; and decadent strawberry tart. And as if that's not luxurious enough, the deal also comes with a bouquet of flowers, a bottle of Krug Rosé and farewell gift of homemade chocolate.
Also see: #exclusive: The Regent returns to Hong Kong in spectacular dining fashion