#legendeats: 16 new eats and drinks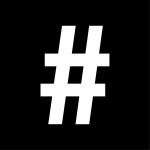 By: Stephenie Gee
September 6, 2023
Rounding up the best of September's new eats and drinks, including restaurant openings, menu revamps and star-studded collaborations
Kanesaka Hong Kong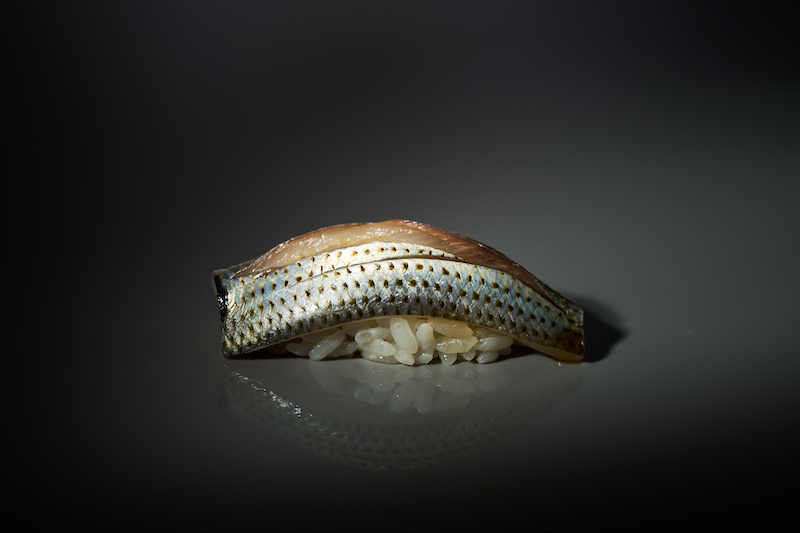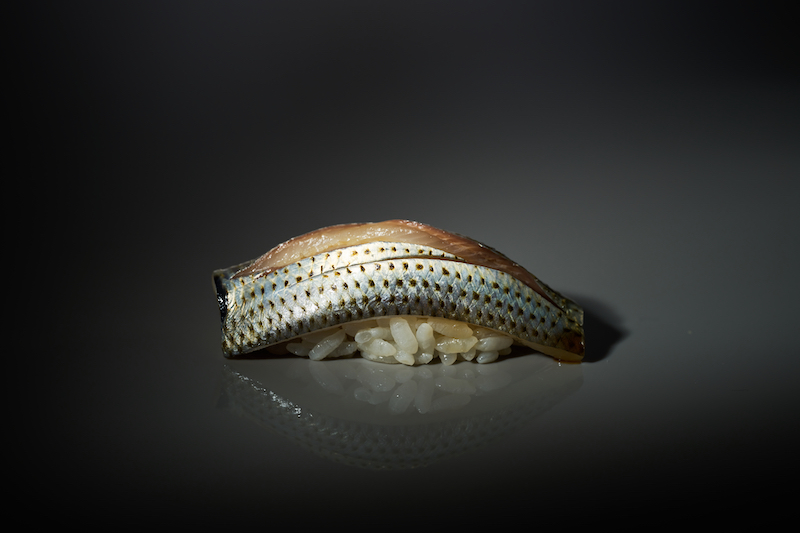 Prepare for an extraordinary culinary adventure as world-renowned Japanese chef Shinji Kanesaka unveils his highly anticipated gastronomic creation this September. Drawing inspiration from his acclaimed two-Michelin-starred Ginza Sushi Kanesaka in Tokyo, Kanesaka Hong Kong, in partnership with Lai Sun Dining, is set to deliver an authentic Edomae sushi dining experience. Nestled in the heart of Central, this intimate dining haven accommodates a maximum of 20 guests, blending sophistication and tradition to create an exceptional culinary journey. Kanesaka Hong Kong is dedicated to providing their guests with a traditional omakase dining experience, where the focus revolves around the art of sushi. The menu offerings comprise three meticulously crafted omakase-style options. The lunch Nigiri set (HK$2000+10%) tantalises palates with two enticing starters, thirteen pieces of sushi, soup and dessert. For lunch, the Omakase (HK$2,800+10%) includes a selection of six starters, seven pieces of sushi, soup, and dessert. The grand finale, the dinner Omakase (HK$3,500+10%), presents a sumptuous dining experience featuring seven starters, ten pieces of sushi, soup and a memorable dessert.
Where: 5/F, CCB Tower, 3 Connaught Road Central, Central
Asaya Kitchen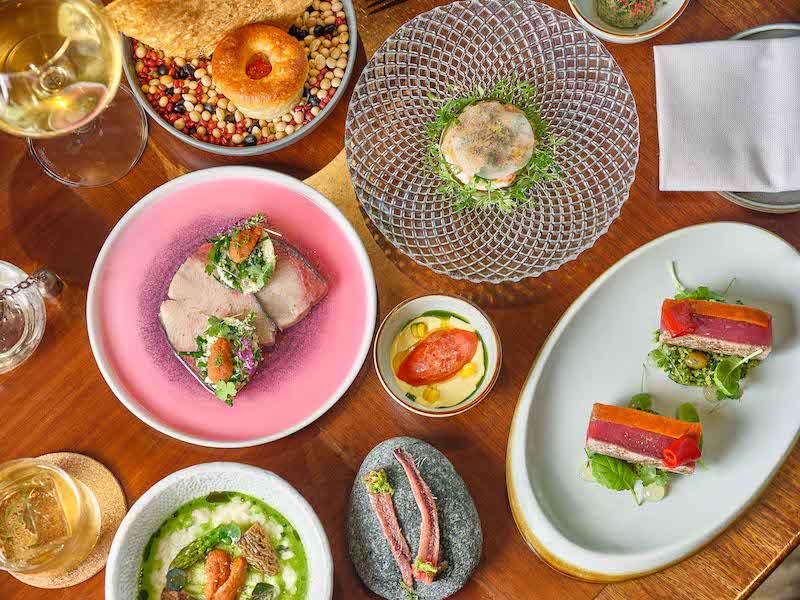 Introducing a celebration of wholesome Mediterranean cuisine that emphasises seasonal ingredients from local farmers, fisheries and food artisans, Asaya Kitchen at Rosewood Hong Kong presents an array of new lunch and dinner set menus, as well as enticing à la carte dishes. Led by the native Italian Chef Fabio Nompleggio, the menu is a testament to the vibrant flavours and simplicity of the Mediterranean region.
The new seasonal à la carte offers a refreshing Daikon Roll, featuring cucumber, carrot and rocket leaves wrapped in thinly sliced daikon, served with apricot tartare and ponzu. The Tuna Sekami presents sashimi-grande sustainable tuna loin crusted with pepper powder, accompanied by corn cream, parsley couscous and salted red pepper sorbet.
New mains include the exquisite farmed Spanish Stone Seabass, cooked with the skin on and served with anchovy emulsion, lemon bubble and zucchini spaghetti. The Morel "Risotto" is prepared in a classical way, simmering Carnaroli rice in vegetable stock, served with Yunnan morels and an optional add-on Japanese sea urchin.
A pleasant summer afternoon can be enjoyed with the three-course or four-course lunch set menus at Asaya Kitchen, priced at HK$488+10% and HK$588+10% per person respectively. For dinner, indulge in the new six-course set menu priced at HK$788+10% per person, with optional juice or wine pairings available.
Where: 6/F, Rosewood Hong Kong Victoria Dockside, 18 Salisbury Rd, Tsim Sha Tsui
The Legacy House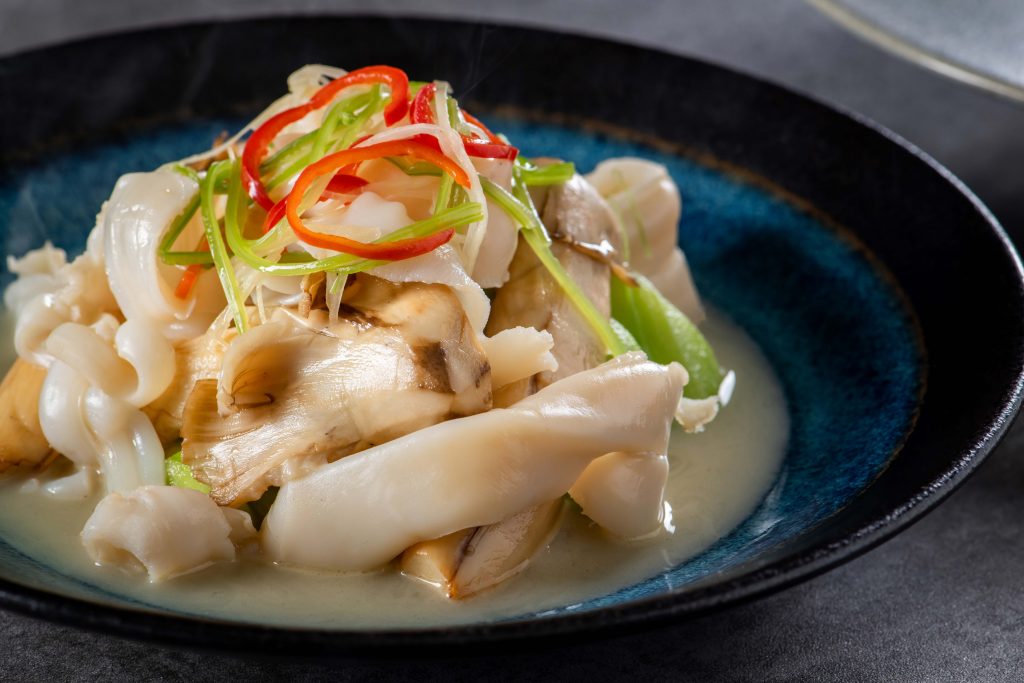 The Legacy House in Hong Kong pays homage to the bountiful harvest of wild mushrooms from China's Yunnan province with a new seasonal menu crafted by Chinese Executive Chef Li Chi-Wai. Available until September 30, this menu showcases a selection of exquisite dishes that feature freshly foraged mushrooms delivered weekly from Yunnan.
Yunnan province is renowned for its wild variety of edible mushroom species, including lichen, wood ear and porcini. Mushrooms are not only high in protein and low in fat but are also esteemed for their health benefits, medicinal properties and reputed aphrodisiac qualities. This limited-time Yunnan Mushroom Menu presents 10 new dishes that showcase the unique flavours and versatility of wild mushrooms.
Highlights include the Marinated Deflexula Mushroom, locally known as Dragon's Claw, which is fried and served in a sauce of aged black vinegar, minced garlic and chili. Another crowd favourite is the Hong Kong-style Pomelo Pith, braised in abalone sauce and accompanied by grilled chanterelle mushrooms and aromatic shrimp roe. Lastly, a standout dish is the Salt-Grilled Fresh Wild Mushroom Combination, a nutritious vegetarian delight featuring three varieties of Yunnan mushrooms, including swollen-stalked mushrooms, termite mushrooms and matsutake.
Where: 5/F Rosewood Hong Kong Victoria Dockside, 18 Salisbury Rd, Tsim Sha Tsui
Bayfare Social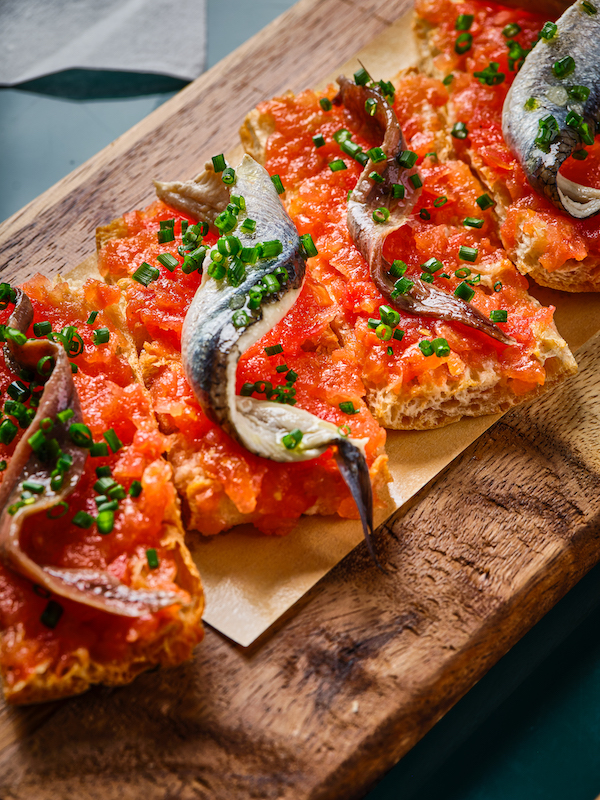 Bayfare Social, Rosewood Hong Kong's lively Spanish restaurant and bar, invites guests to indulge in a thrilling dining experience on their new-look terrace overlooking the Victoria Harbour. Led by Chef de Cuisine Jorge Vera Gutierrez, a native of Tenerife, the restaurant showcases innovative culinary creations that stay true to authentic Spanish traditions.
This August, Bayfare Social presents a refreshed à la carte menu for lunch and dinner, offering a journey through Spain's regional cuisines. New additions include hand-sliced Iberico Ham aged for 62 months, renowned for its soft yet intense acorn flavor and served simply with sourdough, olive oil and salt. A delectable tapas to anticipate include Callos a la Madrileña, a stew of beef tripe and tendons cooked in a sofrito sauce with chorizo and morcilla (black sausage), served with toasted bread. In addition, special Spanish recipes grace the menu, such as Bacalao con Samfaina, a salt cod stewed in Samfaina sauce – a Spanish ratatouille made with sautéed vegetables and tomato sauce.
On top of the new array of dishes, the new wine selections highlight the diversity of Spanish wines. The selection includes renowned red wines and white wines which represent the various and often overlooked wine regions of Spain.
Where: 5/F, Victoria Dockside, 18 Salisbury Road Rosewood
ĀN Soy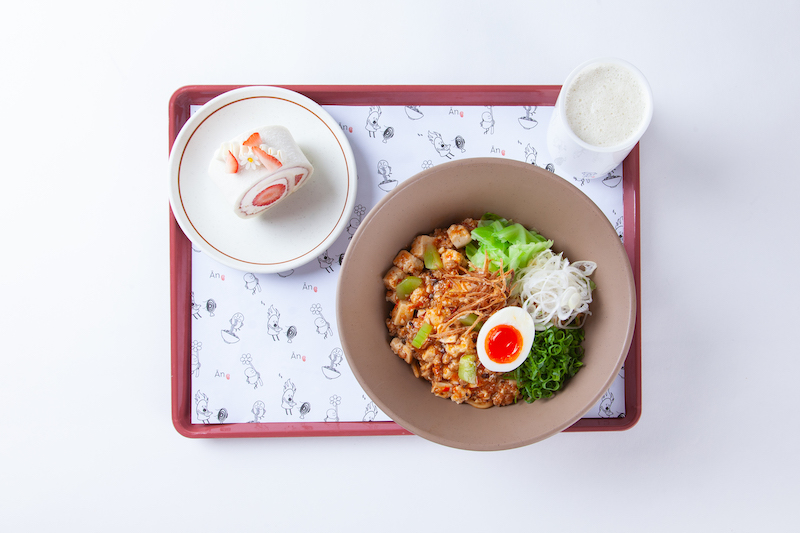 Ān Soy, the collection of gourmet and lifestyle soy products by renowned chef Vicky Lau, has landed at Jardine House's BaseHall 02. The exclusive menu continues to push the boundaries of soy milk with innovative and tantalising creations, like the mapo tofu mazesoba, where a spicy, sauce-infused tofu mixture prepared with doubanjiang (fermented broad bean chilli paste), garlic, ginger, Sichuan peppercorns and minced pork beautifully coats thick, wheat-based noodles; and sticky rice onigiri with pork belly, uniting the tenderness of five-spice braised pork belly with the zesty punch of pickled mustard greens.
Take your pick from an assortment of sweet treats like the fermented tofu cheesecake, crafted from French Brillat-Savarin cheese; red date honey financier, prepared from almond flour and sweetened with natural red date honey; nutty and smoky hojicha financier; and mango pomelo sago pudding, a refreshing reinvention of the classic Hong Kong dessert – all washed down with refreshing soy milk-based beverages, including soy milk in natural, black sesame and hazelnut flavour; and soy milk lattes in pure and matcha flavour – a brand new offering exclusive to BaseHall 02.
Where: LG/F, Jardine House, 1 Connaught Place, Central
The Aubrey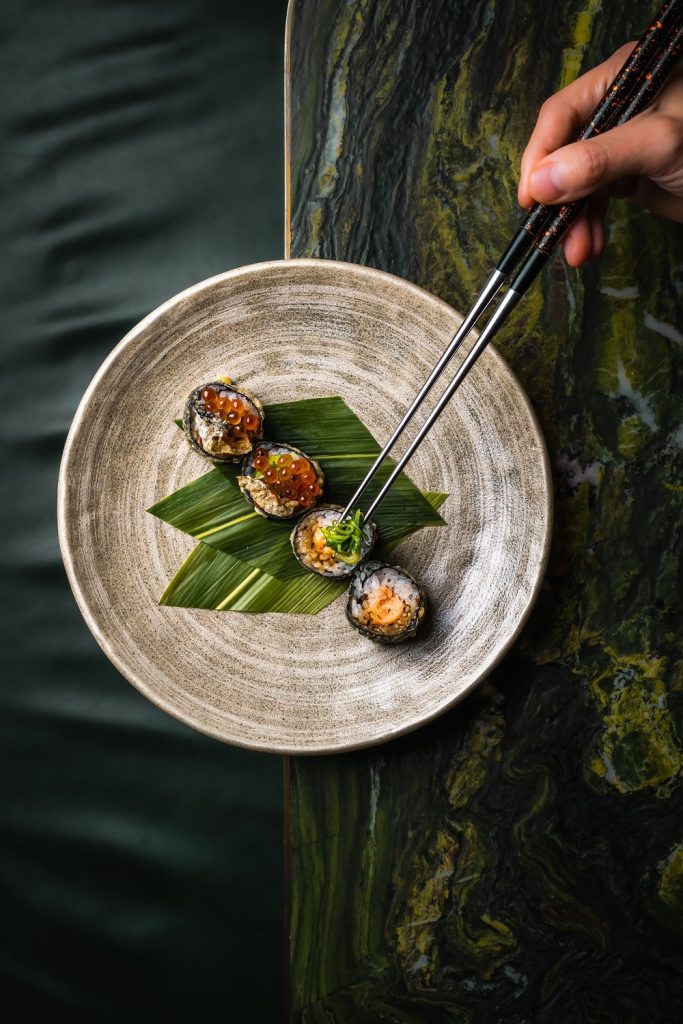 Mandarin Oriental's The Aubrey continues to elevate the Japanese izakaya dining to new heights with a new à la carte menu. Combining Japanese authenticity with modern creativity, highlights include a trio of new wagyu sandos, including wagyu striploin, tenderloin and the signature A4 Mizayaki adorned with The Aubrey caviar and gold leaf; innovative sashimi's and sushi's like yellowtail sashimi with a ponzu shiso and chilli dressing, and seared hamachi and prawn tempura maki roll; and an extended robata menu with options for vegetarians and meat lovers alike.
To complement is an award-winning drinks programme that evokes the whimsy of Japanese izakya in Ginza. Choose from expertly crafted libations such as "Torii", a number of vermouth rosso, campari, amontillado sherry and sweet potato shochu; "Mori", a smokey and sweet fusion of pear, honey, citrus, ancho, mezcal and awamori; the refresing "Koriyami", made with elderflower, citrus, honey, awamori and rice shochu; and "Rokku", a comforting blend of shiso, pineapple, citrus, bourbon and barley shochu.
Where: 25/F, 5 Connaught Road Central, Central
Amber Alumni Return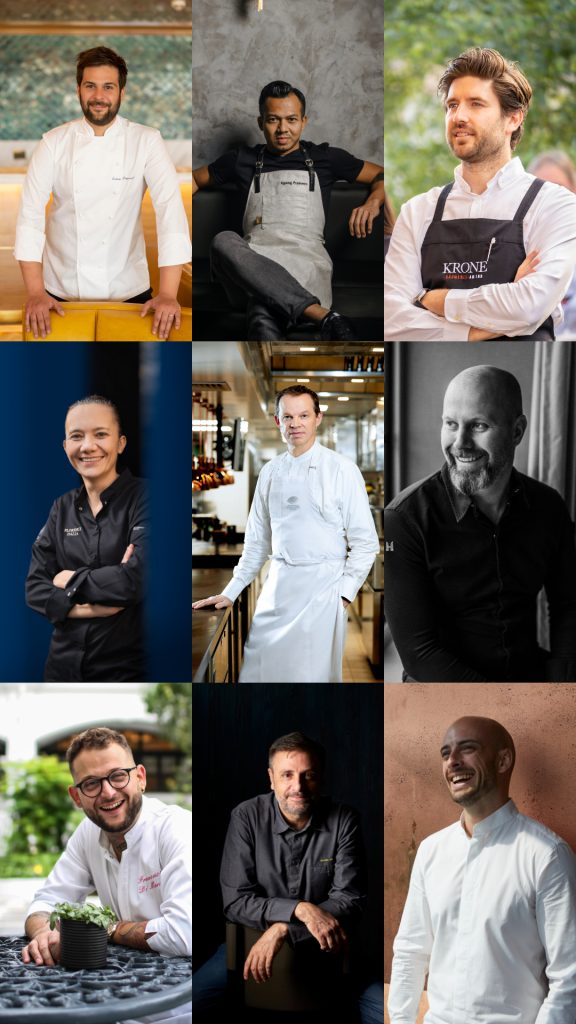 Renowned as the pioneer of Contemporary French fine-dining in Hong Kong, Chef Richard Ekkebus of Amber is set to orchestrate three extraordinary evenings that will tantalise the taste buds of epicureans across the city. Collaborating with a stellar lineup of 11 chefs and talents honed their craft at The Landmark Mandarin Oriental over the past 18 years, he aims to create a symphony of flavours that will inspire the next generation of gastronomic maestros. This star-studded event, from 18 to 20 September, will showcase a harmonious ensemble of dishes, each crafted by one of these culinary virtuosos.
Indulge in the exclusive Amber Alumni Return Dinner Menu, a 10-course masterpiece priced at HK$3,398+, accompanied by a complimentary champagne cocktail by Agung, a true palate symphony. Elevate your dining experience with a five-glass wine pairing, artfully curated by Dirk Chen, the Hotel's Director of Wine, priced at HK$1,998+. To kick off this momentous occasion, an interactive panel talk will take place at BaseHall 02 on 18 September, featuring esteemed speakers from Amber Alumni and educational institutes, sharing insights on professional career development and the inspiring journey of culinary alumni.
Where: 7/F, The Landmark Mandarin Oriental, 15 Queen's Road, Central
One Harbour Road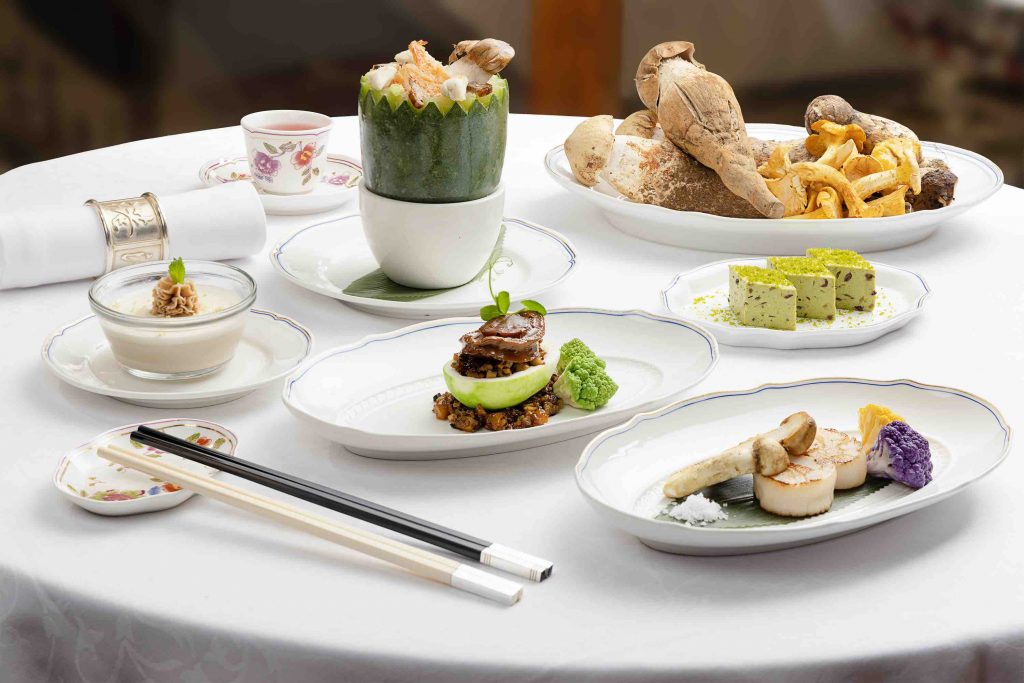 Discover the essence of summer at Grand Hyatt Hong Kong's One Harbour Road, where Executive Chinese Chef Chan Hon Cheong has curated a seasonal menu inspired by the rare wild mushrooms of Yunnan Province in China.
Highlights of this exclusive menu include a Double-boiled baby winter melon soup with seafood, roasted duck, and termite mushrooms. These prized mushrooms, known as the king of mushrooms, contribute a plump and flavourful meat, while the addition of roasted duck and seafood create a nutritious and refreshing combination that is perfect for relieving the summer heat. In addition, to complement your dining experience, One Harbour Road has partnered with a local wellness brand CheckCheckCin to present a welcome drink: Summer Bliss – Rose Elderflower Tea. Specially curated by Cinci Leung, the founder of CheckCheckCin and a registered Chinese medicine practitioner, the blend delivers cooling effects thanks to the elderflower and features hibiscus to detoxify and stimulate appetite, and delicious dried strawberries for a burst of flavour.
Where: 8th Floor, Grand Hyatt Hong Kong, 1 Harbour Road, Wan Chai
Man Ho Chinese Restaurant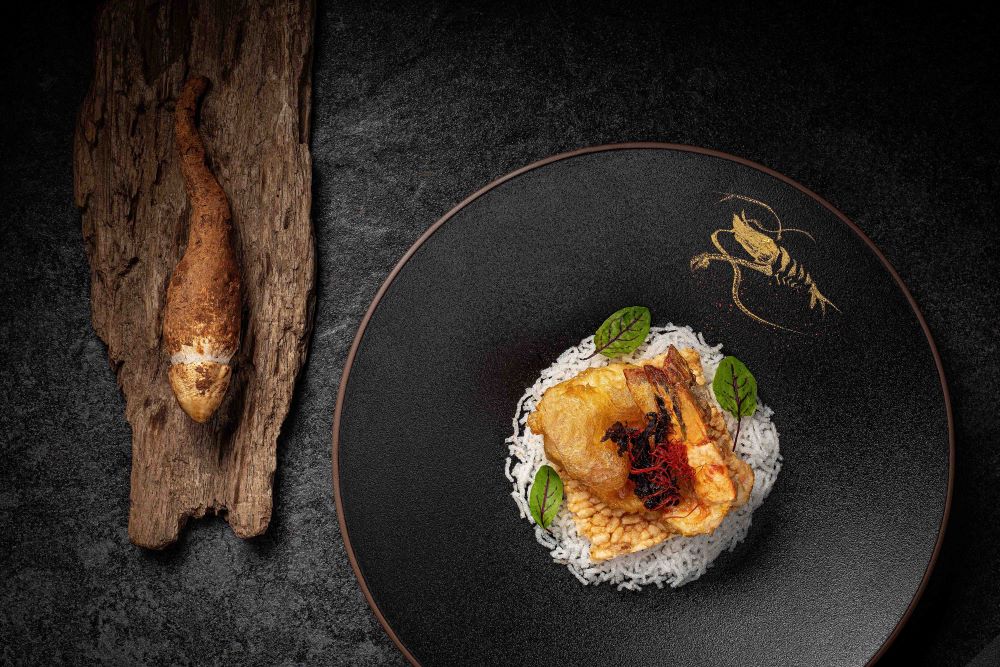 Embark on a sensational culinary journey as JW Marriott Hotel presents a remarkable four-hand menu, showcasing the extraordinary flavours and nutritional benefits of Yunnan mushrooms. Executive Chinese Chef Jayson Tang of Man Ho Chinese Restaurant and master Chef Chan Siu Kei collaborate to bring you an exquisite dining experience inspired by the prized ingredient from Yunnan.
Highlights include the Deep-Fried Sea Cucumber Pastry, with porcini mushrooms, sparassis crispa, chicken and sea cucumber; the Steamed Crab Meat and Yellow Fungus Dumpling, featuring Alaskan crab meat, mullet roe and yellow fungus; and the Braised Pork Belly and Winter Melon with Porcini Mushrooms, with layers of pork skin, winter melon, lean meat and porcini paste. The one-of-a-kind gastronomic experience is completed with an enticing dessert platter, featuring the Chilled coconut Milk with Porcini Mushrooms, Apple, and Caramel and the Baked Rose and Mashed Yunnan Ham Pastry, a harmonious blend of sweet and savoury flavours.
Where: 3/F, JW Marriott Hotel Hong Kong, Pacific Place, 88 Queensway, Admiralty
The Chinese Library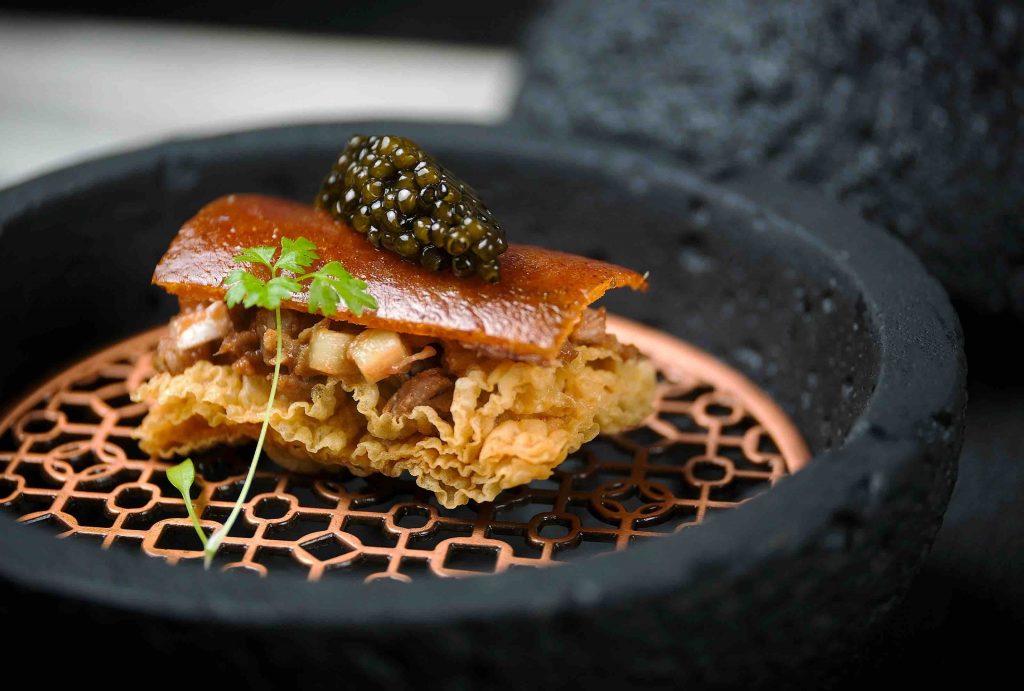 Immerse yourself in the historic ambience of Hong Kong's Tai Kwun as you indulge in the exquisite offerings of The Chinese Library. Chef Junno Li has crafted a remarkable menu, Jade Harvest, showcasing the bountiful ingredients from the seasonal gourd family, including winter melon, cucumber, zucchini, luffa, Chinese okra, chayote and watermelon. Using these versatile vegetables, Li presents a collection of refreshingly light dishes – like Jade Crystal (chilled winter melon spheres), Crispy Roast Peking Duck with Cucumber & Caviar, and Braised Crab and Zucchini in Shrimp & Sea Urchin – that pay homage to the vibrant flavours of Hong Kong's favourite Chinese cuisine.
Available until October 15th, the menu can be enjoyed as a selection of dishes or as a 10-dish tasting menu at HK$988+10% per person.
Where: Block 01, Tai Kwun, Police Headquarters, 10 Hollywood Rd, Central
Luma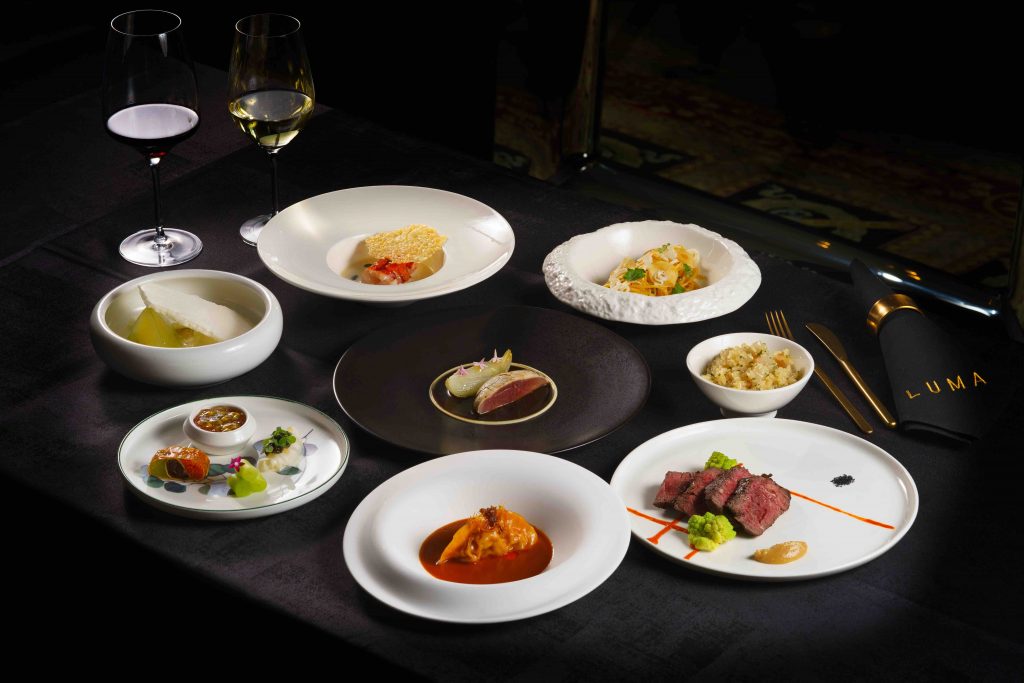 LUMA, a visionary gastronomic venture by LUBUDS Group and Mastercard, presents a limited edition tasting menu that pushes culinary boundaries by seamlessly blending flavors and techniques from Italian, Chinese, Japanese, and Thai culinary traditions, resulting in a harmonious fusion of global cuisines. Crafted in collaboration with acclaimed two-Michelin-starred chef Bjoern Alexander Panek, the menu showcases culinary innovation and a stylised interpretations of cross-continental fare, offering guests the opportunity to indulge in a thoughtful blend of transnational flavours. Combined with signature offerings from LUMA and The Queen, a neighbouring fine-dining Chinese restaurant, this culinary journey at LUMA engages all the senses with refined elegance, interactive theatre and artfully plated dishes within the captivating ambiance of FWD HOUSE 1881.
Where: G/F, FWD House 1881 Main Building, 2A Canton Road, Tsim Sha Tsui
Shake Shack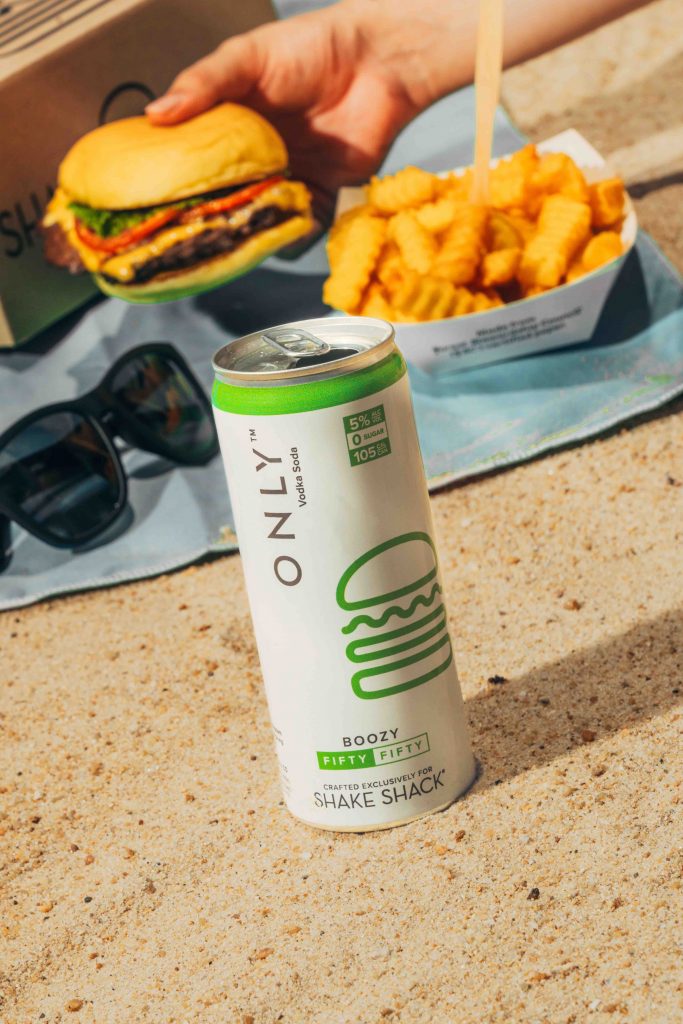 Shake Shack, the renowned burger joint from New York, is kicking off its fifth anniversary celebrations in Hong Kong with an exciting collaboration with ONLY Beverages. Together, they have launched a limited-edition Boozy Fifty/Fifty canned beverage that will be exclusively available on Shake Shack's mobile ordering platform from now until 31 August. During this period, guests who purchase four cans of this unique blend will receive exclusive swag. Those ordering the Boozy Fifty/Fifty x BBQ ShackMeister Set on Deliveroo will also receive exclusive swag, as well as a limited-edition mini fridge to keep your drinks perfectly chilled just the way you need it. Beginning on 1 September, the Boozy Fifty/Fifty will be launched citywide at all Shacks.
Where: Here until 31 August
LOCKDOWN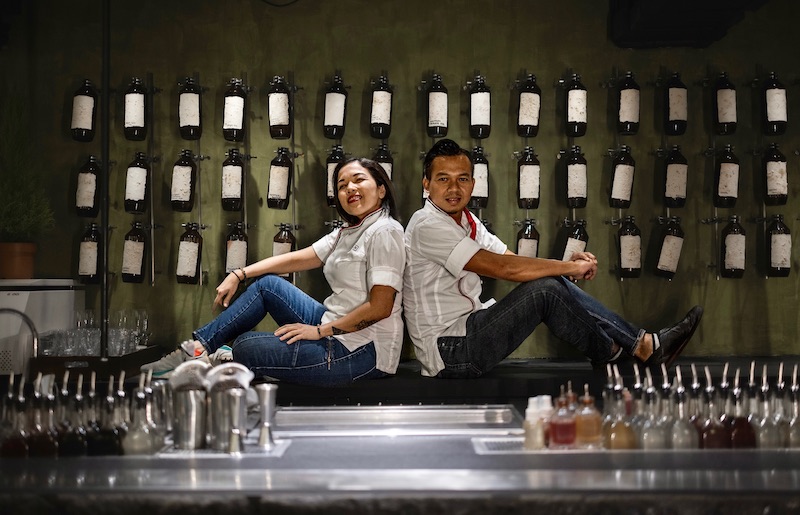 With over 50 years of collective experience in the hospitality industry, the renowned bar veterans Agung Prabowo and Laura Prabowo present their new venture, LOCKDOWN. The highly anticipated bar sets out to redefine Hong Kong's cocktail culture, drawing inspiration from the period of lockdown during the recent pandemic. LOCKDOWN skillfully blends the artistry of classic cocktails with latest trends in the mixology scene, applying new technologies such as the masticator machine, liquid nitrogen, rotary evaporator and paco jet. Nestled within an intimate space accommodating a maximum of 30 guests, this cocktail haven harmoniously fuses the aesthetics of the Prohibition era with modern Asian influences, boasting the world's first rotating bar station.
Indulge in the meticulously crafted cocktail menu, featuring 25 exquisite cocktails categorised into Experimental, Vintage and Remastered Classics. Each handcrafted cocktail is priced at an enticing HK$100, inviting guests to explore a world of flavour and innovation. From bold and daring concoctions to refined vintage-inspired sips, LOCKDOWN offers a diverse range of options to cater to every discerning palate. In addition to the captivating array of cocktails, LOCKDOWN presents a thoughtfully designed food menu that promises to delight and satiate.
Where: G/F 27 Hollywood Road, Central
Waterfall Bar at Grand Hyatt Hong Kong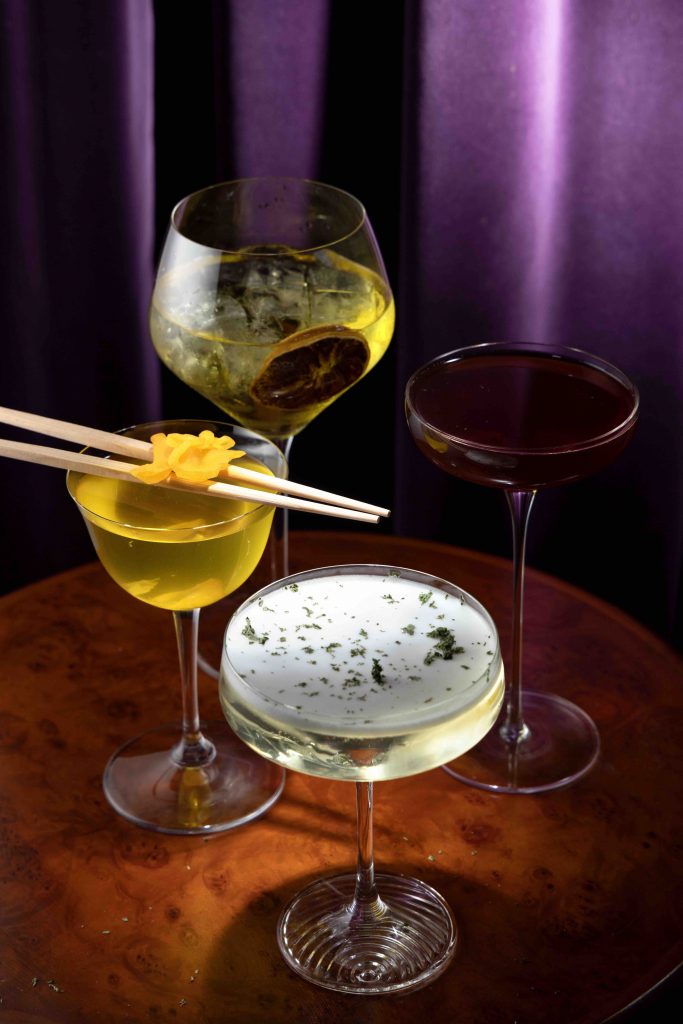 Transport yourself to a summer getaway at the Grand Hyatt's enchanting waterfall bar, where the spirit of France awaits to tantalise your senses. Head Mixologist Drew Chigorimbo introduces the French guinguette concept to the poolside oasis, creating a haven for relaxation and indulgence. Experience the authentic charm of a guinguette, an 18th-century riverside tavern, as the Waterfall bar transforms into a true French retreat until 3rd November. Savour handcrafted French cocktails and delectable bar bites that capture the essence of this beloved tradition.
Sip on the exotic Martinique Side Car, which blends together rich Martinique rhum, ginger-infused cognac liqueur, Cointreau and lemon for a tropical escape. Refresh your palate with the invigorating Sauternes Spritz, harmonising Sauternes wine, Suze gentian liqueur and sparkling bubbles for a poolside delight. And lastly, indulge in the L'espresso Martini, a playful twist on the classic, featuring cognac and homemade coffee liqueur for a refined, caffeine-infused evening. Guests can enjoy the exclusive happy hour offer of HK$80 per cocktail (original price: HK$125) daily from 4-7 PM, with all-day availability on Fridays.
Where: 11th Floor, Grand Hyatt Hong Kong, 1 Harbour Rd, Wan Chai
Minuty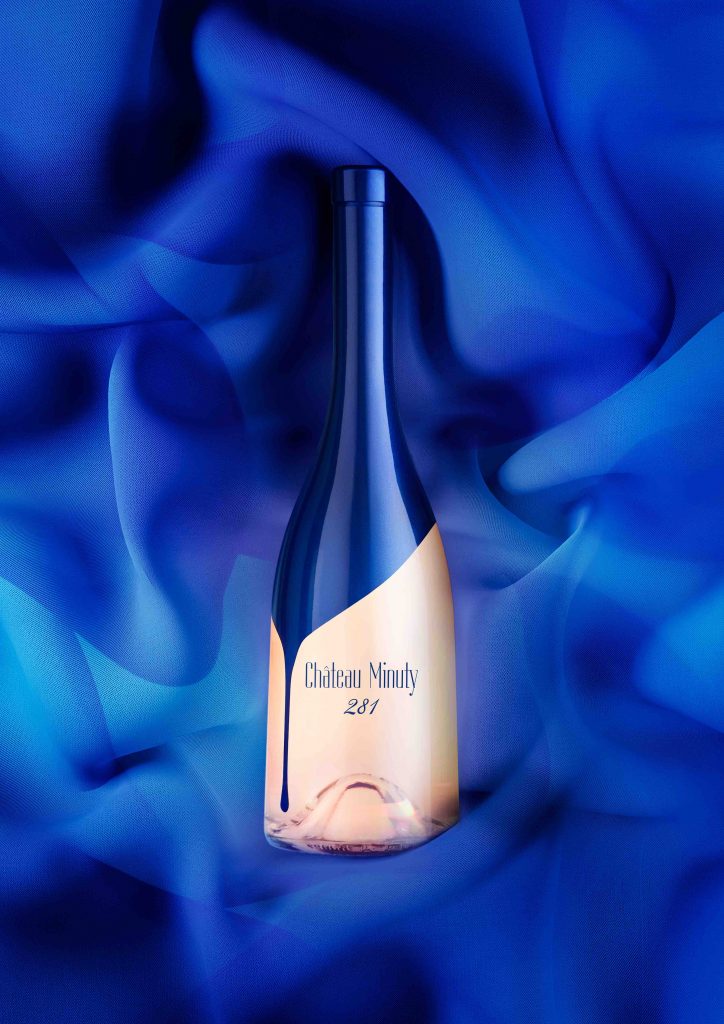 The estate wine brand Château Minuty unveils its remarkable 2022 Vintage Wines, a testament to their commitment to excellence and the art of winemaking. Harvested entirely by hand, these wines embody the estate's fresh and aromatic character. The vineyards are located on the hillsides of the villages of Gassin and Ramatuelle, overlooking the Gulf of Saint-Tropez. The temperate maritime climate helps to produce delicate wines marked by the sea air. Each bottle of Minuty invites you to relish in the simple pleasures of quality time, evoking the joy of summer fragrances and a carefree holiday spirit.
The 2022 harvest yielded exceptional wines that are light, crisp, and fresh. The Minuty Prestige line features the Minuty M, with an intensely aromatic nose and bright, refreshing taste, and the Prestige Rosé, bursting with flavor and character. The estate's signature range includes the elegant and delicate Château Minuty Rose Et Or, known for its crystalline quality and tropical fruit notes, and the light and refined Château Minuty 281, offering a complex bouquet of citrus and floral nuances.
Johnnie Walker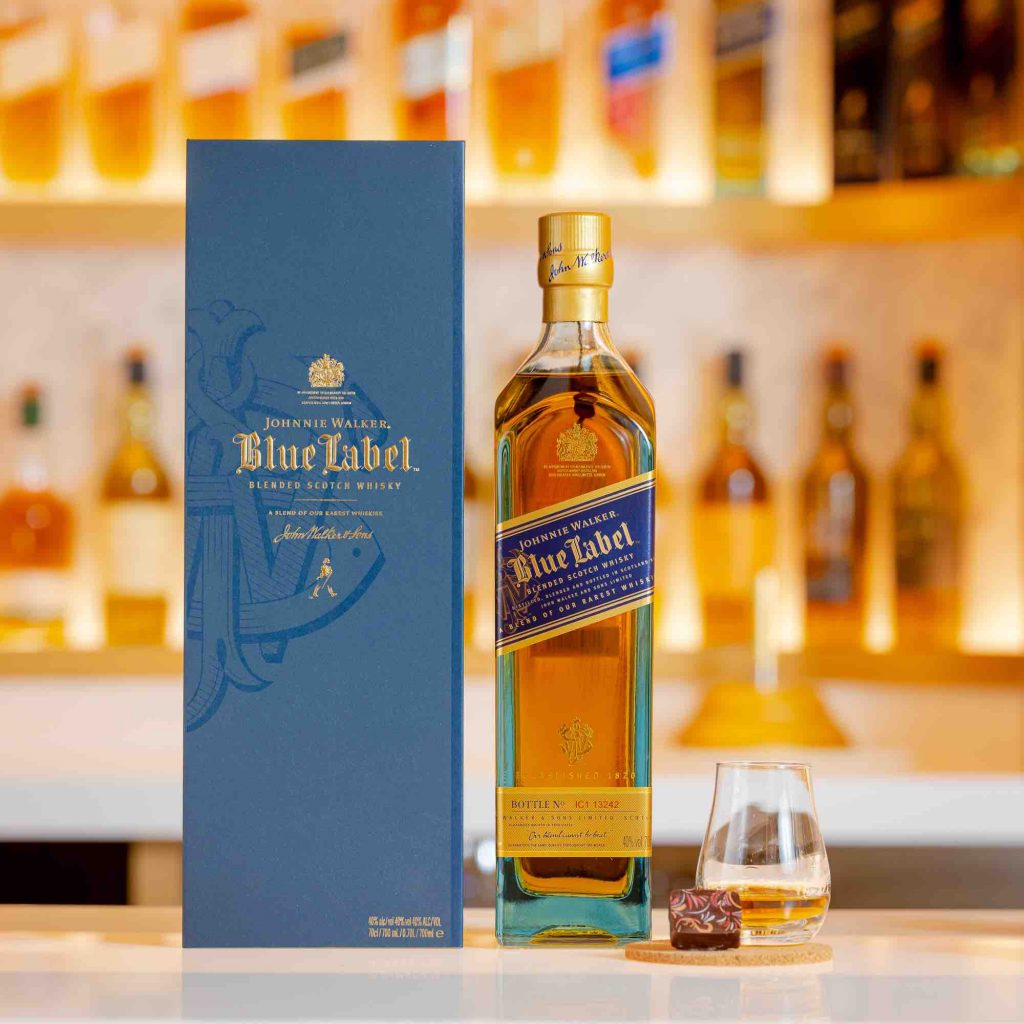 In honor of the Mid-Autumn Festival, Johnnie Walker, the world's foremost Scotch Whisky brand, unveils its exquisite Limited-Edition Whisky Glass Gift Set. This exclusive ensemble comprises a distinguished bottle of Johnnie Walker Blue Label and a pair of opulent crystal whisky glasses – making it an impeccable choice for moonlit toasts or a cherished festival offering. The gift box showcases a remarkable blue hue, radiating elegance and sophistication, while the wave-like lines at the bottom pay homage to the distinctive aromas of Johnnie Walker – including vanilla, honey, pepper, and lingering smokiness. In the heart of the gift box, a mesmerizing circular pattern serves as a symbol of the radiant full moon, embodying the festival spirit of family reunion. Starting in mid-August, the Johnnie Walker Blue Label Limited Edition Whisky Glass Gift Set will be available across all leading retailers in Hong Kong.
See also: #legendeats: Mooncakes for Mid-Autumn Festival 2023