#legendeats: 13 new eats to check out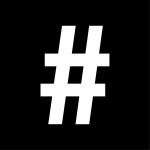 By: Stephenie Gee
October 5, 2023
The latest eats in town, including anniversary celebrations, seasonal menus and star-studded collaborations
Mandarin Oriental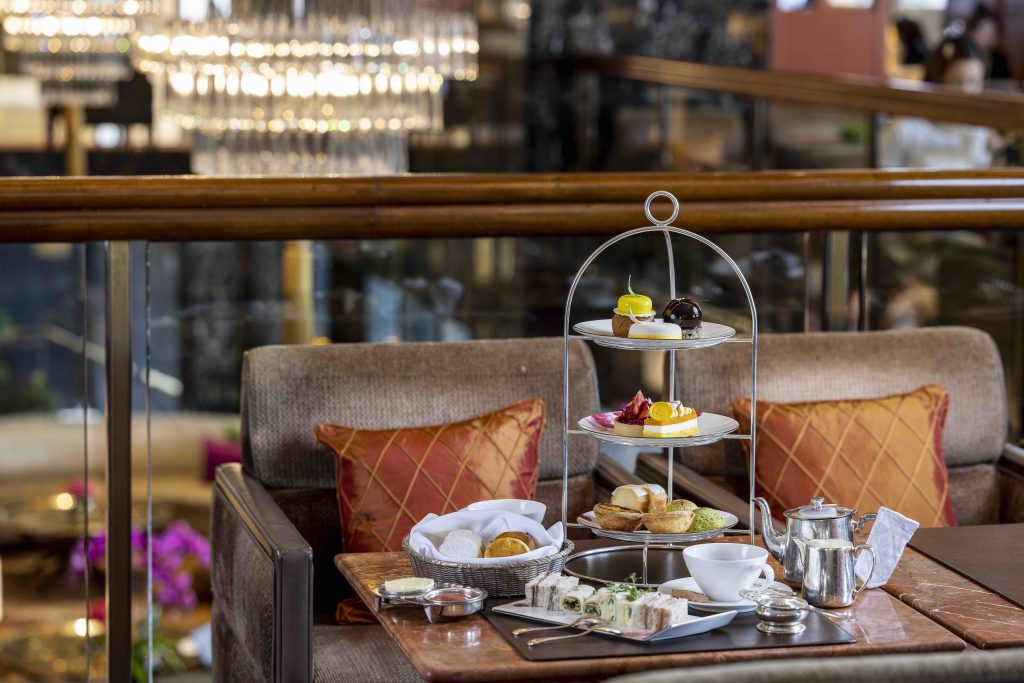 60th anniversary celebrations are underway at the Mandarin Oriental.
Fondly referred to as "Hong Kong's sitting room", Clipper Lounge will be introducing a special 60th anniversary afternoon tea, featuring classic British desserts like the signature 1963 Mandarin cheesecake, black forest cake and lemon meringue tart, as well as finger sandwiches such as roasted prime rib of beef with horseradish cream. Of course, no afternoon tea is complete without scones so don't forget to make room for the plain and raison scones served with Mandarin's much-loved rose petal jam and clotted cream.
Downstairs at Captain's Bar, which has kept Hong Kong entertained for 60 years as a favourite after work hangout, the newly introduced Captain's Hour (on Sunday to Wednesday between 8-10pm) will offer a 50 percent discount on a second silver tanker draught beer. Head over on Saturdays, Sundays and Tuesdays for live entertainment courtesy of Barbados talented jazz vocalist Queen Andreen.
A specially curated eight-course menu featuring Chinese classics with a flair will be offered at one-Michelin-starred Man Wah from October 3 to 31. Highlights include the double-boiled sea conch soup, bamboo pith red date and cordyceps, sauteed lobster in superior fish broth, and braised chicken in casserole with abalone and sun-dried shrimps. And for two days only on October 28 and 29, Man Wah will be welcoming chef Fei from two-Michelin Jiang by Chef Fei from Mandarin Oriental, Guangzhou, for a four-hand lunch and dinner menu.
Classics and much-loved recipes take over the 60th anniversary menu at Mandarin Grill + Bar. Esteemed diners can sample the lobster bisque and beef tartare, as well as the classic French Oeufs en Meurette, poached eggs in red wine sauce. There's also pithiver with duck breasts, before finishing on a sweet note with the 1963 Mandarin cheesecake. Toast to the occasion with our expert wine pairing carefully selected by our sommeliers at HK$1,188 per person for four glasses.
Where: 5 Connaught Road, Central
Tasting Mastery Season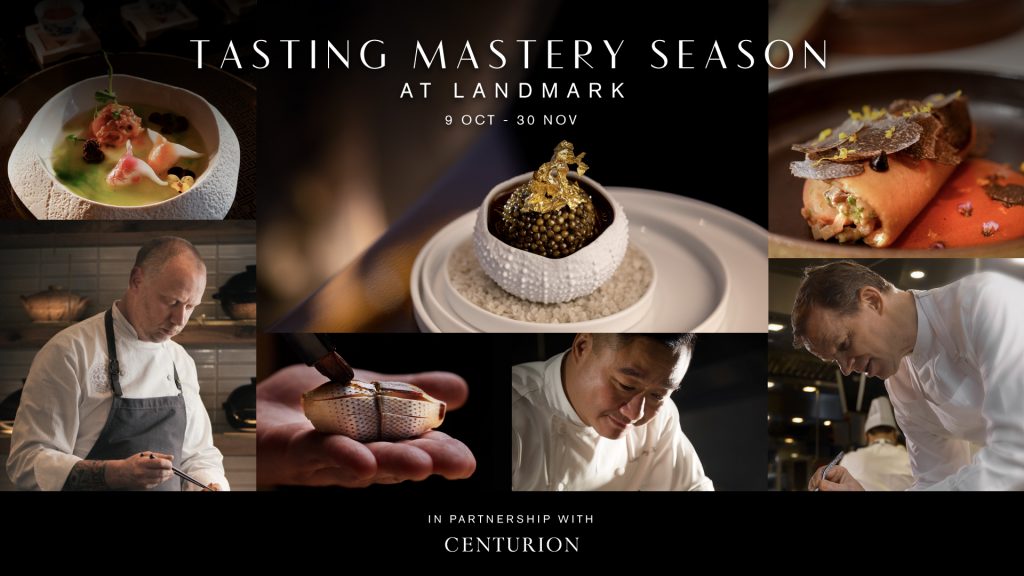 Presented by Landmark in partnership with Centurion from American Express, Tasting Mastery Season is a two-month-long celebration from 9 October to 30 November that brings together coveted collaborations between acclaimed restaurants at Landmark and renowned international chefs. It headlines with Gourmet Gala, a line-up of three limited dinner collaborations.
Landmark Mandarin Oriental's Amber will be coming together with California's three- and green-star recipient SingleThreadFarms to reinterpret sophisticated sustainable fine-dining. Taking place for three nights only on October 9 to 11, the 12-course degustation menu crafted by chefs Richard Ekkebus and Kyle Connaughton will bring a sustainable spirit to the table, transforming fresh, local produce into refined culinary expressions that transcend cultural boundaries.
Next up, chef Wong Wing-Keung of Mandarin Oriental's one-Michelin-star Man Wah and chef Fei of Mandarin Oriental Guangzhou's two-Michelin-star Jiang by Chef Fei will showcase the best of Cantonese cuisine where seasonality and quality ingredients reign supreme on 28 October.
Lastly, on 30 October, fourth-generation brothers-and-chef duo César and Léo Troisgros of Troigros Restaurant – world-renowned for retaining its three Michelin stars for 55 years – will be joining hands with executive chef Nicolas Boutin of Ami for a night of gourmet indulgence.
Where: Amber – 7/F, The Landmark Mandarin Oriental, 15 Queen's Road Central, Central; Man Wah – 25/F, Mandarin Oriental Hong Kong, 5 Connaught Road Central; Ami – Shop 302, 3/F, Alexandra House, 16-20 Chater Road, Central
The Legacy House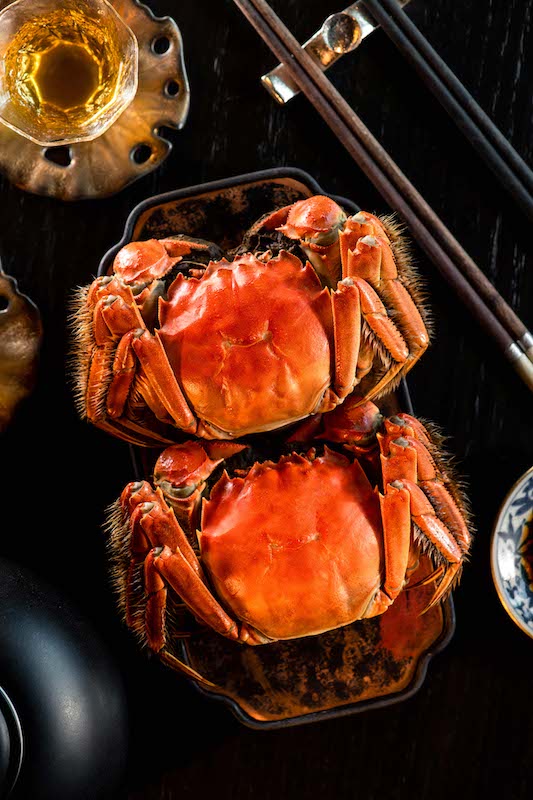 Starting from mid-October, The Legacy House will be dishing up a comforting array of hairy crab offerings, from ginger and herb broth-steamed hair crab and clay pot braised rice with fish maw and hairy crab cream, to steamed Shanghainese pork dumplings and wok-fried lobster with crispy rice cracker and hairy crab cream. Elevate it all with either the Guyuelongshan, Long Wen 15-Year (HK$158 for a glass and HK$1,580 perbottle), or Guyuelongshan, Diao Yu Tai 20 year (HK$3,280 per bottle to share).
Where: 5/F, Rosewood Hong Kong, 18 Salisbury Road, Tsim Sha Tsui
The Merchants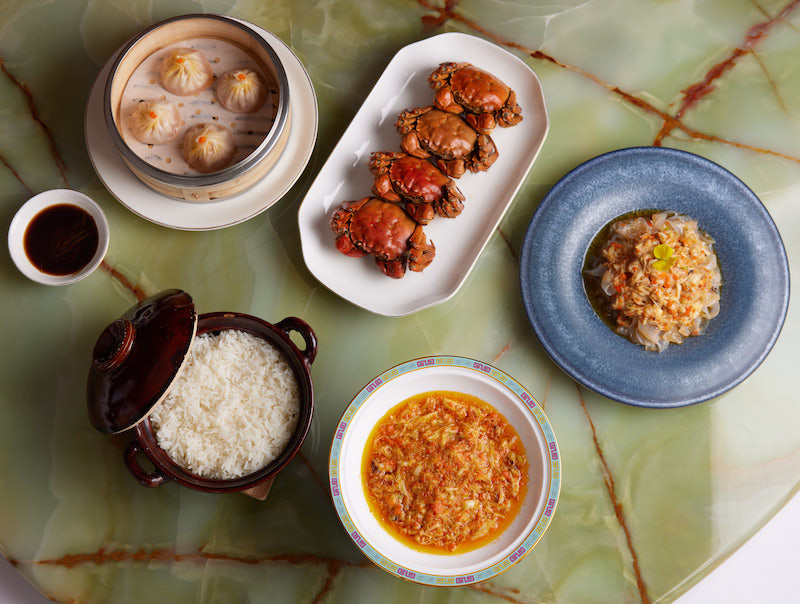 The Merchants at Forty-Five has dreamed up two special menus for hairy crab connoisseurs – available between 23 October to 27 December. Diners can choose between the "Grand Hairy Crab Feast" tasting menu or the "Chef's Hairy Crab Roe A la Carte Specials" menu, with the former showcasing the exquisite flavours of Taihu freshwater hairy crabs through a harmonious blend of traditional techniques and modern culinary innovation. The latter, which features a total of 14 dishes and 3 soups in selection, highlights the rich roe of the crabs with must-try's including the stir-fried crab roe with sesame bread pocket, braised hairy crab roe with fish maw, stir-fried hairy crab roe with clay pot rice, and more.
Where: Forty-Five, 43-45/F, Gloucester Tower, The Landmark, 15 Queen's Road Central, Central
Ho Lee Fook x Man Ho Chinese Restaurant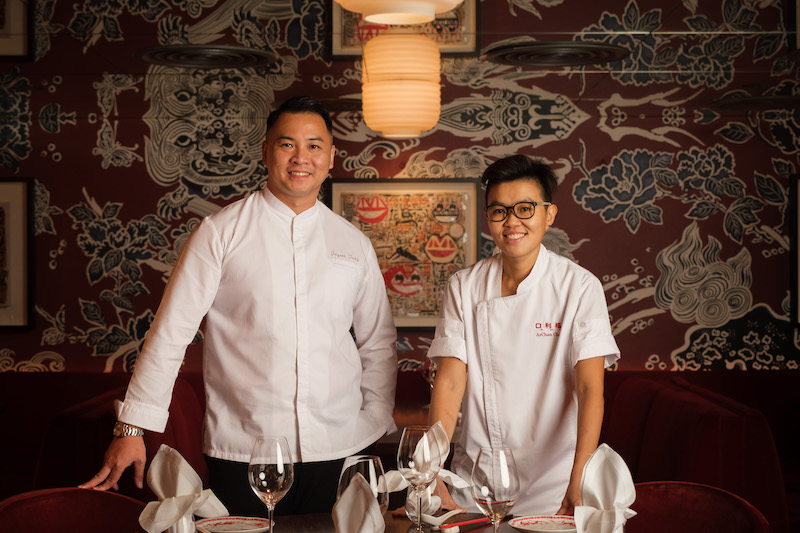 Experience the best of Cantonese cuisine with "A Duology of Cantonese Traditions". Bringing together chefs ArChan Chan of Ho Lee Fook and Jayson Tang of JW Marriot's Man Ho Chinese Restaurant, the two-part culinary event will be a showcase of two's unique talents as they present a meticulously crafted collaborative menu of traditional Cantonese flavours with a modern twist.
On October 11 at Man Ho Chinese Restaurant, look forward to dishes like steamed egg with crab claw and crab roe, wok-fried razor clams with basil and preserved vegetables, and crispy skin masterstock pigeon. And on October 18 at Ho Lee Fook, steamed dumpling with sour vegetable broth, wok-fried lobster with black bean and fried dace, and suckling pig with glutinous rice.
Where: Man Ho Chinese Restaurant – 3/F, JW Marriott Hotel Hong Kong, Pacific Place, 88 Queensway, Admiralty; Ho Lee Fook – G/F, 1-5 Elgin Street, SoHo, Central
Chaat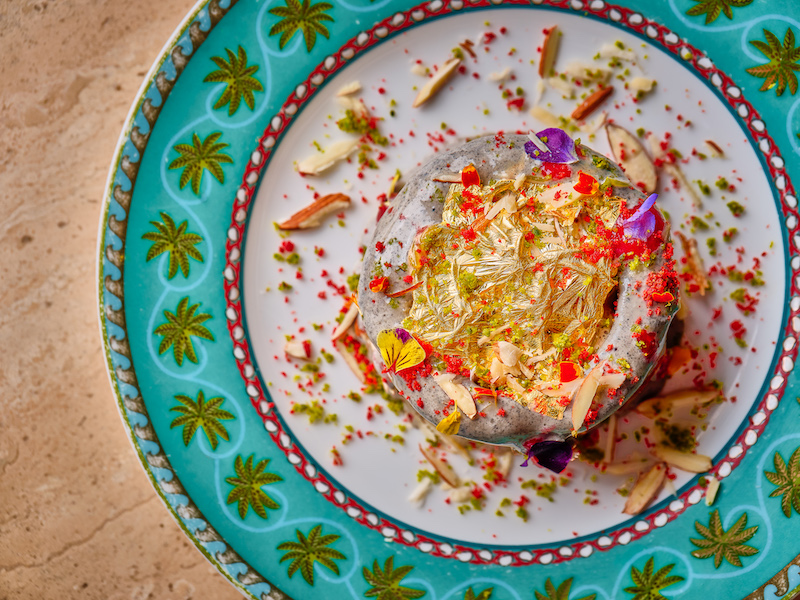 On the occasion of Diwali, one-Michelin-starred Chaat is unveiling an eight-course menu created by chefs Gaurav Kuthari and Dhiraj Kumar. In keeping with the exuberance of India's most colourful and festive holiday of the year, this offering – available only on November 12 for dinner only – will be an extensive one, headlined by dishes like palak patte ki chaat, an appetising northern Indian snack of batter-fried spinach, pomegranate and yoghurt; lehsuni salmon tikka, a flavourful northern Indian dish elevated with kashmiri chilli, tumeric, mustard oil and garlic; and tandoori quail, a twist on the traditional tandoori chicken.
Where: 5/F, Rosewood Hong Kong, 18 Salisbury Road, Tsim Sha Tsui
Rosewood Hong Kong x Eleven Madison Park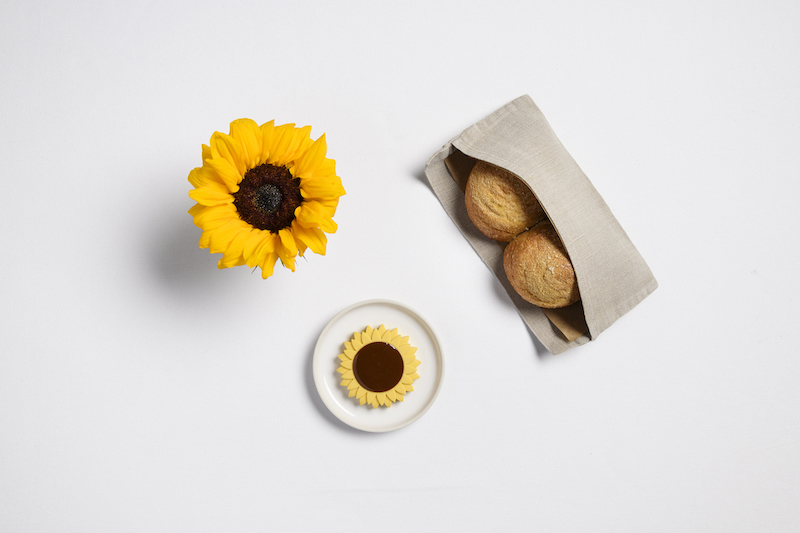 Rosewood Hong Kong and New York's three-Michelin-starred Eleven Madison Park is coming together to showcase the best of plant-based dining. With sustainability at core of this collaboration, the eight-course plant-based tasting menu will take inspiration from Eleven Madison Park's signatures offerings and celebrate the finest hand-picked produced from local organic farms. The exclusive dining experience is slated to take place from November 14 to 18 at Rosewood's Mediterranean-pescatarian restaurant Asaya Kitchen.
Where: 6/F, Rosewood Hong Kong, 18 Salisbury Road, Tsim Sha Tsui
Racines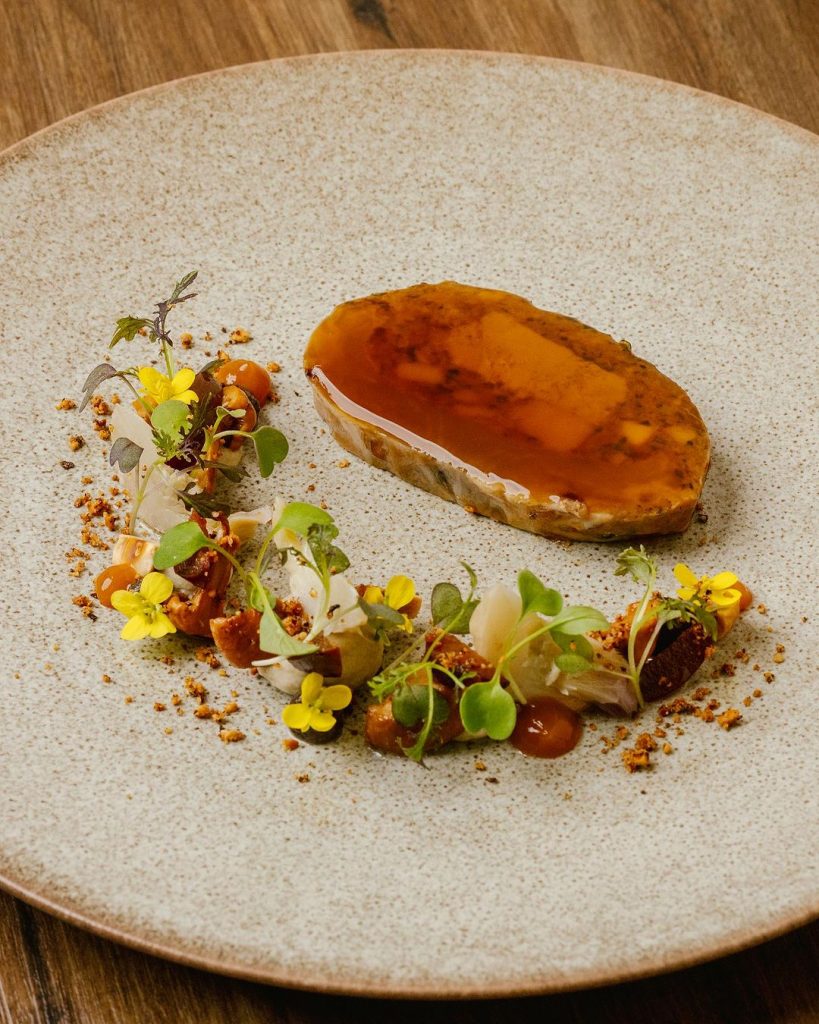 Racines, the French neo-bistro by chefs and co-owners Romain Dupeyre and Adrien Castillois, welcomes the arrival of fall with a new hearty menu. Featuring the season's best produce, the carefully curated menu offers diners a glimpse into their "racines" (French for "roots") with reimagined cherished childhood recipes that evoke the enchantment of the autumnal season like Tarbouriech oyster with a savoury ragu of green peas, pork jelly, smoked pork knuckle, tarragon and cream of horseradish; Mediterranean red mullet in an herbaceous escabeché marinade of carrots, red onions, garlic, saffron, orange confit, and espelette chilli; and roasted Brittany pigeon with stuffed baby eggplant.
Where: 22 Upper Station Street, Sheung Wan
1111 Ones Restaurant & Lounge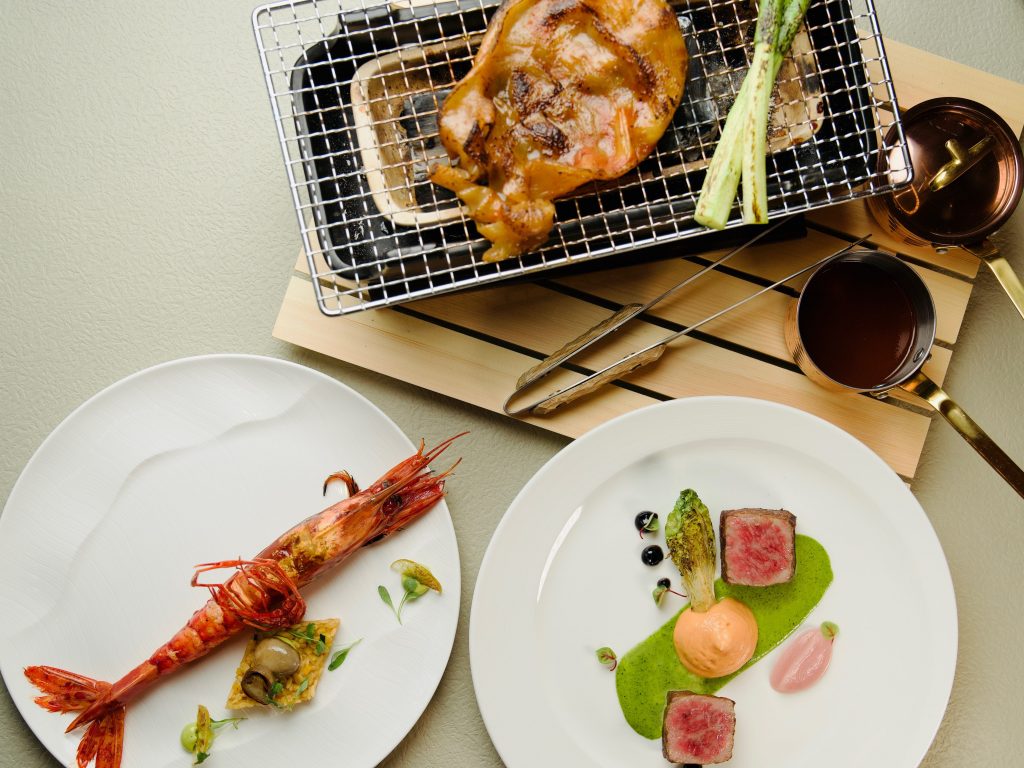 Led by Chris Chan, 1111 Ones Restaurant & Lounge's two new dinner tasting menus encapsulates flavours from around the world and reflect the chef's culinary philosophy of delivering a good time to each and every guest. Guests can embark on The Outing, with dishes like thinly sliced Japanese hamachi carpaccio paired with scallop tartare, refreshing yuzu jelly and yuzu ponzu gel; and fragrant truffle with butter-seared cauliflower; or travel further afield with The Expedition, which offers a more extensive journey with oscietre caviar-topped guanciale custard, applewood-smoked and seared kinmedai, Japanese binchotan-seared fish maw with French lobster soup, and more.
Where: 11/F, 18 On Lan Street, Central
Ming Court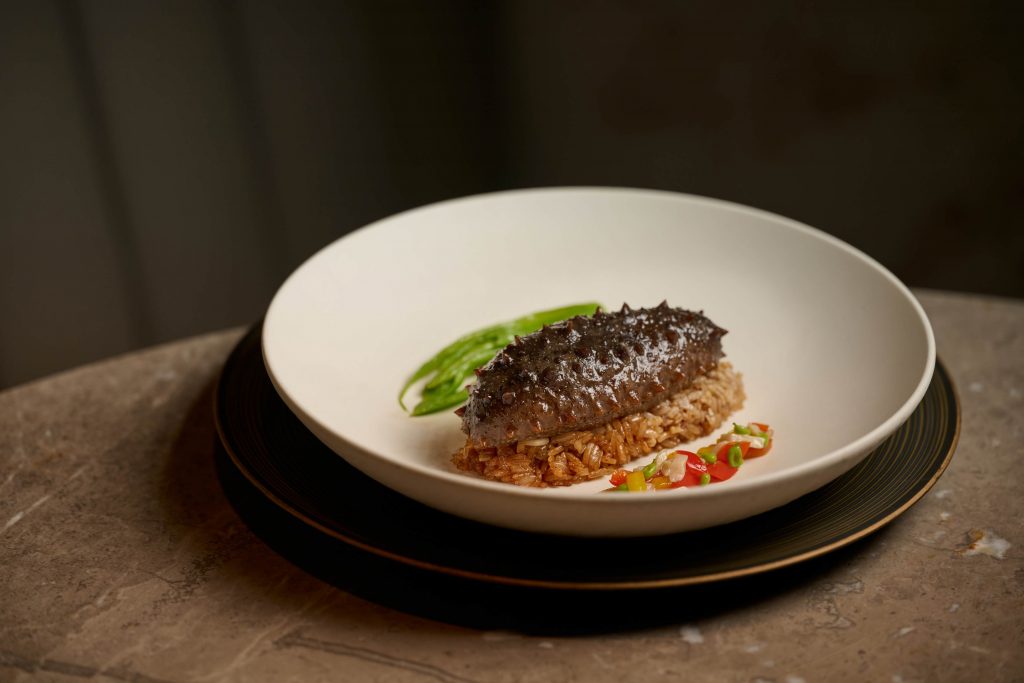 Treat your palate and belly to a gastronomical experience with Ming Court, Wanchai's new immersive "Chef's Table Tasting Feast", set within the restaurant's private dining room located adjacent to the kitchen, providing a front-row seat to the culinary action. The six-course menu curated by the esteemed culinary director chef Tsang Chiu King and executive sous chef Do Yiu Fung includes everything from classic Cantonese specialties to personal creations like the double-boiled partridge soup with dendrobium flower and sea whelk in whole coconut; deep-fried crispy fish maw with caviar in conpoy sauce; braised kanto sea cucumber with rice crisps and sweet beans in abalone sauce; and more.
Where: 2/F, Great Eagle Centre, 23 Harbour Road, Wan Chai
The Baker & The Bottleman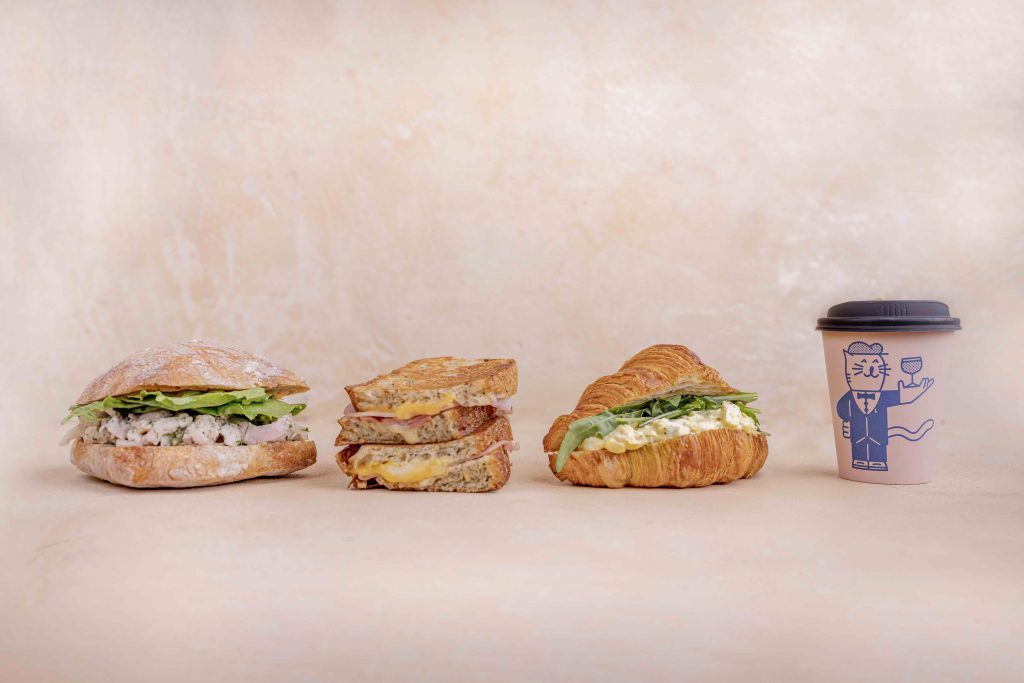 Wanchai's favourite bakery, The Baker & The Bottleman, has come to Central's Landmark for a six-month pop-up offering specially curated meal sets. Available from 8 to 11am is The Breakfast Pastry Set (includes a regular-sized coffee and a choice of delectable pastry like cranberry and dark chocolate scone or monkey bread or pork and jar choy croissant) and The Breakfast Yoghurt Pot Set (includes a regular-sized coffee and a pot of mixed berries yoghurt). Come lunch, trade the sweets for savoury items – like greek salad, egg salad croissant, chicken salad ciabatta, and ham and cheese toastie – with either the Sandwich or Salad Set.
Where: Shop 239, 2/F, Landmark, Central
The Lounge at The Peninsula Hong Kong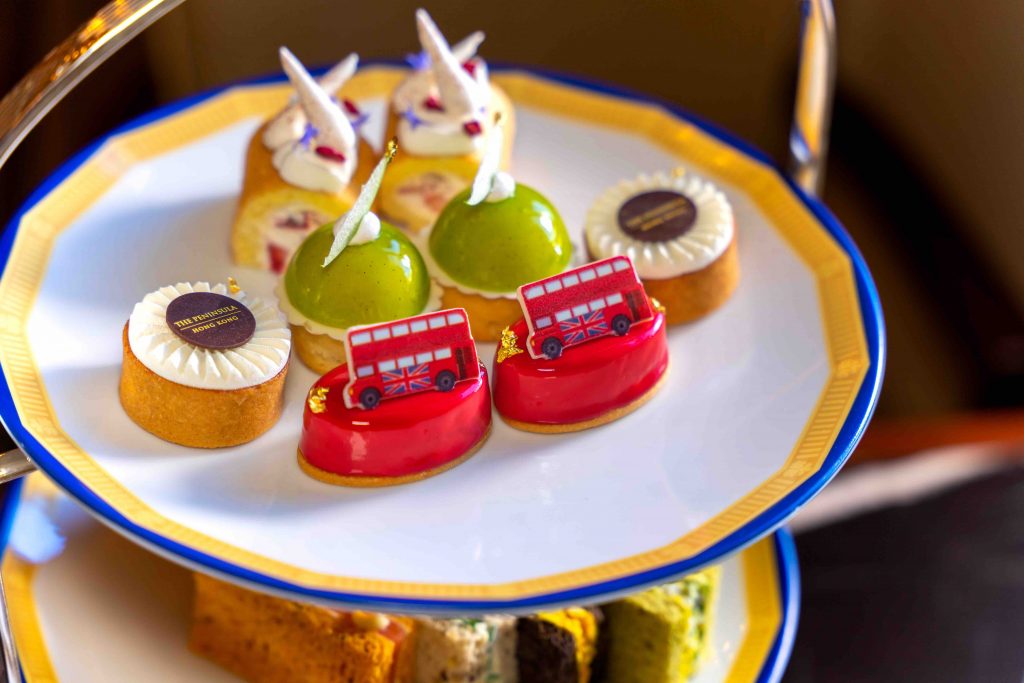 To spotlight the debut of The Peninsula London, The Peninsula Hong Kong is offering a sampling of "All Things British". At the hotel's signature Lobby restaurant, guests can savour a full English breakfast, kedgeree and other British specialties like fish and chips with minted green pea purée, malt vinegar and tartar sauce; coronation chicken salad with granny smith apples; and sherry trifle with berry compote and sherry-soaked sponge. And of course, it wouldn't be a British celebration without afternoon tea. Executive pastry chef Florian Couteau and chef de cuisine of The Lobby Anton Ho have created the most delectable dining experience, including everything from classic cucumber sandwich and black pudding croquette to eton mess roulade with strawberries and more.
Where: The Peninsula Hong Kong, Salisbury Road, Tsim Sha Tsui
The Lounge & Bar at The Ritz-Carlton, Hong Kong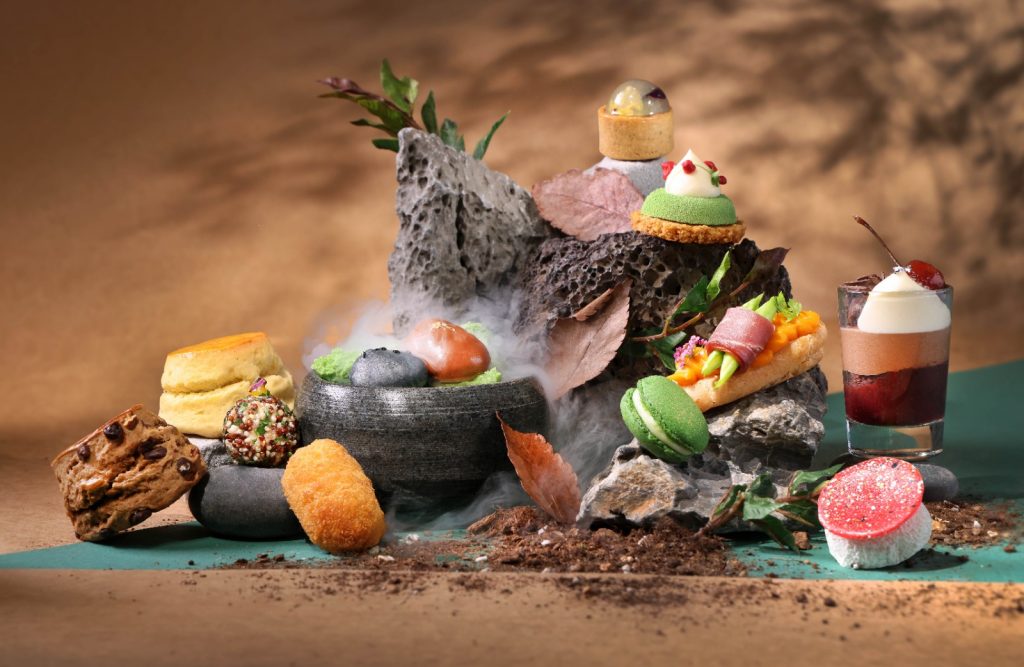 Immerse yourself in the ambience of early autumn at The Lounge & Bar with the new "Woodland Whispers Afternoon Tea". In this autumn woodland-themed spectacle, be prepared for delicious treats that reflect the lush greens and golden hues of the forest, such as parma ham wrapped asparagus on pumpkin cream éclair, and ocean prawn and honey lime bonbon tartlet on the savoury side; and black sesame and chestnut "stones", and white truffle macaron on the sweet side.
Where: 102/F, The Ritz-Carlton Hong Kong, International Commerce Centre, 1 Austin Road West, Tsim Sha Tsui
See also: #legendeats: Mooncakes for Mid-Autumn Festival 2023