#legendeats: 13 F&B offerings for August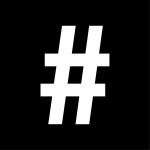 By: Stephenie Gee
August 7, 2023
From baking workshops and a new whisky release to collabs and seasonal menus, here's what to eat and drink this month
Roganic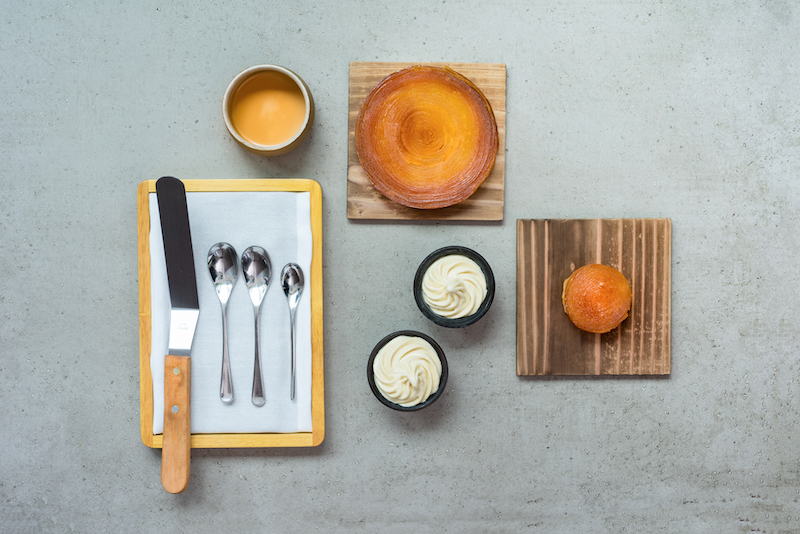 Led by chef Ashley Salmon's award-winning team, Roganic brings back their popular baking classes throughout August on Wednesdays and Sundays. After feasting on their three-course lunch, guests can learn the secret to creating their irresistible Irish soda bread, plus the perfect apple tart with paper-thin slow-cooked apples coated with a rich caramel sauce. Last but not least, guests can bring home a bottled house-made kombucha following the fermented drink demonstration made from scratch.
The culinary excitement extends to September, where Roganic will join forces with fellow Michelin awardees and Sustainability Award Winners to collaborate on a twelve-course menu for its Sustainability Champions lunch and dinner. The lineup includes Taiwan's Mume, Singapore's Labyrinth, and Philippine's Toyo Eatery. The chefs endeavour to reduce their carbon footprint to the lowest by sourcing Hong Kong's seasonal local produce and ingredients from their respective homeland. For instance, Mume's "zero-waste" fish course will make full use of the delicacy from local seas, from fin to gill, while Toyo Eatery will pair local chicken with the aromatic moringa and Philippine glutinous rice wine.
Where: Shop 8, UG/F, Sino Plaza, 255 Gloucester Road, Causeway Bay
Ando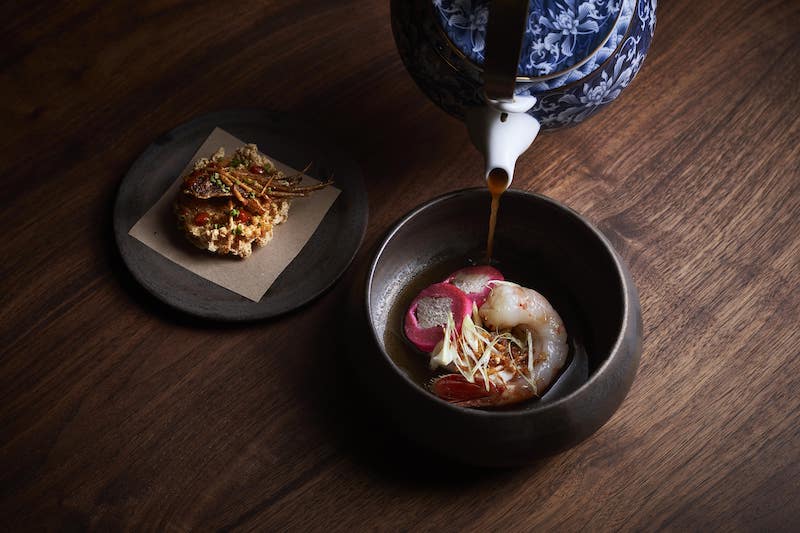 For Andō's seasonal celebratory menu, four seasonal snacks are incorporated. This includes their blood orange tereré beverage, a pungent jalapeno wagyu tartare with avocado mousse and epazote, spicy seaweed finger sandwiches with cured tai, and finally, soy-marinated akami tuna with aonori seaweed sauce topping a rye bread cracker. The remarkable Hamachi Escabeche serves a cold Spanish fish dish marinated with starkly flavoured rice vinegar, shimeji mushrooms and cumin, infusing a hint of squinting acidity. The Botan Ebi heavily scented with wakame seaweed complements the Kristal caviar on top of the shrimp, eliciting a harmonious meal by the seaside. Their new summery dessert—a Marzipan Cake, concludes the course, topped with orange blossom honey ice cream and passionfruit sauce.
On the back of its third anniversary celebrations, Ando will be joining hands with Labyrinth from Singapore for a cultural collaboration event, beginning with Labyrinth on 9-10 August in Singapore, and followed by Ando on 7-8 September in Hong Kong.
Where: 1F, Somptueux Central, 52 Wellington St, Central
Auor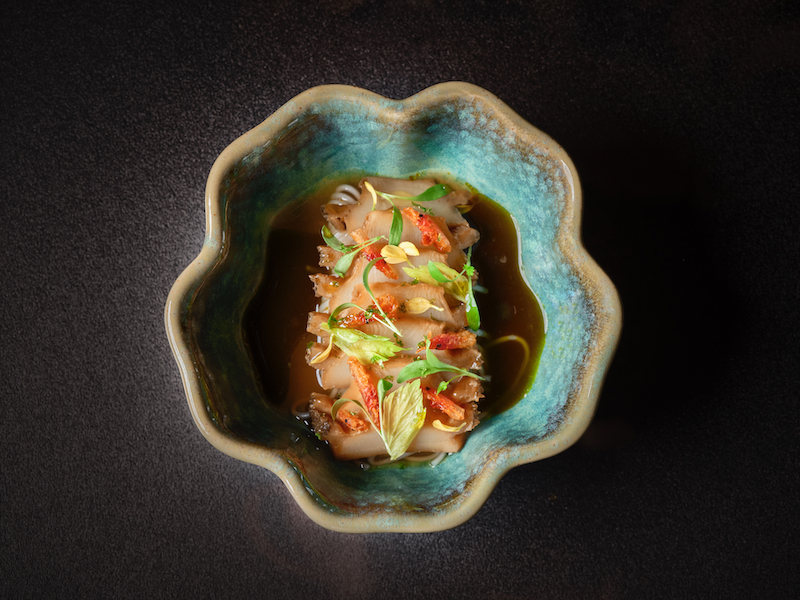 Singaporean chef Edward Voon curates a carnival of nostalgic Asian street food presented in an artistically French way of storytelling with gastronomy. Auor has introduced six new rounds of flavoursome canapés to their seasonal dinner menu, preparing the tastebuds for the upcoming savoury rush.
The six canapés begin with a daredevil delicacy for many non-Chinese, pi dan (century egg), filling up a tiny tart together with Sichuan green pepper paste. Second comes a bell pepper, infused with red pepper-flavoured cocoa butter and green pepper coulis, coated with plum gel that is reminiscent of the local sweet and sour dishes. The third dish is a vibrant one, derived from Singaporean hawker cooking style, with morning glory sautéed in an energizing mixture of Malay sambal sauce, lime zest, rojak (a Javanese salad) fermented shrimp paste, papaya juice and plum sugar, compacted in one tart. An Indian style yellow split pea fritter follows, a savoury snack cooked with green chilli, ginger and coriander leaves, topped with caviar and yoghurt. Of course, fish sauce is an unmissable ingredient when it comes to Asian cuisine. The traditional spicy Thai som tam (papaya salad) accommodates it with crème fraiche, innovatively served in a cone. It ends with a fresh vegetarian version of the famous Malaysian bak kut teh (Hokkien pork-bone broth), with a dynamic mingling of textures created by herbal pepper bouillon, smoked quail egg, and Chinese fried dough.
Where: 4F, 88 Gloucester Rd, Wan Chai
Mono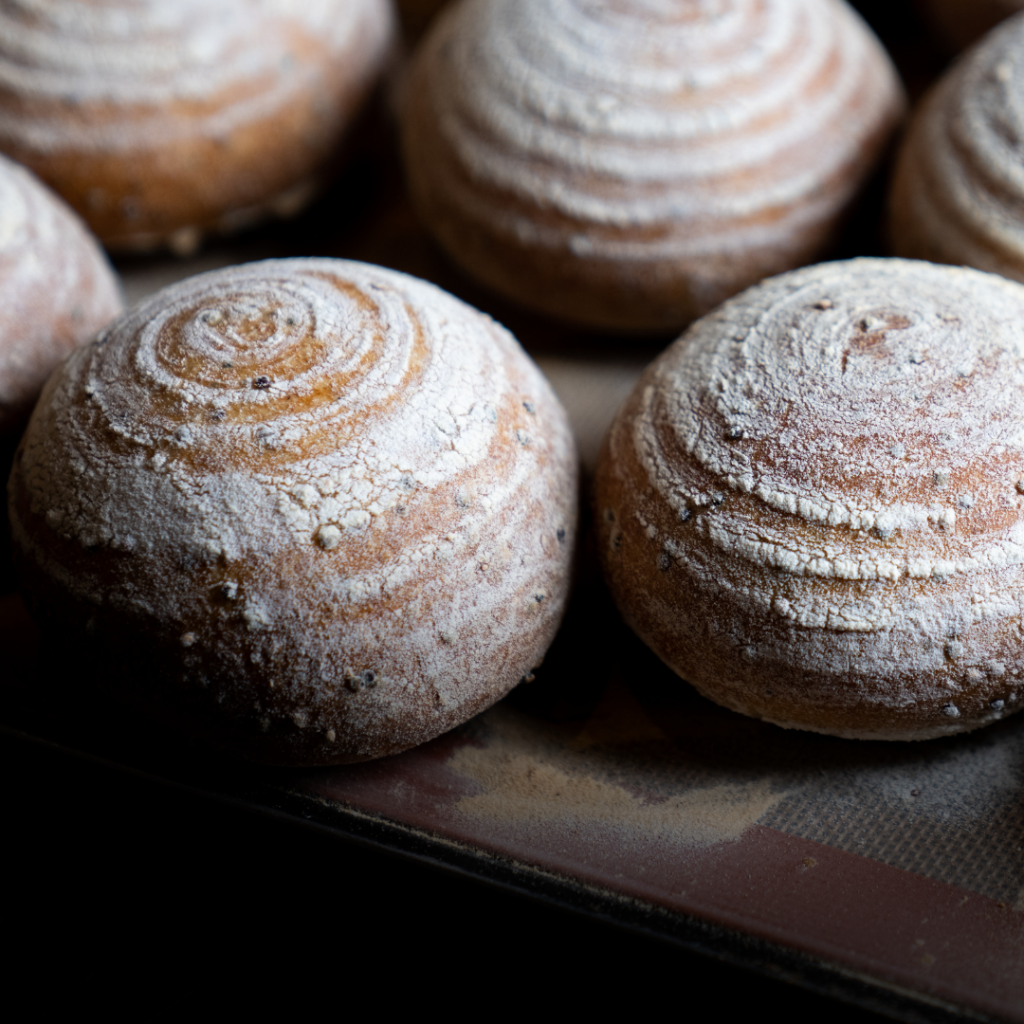 Mono is anotherone Michelin-starred restaurant on our list offering a window into sourdough bread making and Latin American culinary art. The Masa Madre Mastery Workshop kicks off with tasting the chewy bread handmade in class, alongside a traditional Latin American dish and wine. Guests will leave with a satisfied stomach and a Masa Madre sourdough starter kit, a mini bottle of olive oil and the bread recipe card to recreate the acquired artistry.
Where: 5/F, 18 On Lan St, Central
Mosu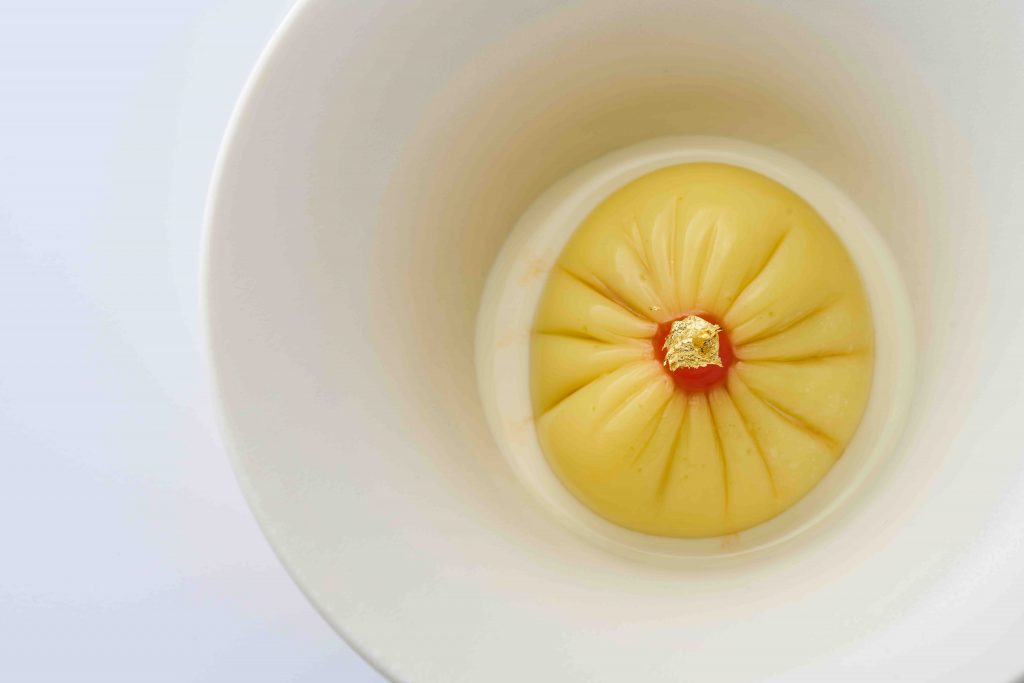 Coming from an unconventional background as a Japan-based music producer and videographer, chef Shim Jungtaek brings in new blood and an influx of ingenious fusion ideas to Mosu. They have brought in some summery Korean flavours to their appetisers and desserts in their 9-course menu to spice up your palate. Some notable ones are the Sweetcorn Tofu in Ajo Blanco, featuring fresh sea urchin within a tofu-corn wrapping, submerged in ajo blanco (a soup of ground almonds and garlic). Another one is the Foie Gras, a bite-sized silky foie gras mousse intricately enclosed in a tangy pickled apple and Jeju red beet, offering a stimulating start to your course meal. The Sea Eel "Jeong Byoung is an appealing option as well, with crunchy shavings of eel, clams, capers, and walnuts spread on a chewy wrap for the dynamic textural triumph. Exit your culinary journey with an assortment of refreshing sweetness. Keep an eye out for the Korean summer Melon "Hwachae" dessert, starring the melon flesh and juice floating on top of Makgeoli kasu custard, which you will taste rice wine intertwined with the natural fruity taste.
Where: 3/F, M+, 38 Museum Drive, West Kowloon Cultural District, Tsim Sha Tsui
Hansik Goo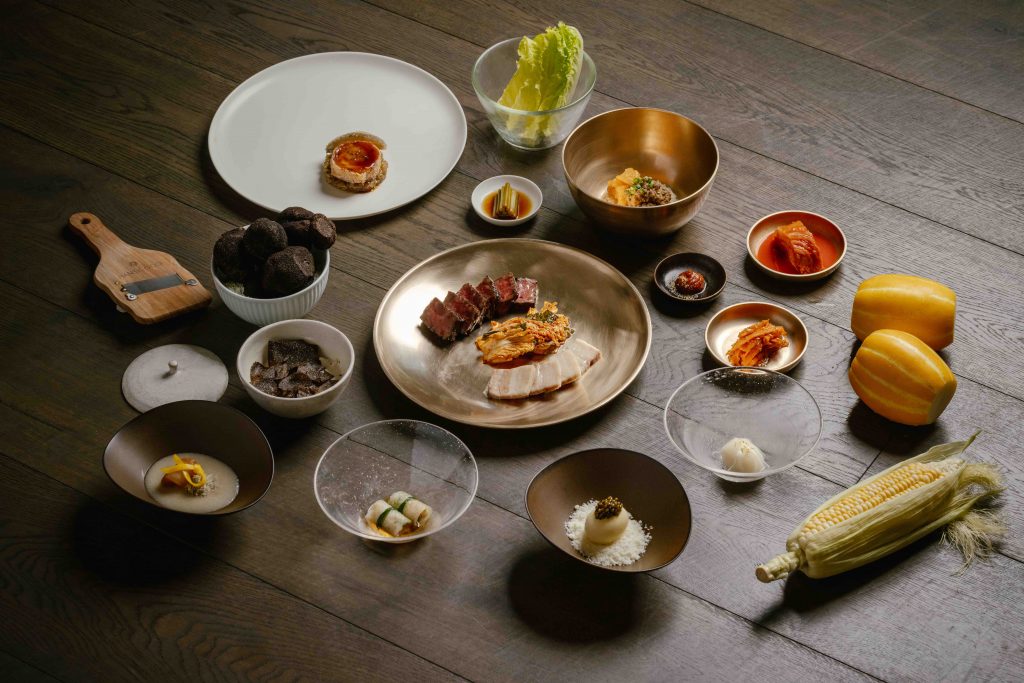 The Modern Korean restaurant Hansik Goo just announced its new tasting menu which takes diners on a culinary journey through the traditional flavors of summertime Korea, with a modern twist. You can enjoy either their lunch menu (six-courses at HKD$988 per person) during the weekend (Friday-Sunday) or dinner menu (eight-courses at HKD$1,480 per person) from Tuesday to Sunday throughout the summer.
The full dinner tasting menu begins with a warm Dong-Gwa Juk (Korean-style congee) to stimulate the appetite, then, followed by Dong-Gwa Mandu – a dumpling filled with prawn, aged kimchi, Minari, and cucumber. Then, to add a taste of the ocean, a Mul-Hweh (Korean-style raw fish) dish is served with slices of Korean pear and cucumber for garnish. In addition, the third course includes Pine Nut Guksu with freshly shaved Australian black truffles and more of Hansik Goo's signature dishes, such as the Samgye Risotto 3.0.
The meal is completed with Korean yellow melon sorbet – a refreshing palate cleanser to get you ready for desserts. Then, guests have two choices for desserts. Either Corn Bingsu (shaved ice) or Jang Trio, a signature dish served in Hansik Goo. Last but not least, a seasonal selection of Dagwa (traditional Korean tea snacks) and a hot cup of caffeine-free Korean mulberry tea perfectly complete Hansik Goo's summer menu experience.
Where: 1/F, The Wellington, 198 Wellington St, Sheung Wan
The St. Regis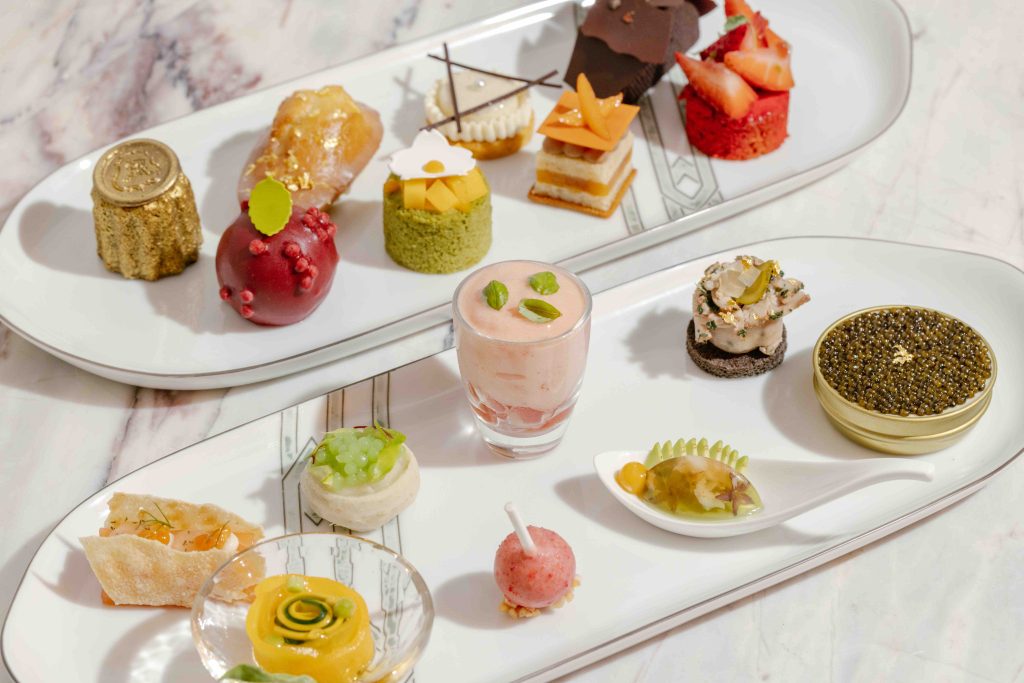 St. Regis Hotel offers a luxurious combo for you to unwind and celebrate the bloom of summer with refreshing seasonal afternoon tea and staycation package this August. Get dolled up for a fancy tea-and-nibbles occasion, featuring top-notch desserts created with locally sourced lychee and honey gel. The bar also offers the exclusive Train Tracks Trams Tipples cocktail menu (Hong Kong edition), where typical drinks are spiced up with a local twist, involving ingredients such as dry tangerine peel and osmanthus tea. The hotel undergoes a daily ritual during the Violet Hour (6-7pm) to commemorate the magical transition during sunset with cocktail throwing and a signature Violet Hour Martini, worthy of checking out.
Consider opting for the staycation package to indulge in prolonged enjoyment that provides a self-picked two-MICHELIN-starred feast or a St. Regis Afternoon Tea paired with Bloody Mary cocktail.
Where: 1 Harbour Dr, Wan Chai
JW Café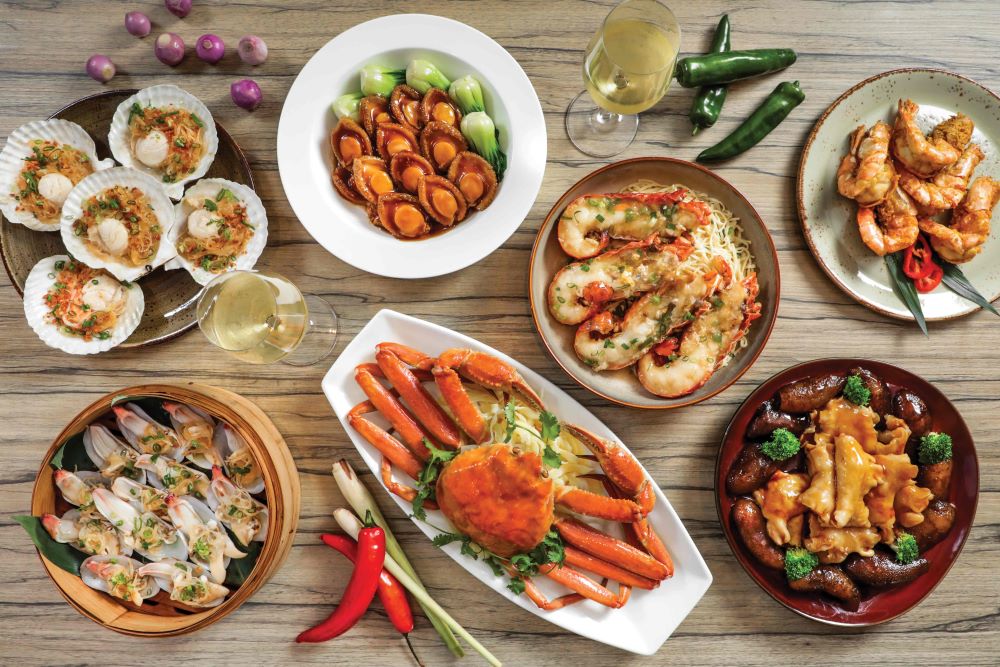 The popular Sai Kung seafood dinner buffet is back for the summer at JW Marriott Hotel Hong Kong's JW Café. Available till 31 August, the buffet features a diverse array of seafood delicacies meticulously selected by their highly skilled chefs to showcase the essence of Sai Kung's seafood delights.
The dinner buffet includes the rich and creamy Braised Lobster with E-Fu Noodles, Steamed Red Crab with Chinese Yellow Wine and Chicken Oil, and Steamed Fan Scallops with Vermicelli in Deep-Fried Garlic Sauce. As well as an extensive assortment of seafood on ice, sashimi, nigiri sushi, and international dishes such as Roast Beef and Herb-Crusted Lamb Rack. Not to forget, the buffet also includes JW Café's tempting house-made desserts to wrap up an unforgettable dining experience.
Where: 5/F, JW Marriott Hotel Hong Kong, Pacific Place, 88 Queensway, Admiralty
Clarence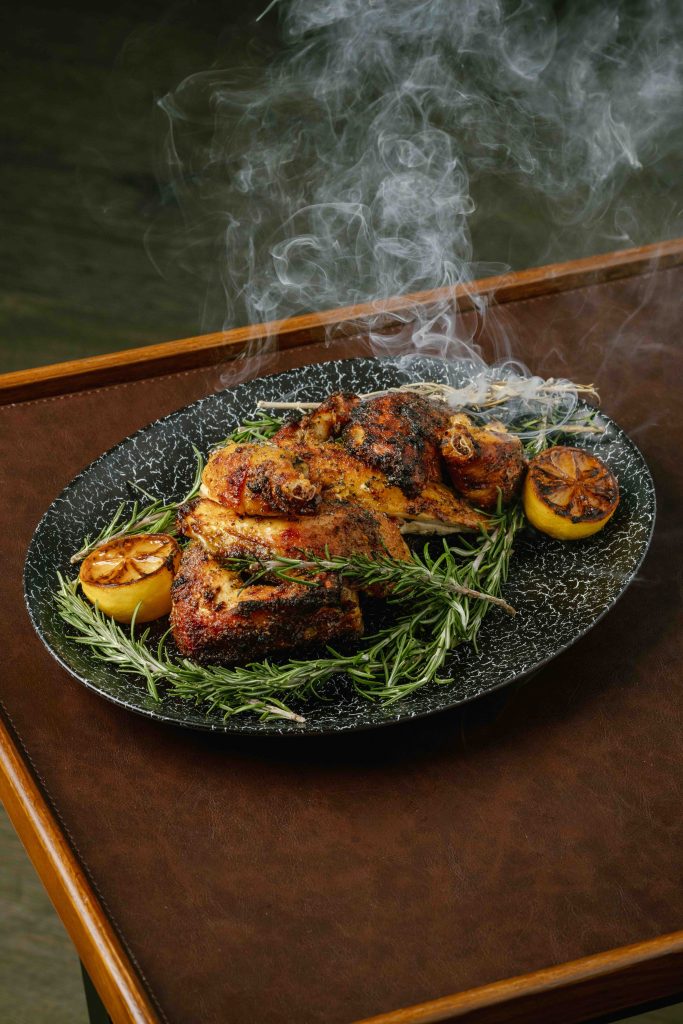 Embark on a journey of taste and health this summer at Clarence. Renowned chef and dedicated practitioner of diverse fitness routines, Olivier Elzer is furthering his mission to making French cuisine lighter and healthier with a new summer campaign featuring a keto menu and summer roast chicken lunch set for two. Created in collaboration with clinical nutritionist and co-founder of Ketogenic Asia, Oliver Smith, the keto menu is a reflection that health conscious dining can be a delightful and satisfying experience with dishes such as Alaskan King Crab Legs, Tomatoes Pulp & Eggplant Caviar, Chilean Sea Bass & Tandoori, and Pork Pluma & Gribiche.
Designed to challenge the notion that healthier choices necessitate a higher price tag, the summer roast chicken set priced at just HKD$598 couples the signature Yellow Chicken Cooked "Crapaudine" Basquaise Garnish & Chicken Juice with a specially curated serving of salad, crispy potatoes and two drinks.
Where: 25F, H Code, 45 Pottinger St, Central
Black Sheep Restaurants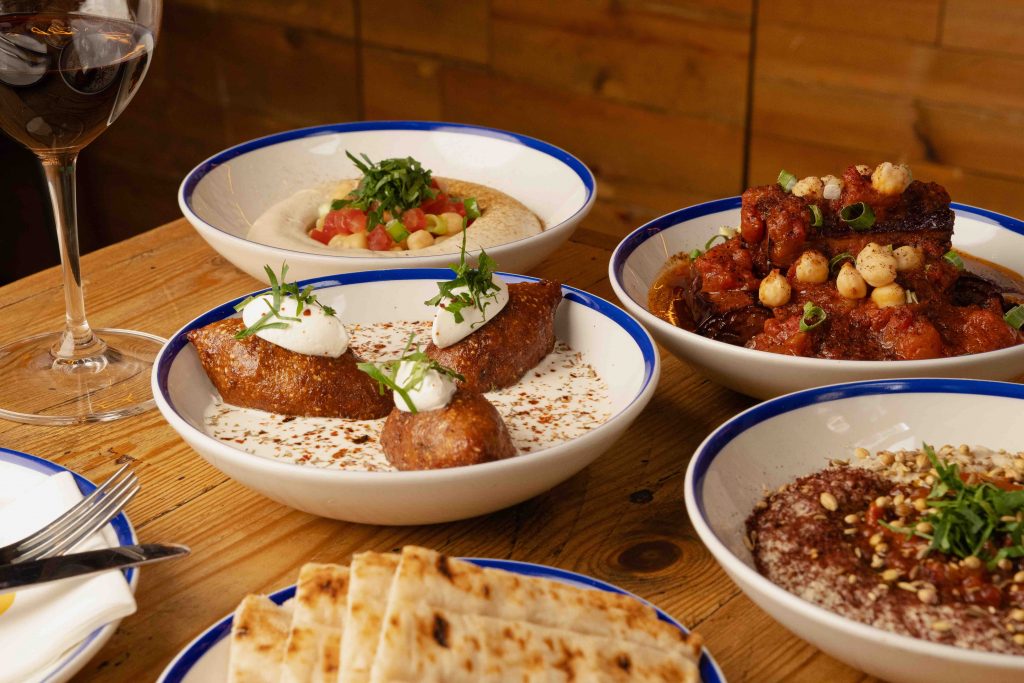 Beat the early week blues with Black Sheep Restaurants' PLATED Summer Series, a dinner series led by a rotation of all-star chefs. Available only on Mondays and Tuesdays, experience the best of the summer season with value-driven seasonal menus, including "A Splendid Summertime" by chef Matthew Kirkley of Magistracy Dining Room, perfect for those looking to enjoy an evening of grandeur; "Una Notte d'Estate Sulla Costa" by chef Luca Marinella of Osteria Marzia, which showcases the bounty of flavours from the southern coast of Italy; and "Voyage d'Éte à Beirut" by chef Teya Mikhael of Maison Libanaise, an ode to sun-kissed Lebanese days that turn into balmy nights.
Where: Magistracy Dining Room – G/F, Central Magistracy, Tai Kwun, 1 Arbuthnot Rd, Central/ Osteria Marzia – The Fleming, 41 Fleming Rd, Wan Chai/ 10 Shelley St, Central
Suit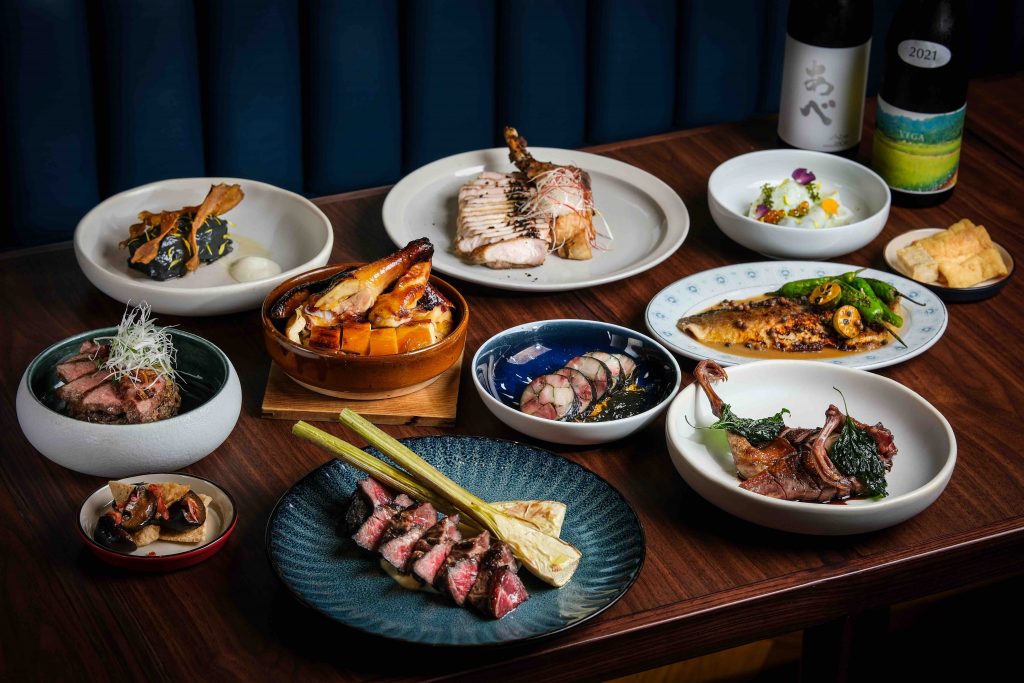 Established to explore the vast possibilities of fusing Japanese gastronomy traditions with intercontinental dishes, the Izakaya & Sake Bar has launched a new sharing menu together with a seasonal sake menu, tailormade for the summer cravings. Their Yeasty Tofu claims its spot as a noteworthy Otsumami (small side dishes), as the tofu undergoes a fortnight-long miso marination. Served with crispy yuba (tofu skin), this deeply savoury dish maximizes the potential of soy bean application. For a cold pre-entree, their All in Aubergine presents an innovative mix of eggplant purée, pistachio sauce, fried mushrooms and yogurt, all laid upon a Japanese eggplant. The Pork Rack is perfect for those yearning for a fruity touch to freshen up their appetite, with yuzukosho sauce and yuzu beurre blanc drizzled on a charred loin chop. To show off their meticulous knife work, the Fish Mosaic displays an ensemble of raw fish, sliced akin to a roll, and placed to reveal a mosaic pattern, paired with wasabi yogurt and dashi (Japanese soup stock) jelly to elevate the plenitude of flavours and texture. Finish off with the bold Umami Cocoa that unprecedentedly unites chocolate ganache with crunchy dried ebi and white bait.
Where: G/F, 89 Jervois Street , Sheung Wan
Sam Fancy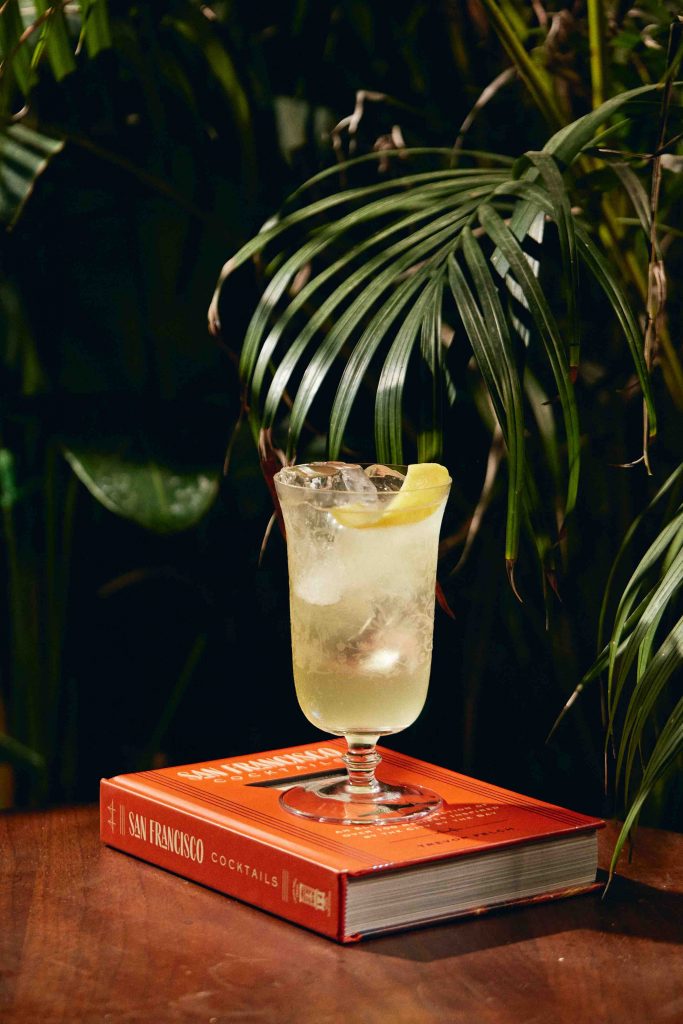 The Merchant at Sam Fancy explores the history and innovation behind Eastern influences in mixology in their new menu of contemporary cocktails centring the American Chinatown and third culture experiences. Enter the nostalgic oriental space and sip on cocktails such as The Empty Hand (blend of Ryukyu Tsuchi awamori, gentian herbal liqueur, blanc vermouth, with sous vided pandan brimming) and The Mai Tai (Deluxe) (a mixture aged rum from Jamaica's Hampden Estate and Saint James Rhum XO from Martinique, both extremely rare), an American-Tiki creation that represents the quintessential tropical beverages available in Chinese diners across the US. The Las Americas (a pungent combination of Bacardi Ocho rum, Huy Fong Sriracha, honey, mango, lime, and cucumber) gives the Chinese-Vietnamese invented hot sauce the spotlight. On tap, Moonzen Brewery's South Cloud Lager, created with Yunnan green tea, and Jiangxi Salted Mandarin (kumquat) IPA are also available as local craft beer options.
Where: 3/F & 4/F, The Plaza, 21 D'Aguilar St, Central
Glenrothes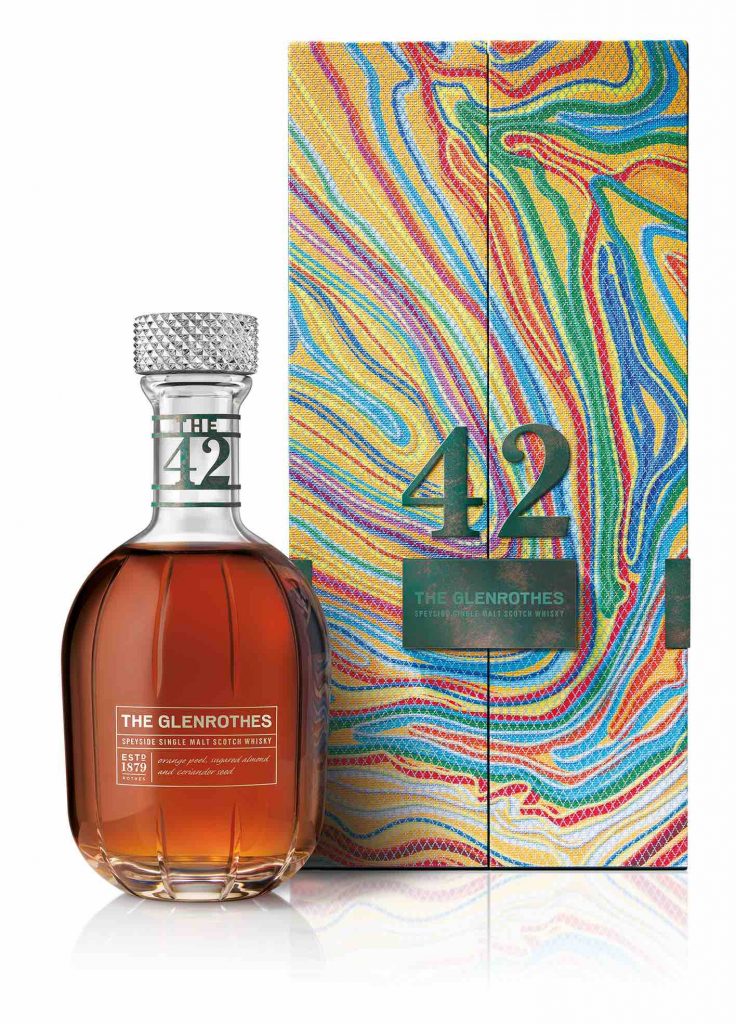 The Glenrothes proudly debuts "The 42" in Hong Kong, a limited release single malt whisky inspired by the colour and character of the distillery's Highland home. Matured for more than four decades on The Glenrothes Estate, the spirit is the first of its age to be released and a kaleidoscope of fragrance and flavour. Hints of sun-ripened apricots, orange peel and sugared almonds swirl with notes of coriander seed, nutmeg and a hint of fresh cedar wood leap out at first impression. Following closely are richly sweet notes of honeycomb and brown sugar with creamy vanilla and toasted almonds. A final fare of light oak and orange oil leads to a velvety and lingering finish.
See also: Estro's chef on his gastro inspirations