#legendeats: 12 F&B offerings for June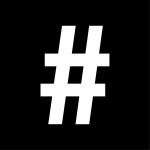 By: Stephenie Gee
June 9, 2023
From new menus to new openings, here are the offerings that discerning diners should look out for in Hong Kong for this month
Kaen Teppanyaki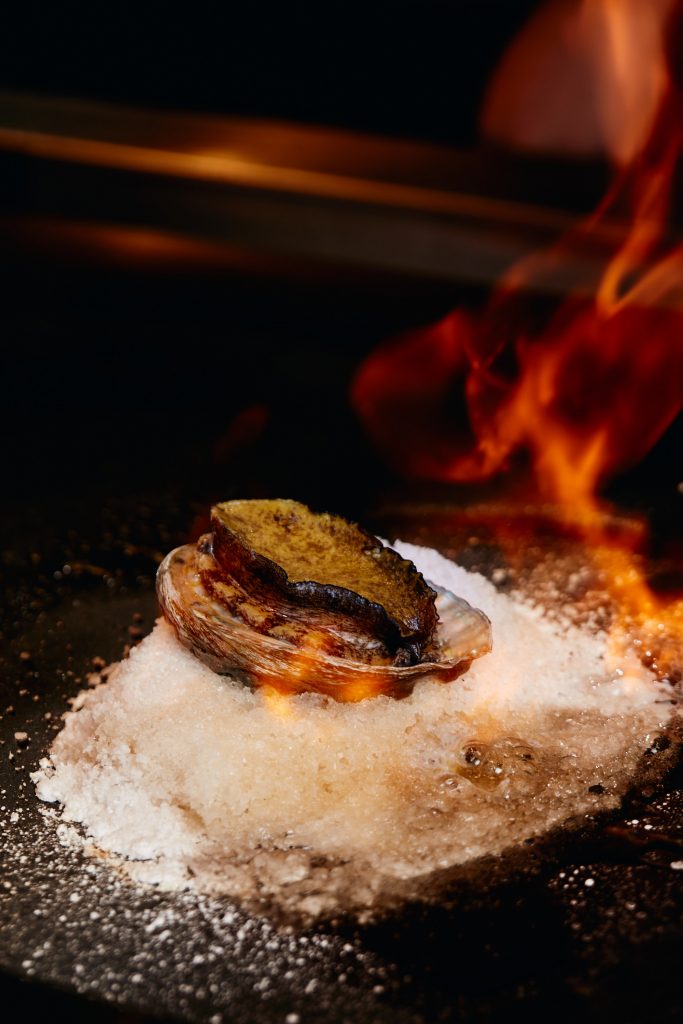 Kaen Teppanyaki (meaning "flame" in Japanese) led by Japanese head chef Yoshiyuki Sato opens its doors for a soft opening at Leading Nation's Forty-Five in Landmark. Featuring both teppan and binchotan grill cooking in an open setting overlooking the Hong Kong skyline, diners can choose from lunch and dinner menus. Highlights from the former include the unaju that features Josper-grilled eel over Tsuyahime rice drizzled with kabayaki sauce and sansho pepper; and wagyu steak ju, which includes grilled Kyoto Princess wagyu steak slices, paired with Tsuyahime rice, steak sauce and nikumiso. For the latter, there are two tasting menus: the Matsu for the seafood enthusiasts (among the line-up is salt-baked abalone; Hokkaido scallops cooked on the teppan with soy butter sauce; and amadai in the chef's signature ichiban dashi soup) and Ta-Ke for the meat lovers, which includes a selection of premium wagyu from small and highly coveted producers.
Where: Forty-Five, Gloucester Tower, The Landmark, 15 Queen's Road Central, Central
Magistracy Dining Room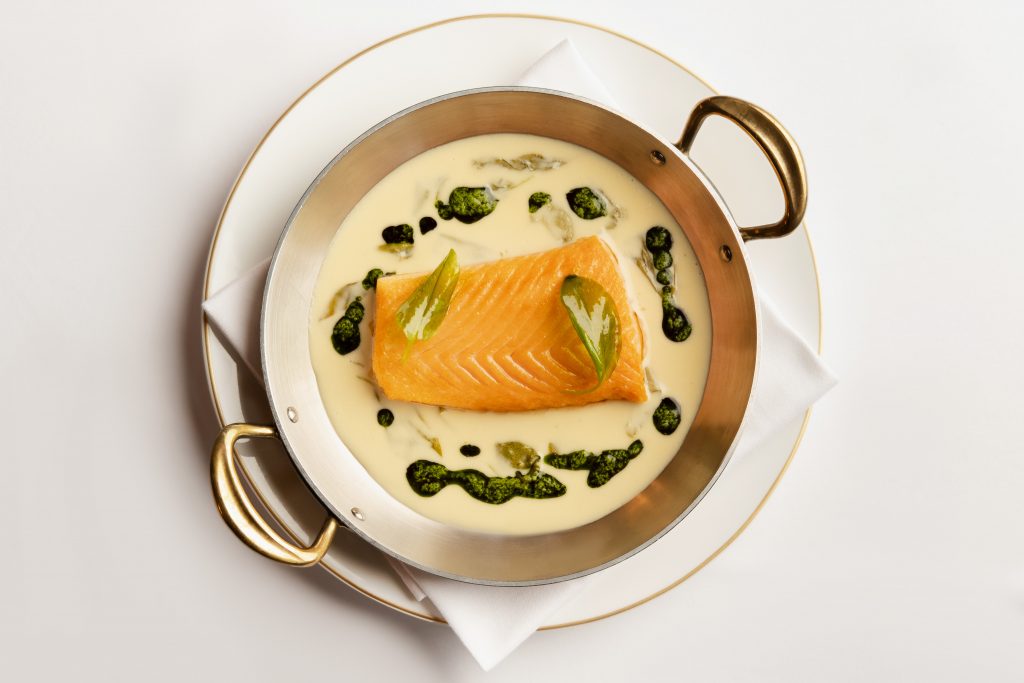 Steeped in history and draped in glamour, the beautiful Magistracy Dining Room by Black Sheep Restaurants is now open for lunch from Thursday through Sunday. Kick off the feast with new dishes including hamachi crudo with edamame, breakfast radish and Chateau d'Estoublon olive oil, and chilled whole lobster from Brittany, served with green pepper mayonnaise. Next, dive into a host of seafood dishes, like the whole dover sole prepared as goujons, served with house-made tartare sauce; and roasted ora king salmon with a sorrel and cream sauce. Alongside the signature slow-roasted aged prime rib and new prime striploin, guests can also enjoy chef Matthew Kirkley's elevated chicken and mushroom pie, and roasted lamb (exclusive for lunch), carved table-side and served with a classic lamb jus.
Where: G/F, Central Magistracy, Tai Kwun, 1 Arbuthnot Rd, Central
Duddell's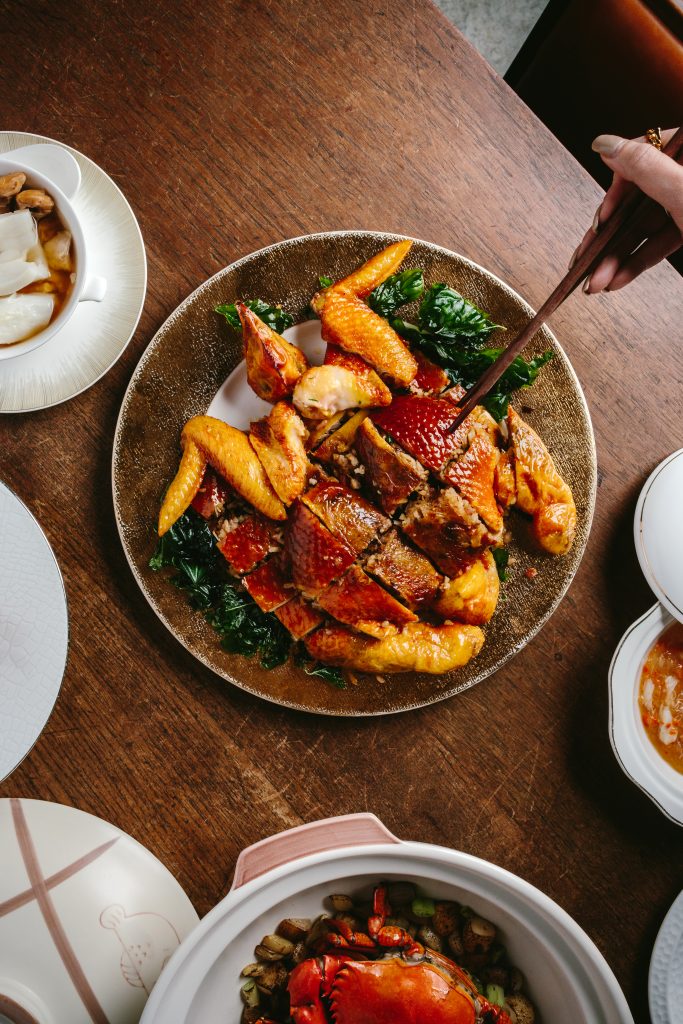 The former group Chinese executive chef of the "cafeteria of the wealthy" Fook Lam Moon, Chan Yau Leung, is making his mark as the new master executive chef at Jia Group's Duddell's, flexing his creative and culinary prowess refined over more than 40 years through new dishes available on the chef's recommendation list, à la carte menu and Duddell's signature tasting menu. Of note is the sautéed prawns with chicken broth; crispy stuffed crab shell – a traditional Cantonese dish with over 70 years of history – featuring a crab shell stuffed with stir-fried buttery crab meat, topped with breadcrumbs then fried until golden; and crispy fried chicken, which demonstrates chef Chan's expert-level control of heat and mastery of the frying technique.
Where: 1 Duddell Street, 1 Duddell St, Central
Asaya Kitchen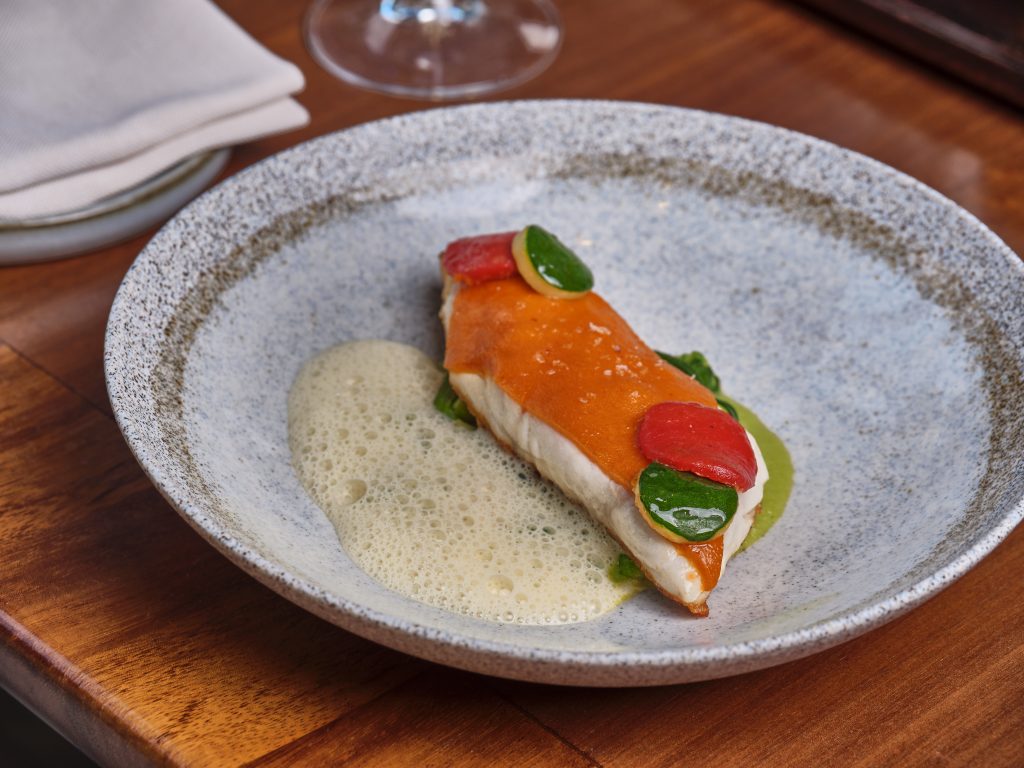 Following the successful launch of the bluefin tuna menu last winter, chef Fabio Nompleggio of Asaya Kitchen has rolled out a new epicurean weekend lunch menu centred on the Mediterranean dorada fish. Sourced from a sustainable fishery in Spain, the five-course menu kicks off with a glass of Bodegas Mengoba, Godello Viejo Bierzo 2019 before showcasing offerings such as the marinated dorada tartare wrapped in a filo brick bone and served atop a colourful medley of snow peas, fava beans, sliced radish and asparagus and pea juice emulsion; dorada consommé made from the fish's roasted bones and fresh bonito flakes; and kale tagliolini, a handmade pasta infused with kale and served with chopped seabream tartare, bottarga butter, fish stock and edamame. Over in the sweets department, look forward to the blood orange, a refreshing dish of marinated strawberry, candied rose and blood orange pieces; or baby corn, which includes sweet local corn, corn mousse, corn gel and a five spice crumble.
Where: 6/F, Rosewood Hong Kong, 18 Salisbury Road, Tsim Sha Tsui
Niras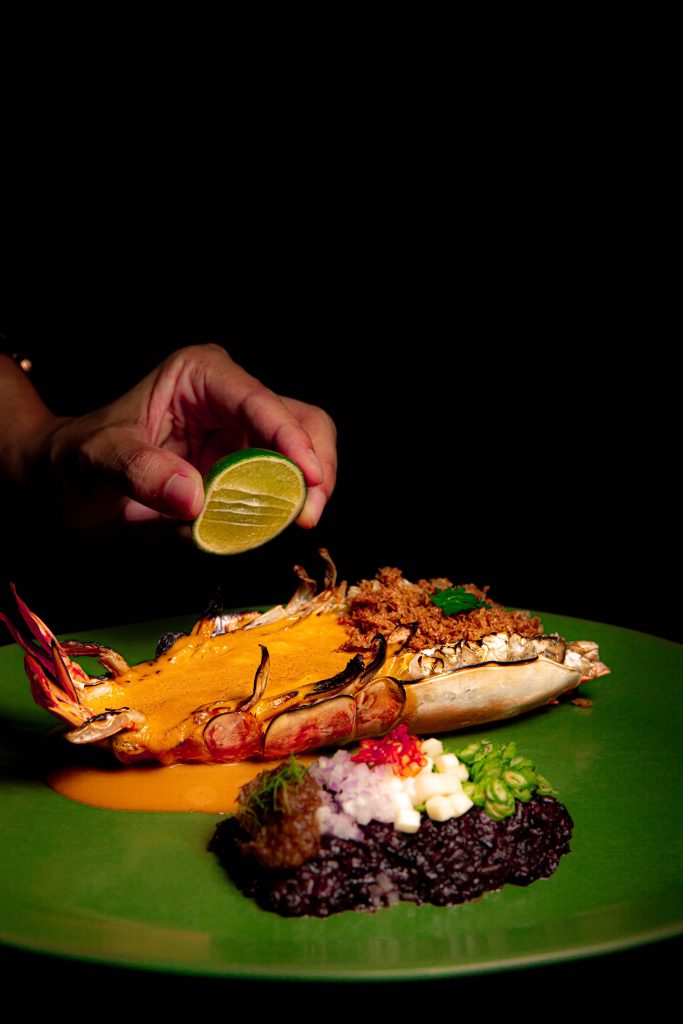 The award-winning flavours of acclaimed Thai Chef Thitid "Ton" Tassanakajohn has arrived in Hong Kong's K11 Musea in the form of Niras. Derived from an ancient Thai tradition in which poets travelled the world, chronicling their journeys through poetry, Niras's menu is a showcase of the flavours, textures and aromas of Thai cuisine reimagined through modern cooking techniques, international influences and local produce, particularly seafood. On offer will be a lunch tasting menu, as well as a four- or six-course dinner tasting menu.
Where: Shop 704, 7/F, K11 MUSEA, Victoria Dockside, 18 Salisbury Road, Tsim Sha Tsui
Tosca di Angelo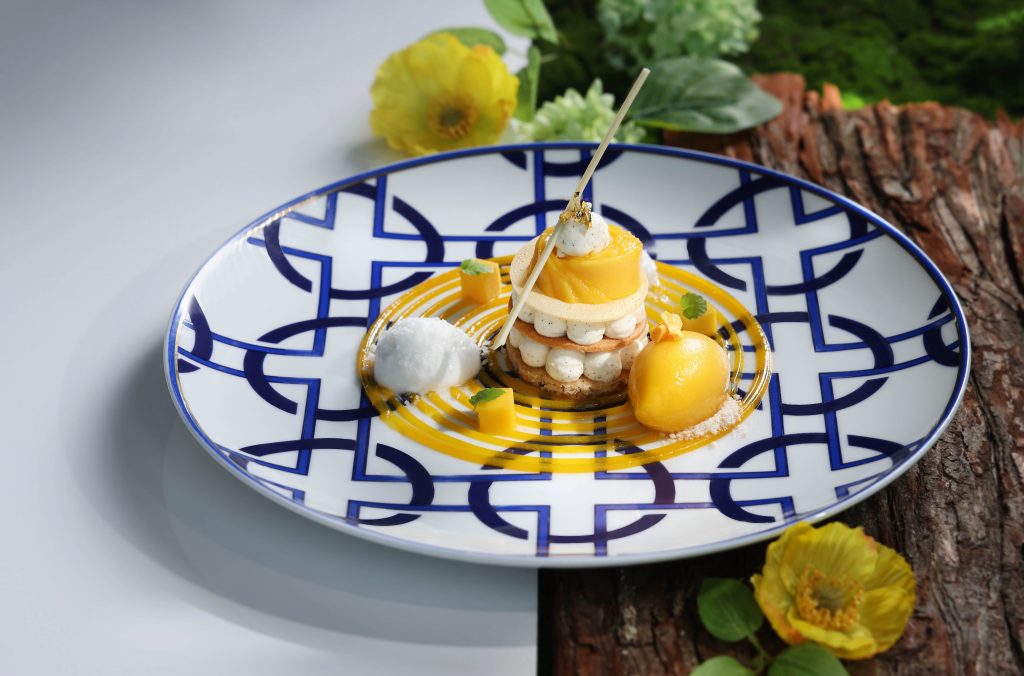 Chef Angelo Aglianó of The Ritz-Carlton Hong Kong's Tosca di Angelo, which has now retained its Michelin star rating for a decade, has unveiled a series of new spring and summer-inspired dishes highlighting fresh, seasonal ingredients sourced from across the globe. Mediterranean tuna tartare with sake marinated eggplant and Hokkaido sea urchin; organic sardinian lorighittas with trumpet zucchini and topped with pan-seared Hokkaido langoustine; delicately seared Hokkaido scallop with baby leek finished with a rich broth of lobster, champagne and caviar; and Kiwami wagyu beef sirloin with asparagus and mushroom, and cardamom sauce are just some of the many new plates that guests can indulge in.
Where: 102/F, The Ritz-Carlton Hong Kong, International Commerce Centre, 1 Austin Road West, Tsim Sha Tsui
Zest by Konishi x Nusara
F&B powerhouse Lai Sun Dining is furthering its efforts following the debut of the Black Pearl Restaurant Guide at a spring dinner co-hosted with Yong Fu in offering guests the most exciting gastronomic partnerships. Joining hands for two nights only on 30 June and 1 July are chefs Mitsuru Konishi of Zest by Konishi and Thitid "Ton" Tassanakajohn of Bangkok's Nusara. Drawing upon their own unique family histories and heritages, the special menu will honour their shared value of family bonds while showcasing their distinct culinary philosophies, promising diners a remarkable gastronomic journey where vibrant energy meets refined elegance.
Book here now
Where: 28/F & 29/F, No. 18 On Lan Street, Central
Sushiyoshi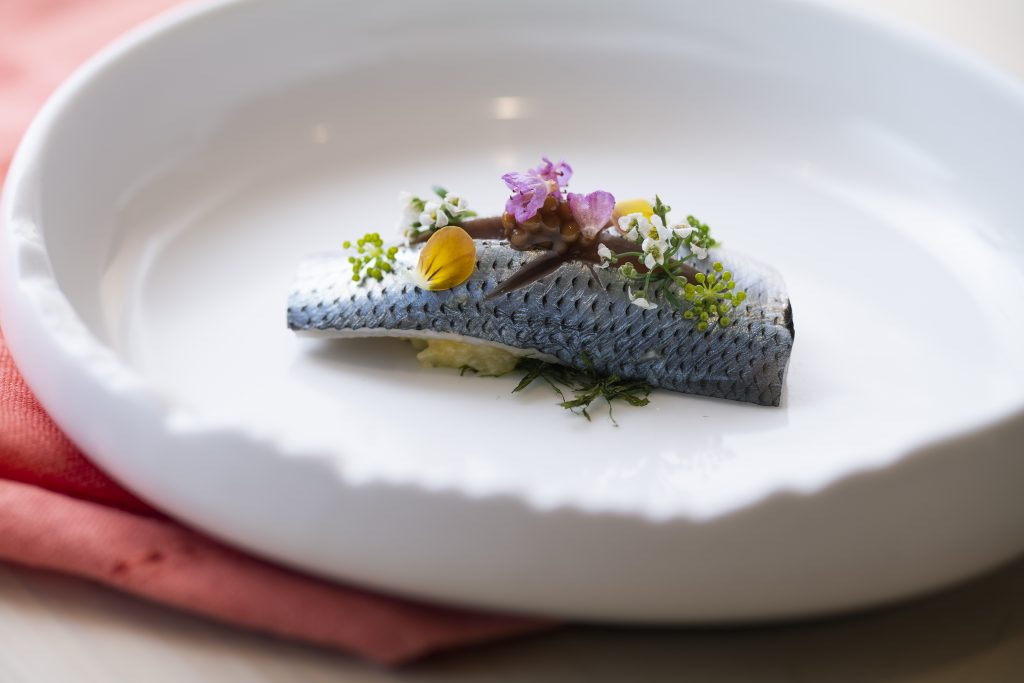 Chef-owner Hiroki injects his unmatched energy into the new spring omakase menu at Sushiyoshi, the first overseas venture of his two-Michelin-starred outpost in Osaka. Offered at HK$3480 per person, the 19-course omakase celebrates a sense of renewal and revitalisation as the seasons turn, with highlights including the kohada sushi with kimizu (mayonnaise seasoned with vinegar); ankimo with bamboo shoot tempura; horse crab marinated with house made Japanese pepper sauce and raw seaweed; and baby tuna sashimi paired with marinated egg yolk.
Where: 1/F, The OTTO Hotel, 8 Cameron Road, Cameron Rd, Tsim Sha Tsui
DarkSide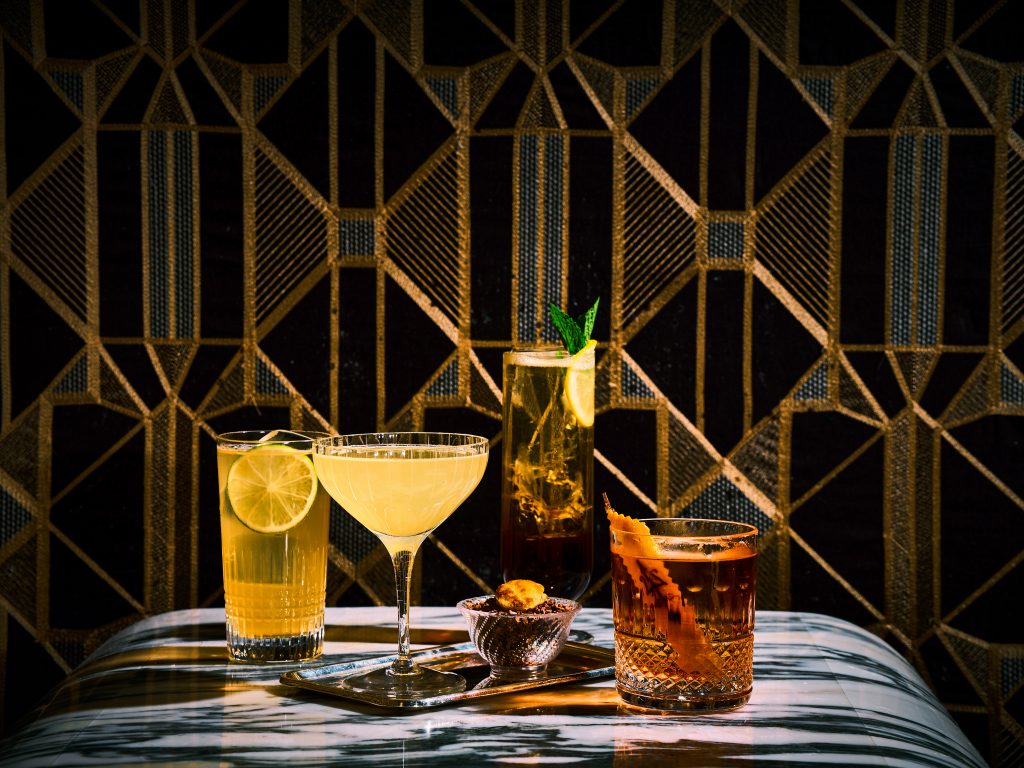 Rosewood's DarkSide has just launched a new cocktail menu that re-introduces nineties nostalgia. Named "Classics from the 90's", the new lineup will see eight classic cocktails of the decade revived with quality ingredients and award-winning flair. To begin is the sweet and tangy Midori Sour, re-created with Grey Goose vodka, lemon juice, egg white and London Essence soda water. There's also Rosita, a tequila variation of Negroni, which first appeared in the 1991 publication of The Bartender's Bible. Here, it builds on a base of rough and complex spirits featuring Altos Blanco tequila, bitter fusetti, Rinomato bitter scuro, Mancino Secco Vermouth, Mancino Bianco Vermouth, Riesling wine and peach bitters. Slake your thirst with legendary bartender Salvatore Calabrese's signature Breakfast Martini, which infuses orange marmalade in a drink of Star of Bombay gin, Cointreau and lemon; and sip on Cable Car – invented by bartending celebrity, Tony Abou-Ganim – reconstructed by DarkSide with Nusa Caña spiced rum, dry curaçao, lemon and egg white.
Where: 2/F, Rosewood Hong Kong, 18 Salisbury Road, Tsim Sha Tsui
Bar Leone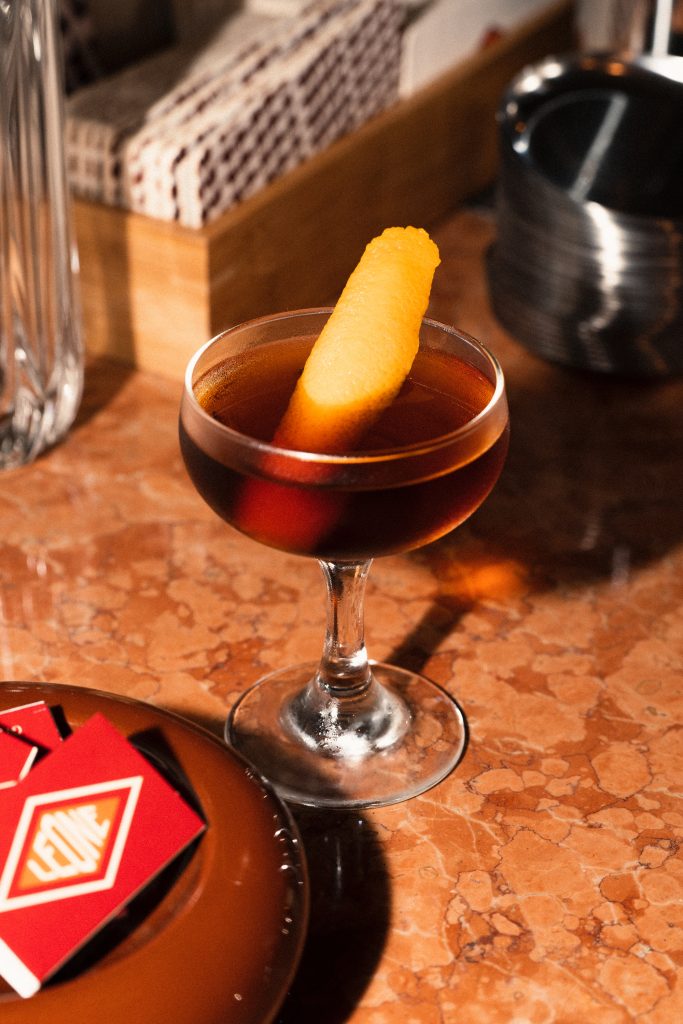 Bartending luminary Lorenzo Antinori is channeling his signature brand of charm and irreverant humour into Bar Leone. Located on Bridges Street, the new neighbourhood spot that takes influence from the capital of Italy, Rome, and Antinori's hometown of Trastevere serves amped up classics that emphasise on craftsmanship, ingredients and seasonality. Order the house Leone Martini, which features Ginepraio gin from Tuscany, Marsala secco, orange blossom and is crowned with a signature olive or Bellini, made with almond eau de vie and peach, finished with a fluffy, creamy head and served in a small tumbler. In true hospitality spirit, proceeds from a cocktail on tap will be donated to different local charities, the first in line being Hong Kong-based F&B charity, More Good Foundation, and a dedicated section of the beverage menu will be titled "Friends and Fam", highlighting partnerships and crossovers with brands and like-minded individuals from Hong Kong and beyond.
Where: G/F, 11-15 Bridges Street, Central Hong Kong
The Savoury Project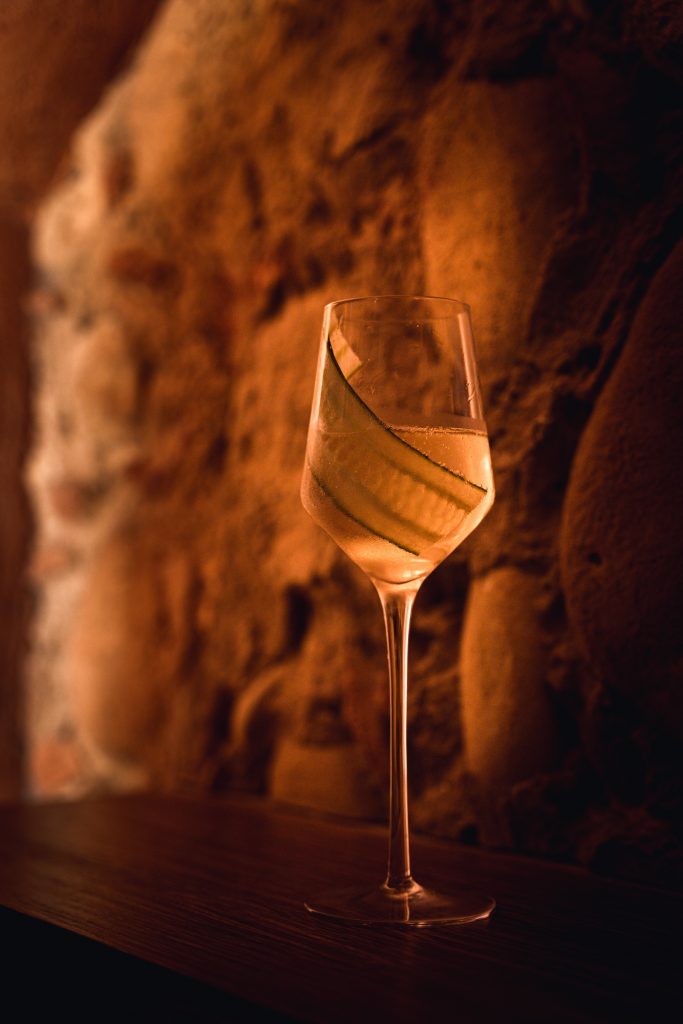 Jay Khan and Ajit Gurung, the award-winning minds behind behind Asia's Best Bar COA, have unveiled a new venture located on Staunton Street. Born out of the increasing demand for drinks "not too sweet" and "with less sugar, The Savoury Project celebrates its namesakes' flavour profile with cocktails that highlight earthy and umami notes, incorporating ingredients such as meat, fungi, brine and more.
Where: 4 Staunton Street, Central, Hong Kong Island Hong Kong
Plantation Tea Bar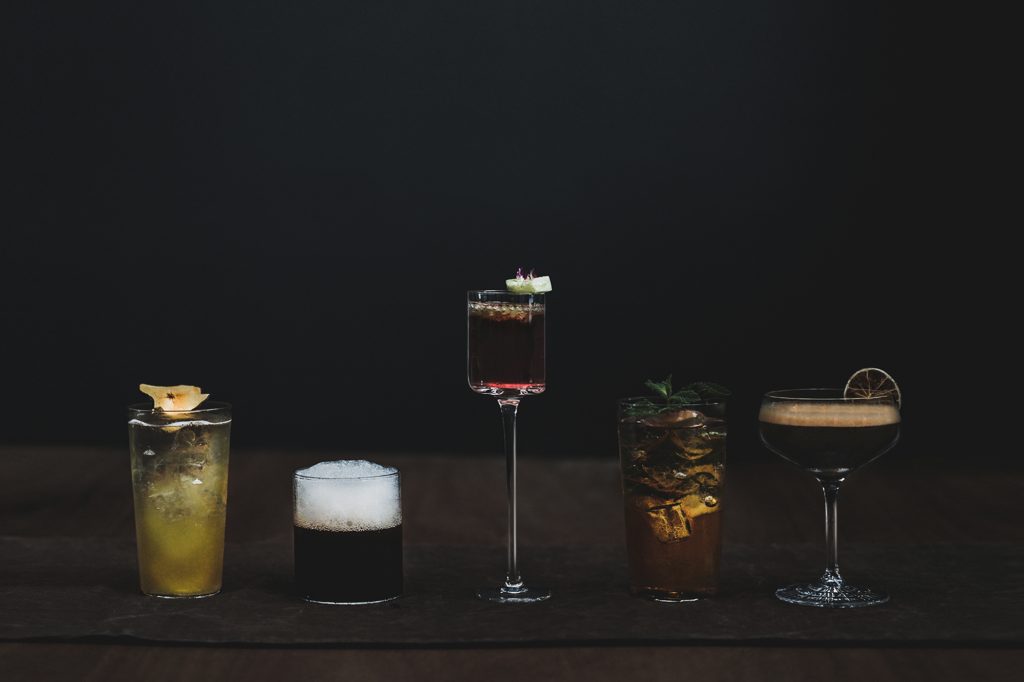 Having opened its doors mid-April 2023, Plantation Tea Bar founded by Nana Chan (of the now-defunct lifestyle concept tea café Teakha) is evolving its offering to include tea cocktails by acclaimed mixologist and self-professed "tea infusiast", Antonio Lai. All crafted with Plantation's premium teas, the all-new menu of six tea cocktails include the jasmine sake, made with cold brew jasmine phoenix pearls, sake and apple syrup; da hong pao whisky; and the tangerine pu'erh rum made with pu'erh slow-cooked rum, tangerine peel syrup and hawthorn cordial. Non-alcoholic interpretations are also available.
Where: 18 Po Tuck Street, Sai Ying Pun