#legendeats: 13 new eats for July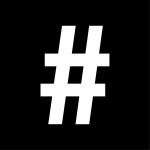 By: Stephenie Gee
July 7, 2023
Summer is in full swing, but don't let it pass you by – check out these new offerings to make the most of the sunny season
Artifact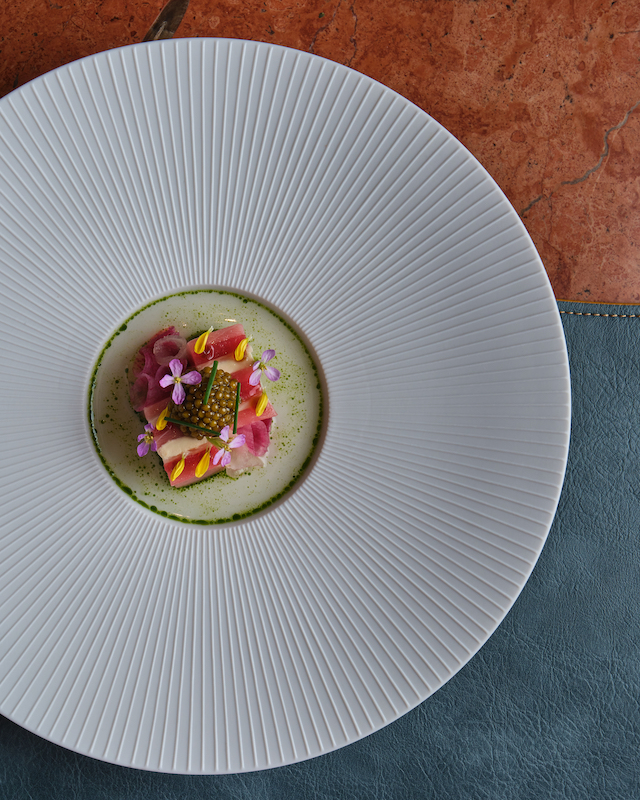 Artifact, the Japanese counter dining concept in Jardine House's BaseHall 02 that celebrates caviar in all its splendour, has unveiled a new summer tasting lunch and dinner menu. The 8-course dinner menu serves creations such as Hon Maguro, server with house-made misozuke and mountain yam, finished with ume and oba dressing, ponzu and caviar, and smoked tableside; Corn Royale, a play on chawanmushi; Rhug Estate Lamb, cured with aspergillus orzae; and dashi-cooked Koshihikari rice mixed with soy-cured Japanese egg yolk. End the set with roasted pistachio ice cream accompanied by fresh Japanese strawberries, vanilla cream and crumble.
Where: No, 1 & 2, Shop 5 & 7, LG/F, Jardine House, 1 Connaught Place, Central
Duddell's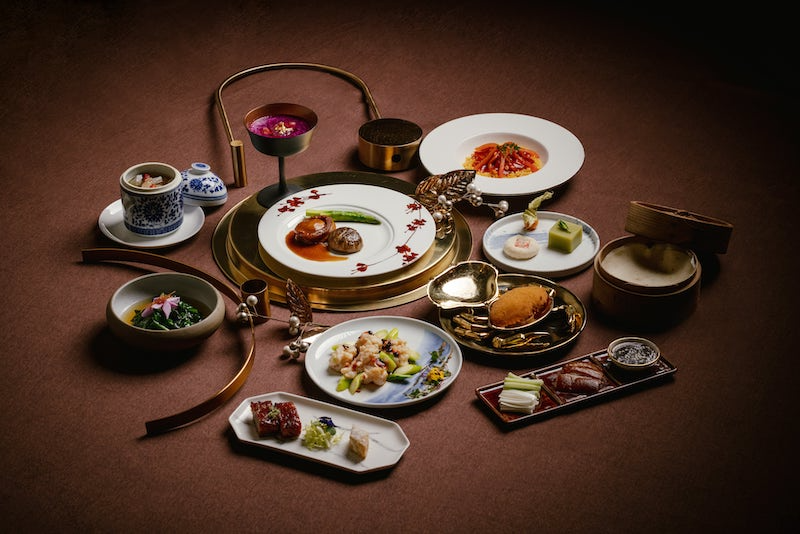 Michelin-starred Cantonese restaurant, Duddell's, is celebrating its 10th anniversary this summer with a series of exclusive offerings, including a 10th anniversary tasting menu, 10th anniversary cocktail menu by Mario Calderone, two-night only dinner with Chef Andrew Wong of two Michelin-starred A.Wong in London, and cross-hands lunch and dinner at the one Michelin-starred Summer Pavilion in Ritz-Carlton Millenia Singapore.
The the new 10th Anniversary Menu, available from now until 31 August, features a line-up of Duddell's signature selection of appetizers along with elevated Cantonese delights that showcase chef Chan Yau Leung's true master of the cuisine like deep-fried crab shell stuffed with fresh crab meat; double-boiled chicken soup with red conch, wolfberry, and yam; succulent braised South African four-heads abalone with oyster sauce; and Duddell's Peking duck, among other elevated Cantonese delights that showcases Chef Chan's true mastery of the cuisine.
For two nights only on 15 and 16 August, Duddell's will welcome renowned British-Chinese chef Andrew Wong of London's two MICHELIN-starred A. Wong for "A Cantonese Journey Through Time". Taking place on 3/F of Duddell's, diners can look forward to newly interpreted dishes.
On 2 August, chef Chan and his team at Duddell's will travel to Singapore to present a special cross-hands 6-course lunch and 8-course dinner at Ritz-Carlton Millenia Singapore's Summer Pavillion led by Hong Kong chef Cheung Siu Kong. Highlights will include deep-fried custard with white truffle sauce, spotted grouper with 20 years huadiao wine and egg white, and braised pork belly with South African 7-heads abalone and tangerine peel.
Where: 1 Duddell Street, 1 Duddell St, Central
The Baker and The Bottleman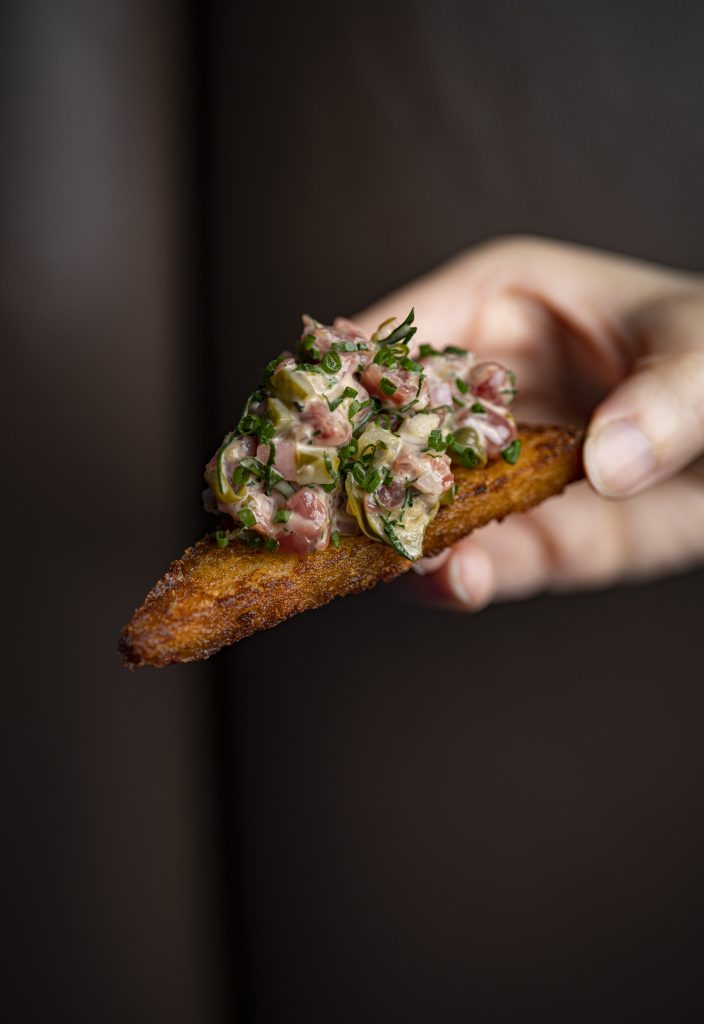 The Baker & The Bottleman, part of the award-winning Simon Rogan restaurant group, opens its doors with a newly launched European á la carte and matching wine menu consisting of low-intervening options. Focusing on the ingredients themselves, the produce is sourced from as many local independent farmers and small-scale producers as possible, ensuring a fully traceable menu. Coming fresh from Aberdeen with an expertly designed depuration system, the local seafood guarantees supreme quality. The breadbasket derives oven-fresh bread from the bakery below the restaurant while the juicy duck is famously sourced from Beijing. Notable small á la carte dishes feature Beef Tartare served with beef fat-induced hash brown, Grilled Cuttlefish as well as Jerusalem Artichoke crisps paired with fresh pears and onions. Sharing plates include their signature Iberico Pork Chop, Dry-Aged Local Duck, and their evergreen item – beer-battered Fish Burger.
Where: Shop G14 and G15, Lee Tung Avenue, No.200 Queen's Road East, Wan Chai
Nicholini's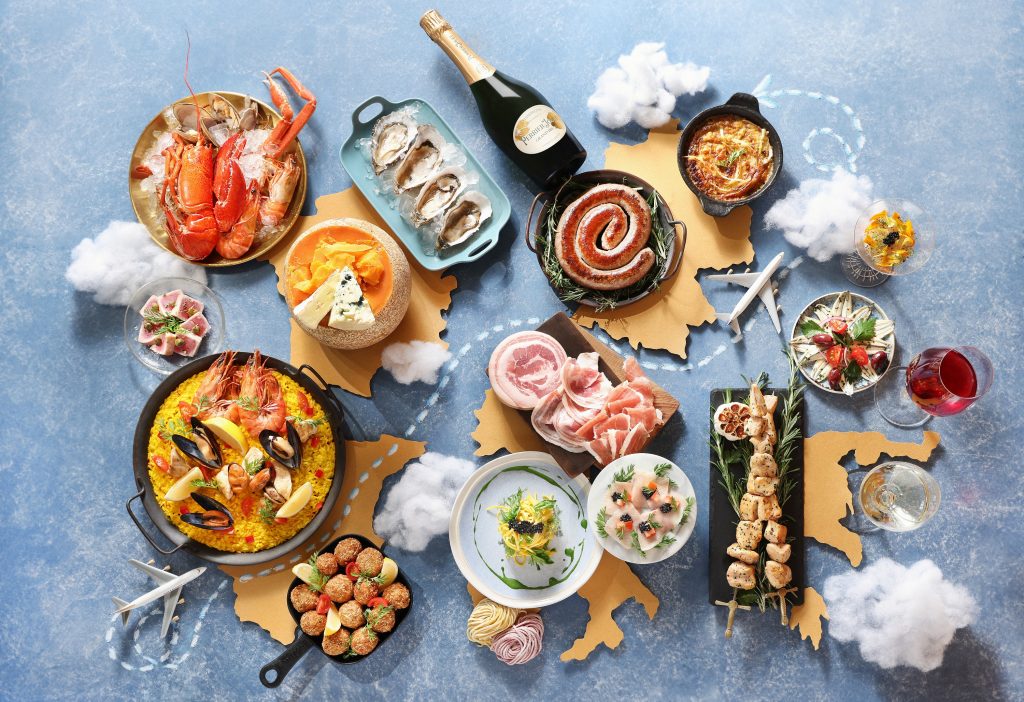 Having offered the most coveted brunches in the city, Conrad Hotel's Nicholini's, transforms the eighth level into a weekend carnival of exquisite European cuisines. To begin with, Chef Riccardo Catarsi and his culinary team have curated a plethora of over 20 antipasti to awaken your umami taste buds, displaying the freshly sliced cold-cuts to showcase the Italian expertise in meat preservation. The chef pays tribute to the embodiment of Italy's culinary spirit with homemade pasta, every kind made to order to preserve its perfect texture. The pasta of the day will be tossed in a wheel of 24-month-old parmigiano to create a velvety and salivating dish. Marinated and spiced, the juicy and tender 3kg suckling pig steals the show as a platter of Tuscan porchetta. A range of entrées featuring classic Mediterranean dishes along with its dessert section (among the line-up is Austrian sachertorte and crema catalana, strawberry romanoff and Spanish churros) explores the array of unique culinary characteristics in Europe.
Where: 8/F, Conrad Hong Kong, Pacific Place, 88 Queensway, Admiralty
Lobby Lounge at Island Shangri-La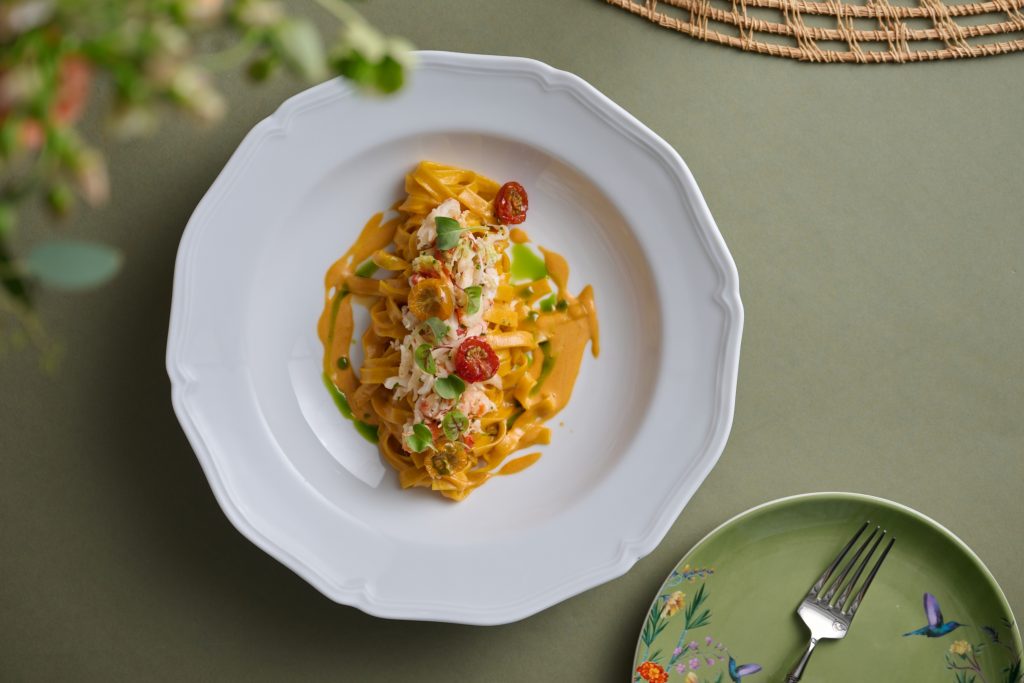 Hop aboard "The Shangri-La Wonderliner" for an epicurean adventure at Island Shangri-La. Inspired by Shangri-La Group's "Find Your Shangri-La" global campaign, the enchanting tram installation staged at The Lobby Lounge sees cosy vintage-inspired tram carriages adorned with elegant green accents alongside blooming floral decorations. Complementing it are a choice of culinary delights – which include afternoon tea, lunch and dinner – all meticulously curated by executive chef Uwe Opocensky to inspire guests to find their personal gastronomic Shangri-La.
Where: Level 6, Pacific Place, Supreme Court Road, Central
Jiangsu Club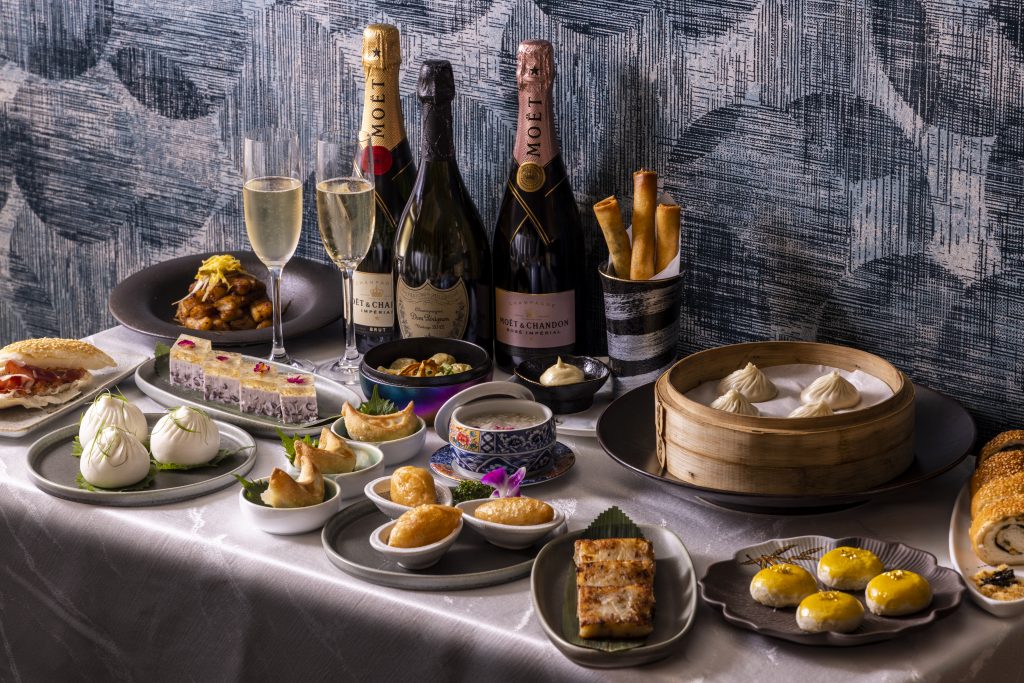 Jiangsu Club celebrates the arrival of summer's peak with their seasonal menu, Dim Sum selection and Weekend "SPLASH" Bottomless Champagne Brunch with Dom Pérignon Vintage and Moët & Chandon Impérial under exclusive prices. Exciting news for glutinous rice lovers as the ingredient has been incorporated extensively, featuring Deep-Fried Glutinous Rice Dumpling in Dragon Fruit Sauce and Brandied Glutinous Rice Dumplings with Moutai available as specially priced dishes to accompany the brunch. Invigorating appetisers from the seasonal À La Carte include Chilled Pork Knuckle, Fresh Abalone with Hangzhou Chilli and South African abalone salad marinated with Hangzhou fresh rod chilli. For a sweet finish, the restaurant presents Brandied Glutinous Rice Dumpling with Moutai and the coveted Bird's Nest with Longan and chilled Chrysanthemum Ice Jelly. Noteworthy Dim Sum delicacies for the summer include Mini Wonton with Fresh Coconut Soup, Tomato Purée Sesame Pocket filled with Smoked Salmon or 48-Month Iberico Ham and Deep-Fried Pork Floss amongst the many expertly curated dishes.
Where: 2/F, Alliance Building, 130 – 136 Connaught Road, Sheung Wan
Tumi x Salisterra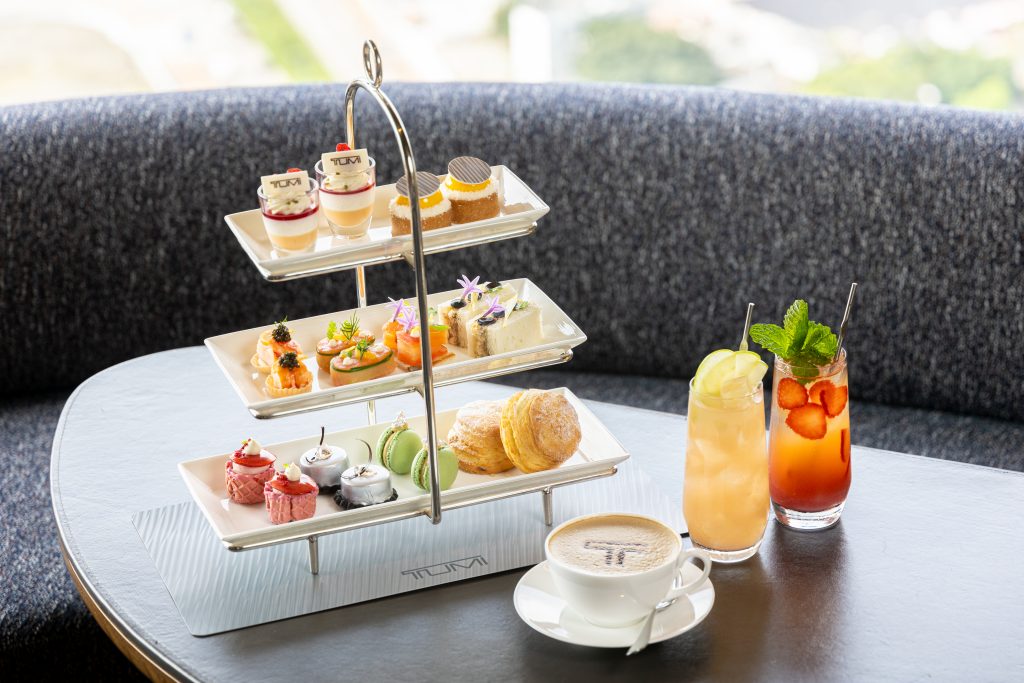 Summer is here, and that means travel season is heating up. In this spirit, Salisterra has joined hands with TUMI for The House's first luggage-inspired afternoon tea. Created by executive chef Cary Docherty and pastry chef Victor Chan, this vibrant tea set is an homage to the light, bright flavours from around the world. Savouries include the lobster and caviar tartlet, and tomato terrine and chicken, girolles and black truffle finger sandwich. While sweet treats such as caramel mousse and brandy jelly reinterpret the modern, cutting-edge design of the 19 Degree Aluminium Series.
Where: Level 49, The Upper House, Pacific Place 88, Queensway, Admiralty
Saicho x Mandarin Oriental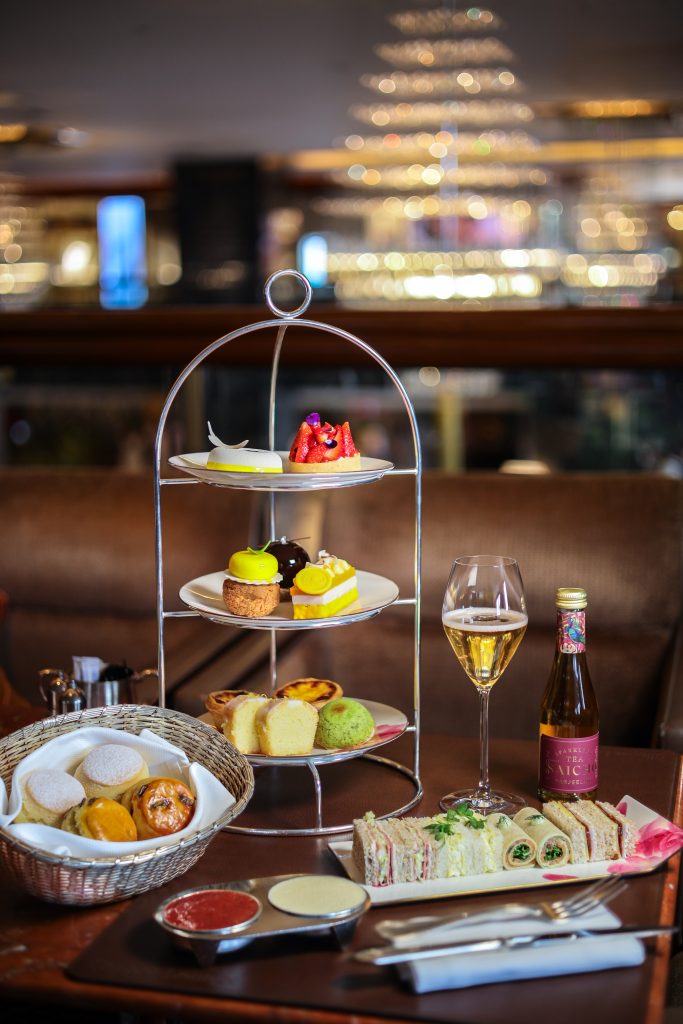 With Saicho's award-winning sparkling tea introduced, Mandarin Oriental's famed afternoon tea perfectly integrates the innovative into the classic practice. Swap a hot cup of English tea with Saicho's full range of summery effervescent beverages that freshen up the palate while savouring the luxurious three-tiered afternoon tea set (featuring a selection of delicate pastries, signature scones, cakes and finger sandwiches). Mandarin Oriental also offers combinations with Saicho's unmissable olfactory enjoyments including, but not limited to, their Jasmine tea, Hojicha and Muscatel Darjeeling as the hotel combines its world-famous oriental hospitality with the Western experience.
Where: 5 Connaught Road Central, Hong Kong
Maka Hiki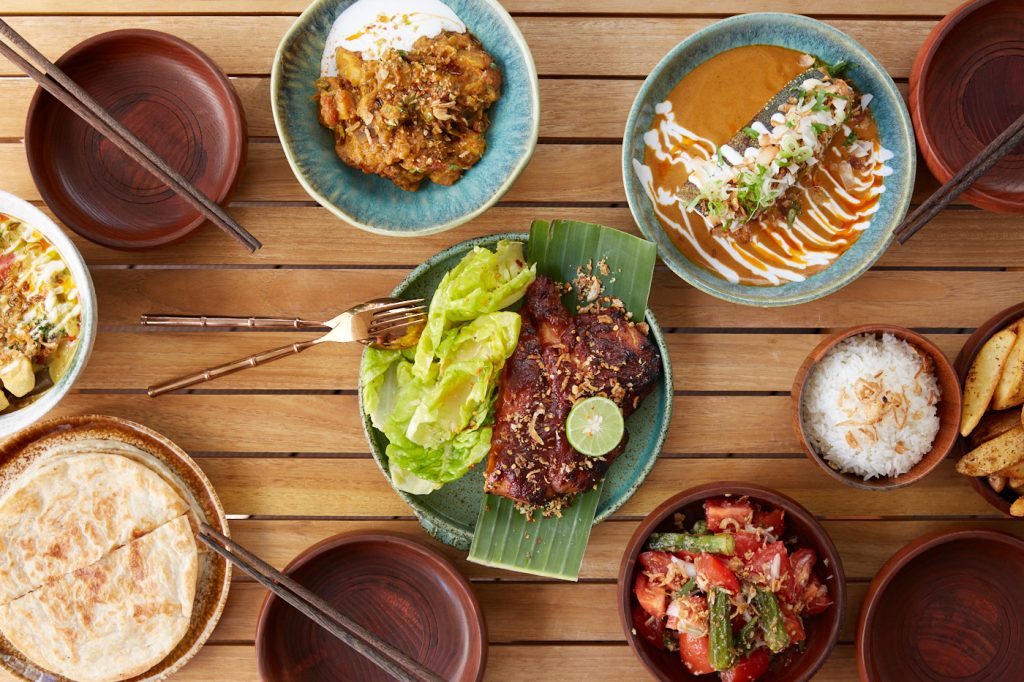 Maka Hiki prides in their bevy of eccentric cocktails with bizarre names, such as Dum Dum Give Me Rum Rum and Bikini Girl, decorated and poured into authentic tiki glasses. Engage in an oceanic party with Tiki bar's Instagram-worthy champagne cocktail bowl – the Forgotten Shell. A three-course weekend brunch menu is also available for both day and night with free flow beverage options. Among the remarkable ensemble of tropical mains are the aromatic Grilled Mahi Mahi curry, the caramelised Half Lombok Baby Chicken, and the 12H Slow Cooked Pork Ribs. Complete your gourmet journey with luscious desserts like Coconut Ice Cream, Rice Pudding, or their Homemade Rhum Baba (a cake studded with dried fruit and soaked in hot rum syrup).
In addition, Maka Hiki has launched a brand-new burger menu with scrumptious options for carnivores, vegetarians and pescatarians alike. Their gastronomic meat-sauce combination will impress the pickiest burger connoisseur, especially the smoky Luau Lamb Burger served with green chutney sauce and the Oceanic Breeze Burger featuring tamarind and kashmiri chili-based curry oozing on top of a snapper filet.
Where: 2/F, The Corner House, Little Tai Hang, 98 Tung Lo Wan Rd, Tai Hang
Glenlivet x Wako Sake Lab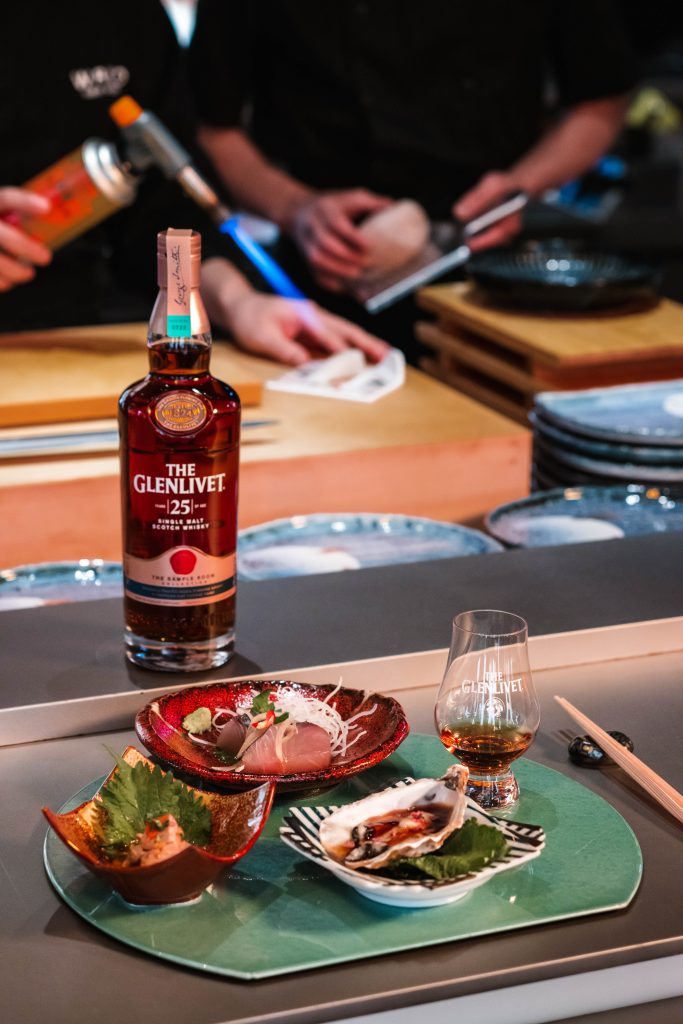 The Glenlivet, the original Speyside single malt, has reimagined its renowned 21 and 25 Year Old expressions, which come together to form The Sample Room Collection. Aligning with the brand mission of pushing boundaries with innovation, The Glenlivet has joined hands with Wako Sake Lab in Tin Hau to curate a unique culinary experience that pairs The Sample Room Collection with traditional Japanese omakase. Available from 28 July to 12 August on Friday's and Saturday's only, the 12-course meal is set in an immersive dining space which transports guests to the heart of where the Collection was born, The Sample Room in The Glenlivet distillery in Scotland. Highlights include the slow-cooked ankimo paired with The Glenlivet 25 Year Old single malt, aburi sea bream sushi with the 21 Year Old, and the sonic dessert experience, which harnesses the power of sound to encourage guests to interact with their senses.
Where: G/F, 1 Gordon Road, Tin Hau
Maggie Choos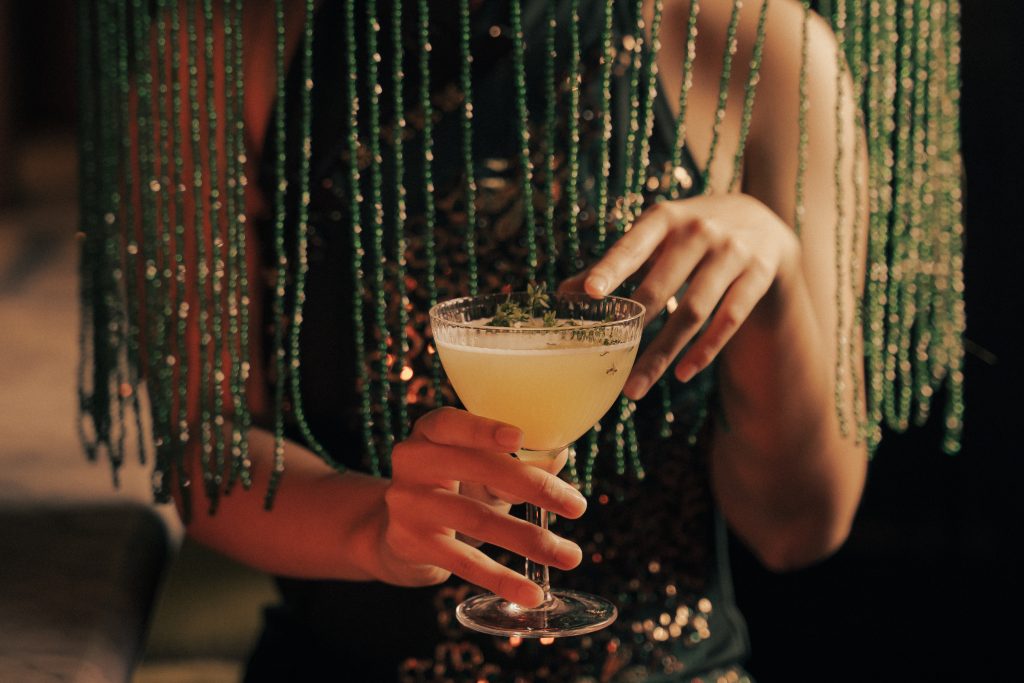 Travel back to the enigmatic old-world glamour of the Far East with Maggie Choo. Fronted by an antique shop on Hollywood Road, the Chinoserie-inspired part cocktail bar, part cabaret, part late-night soiree, restores diminished glamour with live entertainment and a modern take on classic tipples. For those looking for something lighter, there is Driven by her Dreams, which is made with jalepeno infused tequila, aperol, cilantro, grapefruit juice, honey and a hint of citrus. Pair it with some snacks such as the Pea Guacamole and tortilla chips, or Sweetcorn "Ribs" served with coriander and chilli.
Where: G/F, Chinachem Hollywood Centre, Hollywood Rd, Central
Singular Concepts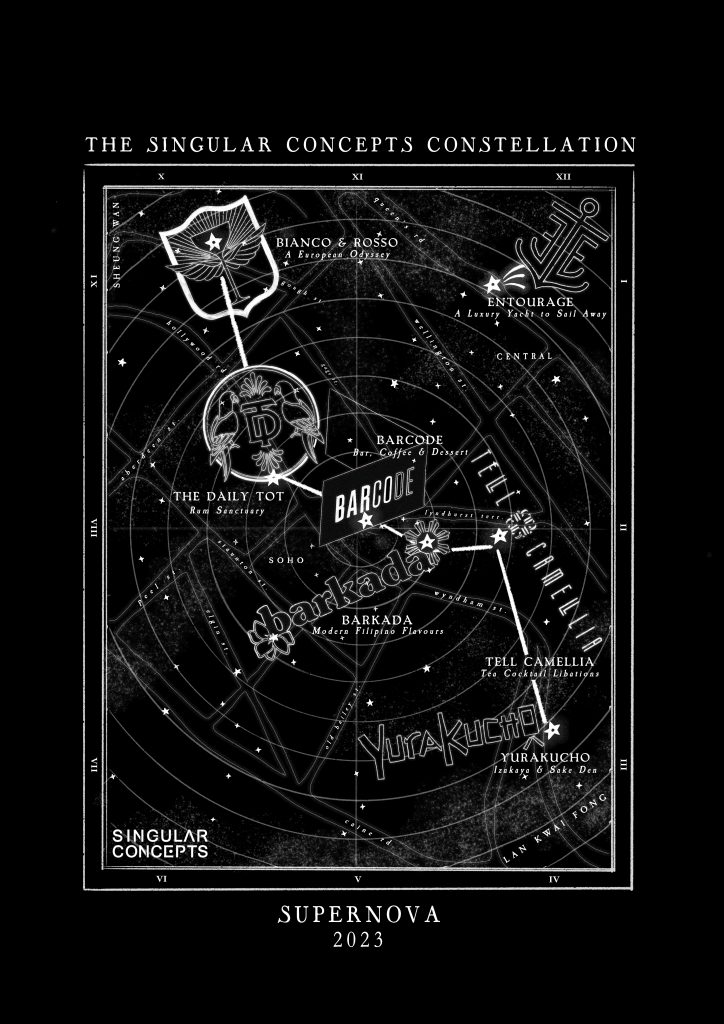 One-year anniversary is a tremendous milestone for the new start-up Singular Concepts. Themed "Supernova", which represents "the explosion of experiences, stories and venues" they have created, the F&B group has launched the Supernova Stargazing Map Rewards Programme. Featuring a sparkling constellation map derived from a street map of their venues, custom-made by Indian local artist, Riya Chandiramani, customers who spend over HKD 1,000 at any Singular Concept venue or make a reservation through OpenRice will receive one of these Stargazing Maps. With it, a complimentary lunch experience for two at Yurakucho, Bianco & Rosso or Barkada can be redeemed once you visit any four of Singular Concepts' venues. A world-class bartending line-up also celebrates the special occasion at The Daily Tot and Tell Camellia, featuring exclusive guest shifts or appearances from distinguished bars and bartenders, solidifying Hong Kong's expanding influence in the art of mixology.
Coolhaus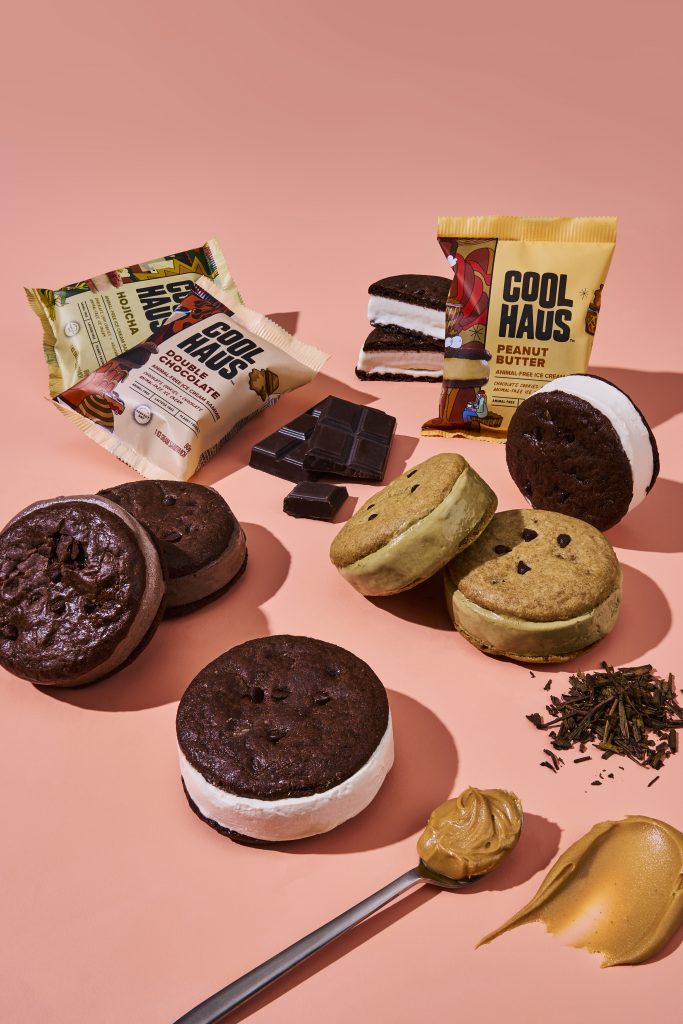 Coolhaus' signature line of "Sammies" blesses Hong Kong with their irresistible lactose-free frozen cookie sandwiches. Made with Perfect Day's whey protein, a pioneering manufacturing process using microflora instead of cows, guilt-free ice cream fills the 100% lactose-free chewy soft-baked cookies to create the innovatively lovely treat. Knowing that dairy-free food improves digestion and your skin while conserving the environment, with significantly reduced water usage and greenhouse gas emissions in its production gives sceptics the final push to try it out. Four flavours are currently available in the series, including Mocha Fudge, Mint Chocolate, Double Chocolate and Peanut Butter, the last being a limited edition.
Where: In 7-Eleven shops across Hong Kong