Golden Flower's Henry Zhang talks preserving tradition in taste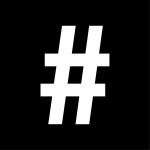 By: Stephenie Gee
September 25, 2023
Preserving tradition is a challenge in a world that seems to be on a constant quest for the novel, the exotic and the never-before-seen. But leave it to the executive chef of Macau's Michelin-two-star Golden Flower, Henry Zhang Zhi Cheng, to make it happen. He tells Stephenie Gee why and how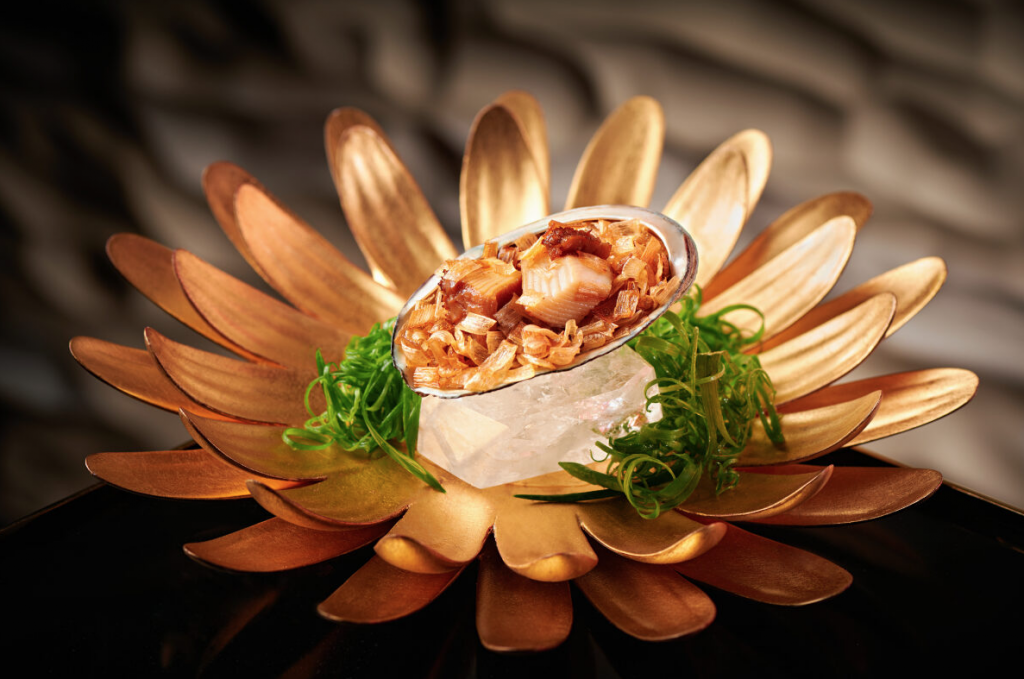 At a corner table inside Golden Flower – the Michelin two-star floral garden-themed fine-dining restaurant at Wynn Macau preserving the taste of Chinese imperial cuisine – Henry Zhang Zhi Cheng is reflecting on why he became a chef after first discovering the craft as a young child through the Japanese manga series Chūka Ichiban!, which follows 13-year-old culinary prodigy Mao's journey to becoming a master chef. "Because I'm a very vain person and cooking is something that fulfils this vanity," he says. "I've never felt the same way with doing anything else. I'm not good at studying; no one's ever commended me on it. I'm not particularly good-looking; no one's ever called me out for good looks. But the one thing I do get recognised for is my cooking.".
In between bites of slow-cooked abalone with crispy scallion, fish maw in superior chicken broth, and chicken oil-steamed red flower crab and flat rice noodles, it's easy to see why: firmly grounded in the storied traditions of Chinese cuisine and fuelled by passion and tenacity, Zhang's cooking resonates on a deeper level than can be reached by technical skill – of which he has plenty – and ingredients alone. "My cuisine is not about conveying a message or showcasing an interpretation of Chinese food or anything of that sort. I'm here to simply respect, preserve and promote traditional Chinese cuisine," he says.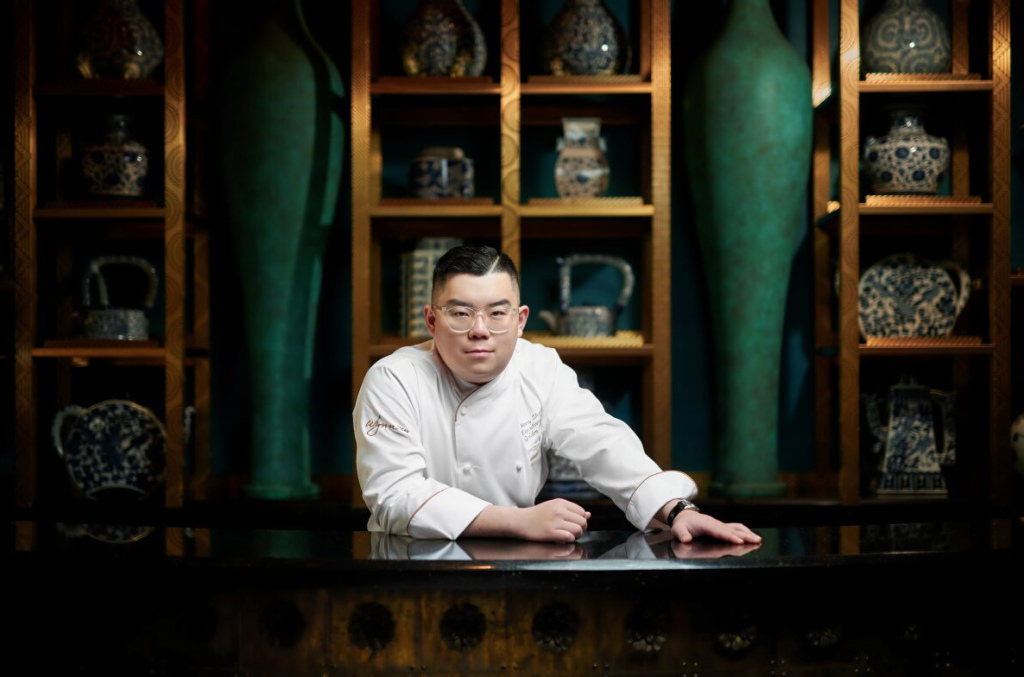 Crediting the devotion of Japanese chefs to their country's gastronomy for his own steadfast dedication to upholding the traditions and culture of his home cuisine, Zhang hones in on what differentiates it from the rest of the world and dives into the wealth of information it holds as a cuisine rather than taking the easy way out by succumbing to the chase for modernity that is infesting our world.
"I know that not everyone may appreciate traditional Chinese food and there was a time when I wanted to please everyone with my cooking," he says. Early in his career, Zhang was the one amping up the bells and whistles. Think liquid nitrogen drunken crawfish, white truffle and wagyu spring roll, and roast goose finished with edible flowers. "But then I realised in life that's just never going to happen. So now I do it for myself and for those who understand and appreciate what I do. I have a lot of regulars who keep returning with new friends and I even had a guest once who brought in an artist to draw a portrait for me because they connected and enjoyed my cuisine so much. And that's all I want to do: make my guests feel good."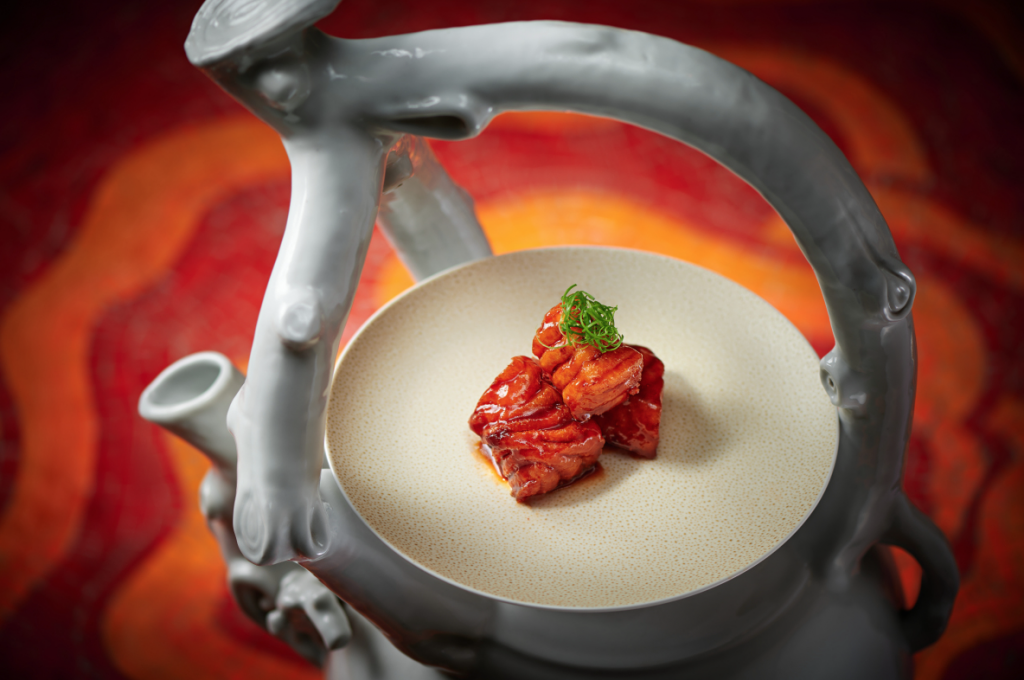 Partly through good service ("I want my customers to feel like a king. And to be frank, I don't think we're there yet. It's hard to really let go of your ego and simply service your guests because there's that notion in today's society that service workers are inferior to others. But they're not. It's just a job. For me, a true service mindset is being grateful to your guests for coming here and enabling you to fend for your family. This is the kind of mindset I want for my staff – front of house and chefs alike") and partly through good food.
In this pursuit, Zhang will, while mindful not to stray from his intended path, embrace expressions of modernity to sensitively elevate a dish to make it better. Such as cheese, which is featured recurrently in his cooking for the richness and indulgence it brings to a dish. You might also find him harnessing food science and technology to ensure the quality of his food is consistent. In particular, his roast dishes like the Beijing roast duck, which was, he tells me, in the days of yore mostly reserved for the autumn season when ducks are most succulent and the fruit wood for smoking most fragrant. Nowadays, though, he need not rely on seasons for a delectable roast duck because air-drying rooms can recreate the same autumn conditions.
"But even though I may be adapting the cooking method, I am still following tradition in that it's still the same combinations," he says. "Tradition isn't something that should be overthrown; it takes years and years and years for tradition to take root. Take the Hong Kong roast goose as an example. It doesn't make sense if I serve you roast goose with French-style bread, right? It has to go with either rice or noodles. There shouldn't be flowers on it either. And that's the thing. There's so much gimmick in Chinese cuisine today – complicated techniques, intricate presentations, conveying 'messages' through the food. It's a problem. People may not see it now. But five, 10, 20 years later when traditional Chinese cuisine is nowhere to be found? They will."
So, when in 10 years you're wolfing down this iconic dish of traditional Chinese cuisine, let's not forget to thank Zhang and his relentless tenacity.