Censu's chef Shun Sato dishes up elements of the Japanese countryside at his new Gough Street restaurant
At first glance, Censu – with its timbered walls, open kitchen and sharing dishes – gives off an izakaya vibe. But chef Sato, the son of an izakaya owner, is adamant that his new venture is anything but.
Capture all the senses
Sato is no stranger to the beauty of simplicity. Boasting stints in the kitchens of Blancharu in Sydney, Aqua in London and Ho Lee Fook here in Hong Kong, his experience shows in the casual elegance of his creations. Mixing decadent modern ingredients with traditional techniques, each dish is a surprise.
The interior was designed by Japanese firm Jamo Associates with design direction by Shigenobu Yamaoka from Trunk Hotel. Censu's interiors blend modern twists – such as denim artwork – with the more traditional wabi-sabi concept and values. The large walnut table centrepiece is made to get roughed up by customers, as a sign of a good time.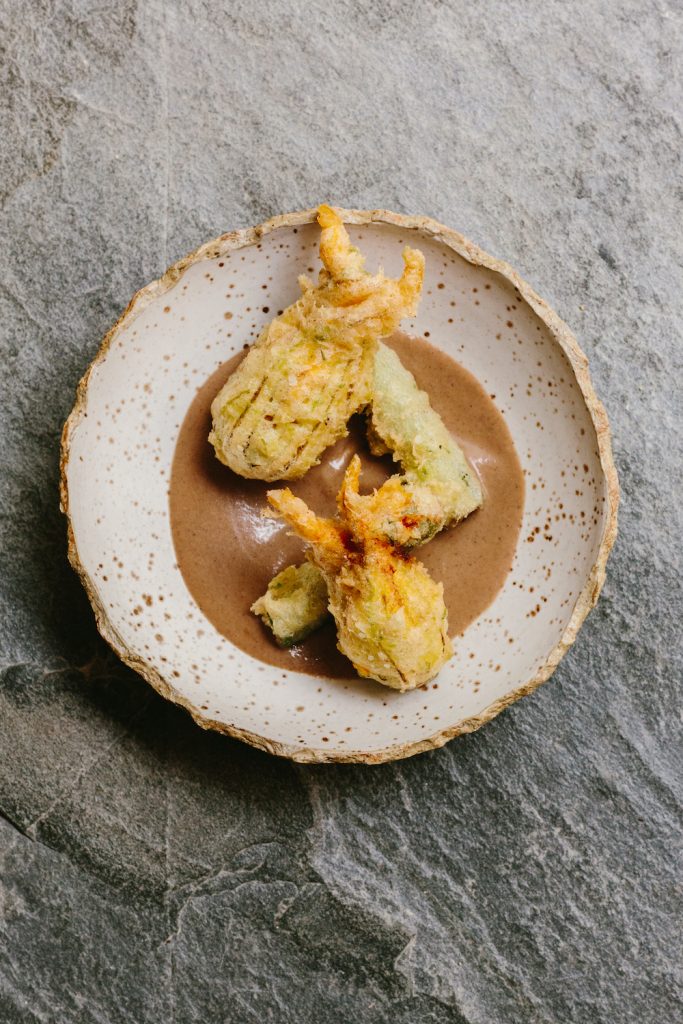 Shun Sato brings childhood memories to life
What was the inspiration behind Censu's name? How does an experience at the restaurant reflect this?
Shun Sato: Censu is Japanese for "folding fan", but in English the name alludes to a celebration of all the different senses that define Censu as a space. Senses exist not only in terms of taste, touch, sound, smell and sight, but also in terms of lifestyle. My team's fashion, music, design and, of course, culinary senses are at the core of our values. We strive to be more than a restaurant. This is why we collaborate with different lifestyle and design partners, like Japanese fashion brand, Washi, and pottery artisan, Waka.
How did your childhood experiences inspire your menu?
SS: I was born and raised in Sendai (in the Tohoku region), where my father owns an izakaya. So cooking runs in my family. I spent most of my childhood exploring new dishes and absorbing my father's cooking skills or going camping with my closest friends. We would cook rice in bamboo over a campfire, go fishing and talk until sunrise. It was a simple but beautiful time. I wish I could relive those moments with my dearest ones in Japan and I can't wait to see them again once the travel restrictions are eased.
Censu's interior was inspired by your grandmother's house in Sendai. What does your grandmother mean to you? And how do you incorporate the wabi-sabi philosophy into your day-to-day life?
SS: My grandmother's house is a perfect example of wabi-sabi with its grooved, unpolished wooden beams and bright sakan plastered walls. Wabi-sabi is about finding the beauty in simplicity and imperfection – values that my grandmother taught me and that have defined my path ever since.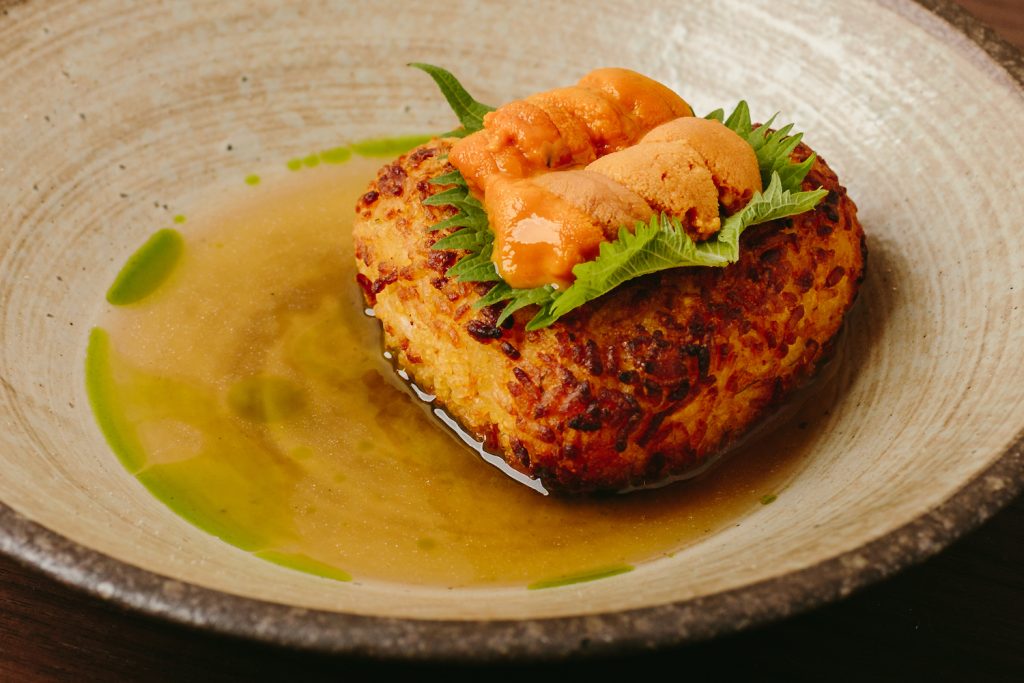 A home away from home
If you could incorporate one aspect of Censu's interior into your own home, which would it be?
SS: I would love to have Censu's large grooved and unpolished walnut table, carved from a single piece of wood, at my own home. Unpolished, natural wood is one of the most beautiful elements of Censu's interior design. The natural material adds such a warm and inviting ambience to every space, and the long wooden table is the perfect centrepiece.
Also see: 8 new cocktails to try at Asia's best bars in Hong Kong
What is an experience that is unique to Censu?
SS: Censu is my interpretation of the feeling of home in every sense. Guests should feel like they are coming home when they taste, smell, feel, hear and experience Censu. This is something that I think is missing in Hong Kong. It's a busy and buzzing city that never sleeps. So Censu offers the feeling of a homecoming in the heart of Central. Where you can sit back and unwind while enjoying good food and conversations – this is what makes us unique.
What's for dinner?
Censu has a rotating seasonal menu. Which season boasts your favourite ingredients?
Autumn and winter, in particular when it comes to jet-fresh premium seafood and vegetables. I work closely with my suppliers when I create new dishes. Or select new highlights for our rotating seasonal menu because my suppliers know best which ingredients currently promise top-notch flavour and the highest quality.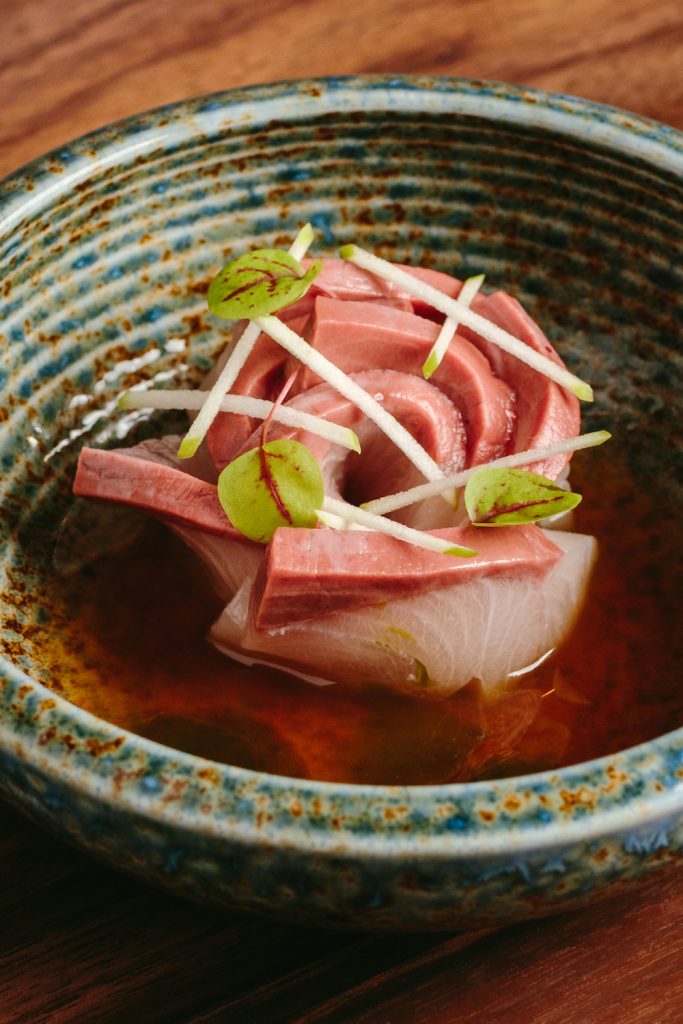 In your opinion, what is the one dish everyone needs to try in their lifetime?
One dish that everyone needs to try in their lifetime is freshly cooked Japanese rice – it's the base of our cuisine and is deeply embedded in our culture. It's the most important crop that has been cultivated in Japan for more than 2,000 years and boasts multiple vitamins, protein and calcium. And it is the epitome of umami flavour.
A space for all
If you had full control of the Censu playlist, what would be the main genre of music?
At Censu, I offer a space for everyone on my team to live their "senses", which is why I chose not to have full control over the playlist. I encourage everyone in my team to play their favourite songs. Even though I usually listen to relaxing music by Mabanua at home, my team should also feel at home enough at Censu to play their tunes – be it hip-hop, indie, rock or electro swing. Our eclectic playlist is a special Censu soundtrack.
How do you hope to influence people through your cooking?
With all the creativity, varieties and options that we have in the kitchen, my goal is to make the impossible possible, when someone tells me he or she does not like a specific ingredient. I would most like to use this ingredient to experiment and make the guest fall in love with it after he or she has tried my dish.
What has been the most rewarding aspect of creating Censu thus far?
The most rewarding aspect has been making my dream a reality. I've been working on this concept for two years and finally found the right team of creative minds and aspiring chefs.
See also: An exquisite dining experience at The Manor, The St. Regis Macao