#legendeats: The best dishes we ate in September
September 29, 2020
Whether you're looking for a quick bite during lunch hour or a formal dinner with family and friends, we've got you covered in our monthly #legendeats round-up of Hong Kong's tastiest dishes.
Aria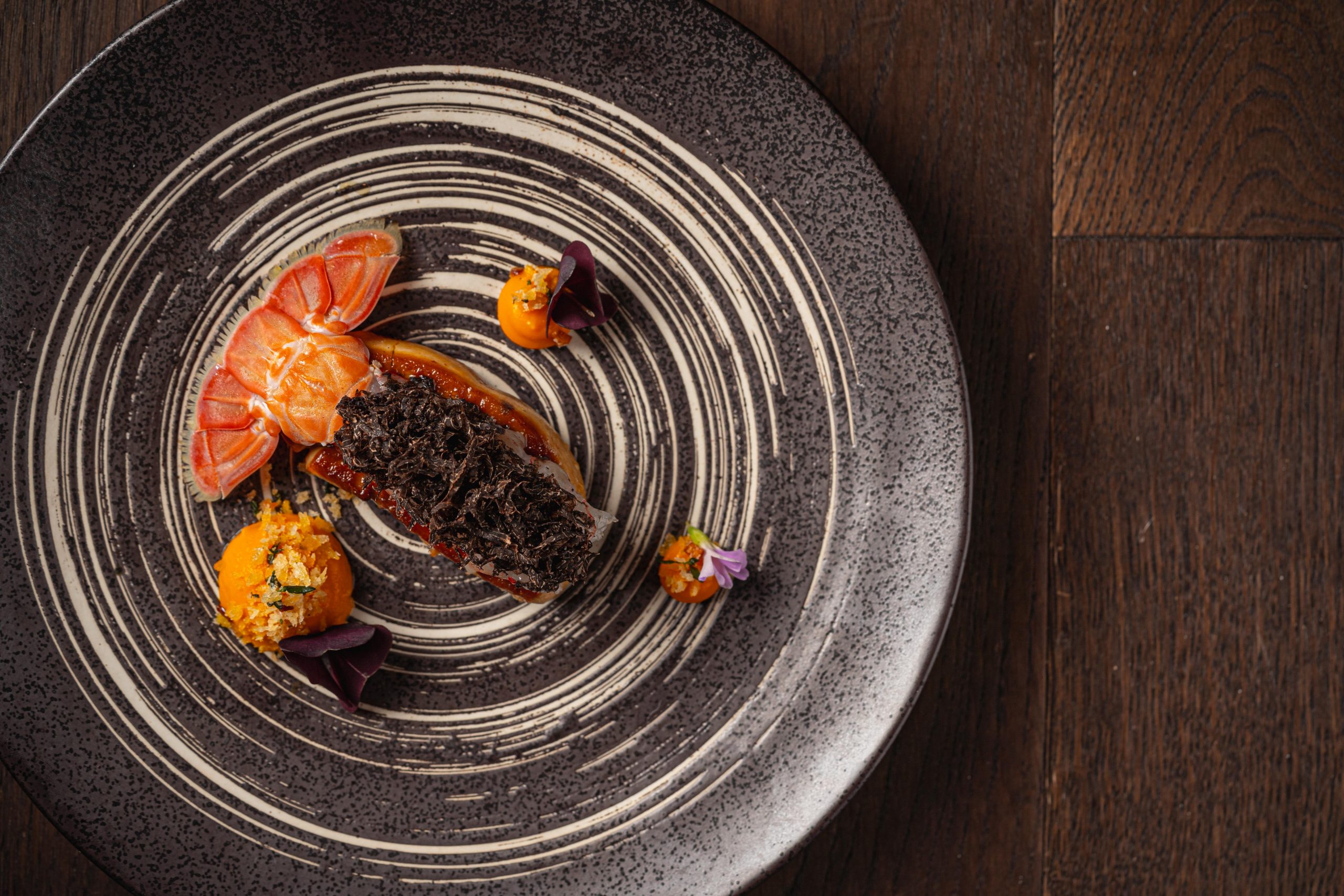 Located in the heart of Lan Kwai Fong, Aria has taken over the former space of Cé La Vi atop California Tower. Helmed by executive chef Andrea Zamboni, the menu is made up of only the freshest ingredients, sourced from all across Europe daily.
Signature dishes to try include the tagliatelle with zarda spicy tomato sauce, blue lobster and bagna-cauda fonduem, foie gras e scampi (pictured above), and Italian milk-fed veal cutlet Milanese style with tomatoes, celery relish and Sicilian lemon. For dessert, chef Zamoni serves up a scrumptious tiramisu using the same recipe his mom used to make for him as a boy. –Austin Miao (AM), Digital Marketing Manager
Aria, 24/F, California Tower, 30-36 D'Aguilar St, Central , +852 2804 1116
The Chinese Library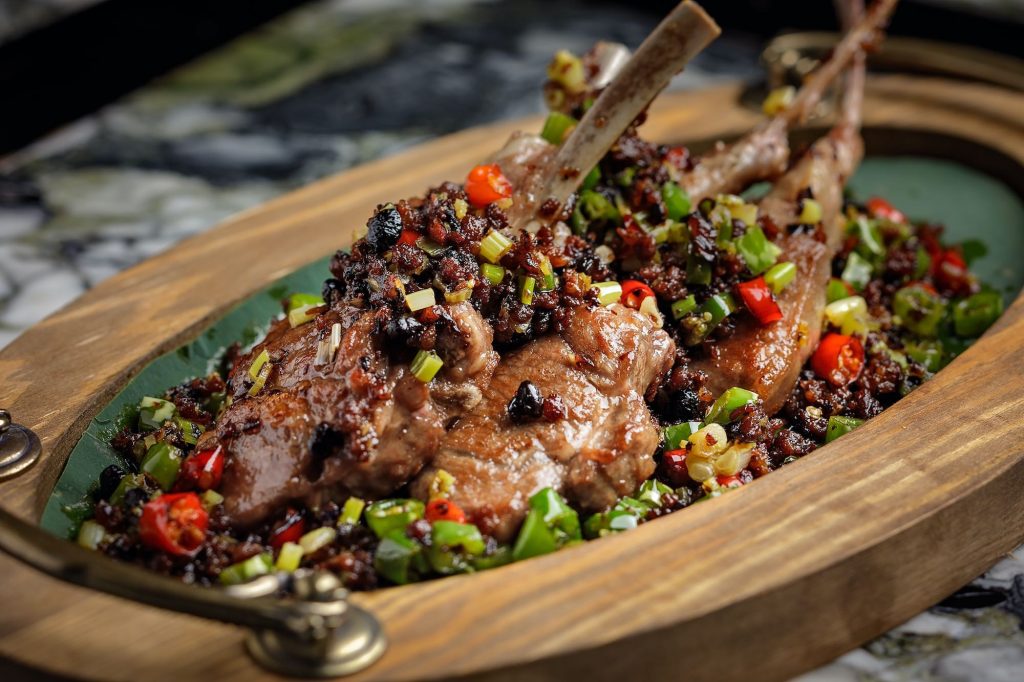 We visited The Chinese Library to sample a host of creative Chinese dishes inspired by eight Chinese regional cuisines. At HK$588 for 12 courses, the limited-time Golden Library Dinner Menu includes laksa xiao long bao, Singaporean style chilli soft-shell crab, bbq pork loin glazed New Zealand manuka honey, roasted 45-day Imperial Peking duck, pan-seared New Zealand lamb cutlets with chilli and pork (pictured above), and Hunan-style steamed Hokkaido scallop with fermented beans, just to name a few. Feeling bubbly? Free flow drink packages are also available at an additional charge. –Elky Siu (ES), Features Editor
The Chinese Library, Police Headquarters Block 01, Tai Kwun, 10 Hollywood Road, Central, +852 2848 3088
Roganic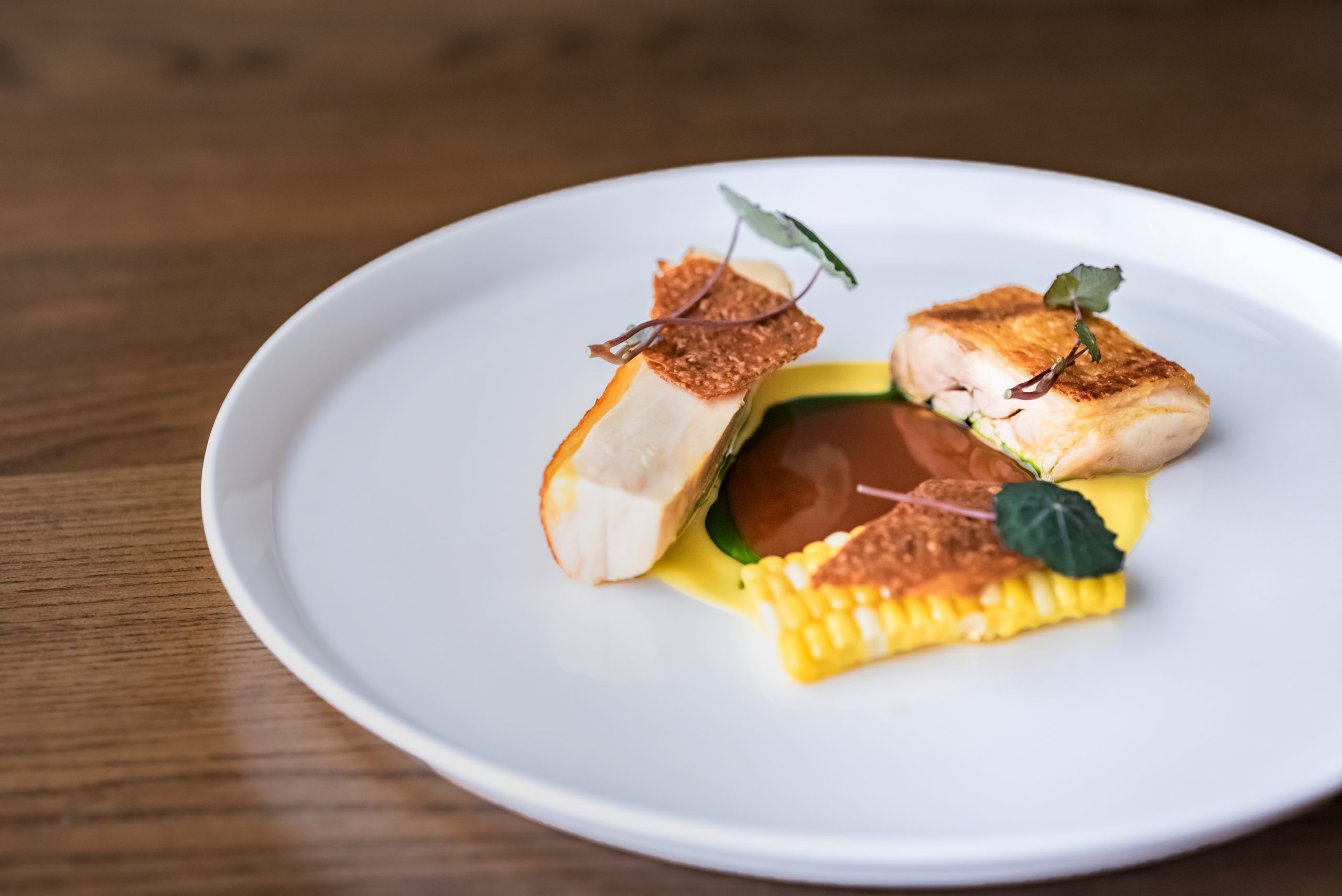 Next up, the 13-course 'Roganic Long Tasting' menu does not disappoint. Each dish was full of flavour and perfectly plated, with one of our favourites being the 'Three Yellow Chicken' with sweet corn, garlic and chili (pictured above). Made with the famed Chinese 'Three Yellow Chicken,' the dish uses yellow chicken breast and confit leg paired with a sweetcorn puree, crispy chicken skin homemade garlic and chilli oil, and elderflower chicken dressing.
Sidenote: be sure to save room for bread. At Roganic, the soda bread with cultured butter is divine with its crunchy top, airy centre and soft, sweet flavour. If only this came in an unlimited bread basket…
Pricing-wise, it's HK$980 for the 10-course Roganic Long Tasting Menu; HK$680 for the 8-course Roganic Short Tasting Menu; and HK$280 for the Roganic three-course set lunch. —AM
Roganic, Sino Plaza, UG/F 08, 255 Gloucester Rd, Causeway Bay, +852 2817 8383
Castellana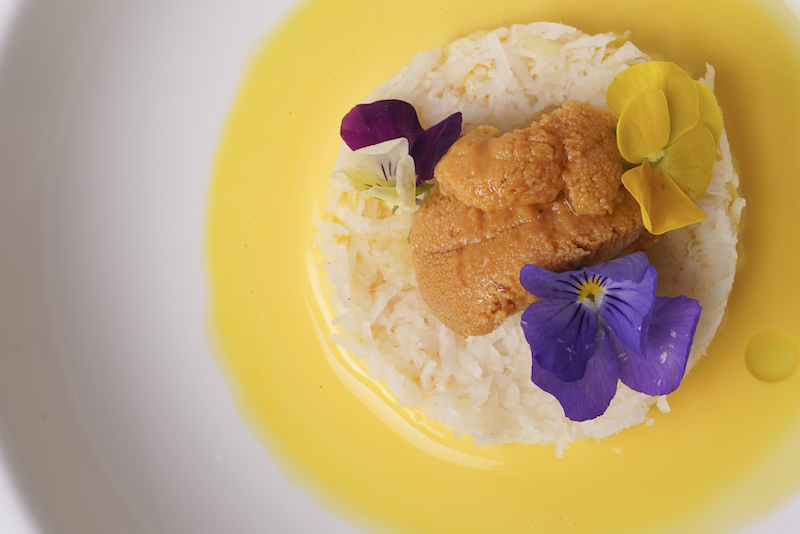 Looking for authentic Piedmont cuisine? Castellana is the spot to be. We tried their 'Signature Journey' menu, which included burrata cheese with Sicilian red prawns from Mazara del Vallo, seasonal chestnut soup with guinea fowl, and glazed succulent Iberico pork ribs.
Priced at HK$980 (plus 10%) for four courses and HK$1,280 (plus 10%) for seven, you can also add Italian wine pairings for a boozy meal. Our favourite dish was the creamy yet crunchy celeriac remoulade with Japanese sea urchin (pictured above). –AM
Castellana, 10/F, Cubus, 1 Hoi Ping Rd, Causeway Bay, +852 3188 5028
22 Ships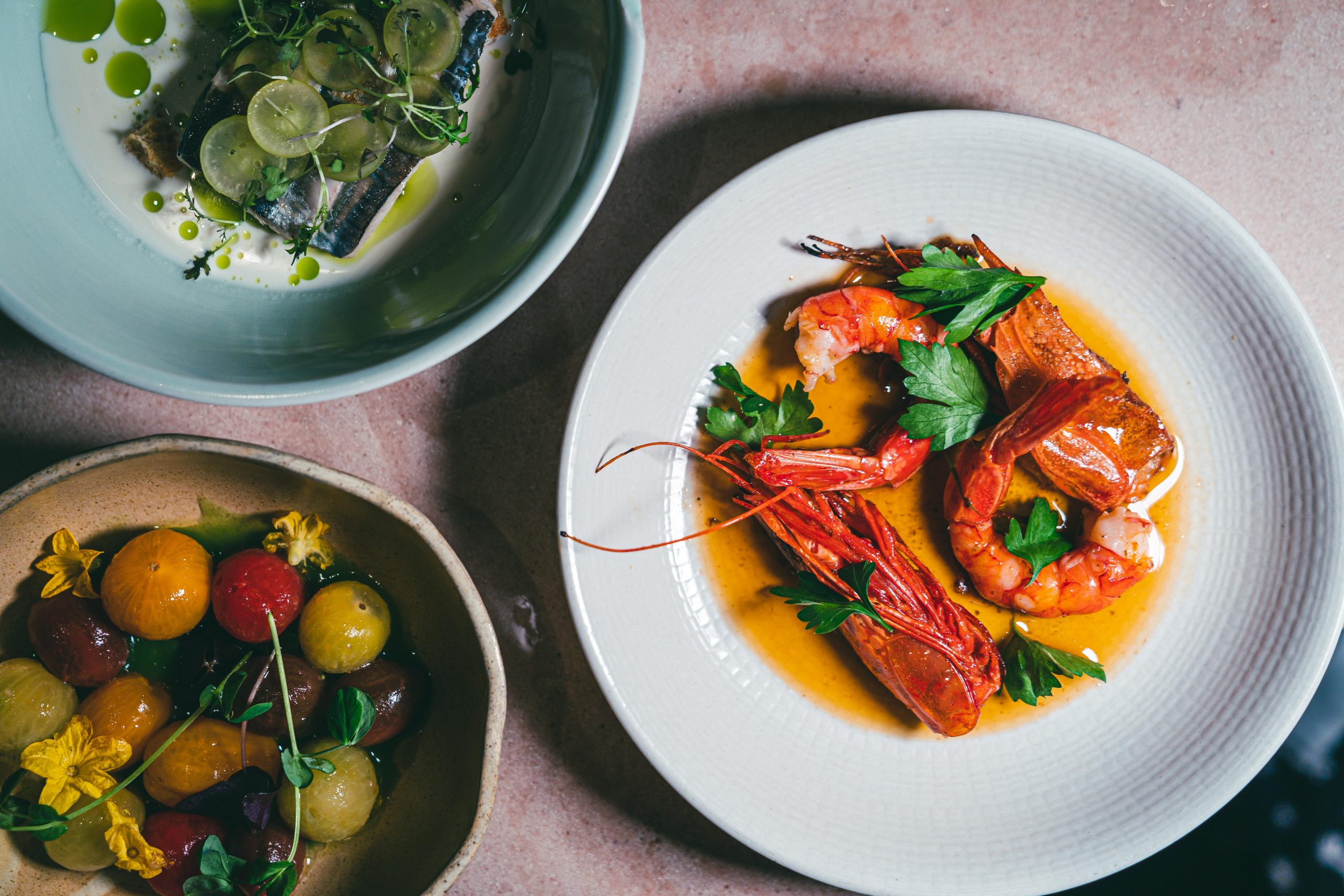 22 Ships has made a triumphant return with chef Antonio Oviedo at the helm of the kitchen, who's introduced a brand new menu that brings the flavours of Spain right to Hong Kong. A dish that we recommend is the black octopus paella (HK$358). Oviedo gives the traditional Arroz negro an elevated touch by using the ink and heads of the octopus to create the black paella stock, while the whole octopus is grilled and smoked in a charcoal oven to give the rice its characteristic smoky flavour. –AM
22 Ships, 22 Ship St, Wan Chai, +852 2555 0722
LPM Restaurant & Bar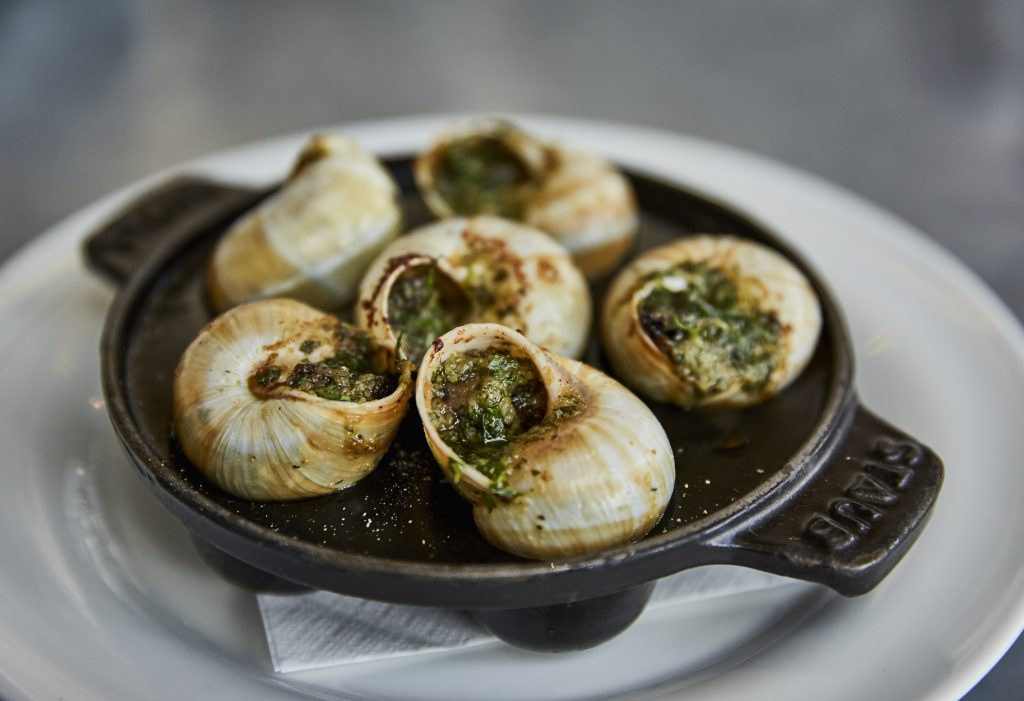 We took a gastronomic journey to the south of France at LPM Restaurant & Bar – the French Mediterranean restaurant formerly known as La Petite Maison. We started the meal with an aperitif recommended by the attentive staff ­– Tomatini, a savoury and sweet martini which is described as "the essence of La Petite Maison". Made with fresh tomato juice, Ketel One vodka, white balsamic vinegar, with a touch of salt and pepper, the signature cocktail did not disappoint, and neither did the food that followed. Must-try dishes include snails in fresh herbs and garlic butter (pictured above), roasted baby chicken marinated in lemon, warm prawns with olive oil, as well as their decadent dessert offerings, from the perfectly caramelised French toast with spice ice cream, to the silky smooth cheesecake that melts in your mouth. –ES
LPM Restaurant & Bar, H Queen's, 23-29 Stanley Street, Central, +852 2887 1113
Soil to Soul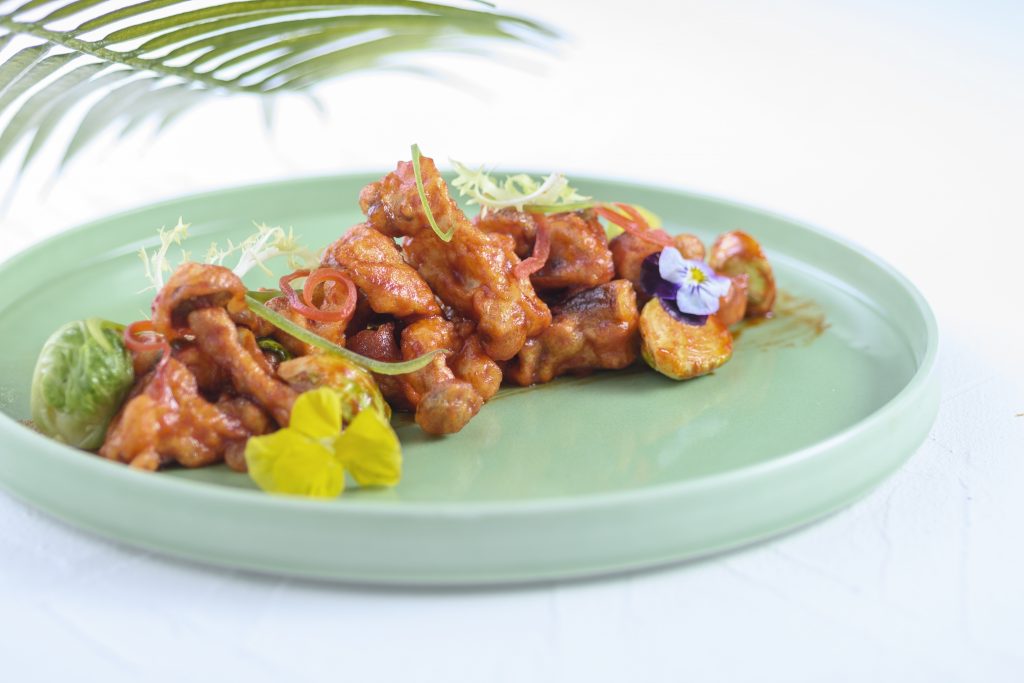 If you thought temple food was bland and boring, Soil to Soul is here to prove you wrong. The contemporary Korean vegetarian restaurant at K11 MUSEA serves a wide array of plant-based dishes that taste as good as they look.
We tried the six-course dinner tasting menu (priced at HK$598 per person), which was served against an elegant décor that is refined, welcoming and relaxing. Our favourite dish was the sweet and spicy mushroom with assorted vegetables (pictured above) – a vegan-friendly version of sweet & spicy pork, only healthier and, dare we say, better? –ES
Soil to Soul, 704, 7/F, K11 MUSEA, Tsim Sha Tsui East, +852 2389 9588
China Tang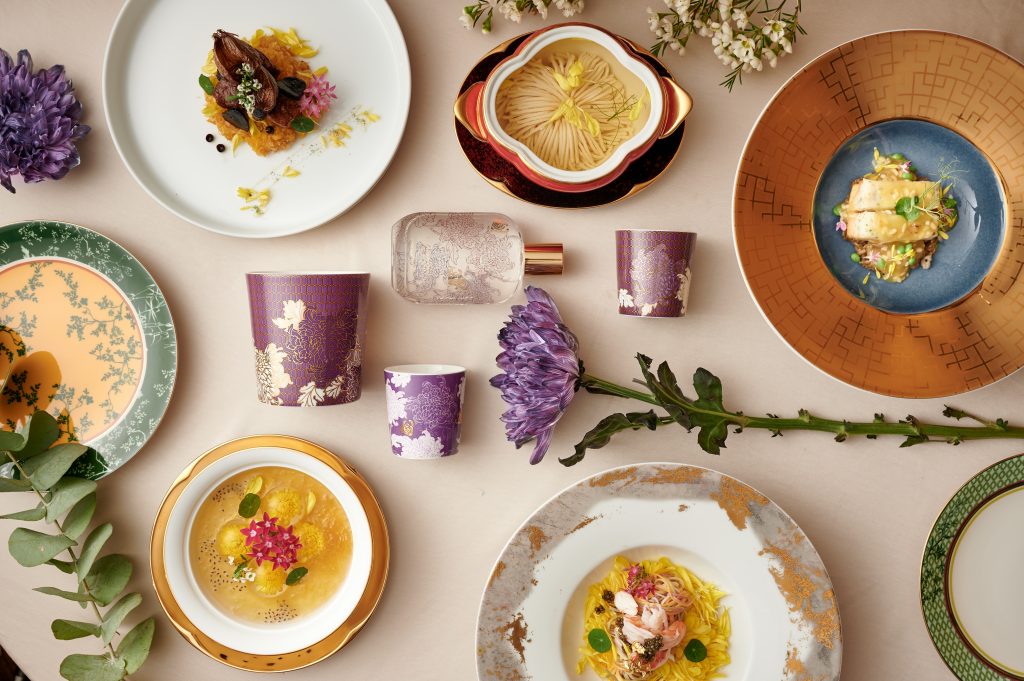 Running from now until 8 November, China Tang Landmark will be serving a specially curated menu in collaboration with Shanghai Tang with soothing and calming scents inspired by the lifestyle brand's Chrysanthemum Home Fragrance collection.
The menu begins with a chilled noodle with seafood, sesame sauce and chrysanthemum, followed by a rich double-boiled consomme with bean curd and Chinese baby cabbage. The next dish is a wok-fried Saga Wagyu beef fried in chrysanthemum oil, followed by steamed chicken with seafood paste, quinoa, chrysanthemum seafood paste.
Finally, the meal ends on a sweet note with chilled chrysanthemum tea pudding with imperial bird's nest – a dish that's as beautiful as it is beautifying. The "Chrysanthemum Quintet" menu is available now at China Tang Landmark for HK$1,288 (plus 10 percent service charge) per head.