All-star guest shifts ahead of Asia's 50 Best Bars 2023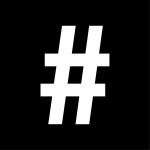 By: Stephenie Gee
July 12, 2023
Celebrate Asia's 50 Best Bars 2023 with a series of all-star guest shifts at some of Hong Kong's best bars ahead of the eighth edition of the awards ceremony on July 18 at Rosewood Hong Kong
Lobster Bar – July 13 to 20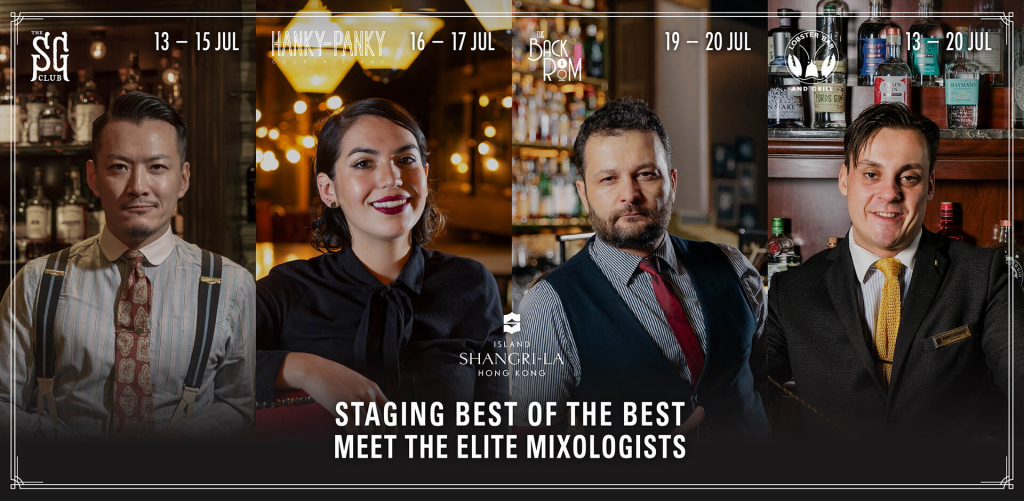 Lobster Bar at Island Shangri-La and its new bar manager, Enrico Gonzato, sets the stage for a celebration of mixology this summer with the launch of "Staging Best of the Best: Meet the Elite Mixologists". Kicking off the pop-up on 13 July will be Shingo Gokan from The SG Club in Tokyo (ranked 21st in Asia's 50 Best Bars 2022), followed by Gina Barbachano from Hanky Panky in Mexico (ranked 13th in 2022) and Volkan Ibil from The Back Room, Shangri-La The Fort in Manila (ranked 51st in 2020).
Where: Level 6, Pacific Place, Supreme Court Road, Central
Quinary – July 13 to 20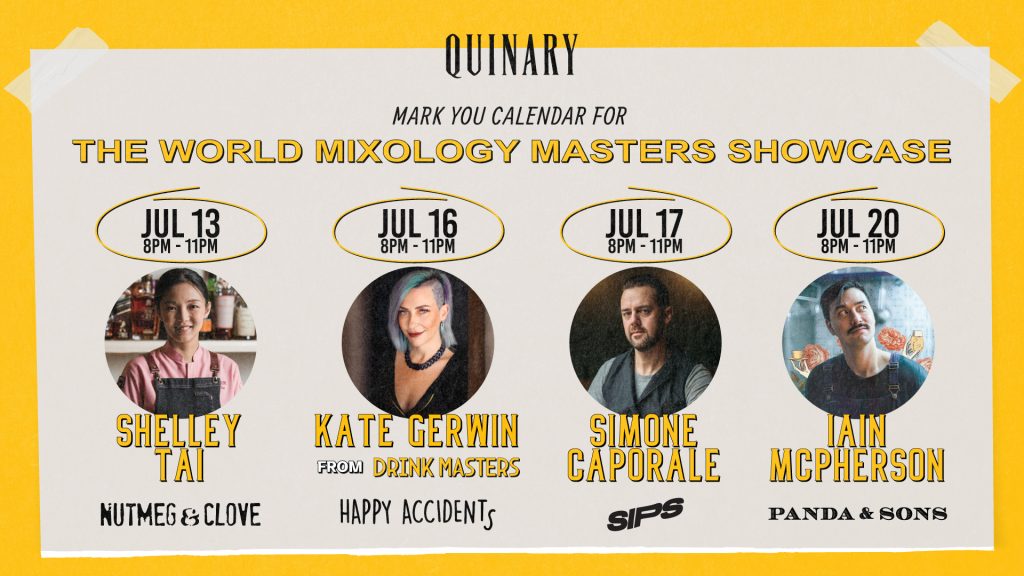 "The World Mixology Masters Showcase" by Quinary pulls together an impressive line-up of world-renowned bartenders. On July 13, Nutmeg & Clove's Shelley Tai – named Diageo World Class HK & Macau Bartender of the Year 2019 during her time at Quinary before moving to Singapore – will be showcasing her cocktail creations that expertly incorporate her love for herbs and spices.
Taking over will be Kate Gerwin, the celebrated finalist of the popular Netflix reality cocktail competition series, Drinks Masters. Then, Simone Caporale, one of the most influential figures in today's bar industry and the co-founder of The Art of Shaking and Sips Drinkery (ranked No 3 in the World's Best 50 Bars 2022).
Last but certainly not least, the final guest shift features Iain Mcpherson, founder of Panda & Sons in Edinburgh, a self-proclaimed cocktail and freezing techniques nerd who loves to experiment with sub-zero temperatures and yet-to-be-discovered flavour combinations.
Where: 56 – 58 Hollywood Road, Central
Salisterra – July 15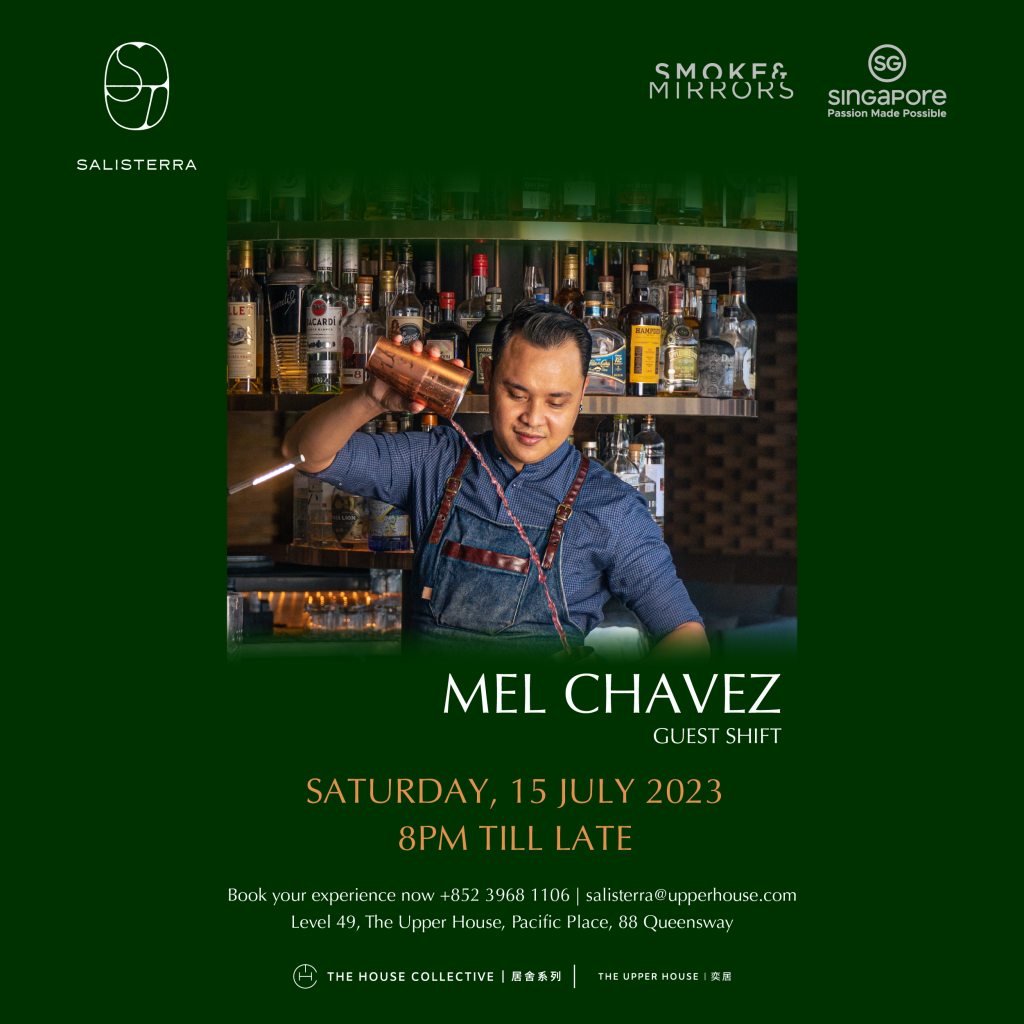 For one night only, Mel Chavez of Singapore's Smoke & Mirrors will be taking the stage at Salisterra. Boasting a slew of awards under his belt – including leading the team to their first placement on Asia's 50 Best Bars list last year – look forward to creations that blur the line between the familiar and experimental, such as My Butter Half and The Katong Laksa.
Where: Level 49, The Upper House, Pacific Place 88, Queensway, Admiralty
Kaen Teppanyaki – July 15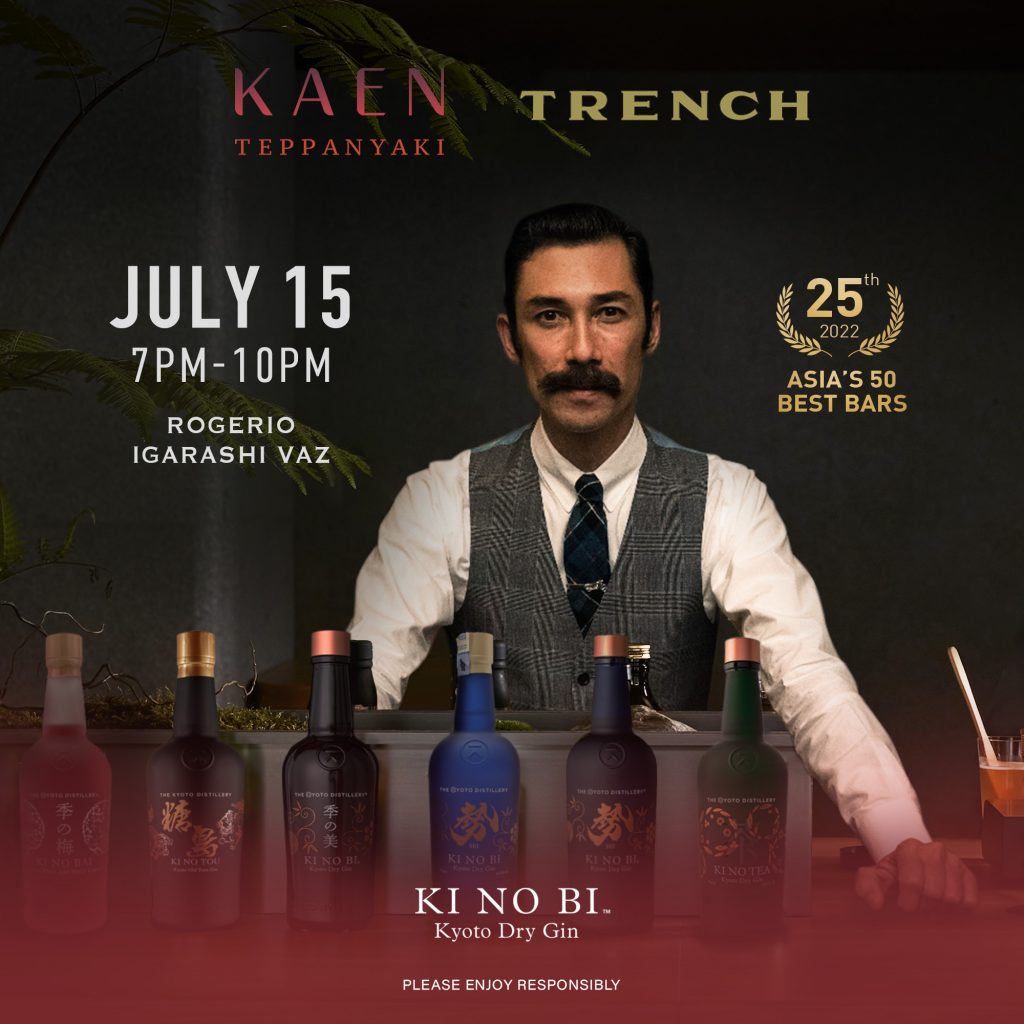 From 7 to 10 pm, the moustachioed Brazilian-Japanese Rogerio Igarashi of Tokyo's Bar Trench (ranked No. 25 in Asia's Best 50 Bars 2022) will take up residence at Forty-Five's Kaen Teppanyaki. Sponsored by Ki No Bi Kyoto Dry Gin, get ready for a night of expertly crafted cocktails that highlight the hallmarks of Japanese mixology: precision and creativity.
Where: 43-45/F, Forty-Five, Gloucester Tower, The Landmark, 15 Queen's Road Central, Central
Cardinal Point – July 16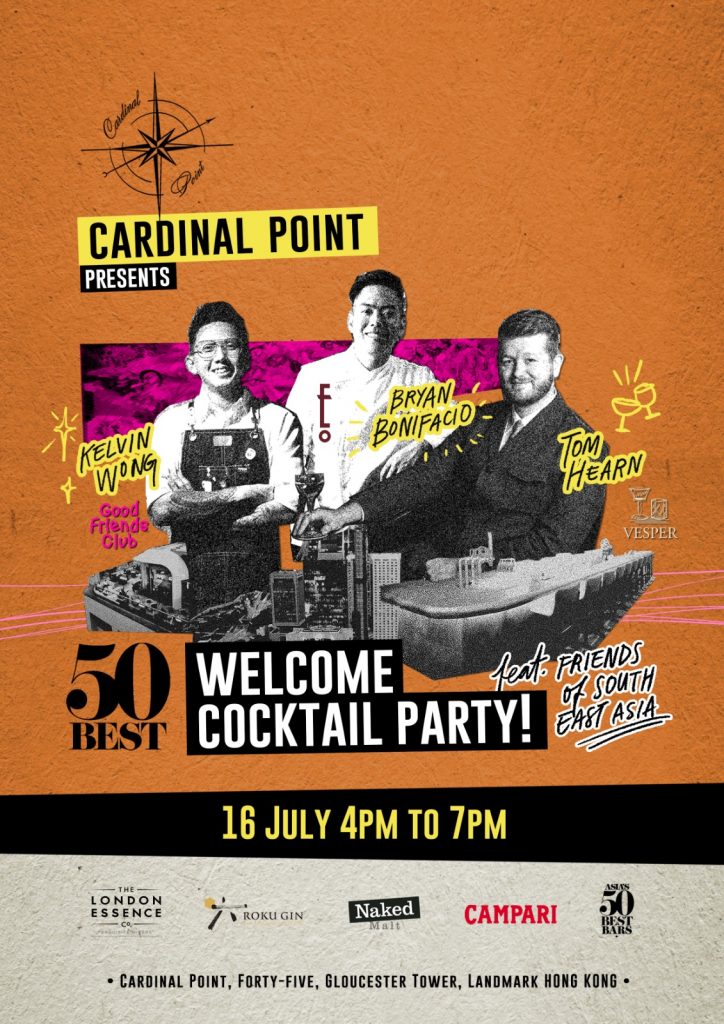 The stunning rooftop bar Cardinal Point will be hosting a 50 Best Magic Hour Welcome Party, sponsored by The London Essence and Roku Gin, on July 16 from 4 to 7 pm. The lineup features some of Asia's very best bars, including Employees Only Singapore, Bangkok's Vesper and Penang's Good Friends Club.
Where: 43-45/F, Forty-Five, Gloucester Tower, The Landmark, 15 Queen's Road Central, Central
The Diplomat – July 15 and 17
Find Chanel Adams, the mastermind behind The Bamboo Bar at Mandarin Oriental, Bangkok, mixing up a storm of Absolut and Monkey 47 cocktails at intimate speakeasy The Diplomat from 10pm-1am on 15 July.
Then, sponsored by Perrier from 7-10pm on 17 July, The Diplomat will welcome Simone and Stefano from Sydney's Maybe Sammy (ranked 29 in the World's 50 Best Bars 2022) and Dean & Nancy.
Where: Shop 1, LG/F, H Code, 45 Pottinger Street, Central
Vista – July 16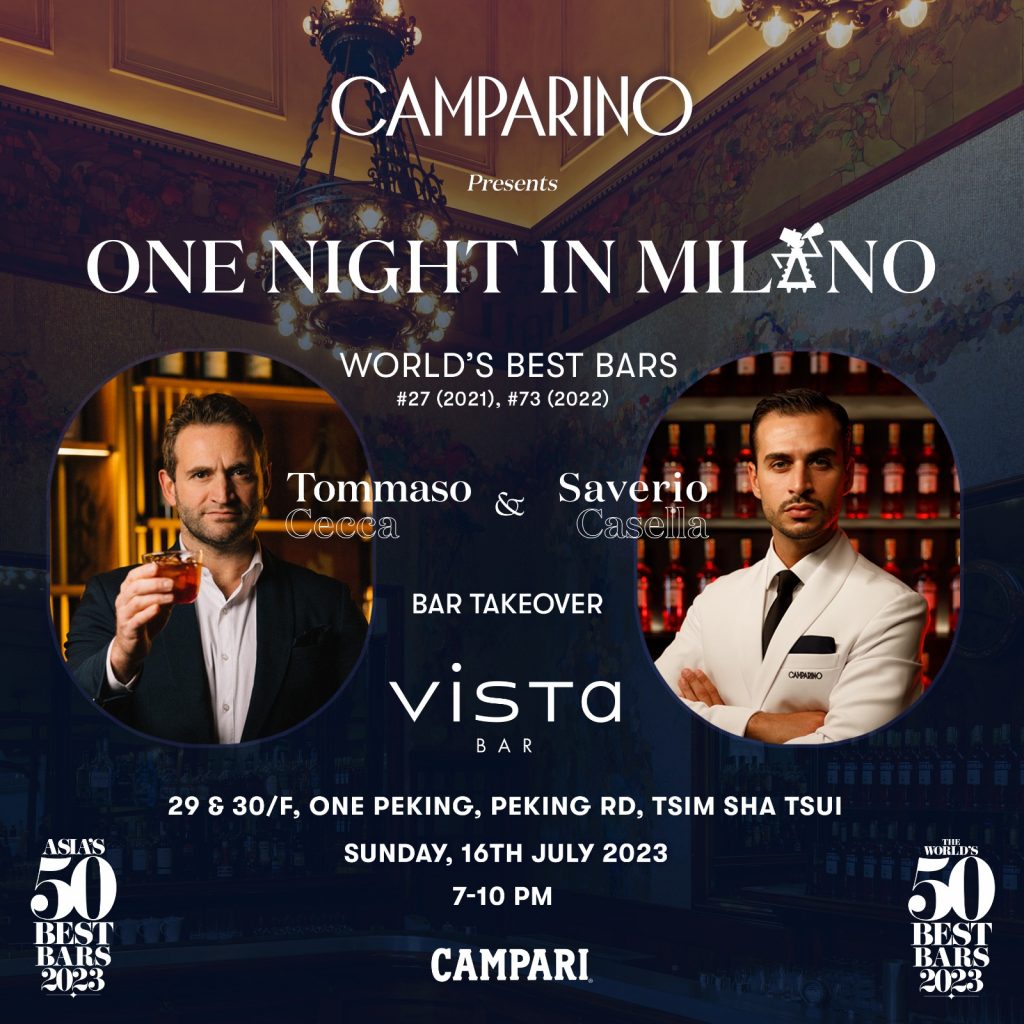 Vista Bar will be playing host to the historic Camparino in Galleria for one special night on 16 July. Cocktail maestros Tommaso Cecca and Saverio Casella will be gracing the dark side of Hong Kong with their presence and specially curated cocktails of Porcini Negroni, Bitter Paloma and Grass Campari.
Where: 30/F, One Peking Road, Tsim Sha Tsui
Darkside – July 16 to 17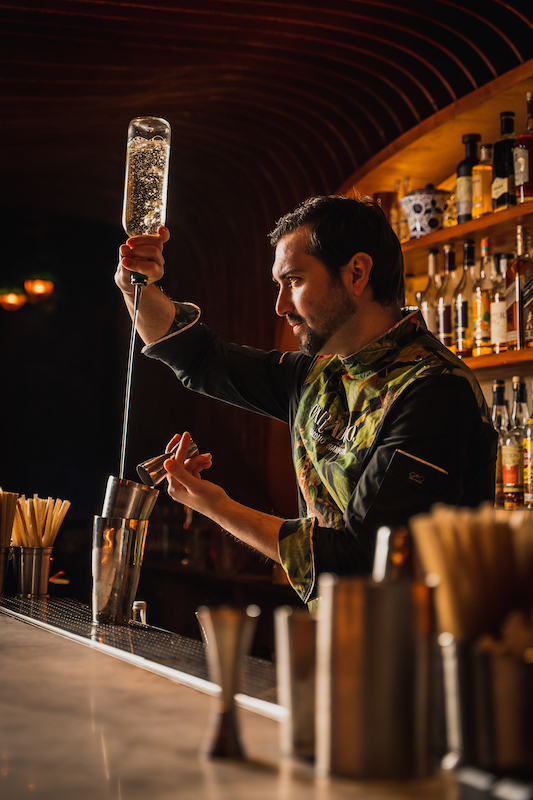 On July 16 and 17, the "World's Best Bar 2022" Paradiso from Barcelona will be taking up residence at DarkSide. Tuscany-born owner-head bartender, Giacomo Giannotti, will be joined by Rosewood Hong Kong's director of bars Simone Rossi, bar manager KT Lam and the DarkSide team to re-create five world-class signature mixes of Paradiso: Evolution Negroni, Tesla, Copper, Fleming and The Cloud.
Where: 2/F, Rosewood Hong Kong, 18 Salisbury Road, Tsim Sha Tsui
The Daily Tot – 16 to 17 July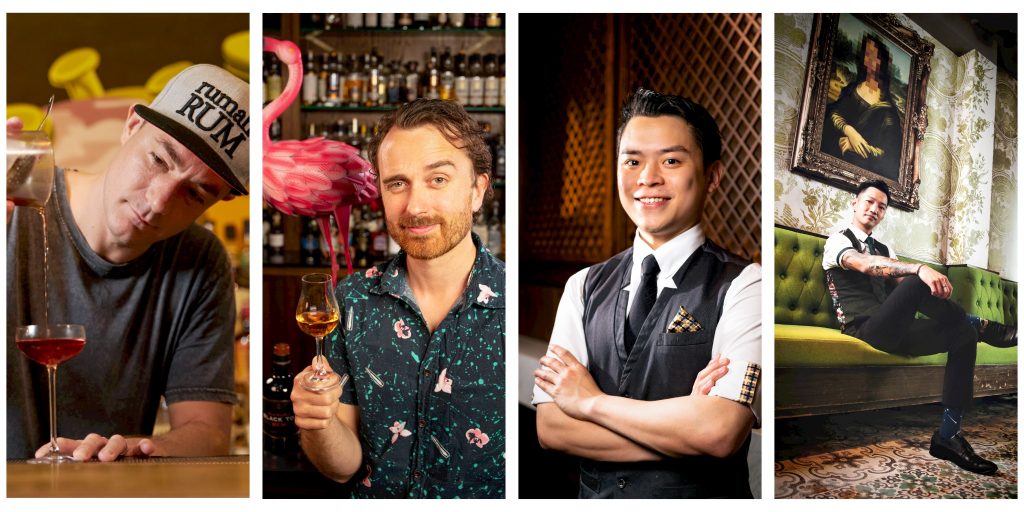 In conjunction with their first anniversary, hospitality group Singular Concepts will present an array of world-class guest shifts at their venues. From July 16 to 17, Cuba-inspired rum bar, The Daily Tot, will play host to bartenders who all share the same passion for rum. On the first night, experience "Rum Unleashed" with Joshua Ivanovic of Junglebird in Malaysia and Black Tot ambassador Mitch Wilson. Edrianne Lim of The Bar at 15 Stamford and Arathorn Grey of Tippling Club will showcase "The Heart of the Rum" at their appearance the following evening.
Where: Shop E, LG/F, Felicity Building, 58 Hollywood Road, Central
Tell Camellia – July 16 to 17
Join at Yangdup and Lopsang Lama of New Delhi's speakeasy-style "friendly neighbourhood bar" Sidecar at Tell Camellia on 16 July as they shake and stir up their crowd-winning cocktails. Then, on 17 July, Kris Du from Speak Low will be mixing behind the bar to showcase his creations that combine the precise style of Japanese bartending with the the creative spirit of modern American drink-making.
Where: LG, H Code, 45 Pottinger Street, Central
Zuma Hong Kong – July 19 to 21
On July 19, two modern izakayas will join forces to create an unforgettable drinking experience. Mario la Pietra of Neon Pigeon Singapore will be stirring up four exquisite cocktails inspired by Tokyo, including A.A.F.F.T.T., R&G, Sling A' Jin, and Buck Off.
The following night will see Dennis Zoppi – a respected name in the world of mixology – riding on the good vibes with reinterpretations of three of Zuma's classic cocktails that highlight his expertise in cutting-edge techniques and cocktail design.
Finally, on July 21, Davide Sambo of Zuma Bangkok will be one of the four guest bartenders at The Old Man, bringing two of his unique concoctions: Sado Sour and Hikari No Mary.
Where: Level 5 & 6, Landmark Atrium, 15 Queen's Road Central, Central
Grand Hyatt Steakhouse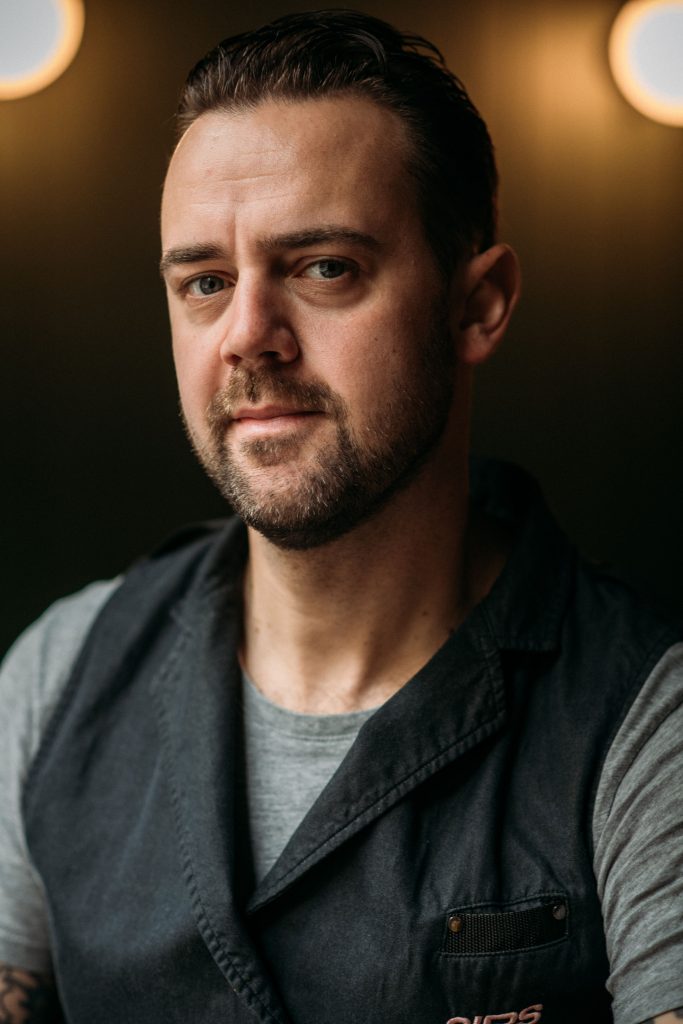 World renowned mixologist, Simone Caporale, will be bringing his wealth of creativity, expertise and dedication to fostering talent to Grand Hyatt Steakhouse on 20 July with a bartender masterclass, co-hosted with Naked Malt, the award-winning Scotch whisky brand from Edrington. The day climaxes with the Naked Malt x Simone Caporale takeover from 8-11pm, where guests will be offered a taste of Caporale's specially curated cocktails featuring Naked Malt that weave tales of taste and imagination.
Where: Lobby Level, Grand Hyatt Hong Kong, 1 Harbour Road, Wan Chai
PDT – July 20 to 21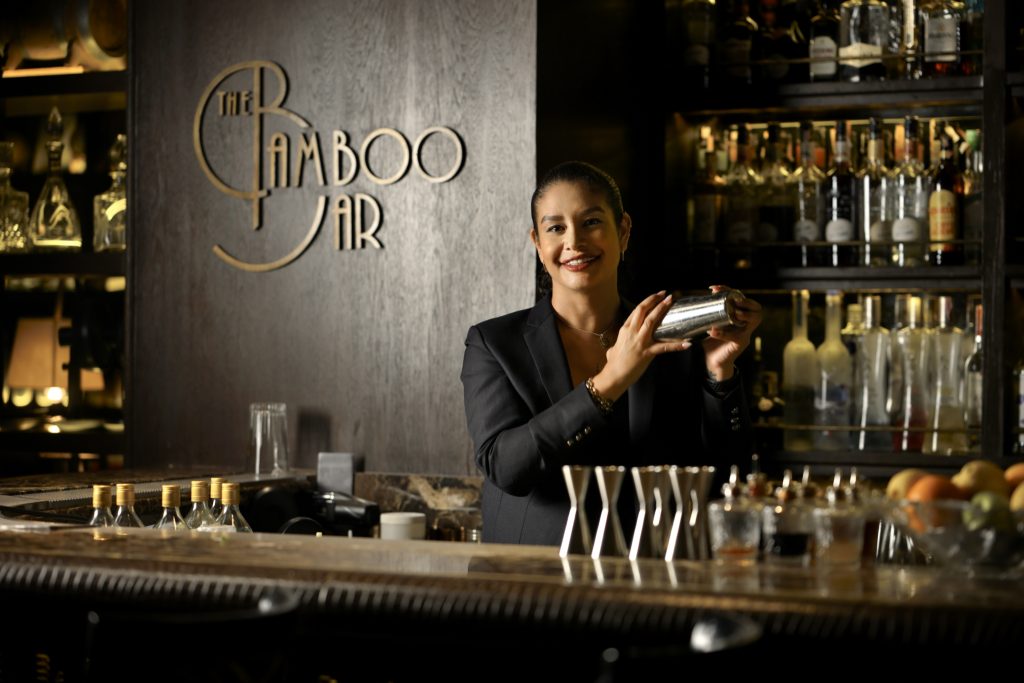 An instrumental team member of the PDT Hong Kong opening team, Chanel Adams – head mixologist of The Bamboo Bar at Mandarin Oriental, Bangkok – will be returning for two nights on July 20 and 21 with her exotic flavours. Highlights will include the Hennessy VX Cognac-based Suffering Bastard; Green Mango Bee's Knees, handcrafted with Tanqueray 10 Gin, green mango shrub, honey and Thai chilli; and the cherry-flavoured Italian Affairs.
See also: #legendeats: 13 new eats for July