5 cafes for a chilled weekend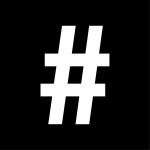 By: Ha Rin Choi
June 2, 2022
Over seven million people in Hong Kong, it is no small feat to find a quiet corner to enjoy one's weekend. Especially, over public holiday periods. However, we have identified five rustic, quirky – dare we say "cool" – coffee shops for you to enjoy some alone time or a quality brew with friends
Hara Kako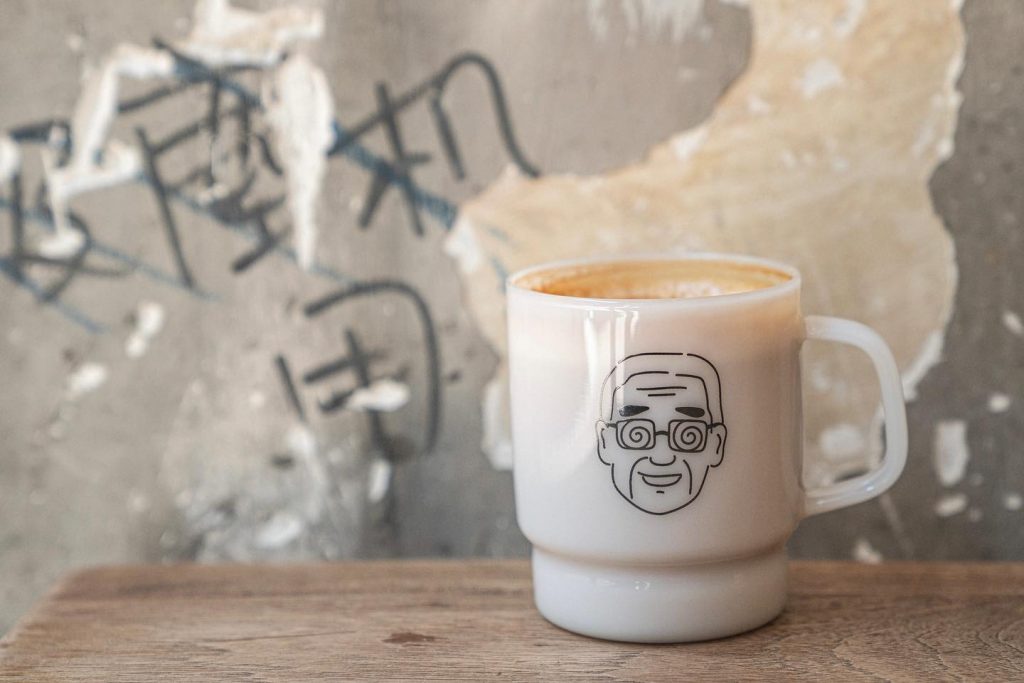 Rooted in the Japanese Kanji of Hara "原" and Kako "加工", the cafe Hara Kako serves a natural and refined experience to coffee lovers. As such, it gifts speciality coffee, lifestyle and good vibes to diners.
The tension between the two Japanese Kanji is carried to the character Kako-san, who embodies inner tension and expresses it through daily activities. Kako-san greets customers by offering two different drink options – traditional Hara drinks and a twist on signature Kako drinks.
Where: Hara Kako, Shop B, Hollywood Centre, 77-91 Queen's Road W, Sheung Wan
Whatever Coffee
Do you want to relish modern art while enjoying your coffee break? Then here is a must-go recommendation. Street artist "The Plumber King", Yim Chiu Tong, who crafts graffiti representing Hong Kong's culture is collaborating with Whatever Coffee in Sham Shui Po to showcase his artworks. All coffee lovers and art enthusiasts can visit Whatever Coffee until June 30th to enjoy coffee and art at the same time.
As a multi-purpose cafe, Whatever Coffee gifts visitors a chance to explore different artworks each month while providing a variety of coffee beverages, including unique tastes of citrus lemon cold brew and lemon coffee.
Where: Whatever Coffee, 172B Tai Nan Street, Sham Shui Po, Kowloon
Also see: 4 dim sum options over Dragon Boat weekend
Out of Office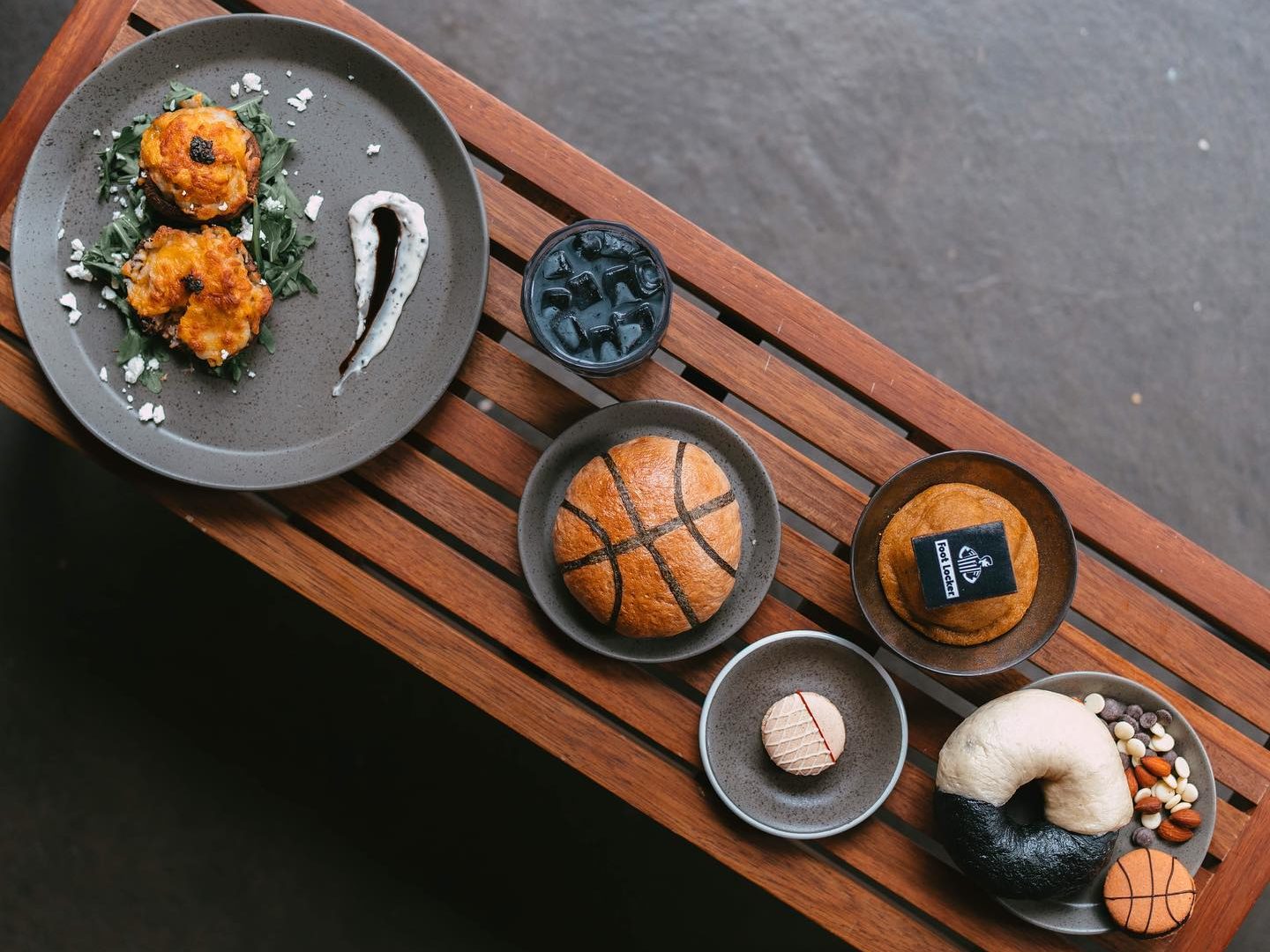 Just as its name says, Out of Office cafe is the perfect cafe to enjoy your holiday outside the office. This wood and brick-decorated deli located in To Kwa Wan provides some signature coffee beverages.
Out of Office – also known as OOO – introduces "OOO 1+1" to coffeeholic, which combines espresso and white. Diners can drink the espresso first to give it a swirl and drink white to experience the floral aroma, sweet notes of orange and honey, and the winey chocolatey finish.
Where: Out of Office, 8 Maidstone Road, To Kwa Wan
Drink Up
With the vibes of Europe, grab-and-go cafe Drink Up had its grand opening in May. Embellished with red bricks and dark green wooden frames at the storefront, this new cafe on Sun Wui Road invites customers on a short trip to Europe.
Available in different options of freshly brewed drinks or takeaway canned coffee, coffee enthusiasts can appreciate the brews themselves or as a gifting idea. Drinks in the green can serve its signature cold brew, and the orange one contains a cold brew tonic. Moreover, for grab-and-go service, Drink Up uses eco-friendly cups.
Where: Drink Up, G82, 6-10 Sun Wui Road, Causeway Bay
Also see: Watch out for these Hong Kong-based NFT artists
Blend & Grind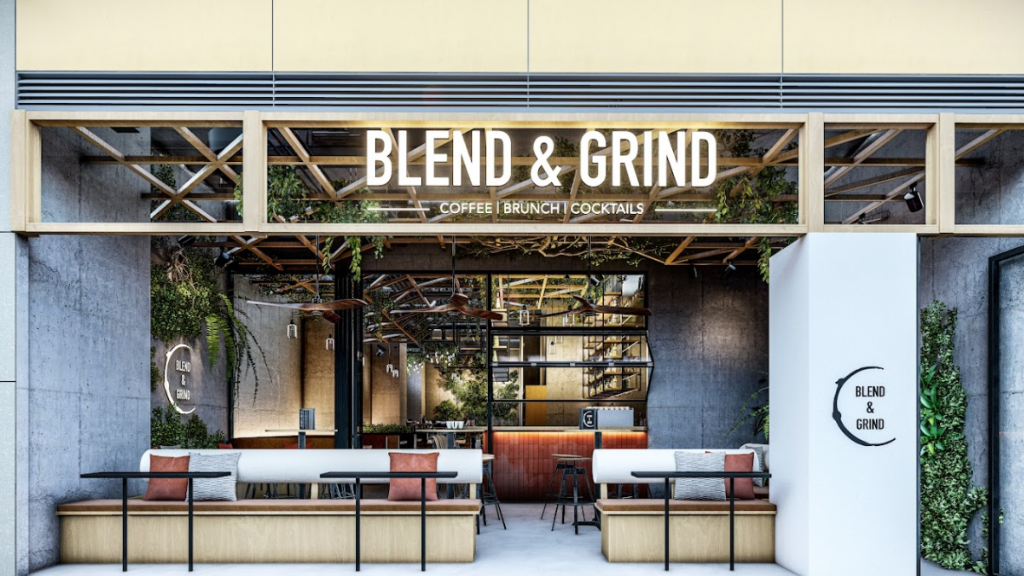 Here is some good news for Hong Kongers who love to enjoy harbour views and hiking with a four-legged friend in tow. The latest destination of Blend & Grind, their Kennedy Town branch, welcomes diners to enjoy coffee, brunch, cocktails and more at the spacious new indoor-outdoor eatery.
The speciality coffee covers all the favourites, from espresso and piccolo to cappuccino and flat whites. In addition, blend & Grind's diverse healthy menu includes daily brunch items ranging from açaí bowls and fresh bagels to grilled chicken and mozzarella salad and lamb shakshuka with olive and thyme sourdough.
Where: Blend & Grind, G/F, 20 Catchick Street, Kennedy Town
Also see: 5 fan-favourite things to know about "singer-turned-actress" Hyomin