13 new menus and venues to try this September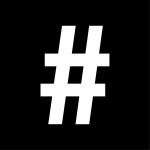 By: Ha Rin Choi
September 7, 2022
September promises a whole new range of menus and restaurant openings. Check out the city's novel offerings hailing from cuisines from Central Europe and Italy to Japan and China, and more
New menu: Porterhouse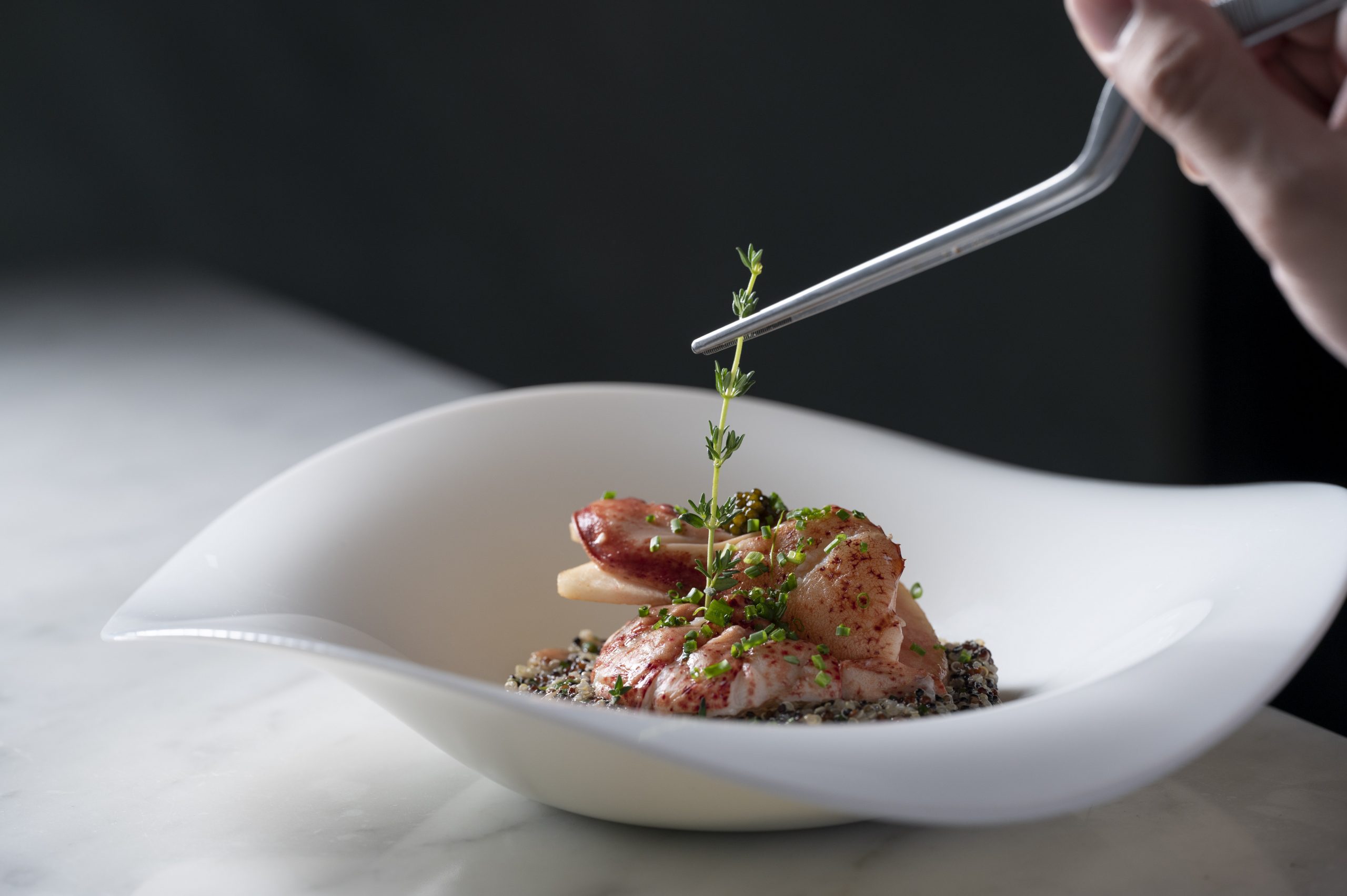 "Surf and turf" best describes Porterhouse. Located in the heart of Central, this acclaimed seafood and steak house introduces new menus by executive chef Roberto Zorzoli. Diners can explore a new era of sophisticated seafood-driven dining, including Smoked Swordfish Carpaccio, Grand Seafood Tower, and Pan Seared New Zealand Salmon. Porterhouse also revamped its a-la-carte menu to include Wagyu Beef Tartare, Tagliolini, and Grilled Global Seafood Platter.
The "Let's Meat" dinner menu would interest meat lovers. Porterhouse presents savvy carnivores with an unlimited supply of four premium cuts of meats for HK$698 per person every Monday and Tuesday. Delectable meat dishes vary from Wagyu Ribeye and Skirt Steak to Lamb Chip, BBQ Port Rib, and Italian Luganighetta Sausage.
Where: 7/F, California Tower 30-36 D'Aguilar Street, Lan Kwai Fong, Central
New opening: Schnitzel & Schnaps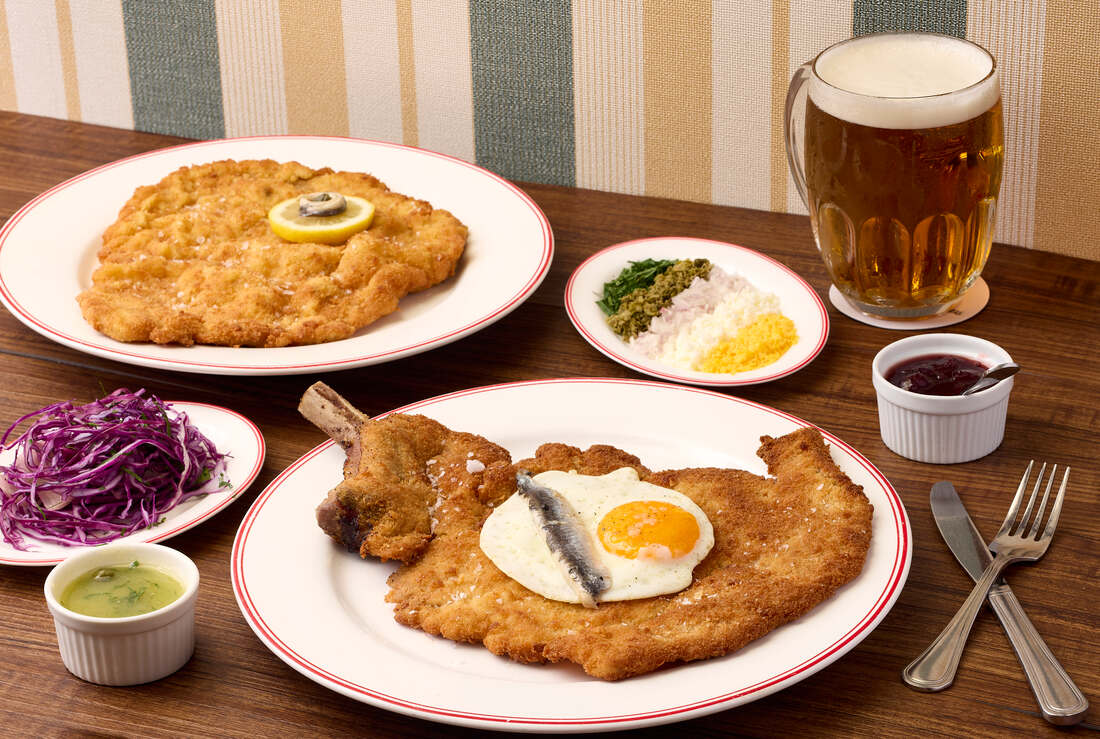 Hong Kong's newest destination for Central European cuisines, Schnitzel & Schnaps, welcomes diners to try its most iconic dishes and spirits. Guests can enjoy a wide range of schnapps, beers and wines, along with Central European "cutlets": Schnitzels. These are breaded meat shallow-fried on a pan instead of deep-fried. Its delectable Schnitzel selections are a must-try. All Schnitzels are coated with bread crumbs made from scratch from dried German kaiser rolls and mixed herb blends.
Do not miss the iconic and authentic wiener, Schnistzel, meaning "Viennese cutlet" in German, which is pan-fried in clarified butter. It is garnished with sliced lemon and anchovies, shredded egg, capers, chopped parsley, shallots and housemade cranberry sauce.
Where: G/F, C Widsom Center, 35 Hollywood Road, Central
New menu: Little Bao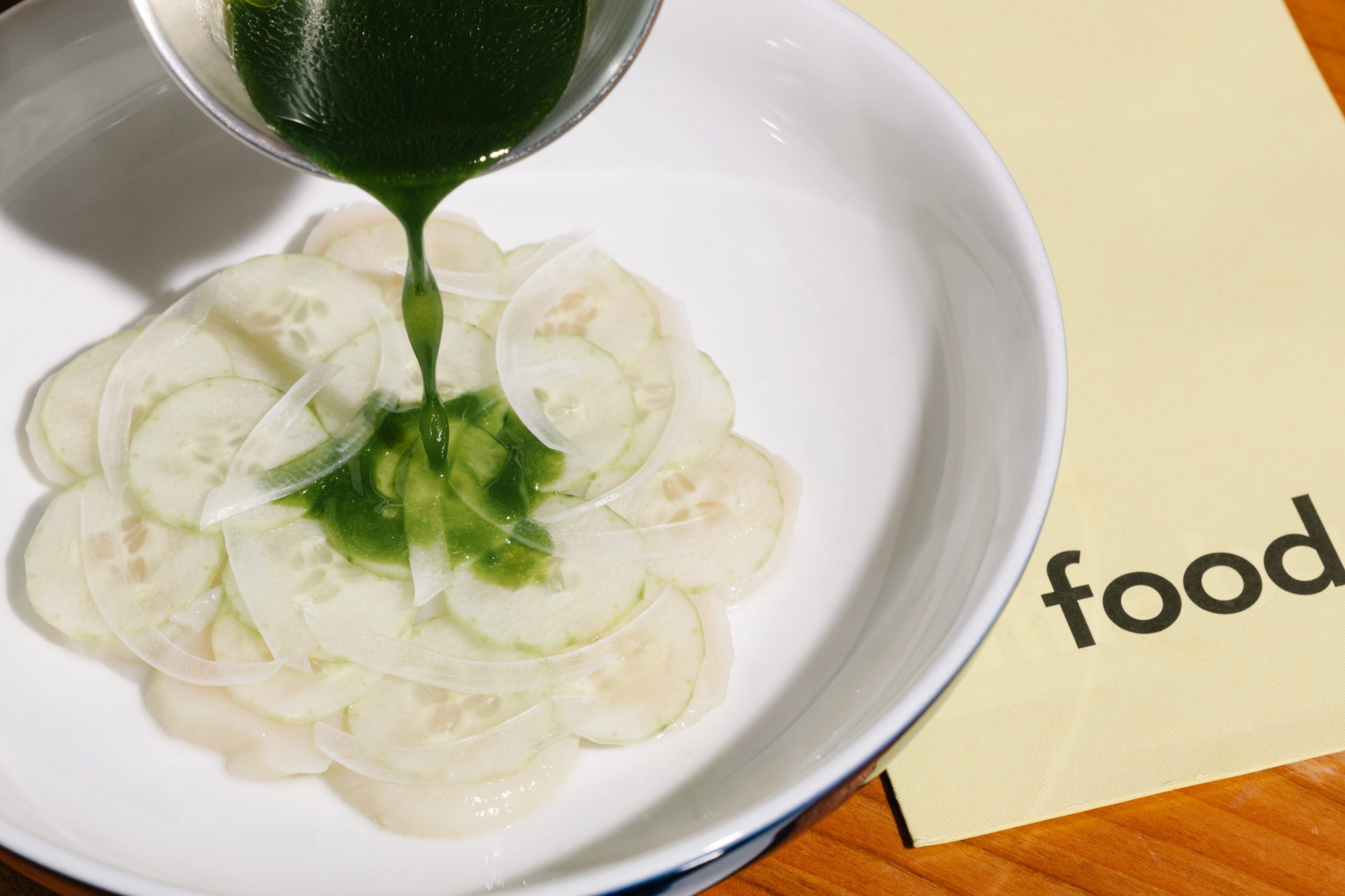 Little Bao invites diners to try the newest dishes created by Happy Paradise's A-team, available only in the Central branch. The highlights contain delicious must-tries, including Yu Kwen Yick Hot Honey Fried Chicken, Scallop Aguachille, and Fish Bao 2.0.
To fulfil Fried Chicken Bao lovers' appetites, Little Bao exclusively services Yu Kwen Yick Hot Honey Fried Chicken, drizzled with a perfectly balanced sauce made with the ultimate classic Hong Kong chilli sauce. Scallop Aguachille is another option, which comes with fresh Hokkaido scallops, cucumber, jalapeño, and coriander, with a punchy sauce of lime.
Where: 1-3 Shin Hing Street, Central
Also see: Try these exciting tea-infused cocktails
New opening: Jiangsu Club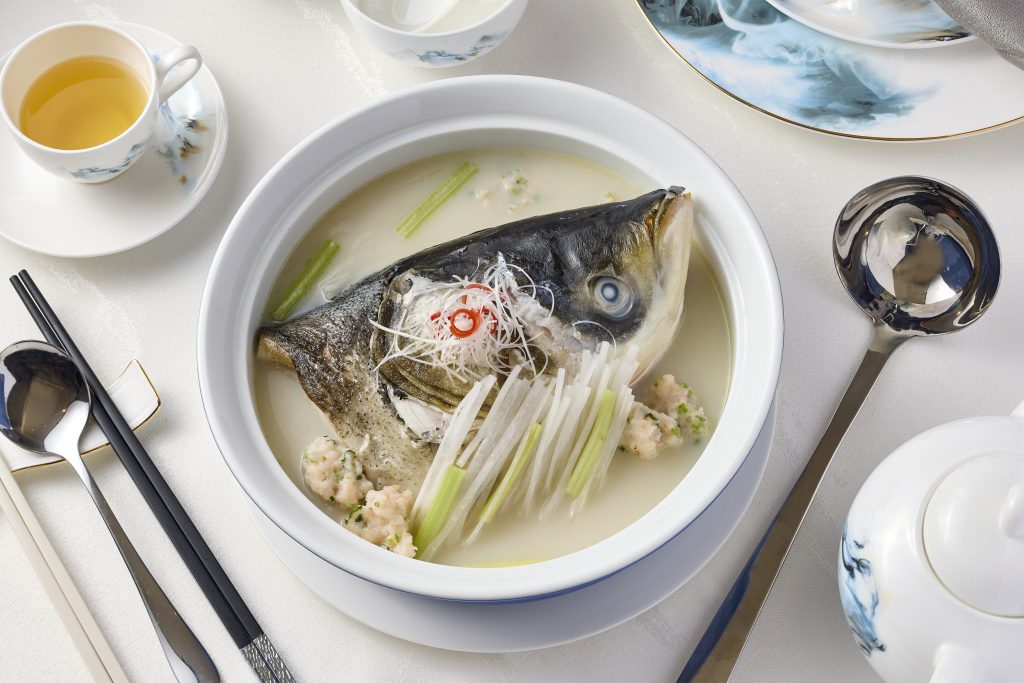 Set to open this month, Jiangsu Club highlights China's most vibrant regional cuisines by three master chefs. Located in the heart of Sheung Wan, it offers the main dining area with a blend of traditional and contemporary art. In addition, eight private dining rooms are perfect for small-scale gatherings and oversized banquets.
Channelling executive chef Hong Chi-Kin, chef Simon Ng Wang-Chau, and chef Michael Lam Kuen Chin, Jiangsu Club highlights rich culinary techniques and well-considered presentation. Signature dishes include Chicken and Wonton Soup, Fish Head Radish Soup, Deep-Fried Twins Baby Yellow Fish, and Deep-Fried Sweet and Sour Fish with Pine Nut.
Where: 2/F, Alliance Building, 130-136 Connaught Road, Sheung Wan
New program: Alvy's x Indulgent Eats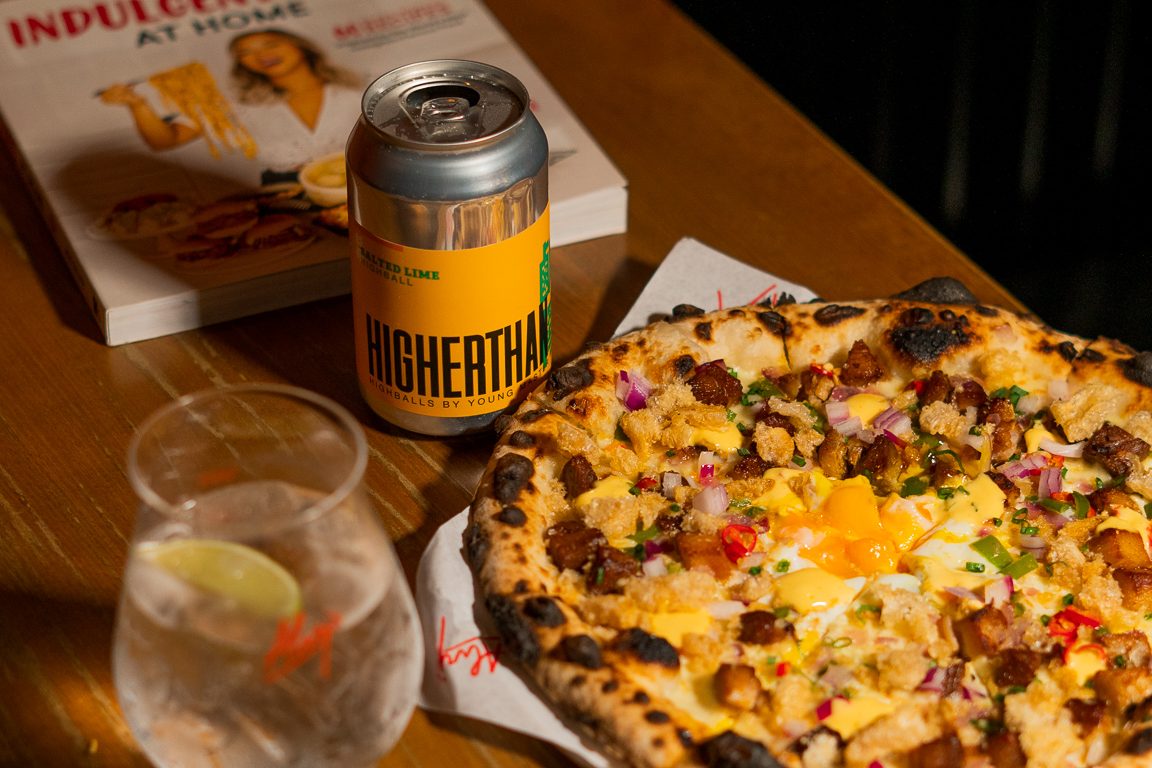 Instagram sensation Jen Balisi is teaming up with renowned pizzeria Alvy's for its returning pop-up to celebrate the release of her cookbook, Indulgent Eats at Home. Featuring three top signature dishes from 60 crave-worthy recipes, diners can sneak a peek into Balisi's cookbook at the pop-up.
Alvy's is turning the influencer chef's signature Filipino dish, SIzzling Pork Belly Sisig, into one of their famous sourdough pizzas. Named Filipino Sisig Pizza, this mozzarella-based pizza with tender soy and calamansi-seasoned pork belly gives a rich taste of the Philippines. The other two are Birria and Bone Marrow Quesotacos and Crispy Noodle Wrapped Prawns, the cheesy slow-braised beef chuck and oxtail tacos, and a Thai-inspired starter, respectively.
Where: 8 Holland Street, Kennedy Town
New program: Duddell's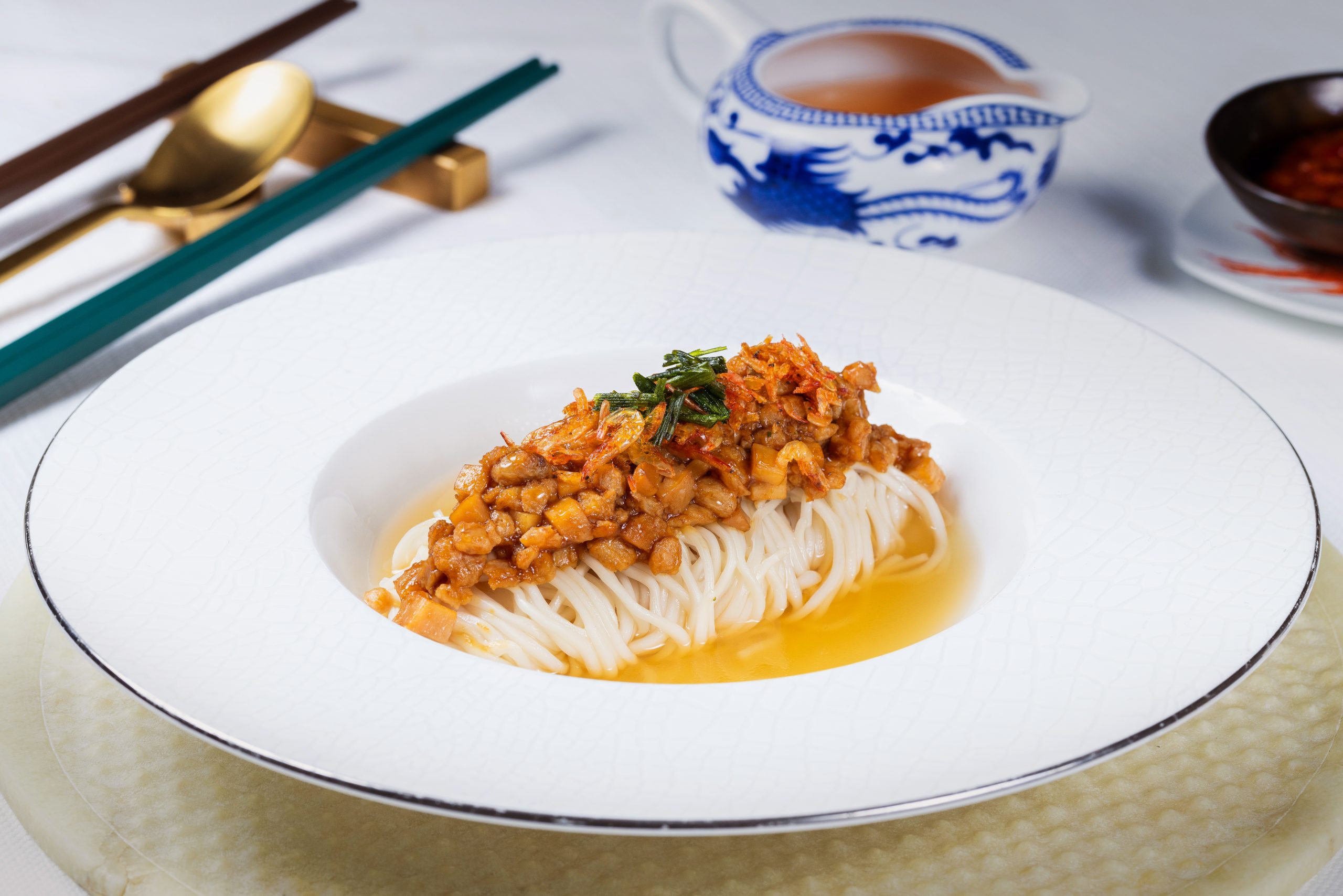 Michelin-starred Cantonese restaurant, Duddell's, teams up with plant-based food brand, Plant Sifu, to reimagine Chinese cuisine using sustainable pork products. The campaign spans different culinary variations by presenting sensational dishes starring Plant Sifu's plant-based pork. Using the proprietary konjac technology, the plant-based meat emulates pork fat in texture, juiciness, aroma and cookability-wise.
Duddell's introduces four different cuisines in this campaign. Braised Eggplant with a touch of salted fish and plant-based pork is the perfect appetiser, while Deep-fried Shrimp and Plant-based Pork Rolls give a pleasant crispy texture. Sautéed Seafood and Plant-based Minced Pork on Rice Crisp, and South African Five-Head Abalone & Plant-based Minced Pork Noodles follow as main dishes.
Other diners joining the campaign are Yè shanghai, Deng G Sichuan, Sha Tin 18, The Chinese Restaurant, Greater China Club and Chung's House.
Where: 1 Duddell Street, 1 Duddell St, Central
Also see: International Dog Day: 9 pet-friendly restaurants in Hong Kong
New menu: Ramen Cubism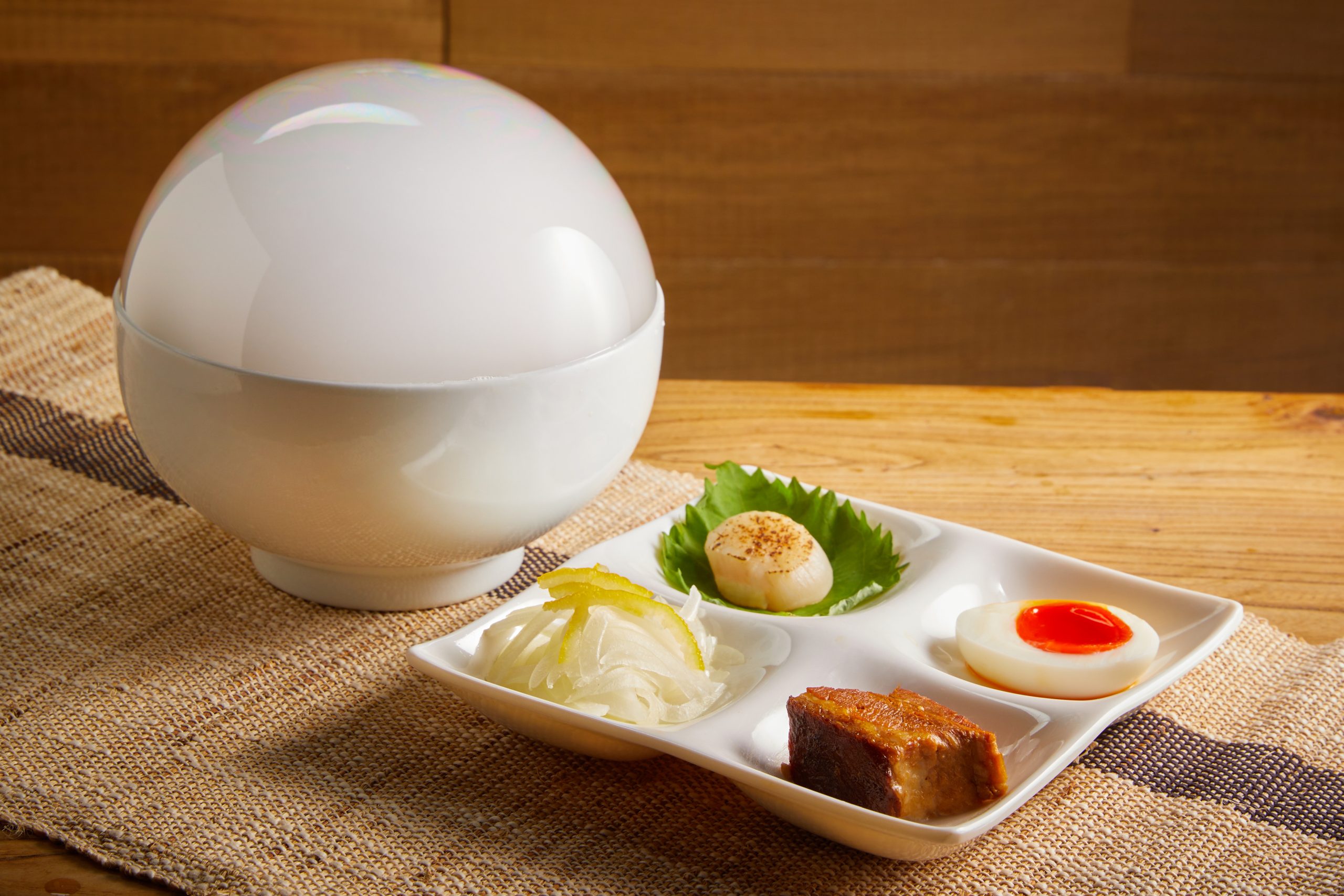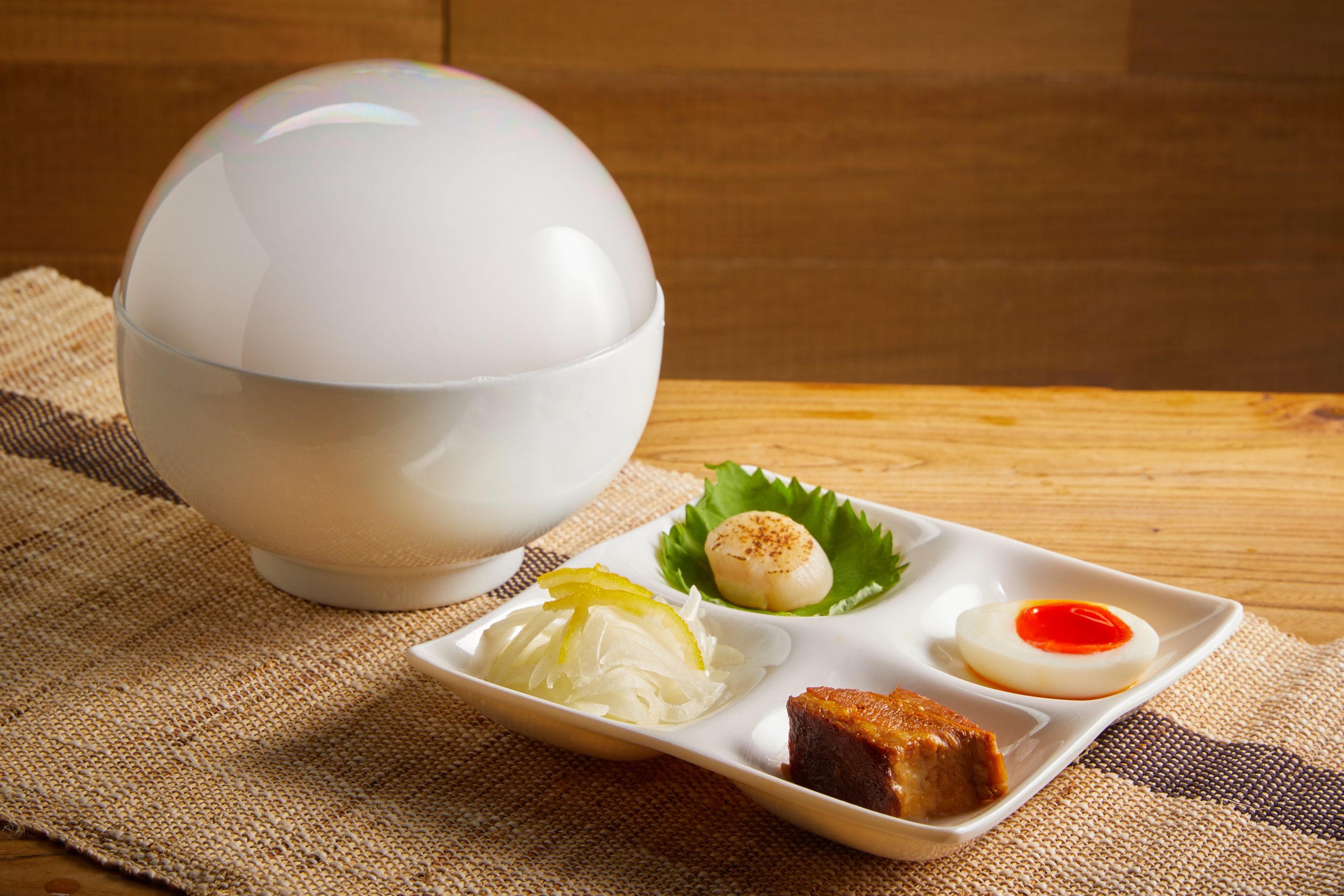 This is the one for Japanese cuisine lovers, ramen explorers, and influential Instagram users. Ramen Cubism, the trendsetting Japanese ramen noodle specialist, greets with a trio of must-try ramens sensations, featuring Hong Kong's first "Bubble" salt-based broth ramen. Its signature "Bubble" ramen is topped by an aromatic, citrusy bubble dome, which is a light, uplifting contrast to the seafood goodness of the broth below.
Led by Ramen Champion chef Hayashi Takako, it also introduces the brand's first Tsukemen of Extra Rich Chicken Broth Miso Tsukemen, limited to 25 bowls per day. To make the entire meal more enjoyable, chef Hayashi presents three kinds of meats and two types of pickled onions for tasting. Priced at HK$98, diners can enjoy Tokachi pork, sliced pork with homemade yuzu miso and smoked duck breast.
Where: 27-29 Wellington Street, Central, Hong Kong
New menu: Man Wah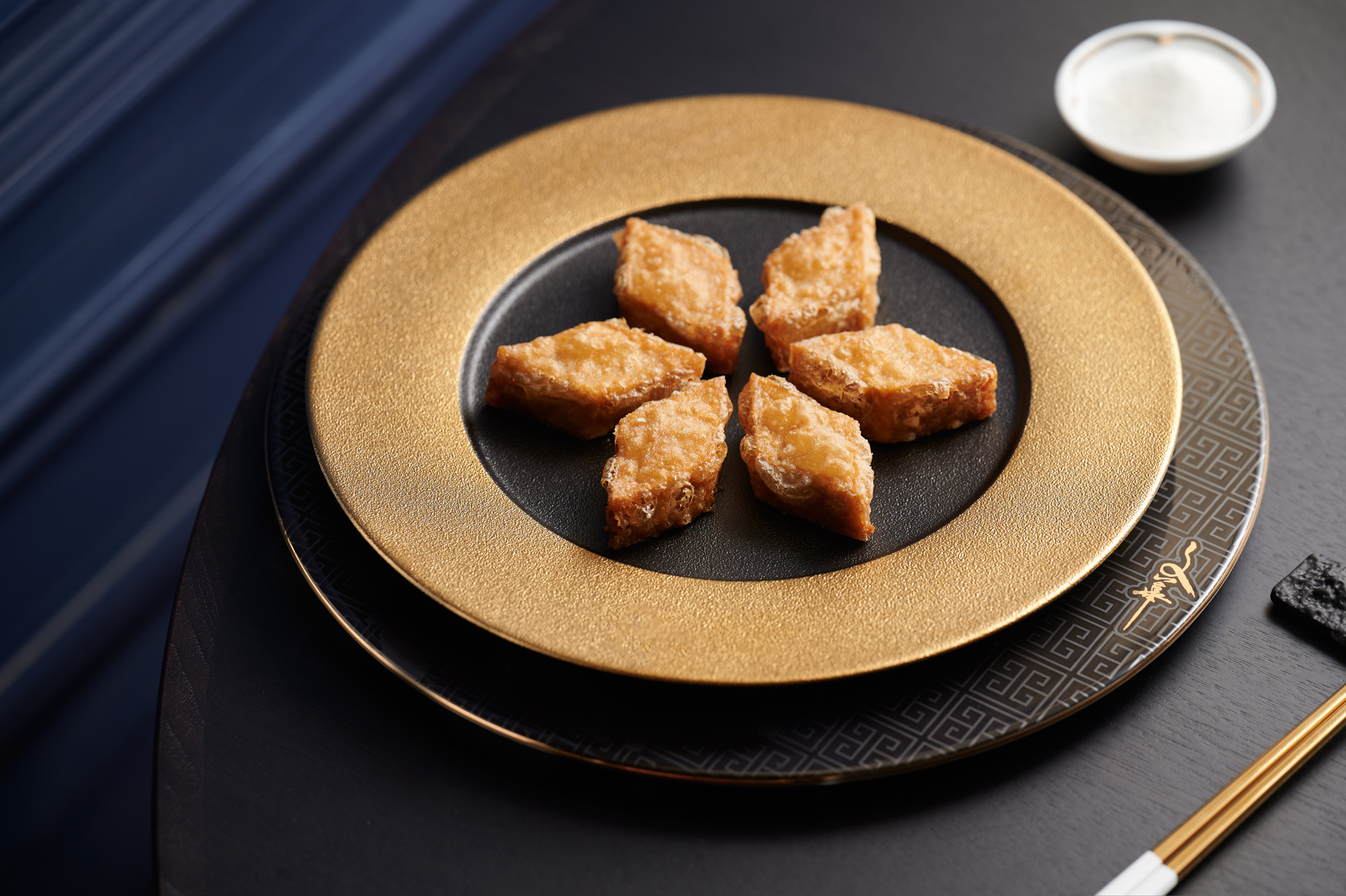 Michelin-starred Chinese restaurant Man Wah at Mandarin Oriental presents a mouth-watering menu featuring the most delicate and finest mushrooms from China's Yunnan province. The highlight includes Deep-friend Matsutake Mushroom Pudding, with a long history traced back to the Qing Dynasty epicurean, Jiang Taishi. Chef Wong learned the recipe from Jiang's granddaughter and added his touch to reform the Cantonese version. Chef Wong also opened a vegetarian option using Japanese matsutake mushrooms.
Where: 25/F, Mandarin Oriental Hong Kong, 5 Connaught Road Central, Central
New menu: Pici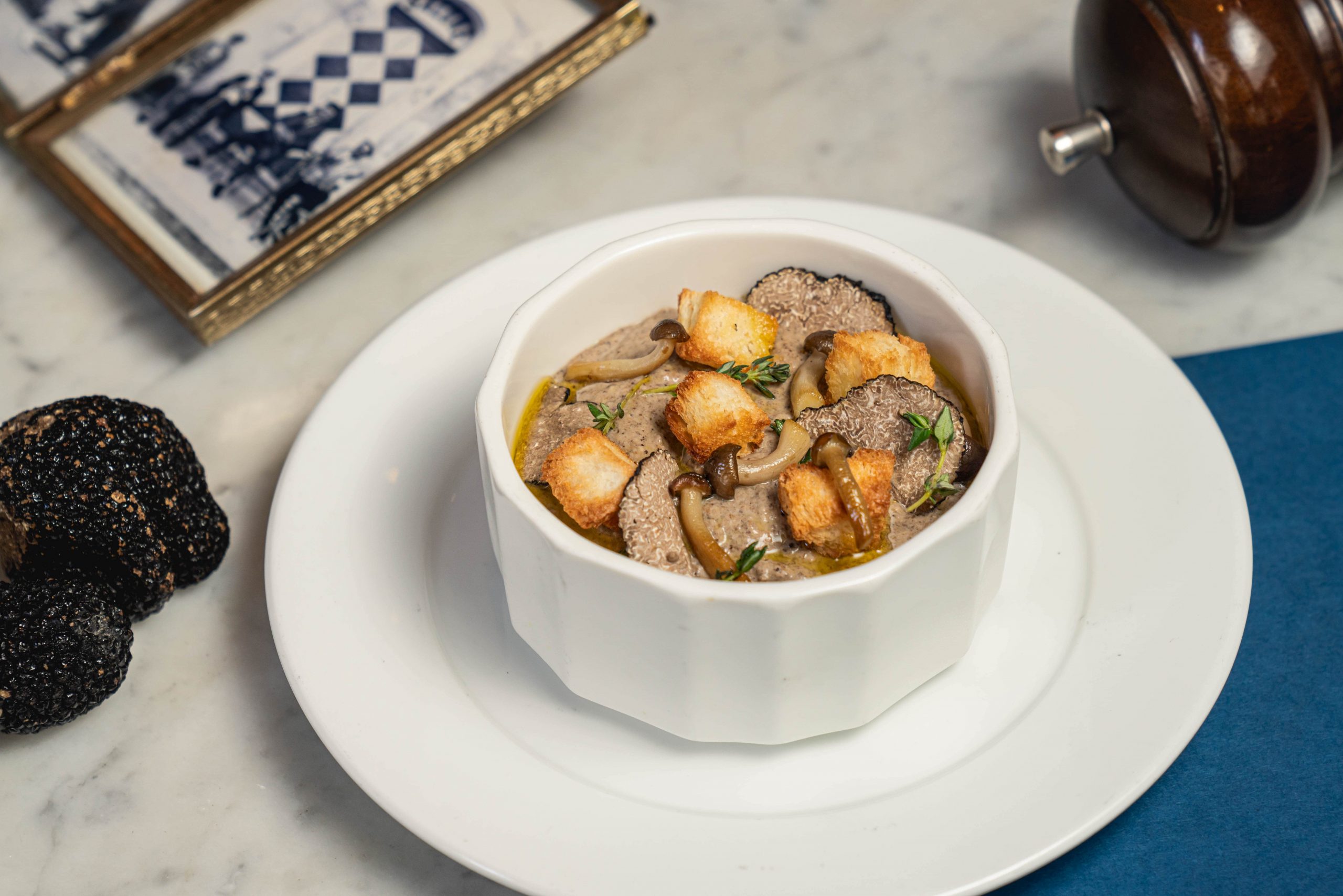 Six lavish truffle delicacies are now exclusively available to two Pici locations, Sha Tin and Lai Chi Kok. Available until September, Truffle Madness menus include "truffle-fied" versions of six signature Pici dishes, including Creamy Mushroom Soup, Mozzarella Frittatas, and Pappardelle Truffle Creamy Mushrooms. Pici's signature truffle pasta, Ravioli Mushroom, brings a richer taste as it comes with decadent truffle sauce drizzled over handmade baby spinach-filled ravioli and even more sliced truffles.
Where: Shatin branch: Shop 251, L2, Phase I, New Town Plaza (Shatin); Lai Chi Kok branch: Shop G03, G/F, D2 Place TWO, 15 Cheung Shun Street, Lai Chi Kok
New menu: Ming Court, Wanchai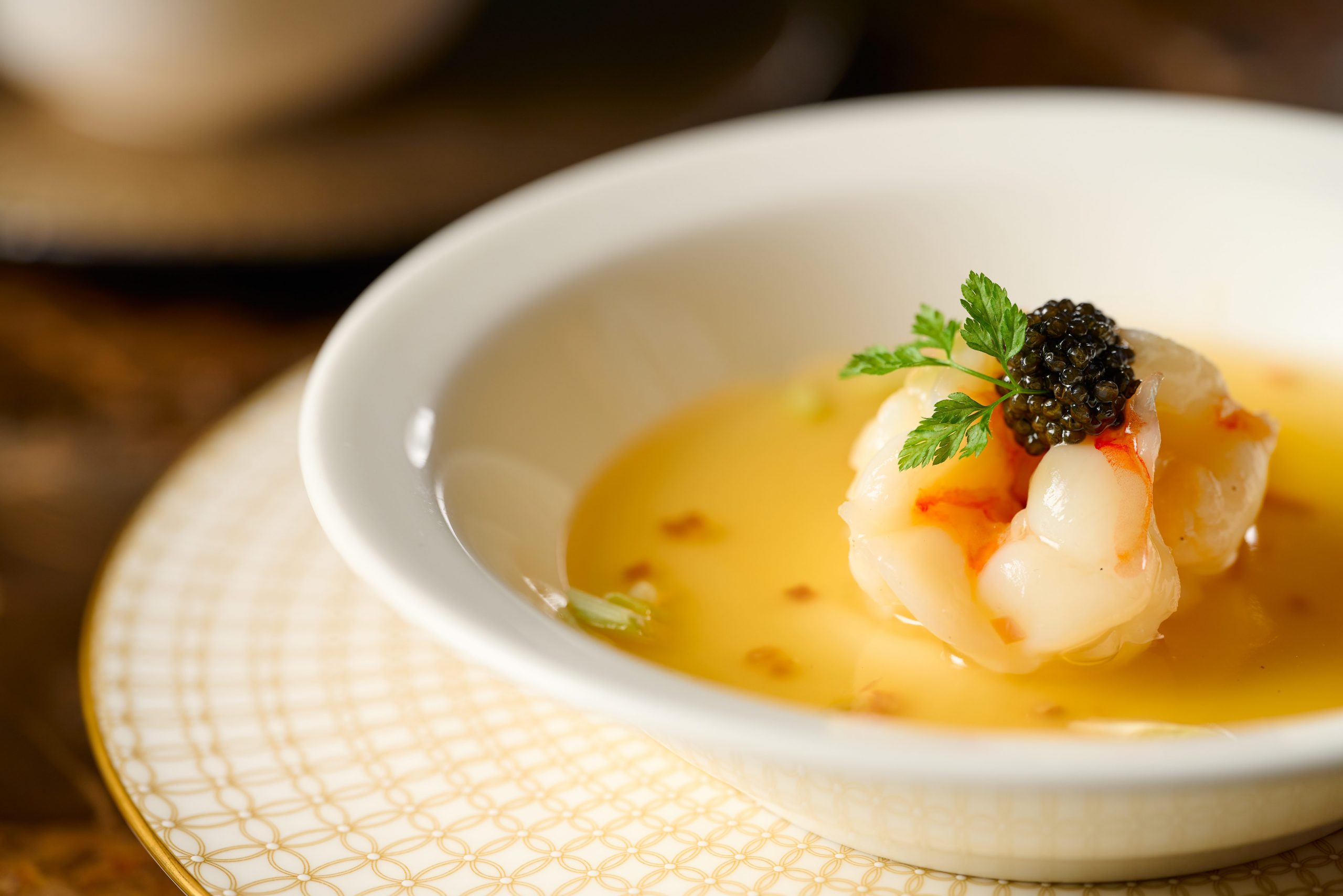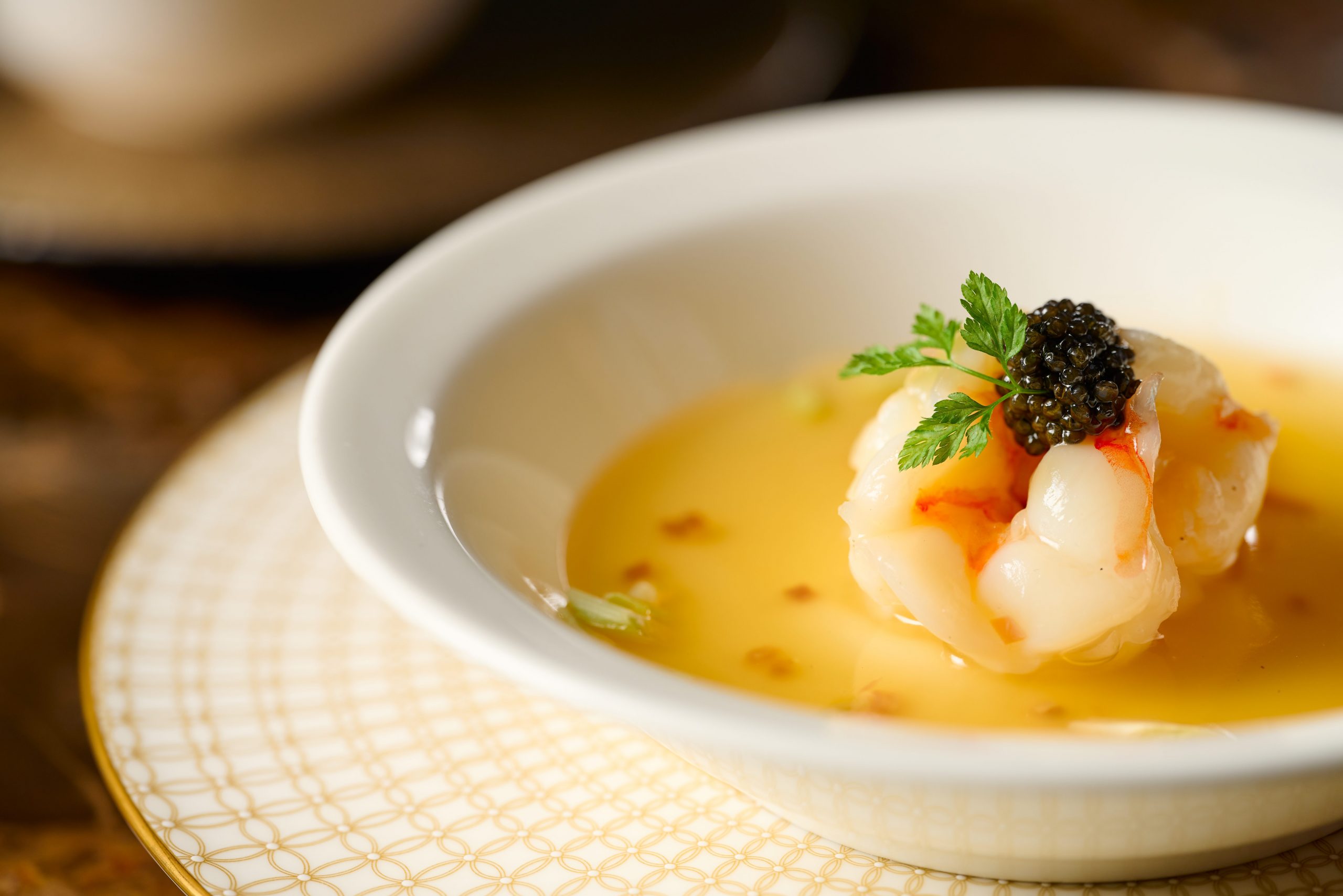 Ming Court Wanchai invites seafood lovers to explore its latest Seafood Tasting Menu. Culinary director and chef Tsang Chiu King thoroughly selected premium seafood ingredients to make this five-course menu. It goes with a wine pairing by top-up at HK$108 per glass.
Highlights include Steamed Egg White with Prawn, Caviar and Yunnan Ham, which proudly offers a silky egg white texture with the rich flavour of caviar and Yunnan ham to bring out the freshness of prawns. Another signature dish is Deep-fried Crispy 6-head Abalone with French Cod Fish in Kung Po Style, which has two layers of flavour – sweet and sour from soy sauce, vinegar and sugar, and spicy from spices.
Where: 2/F, Great Eagle Centre, 23 Harbour Road, Wan Chai
Also see: Unique mooncakes to make Mid-Autumn 2022 unforgettable
New menu: Ask for Alonzo
Beloved brunch place Ak for Alonzo welcomes diners with its latest Uncle Bruno's Brunch menu. Available at all Ask for Alonzo locations at HK$268 per person, it offers a selection of sharing starter, pasta, main, and dessert. Must-tries from each section include its signature Breakfast Carbonara topped with a fried egg, Alonzo Milanese with parmesan fries, and decadent White Chocolate Panna Cotta.
A two-hour free flow of wine, prosecco, beer, gin and vodka is available at HK$198 per person.
Where: Central branch: 18 Bridges St, Central; Tai Hang branch: 11 Lin Fa Kung St W, Tai Hang; Quarry Bay branch: G F, 18 Hoi Kwong Street, Quarry Bay; Happy Valley branch: 17-19 Wong Nai Chung Road, Hong Kong Island
New menu: MO Bar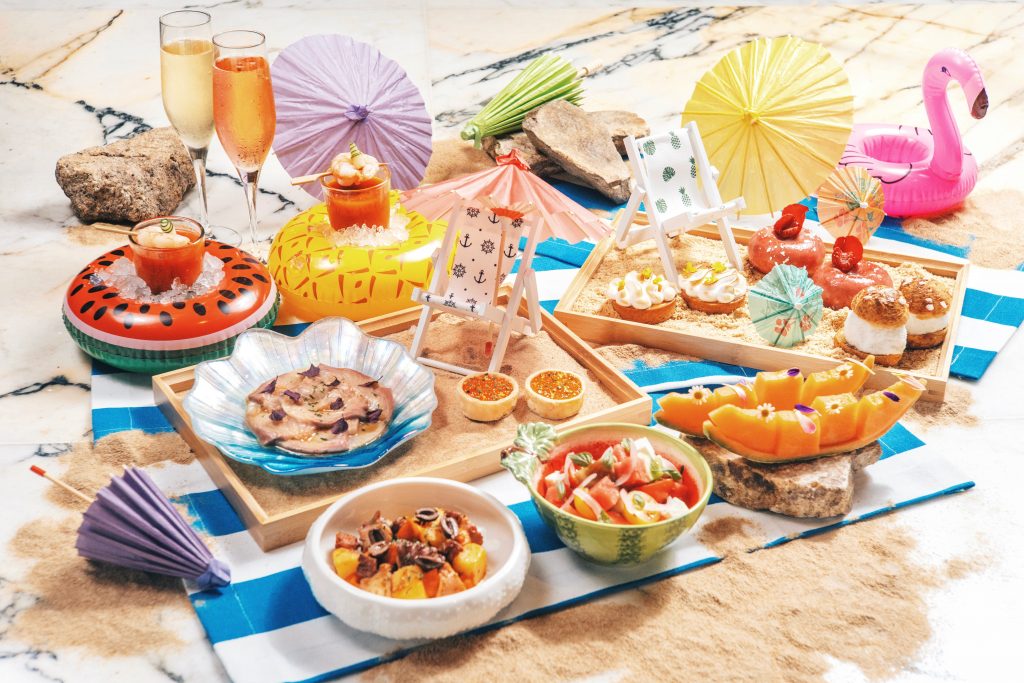 To enjoy the last bit of summer, MO Bar at The Landmark Mandarin Oriental offers MO Bar Beach Club Brunch. This new seasonal brunch features all summer flavours and 90-minute free-flowing MO Bar's seasonal cocktails, mocktails, juices, soft drinks and the bubbly Moët & Chandon champagne. Diners can also select starters, main course, side dishes and finishes based on their preference, which is perfect for sharing. It features all-time favourites as well as new offerings, including King Fish Carpaccio, Te Mana Lam Cutlets and Boston Lobster & Poached Eggs.
Available every Saturday, Sunday, and public holidays, the entire food journey can be enjoyed at HK$658 per person.
Where: 15 Queen's Road Central, Central
New venue: Aqua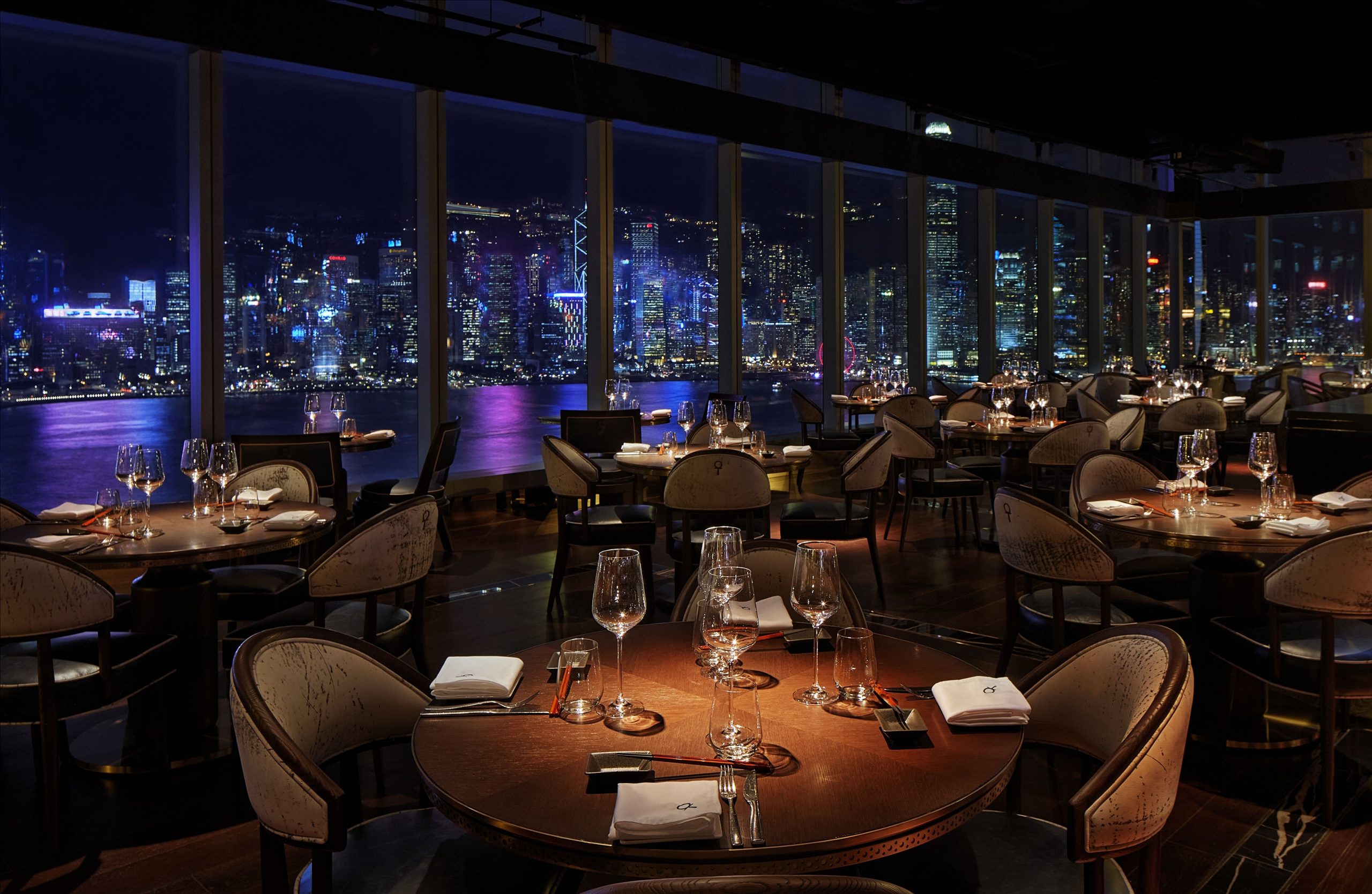 One of Hong Kong's most famous dining hotspots for over 21 years, Aqua, has moved to a spectacular new home on the 17th floor of the stylish new H Zentre in Tsim Sha Tsui. This celebrated Japanese-Italian diner proudly shows the combination of glamorous design, pleasingly presented delicacies, lively ambience, and the most awe-inspiring view in the city.
Known for its bistro-style fares, Aqua covers different sets of cuisines from King crab salad, Duck ragù tagliatelle and Confit suckling pig to Signature tataki platter, Grilled Japanese eggplant dengaku and Stone-grilled wagyu sirloin. Diners can enjoy Hong Kong's dramatic scenery with Aqua's signature cocktails at two expansive outdoor Garden Terraces.
Where: H Zentre 17/F, 15 Middle Road, Tsim Sha Tsui
Also see: Your ultimate mooncake guide for Mid-Autumn Festival 2022