Jen Balisi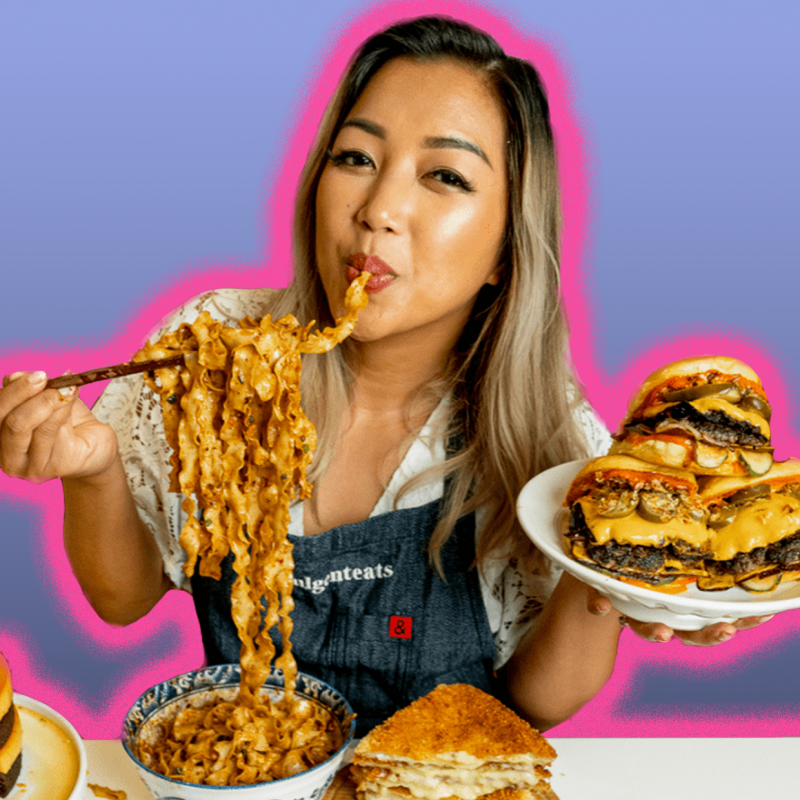 What does "influence" mean to you?
I'm grateful that I can inspire others to get the most out of life, eat better meals, and be more open-minded toward other cultures and cuisines (including educating them on my Filipino culture), all while supporting the restaurants and business owners inspire me. It means the world to me when someone says they had a great experience based on my recommendation or that they impressed all their friends by making something from my cookbook—I love having that positive impact on people's lives.
Three words to describe me:
Fun-loving, open-minded, rule-breaker.
Hobbies:
Binge-watching TV shows and movies, hosting game night potlucks, and hiking with my dog (anything that takes my mind off of editing videos)!
Pet peeves:
Inconsiderate people – I can't stand people who do not respect others – and bagels with just a thin smear of cream cheese!
My go-to karaoke song:
"It's All Coming Back to Me Now" by Celine Dion.
Who is your #legend?
Padma Lakshmi because she celebrates her own culture and cuisine while bringing the spotlight to the diversity in food and immigrant-owned businesses, all while looking absolutely fabulous!