Zaha Hadid Architects to build sustainable residences in Honduras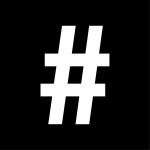 By: Emily Teng
August 3, 2020
It may be difficult to picture one of Zaha Hadid's avant-garde, abstract buildings atop a pristine, tropical Caribbean island, but Zaha Hadid Architects are set to do the unimaginable. The late architect's namesake firm recently unveiled a joint project with AKT II and Hilson Moran to construct extraordinary residences on Roatán, a bay island just off the northern coast of Honduras.
Called Roatán Prospera Residence, learn more about these environmentally sustainable properties and how you can get your hands on one:
Integration with local communities
While most firms would outsource material and labour, Zaha Hadid Architects enlisted local resources to reduce carbon emission and to support native communities when designing these beautiful villas. They plan on using timber from the main island of Honduras, which is more readily available and suitable to the climate.
Roatán Prospera Residence is a place for homeowners to live, communicate, and integrate completely with local communities. They will also be building sister residencies beside Prospera, so the entire island will prosper together and truly support each other.
"The island of Roatán is already a renowned tourist destination. Roatan Prospera will strengthen and diversify the local economy while creating homes defined by their natural environment," said CEO of Honduras Prospera LLC Eric A Brimen.
Technological innovations for environmental sustainability
The exterior design of the Roatán Prospera Residence is one with nature. The predominantly white and natural wood tones of the residence blend perfectly with the nearby palm trees, and the most notable feature of the buildings, the curved roofs, echo the undulating waves seen through the floor to ceiling windows.
But Roatán Prospera Residence doesn't just look impressive from the outside; in fact, the blueprint of the complex holds a deeper message of sustainability. Zaha Hadid Architects have worked with international environmental engineering consultancy Hilson Moran to develop methods that cut back on the energy consumption of the buildings.
The complex will highlight renewable sources of energy including solar panels and water filtration systems. By collaborating with the computational engineering team at AKT II, Zaha Hadid Architects have developed a digital platform that allows modules to be fabricated off-site, reducing carbon emission and harm to wildlife from frequent transportation.
Because of the digital platform, homeowners can design, furnish, and construct their new homes by simply clicking some buttons. It's almost like playing a video game – you can purchase space based on voxel units, which are three-dimensional volumes that are 35 square meters in the plan area and four meters in height, and reconfigure it whichever way you want.
Roatán Prospera Residences is confirmed to begin operations later this year. Learn more at prospera.hn/residences
See also: The best architecture spots in Hong Kong