Yayoi Kusama x Veuve Clicquot: A vibrant tribute to La Grande Dame
January 14, 2021
Old-school decadence meets contemporary art in the Veuve Clicquot x Yayoi Kusama collaboration. Jean-Marc Gallot, president and CEO of Veuve Clicquot tells us bout the parallels between art and wine and celebrating the house's new vintage, La Grande Dame 2012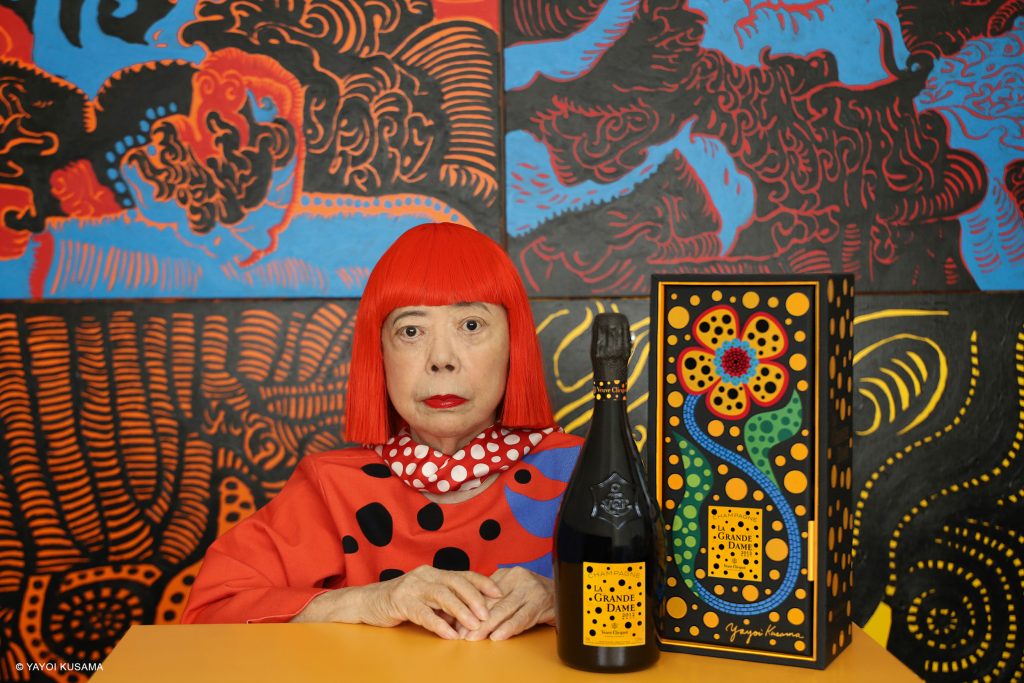 Despite being separated by 150 years and the thousands of miles between their homelands, Barbe Nicole Ponsardin (more commonly known as Madame Clicquot) and Yayoi Kusama share incredible similarities. Drawing strength from living through the French Revolution and being widowed at the tender age of 27, Ponsardin took over her late husband's business, now the iconic Veuve Clicquot.
Fast-forward to post WWII Japan, where the tenacious Kusama was battling her aristocratic mother's wishes for a quiet child who would eventually be married off to an appropriate suitor. But, much like Ponsardin, she forged her own path and soon became one of the most influential artists of her generation. Now, for the second time, Kusama has collaborated with Veuve Clicquot to create not only a case and bottle design but a tribute to female empowerment.
How strong does Madame Clicquot's influence remain within the company?
Madame Clicquot inspires us every day with her audacity and inspirational vision. She managed to overcome the obstacles of her time and become one of the first women in business in an environment that wasn't entirely welcoming. Madame Clicquot faced numerous obstacles before she was respected and ultimately called "La Grande Dame" of Champagne. Our La Grande Dame cuvee was launched in 1972, for the house's bicentennial, to pay tribute to this audacious visionary and determined woman. I don't know of many businesses where the spirit of a former leader is quite so present.
The artwork by Yayoi Kusama is titled My Heart that Blooms in the Darkness of Night. She has said it aims to bring hope and optimism into the new year. What are Veuve Clicquot's aspirations for 2021?
Veuve Clicquot is a house that has always sparkled with optimism and a hopeful sense of joie de vivre. Design and art have always been pivotal forces, and an outlet for our desire to create, innovate and push boundaries. Yayoi Kusama embodies all of this – her artistic expression is both generous and deeply optimistic. As you may know, Veuve Clicquot will reach [its] 250th anniversary in 2022. A lot of things are always in the works. Our goal at Veuve Clicquot is to keep surprising you for the next 250 years!
See also: 'KUSAMA': A graphic biography of Yayoi Kusama
How did Veuve Clicquot and Yayoi Kusama first become introduced/involved?
In 1805, at the age of 27, Madame Clicquot took the reins of the Champagne house which would become Veuve Clicquot. In 2005, the house decided to celebrate the 200th anniversary [of her appointment] by paying tribute to the "grande dame" of Champagne, notably with the charity exhibition A Tribute to Madame Clicquot.
For this exhibition, artists were invited to create works based on the theme "Twist with Madame Clicquot", and Yayoi Kusama specifically was invited to create a work inspired by Madame Clicquot. The artist chose to reinterpret one of the most famous portraits of Madame Clicquot, covering it with her signature polka dots. Today this exceptional painting is exhibited at the Hôtel du Marc, Veuve Clicquot's private manor and reception space in Reims, France.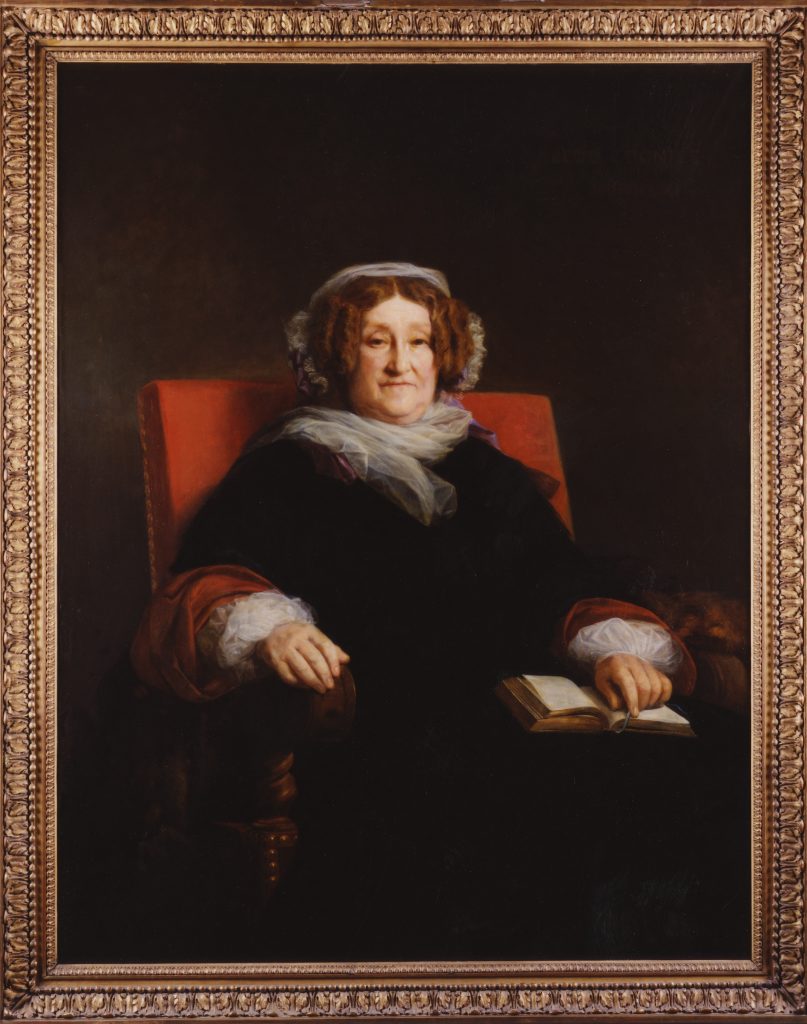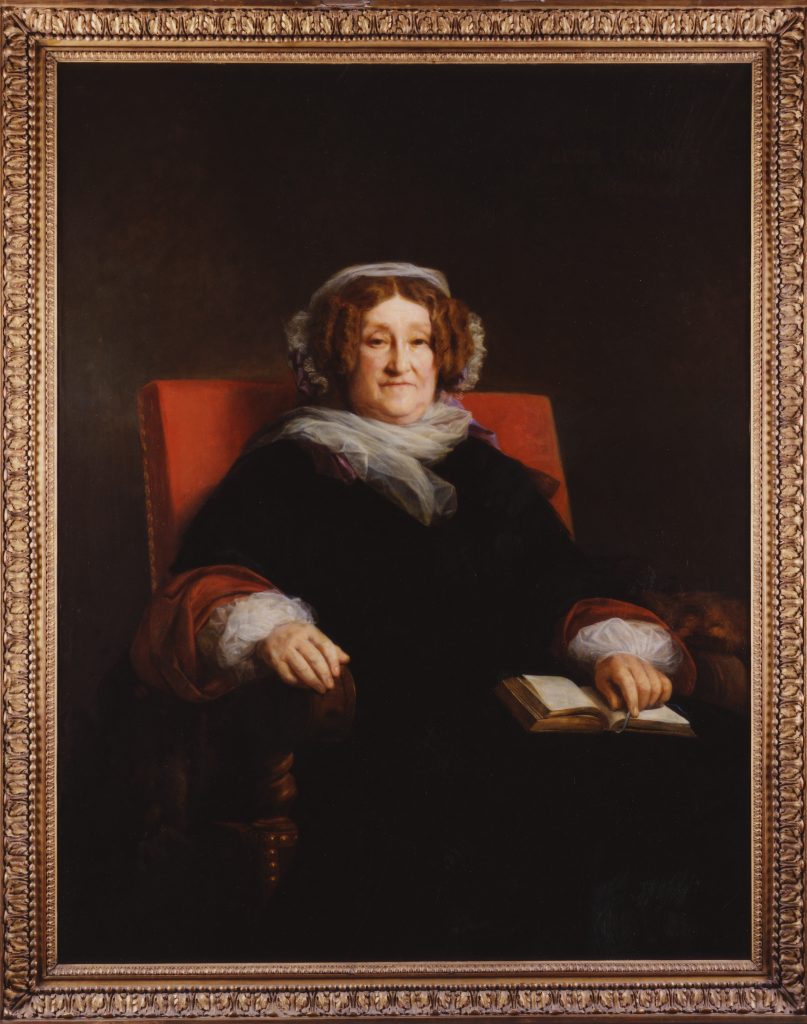 Madame Clicquot and Yayoi Kusama are both famed for being strong, passionate women. What does that bring to the collaboration?
Yayoi Kusama is an extraordinary artist, and one of the few female artists of her time who was able to make a living from her art in what was, at the time, a deeply masculine universe. By traversing the limitations of language and society, she freed herself from all of the ties that bound her and gained her freedom. Veuve Clicquot has always kept company with the best talent around the world. Each collaboration, each creation, has enriched the house with a new vision or new dimension. We have a long heritage of appreciation for art and design, beginning with Madame Clicquot's very first design innovation, the riddling table. For this new creative collaboration with Yayoi Kusama, we essentially gave the artist carte blanche to create as she wished. Our only request was that she reinterpret and integrate the iconic Veuve Clicquot yellow into her work.
Kusama is famous for her immersive creations. How do you think this is reflected in La Grande Dame?
Yayoi Kusama was the first artist to offer truly immersive experiences through her paintings, particularly her Infinity Nets. This series truly distinguished her as a bold and visionary artist because she was able to transport you into this intriguing, almost hypnotic environment and thus create a new relationship to the piece of work.
At Veuve Clicquot, we have a strong sense of French art de vivre and create immersive and unforgettable experiences – enjoyed with Veuve Clicquot Champagne, including La Grande Dame. This is a key element of our vision. For example, the Hôtel du Marc elevates French art de vivre and hospitality to an art form, marrying art and design with gastronomy in an original way
Pinot Noir is notoriously hard to perfect. What are the processes you have adopted to ensure consistent quality in every bottle?
La Grande Dame 2012 is a wonderful illustration of our ambition to continually create excellence – this cuvee, to me, showcases Veuve Clicquot's excellence. I'm immensely proud of this cuvee because it pays tribute to Madame Clicquot. She instilled in our house her love for Pinot Noir, and La Grande Dame 2012 perfectly represents it with a blend that is 90% Pinot Noir.
By tasting grapes from our parcels we identify the perfect moment to harvest each of them. To express the verticality of the Pinot Noir, the perfect balance between sugar, acidity and aromatics is crucial. Delicate Pinot Noir demands the very finest expertise from our winemaking team, as the grapes express differently depending on their terroir.
See also: Yayoi Kusama x Veuve Clicquot La Grande Dame 2012 limited edition bottles