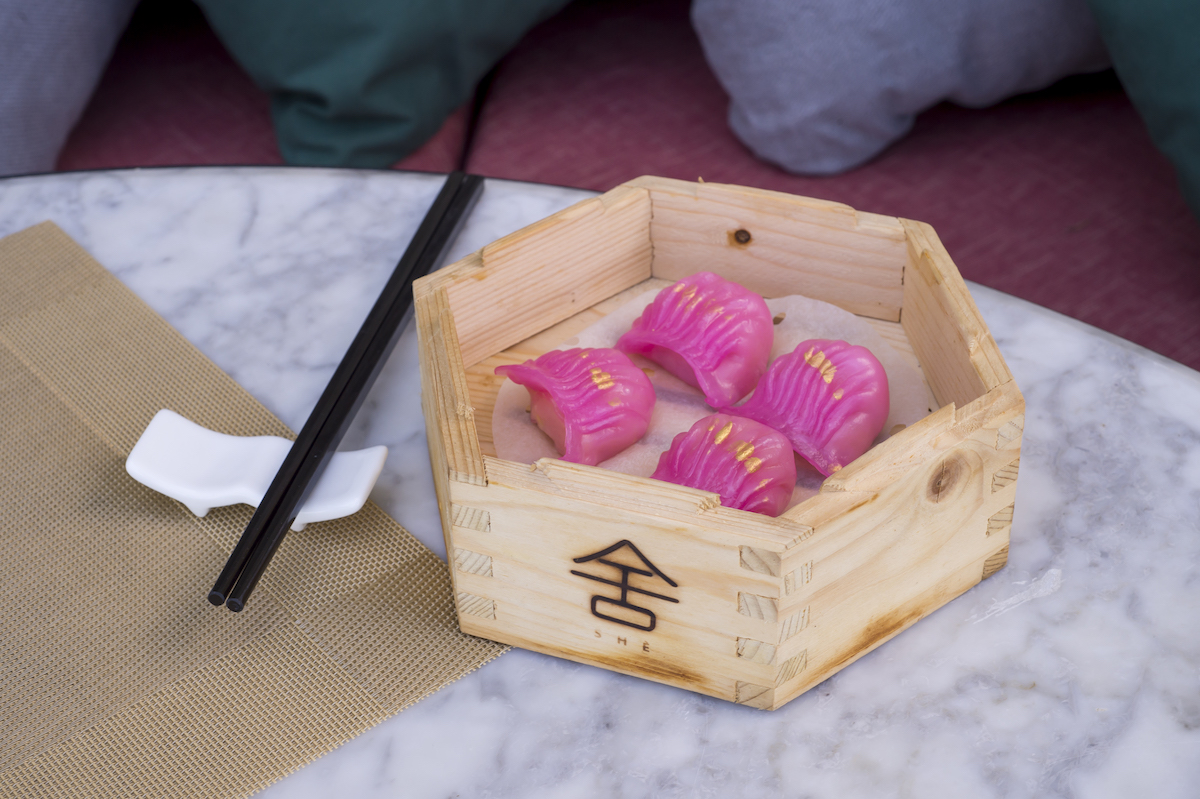 From the new hot spots on everyone's mouth, to our go-to favourites, we put together a selection of eateries to try this month, whether you're looking for a place to celebrate a special occasion or a trendy spot for a causal dinner.
Maze Grill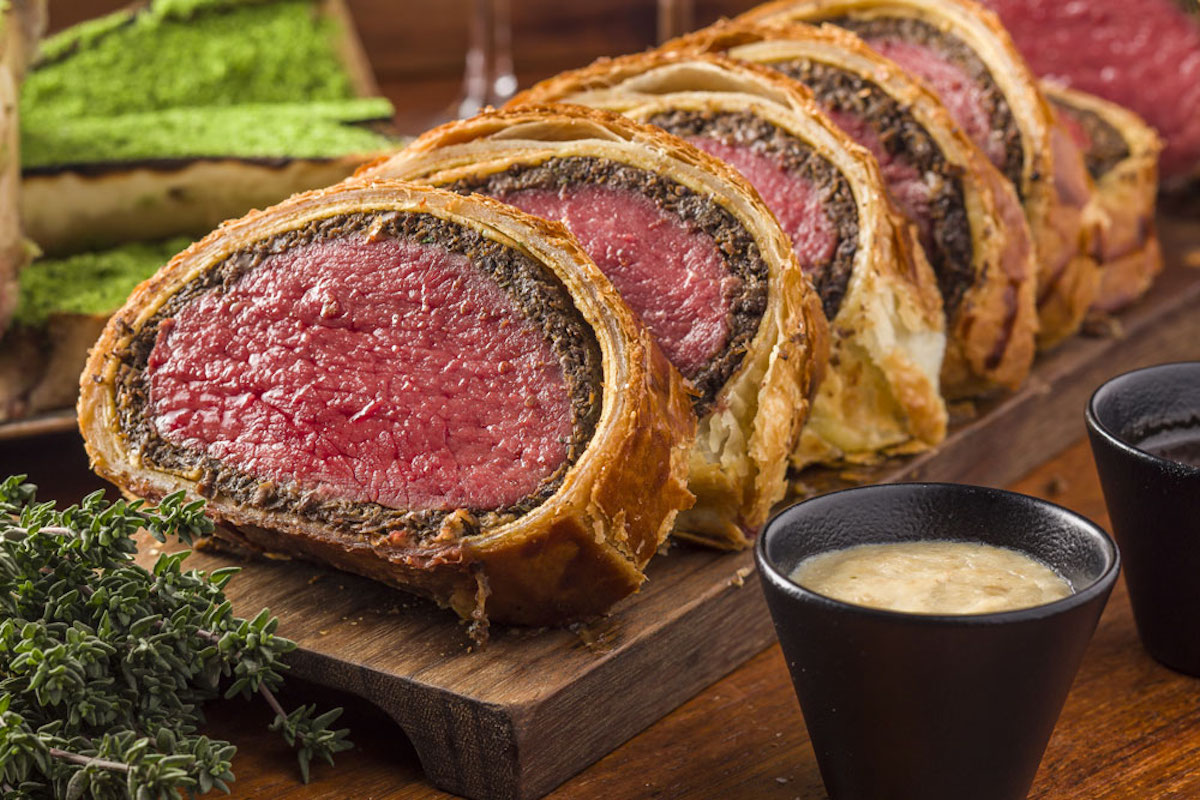 The first thing that you'll notice at celebrity chef Gordon Ramsey's Maze Grill are the floor-to-ceiling windows that encircle the interior dining area. Situated at the far end of Harbour City, it's quite a trek to get to, but the panoramic views of Hong Kong Island are worth it (and if you're lucky a picturesque golden sunset).
The food is modern British comfort and executed with care by chef John Newsom, formerly with Meats. Particularly good are the beef wellington which uses a tender fillet wrapped and baked in a flaky crust. I'm not a huge fan of desserts, but I had to try the famed sticky toffee pudding. It did not disappoint. If you're in the area, defiantly check it out.
Maze Grill, Harbour City, Shop OTE401, Level 4 Ocean Terminal, Tsim Sha Tsui, Hong Kong, +852 2765 0890, diningconcepts.com
FoFo by el Willy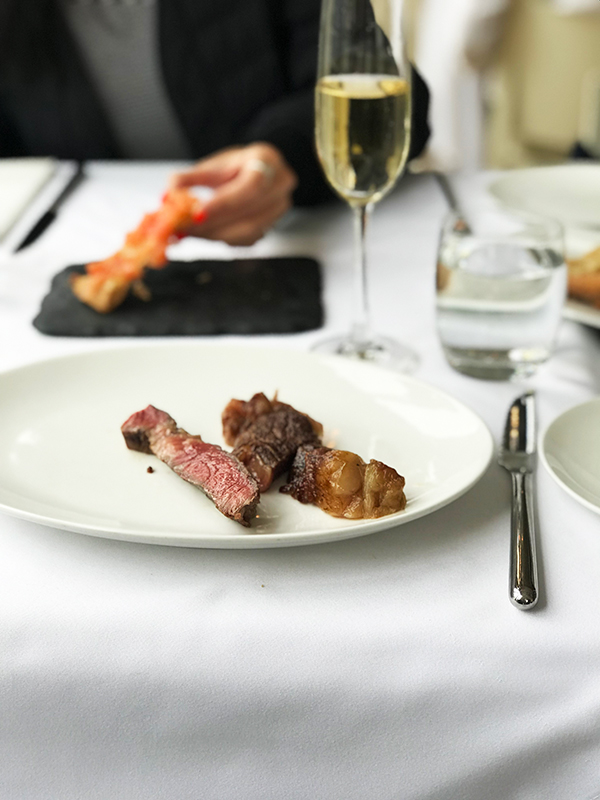 FoFo by el Willy is serving up what is claimed to be the world best steak. Supplied by famed Spanish Chef farm on the José Gordon of El Capricho from his small-scale Iberian cost of Spain, the steak definitely lives up to the hype. To fully enjoy this, you'll want to try everything (including the fat). Each bite is nutty and creamy and the meat is tender, and has a nice bite without being overly soft.
The unique thing about José Gordon's cows is that it takes him up to 15 years to raise an animal, a stark contrast to the 15 or so months that it usually takes. In addition, each bull is aged different times depending on the animal. Why? José put's it simply, 'each animal is an individual. You must treat them well and with respect…Give them good things to eat and a good environment to live in.' Does this care for his livestock and devotion to his animals' happiness translate into great steak? Definitely.
FoFo by el Willy, 20/F, M88, 2 Wellington St, Central, Hong Kong, +852 2900 2009, fofo.hk
Shé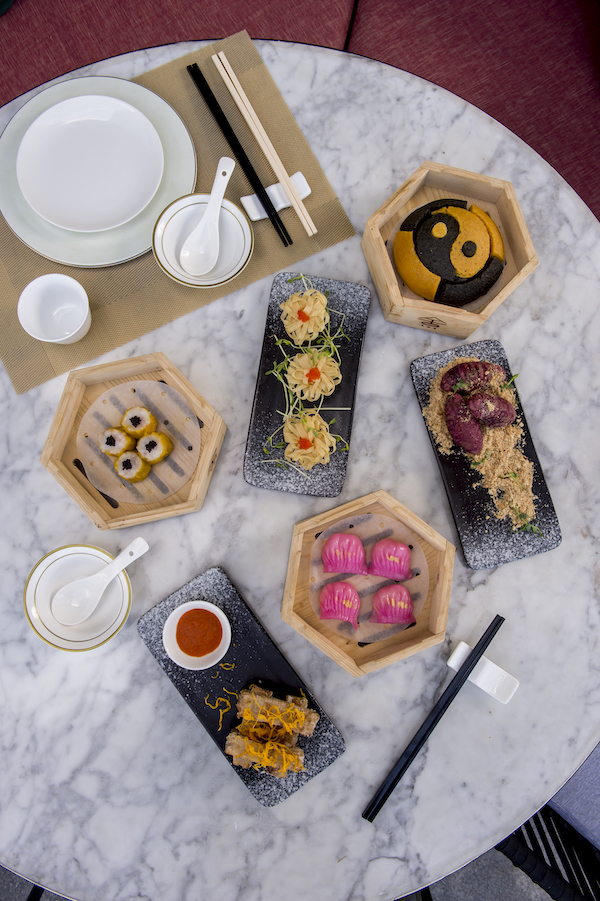 You might be confused when you first try to find Shé. The entrance to the restaurant is actually located within Lane Crawford's IFC store. When you get in though, you'll be greeted with stunning views of the Kowloon skyline and elegant subdued décor.
The food is spectacular. With elevated Hong Kong classics like a delicate rose gold har gow (shrimp & pork dumpling) to fried prawns coated in a batter of rich duck egg, to char siu and a luxurious take on the humble yuk bag (steamed pork mince), Shé is able to take Hong Kong and Cantonese cuisine and elevate it in a charming atmosphere perfect for a relaxing night out.
Shé, Level 3, ifc mall, 8 Finance St, Central, Hong Kong, +852 2110 0153, ifc.com
Tokyolima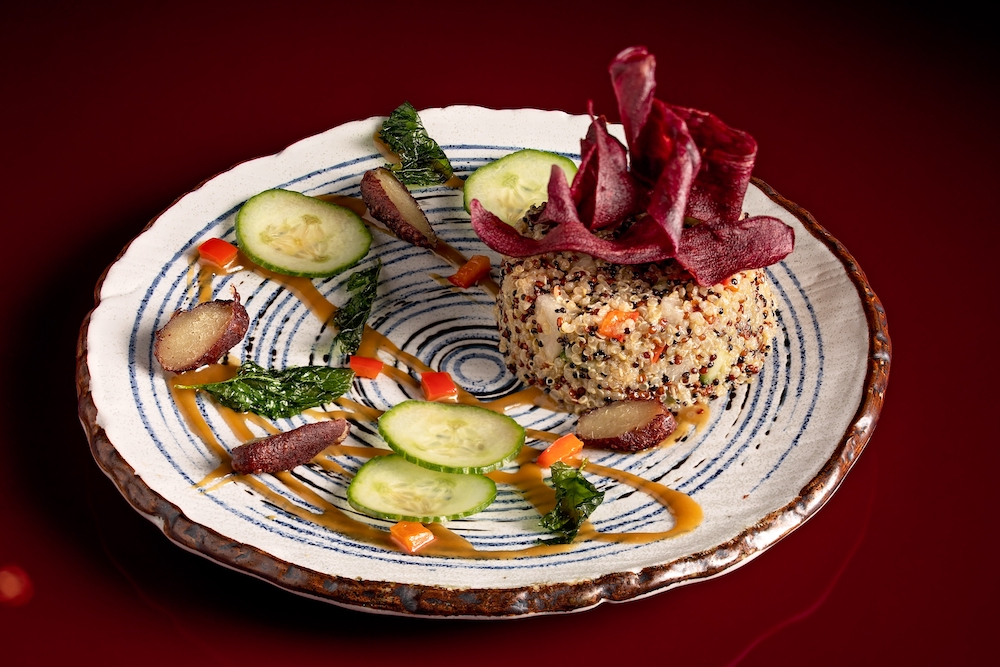 Tokyolima is legit. It's a chill spot in Central that since its opening a couple of years ago, has been consistently improving and reinventing its offering, which consists of Japanese Peruvian izakaya style dishes. We always come back because it's the perfect ambiance for a group of friends, a birthday dinner, or to pre-game before hitting up LKF. Their food is no-frills, their portions are quite generous and service is great - I'm always left completely satisfied.
Here are our recommendations from the new winter menu: The Miso & Quinoa Salad, Hotate Maki, and Salmon with yellow chilli & miso glaze. It's hard to find Quinoa done well in Hong Kong, but this place does it justice. From their permanent menu, their "Ki-mo-chi" Fried Chicken and Pollo a la Brasa are the moves to make. And for drinks, opt in for an Inca Sour or a Mitsuko.
Tokyolima, Car Po Commercial Building, G/F, 18-20 Lyndhurst Terrace, Central, Hong Kong, +852 2811 1152, tokyolima.hk
New Punjab Club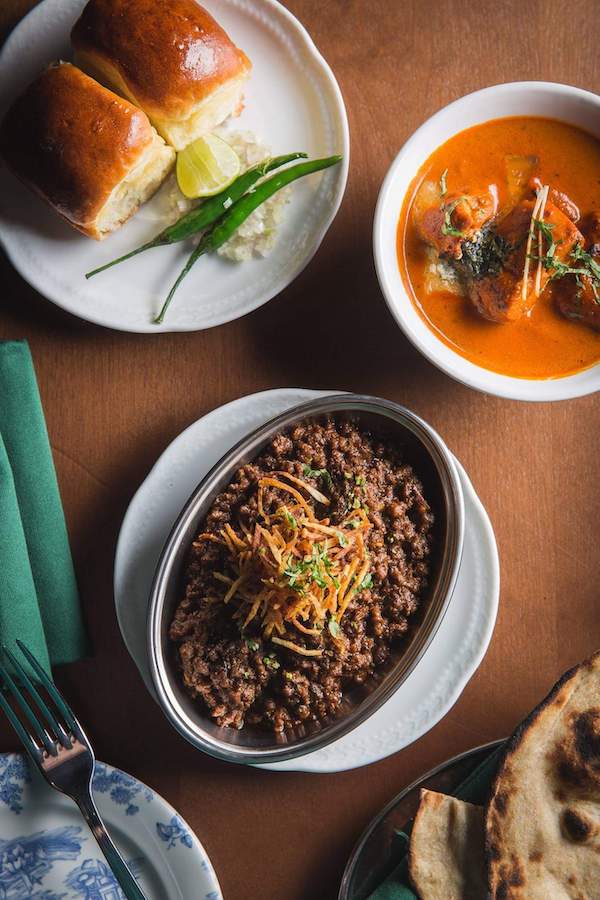 Legit Punjabi food is a rare find in Hong Kong and a Michelin star for the cuisine is even harder to come by. New Punjab Club can confidently claim stake to both and it doesn't disappoint.
The recently starred restaurant (it was awarded its first Michelin Star in December) serves up an offering of tandoori grills and rib-sticking dishes hearty enough to even though who don't usually enjoy Indian food smacking their lips with delight. Our must eat recommendation is the Keema Pau, a traditional Punjabi appetiser of spiced mutton cooked into a thick meat sauce served with milk buns toasted with a crunch on the outside and delightfully airy on the inside - meaning more meat and less carbs in every bite. Make sure to reserve two weeks in advance to avoid disappointment.
New Punjab Club, 34 Wyndham St, Central, Hong Kong , +852 2368 1223, newpunjabclub.com
Uma Nota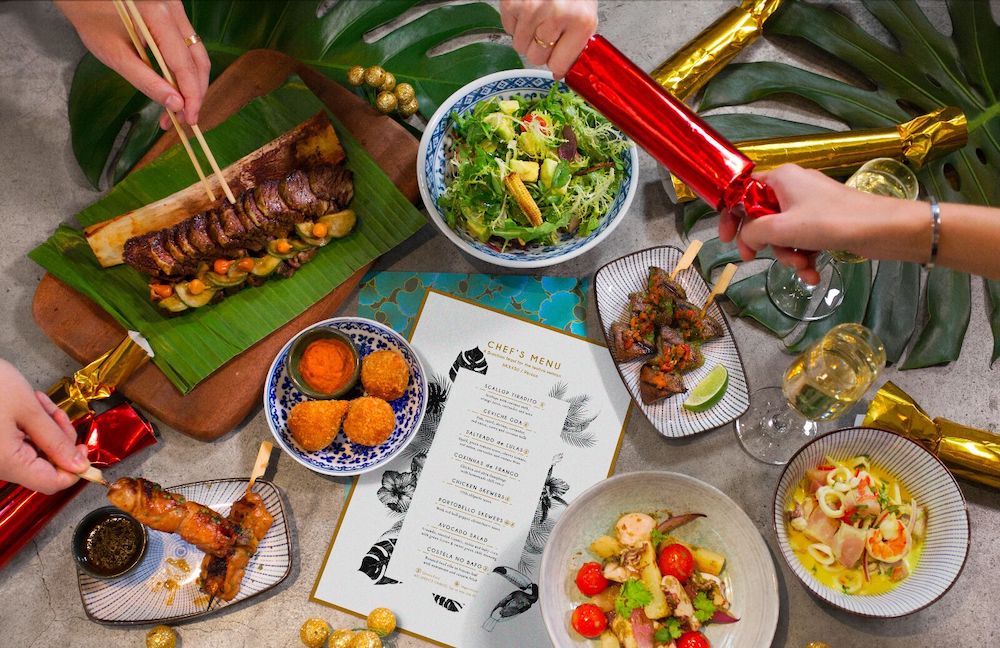 In January, Uma Nota presented the limited-edition menu Mutsuki with Uma Nota, which featured a delicious selection of Japanese dishes infused with a little touch of Brazilian flair. Highlights included the incredibly moist and flavourful black cod skewers with Saikyo miso and ginger.
While most of the dishes in the special menu won't be available throughout February, go back to Uma Nota (if you've already been) for a trendy dinner that never disappoints or try it for the first time (Really? And you call yourself a foodie?) if you still haven't. Most of the dishes fuse the best of Japanese sophisticated and delicate flavours with the colours and spices of Brazil, a true culinary gem that doesn't get enough attention in Hong Kong.
Uma Nota, 38 Peel St, Central, Hong Kong, +852 2889 7576, uma-nota.com