Now everybody can live in Versace's world of luxe
June 4, 2019
Whether you're a fan of Versace or not, we're pretty confident that you'll fall for the label's new 2019 Home Collection. Presented at Fuorisalone during Milan Design week, Versace unveiled its collaboration with American interior designer Sasha Bikoff and Canadian artist Andy Dixon at the special exhibition. From bathrobes, pillowcases, coffee tables, cabinet to sofas, this is you need to build your very own ultra-luxe world.
Inspired by the Versace autumn / winter 1994 campaign, Bikoff created new pieces that highlight the connection between the Italian house's fashion and Home Collection. Featuring the label's signature opulent imagery and materials, the collection consists of different lines such as The Rhapsody, Medusa, Logomania, Pop Medusa and Jungle; each of them a representation of Versace's heritage and DNA in a contemporary, 2019 way.
This also marked the debut of the outdoor line, named Jungle. The name and collection takes reference from a print showcased in the Spring/Summer 2000 collection, made famous by Jennifer Lopez when she wore a dress in the same print on the red carpet of the 2000 Emmys. Not on holiday? Not to worry, you can pretend you've gone to Bali on the hanging bed or outdoor sofa.
Further to the collaboration, Binkoff has also designed the window displays for Versace's Milanese boutiques and Home Collection boutique.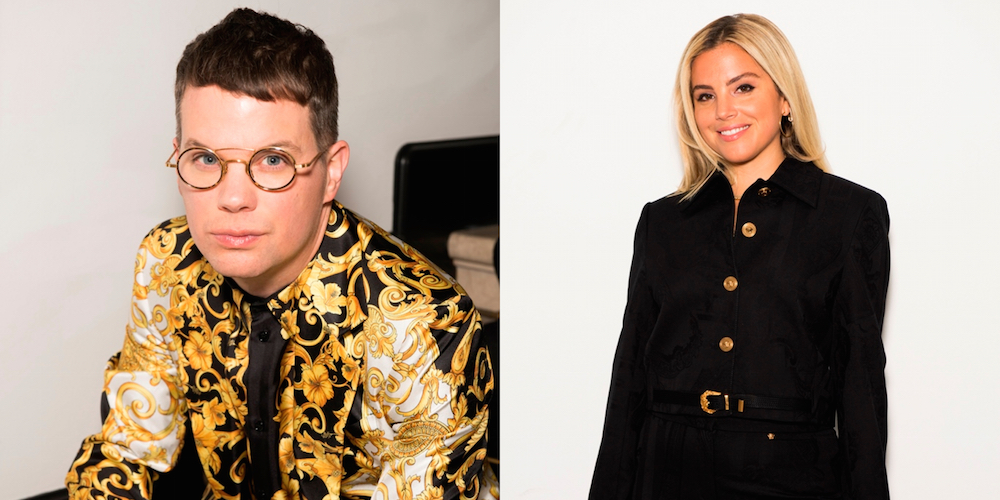 "I have always been drawn to Gianni and Donatella's work, especially the imagery used in patterns. There are a lot of commonalities between Versace and my own work – how we both plunder culture and art history, collaging tropes into new ideas, playing within the space where high and low-brow kiss." – Andy Dixon
"I have always felt a deep connection to Versace as it embodies everything I believe in, a sense of fun and freedom to be daring. Versace lives through colour and pattern breaking rules and promoting a sense of confidence and glamour which is how I decorate. Versace has always been a source of inspiration." – Sasha Bikoff
For more details, visit Versace Home Collection.