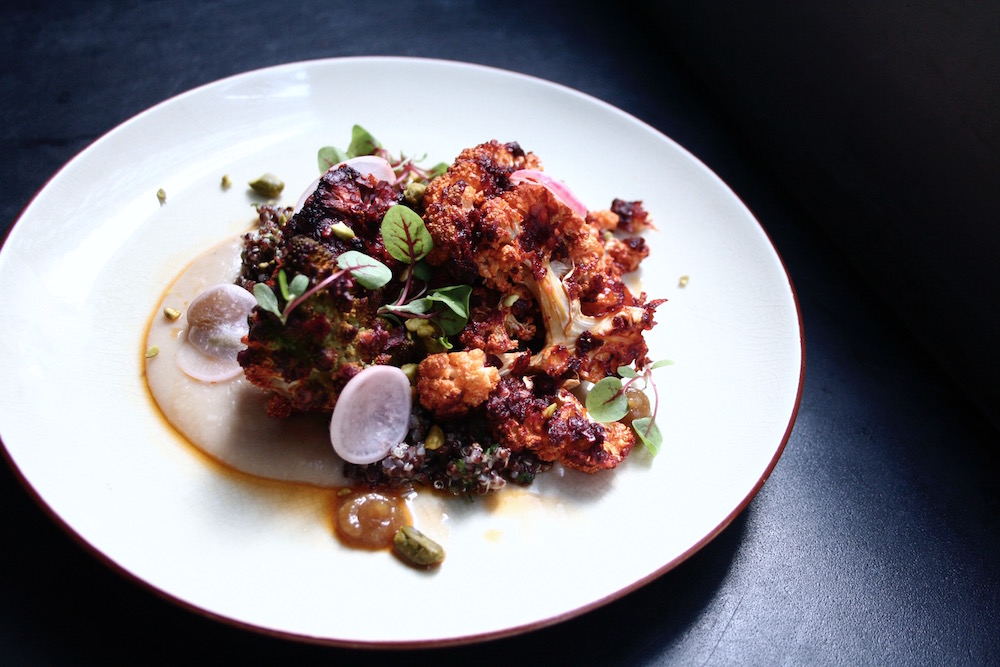 Eating mindfully in Hong Kong is never easy—even more so if you're a vegetarian or vegan. Despite valiant efforts by the likes of Green Monday, you end up becoming a social 'Pescatarian' so you can actually order something decent when dining out.
In celebration of World Vegan Day, here are five places you can get a no-meat meal in Hong Kong that isn't some form of vegetable curry or cheesy pasta filled with whatever they could throw together in the kitchen.
Sohofama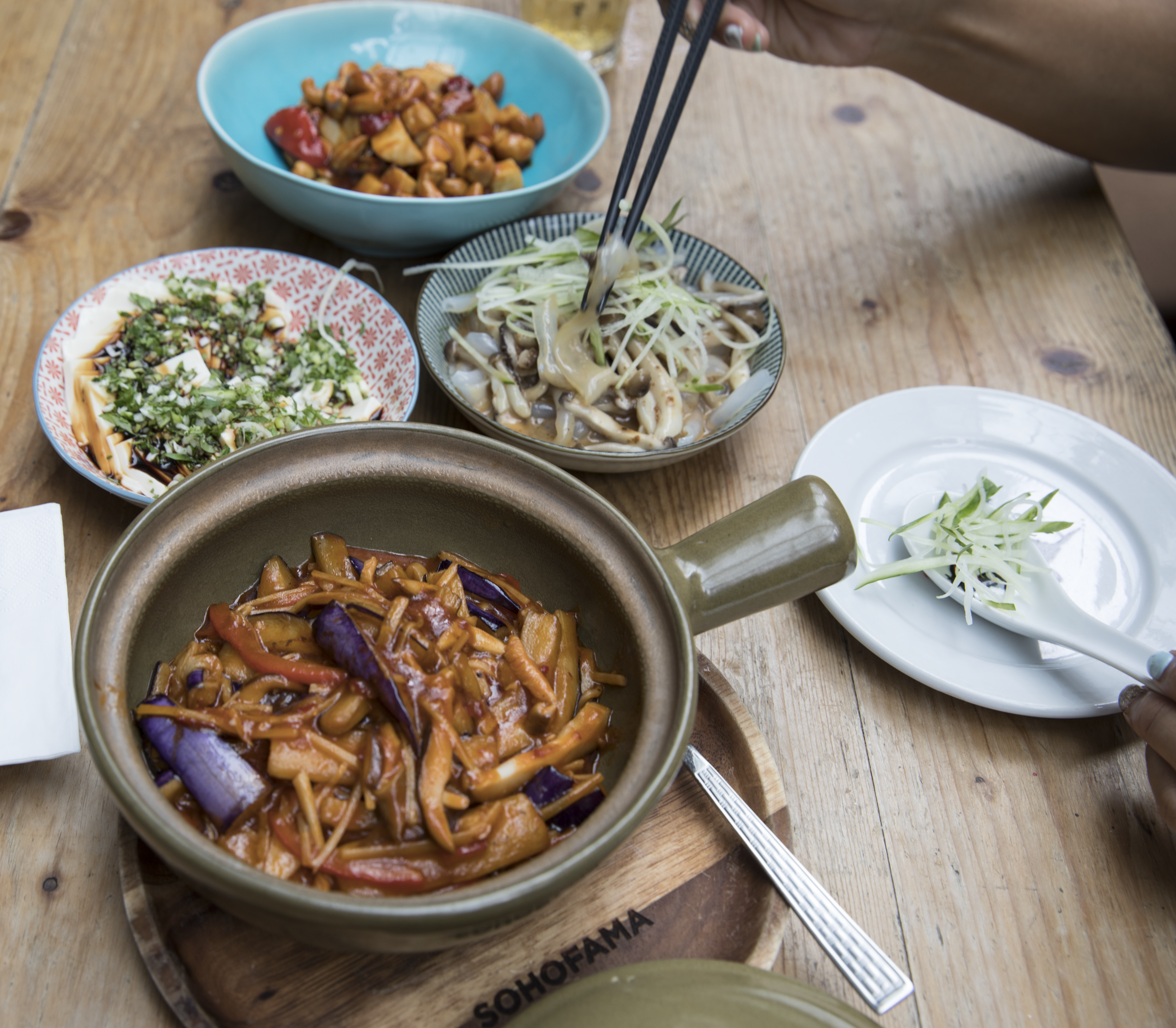 Sohofama has always had some solid veggie options but they've now taking it to the next level with an all-vegetarian menu. Vegan? No worries, simply tell them when you make your order. Aiming to promote mindful eating by using locally-grown, chemical-free and organic ingredients, Sohofama's new offerings include a vegetarian and organic Ma Po tofu (finally), spicy Sichuan Mala fried rice with onions, tomato, peanuts and green pepper, cold green bean noodle with Chinese mushroom, Marmoreal mushroom in peanut Sauce, cauliflower quinoa rice and pan-fried asparagus, dry tofu, vegetarian ham and spinach buns.
Sohofama, Unit SG09-SG14, G/F, Block A, PMQ, 35 Aberdeen Street, Central, +852 2858 8238, sohofama.com
Grassroots Pantry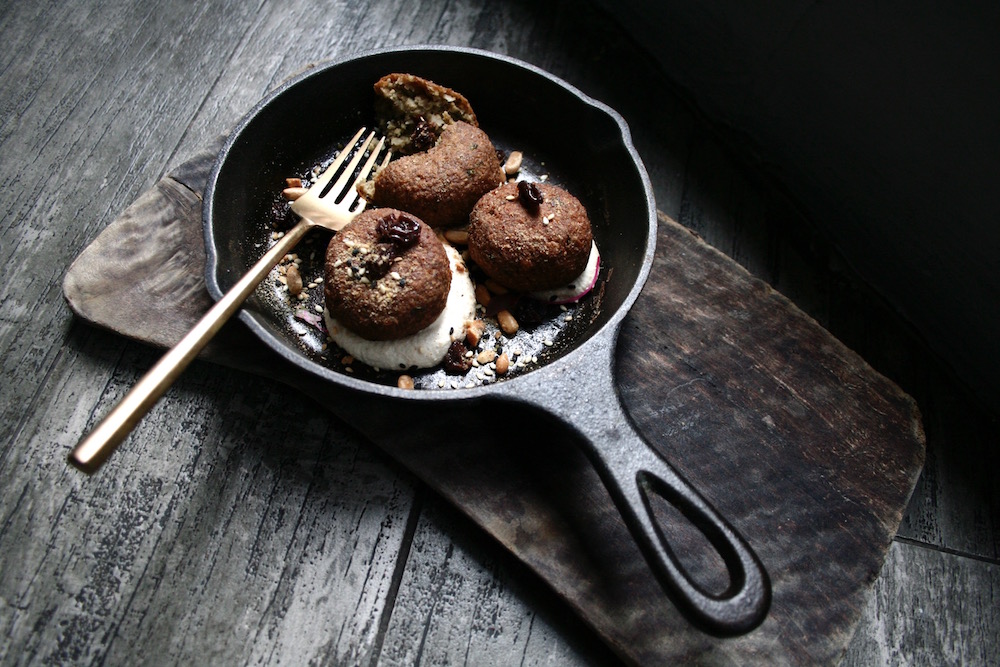 Arguably every Hong Kongers' vegetarian go-to, Grassroots Pantry have just launched their new fall menu. Their plant-based specials include lotus rooft kofta, pulled jackfruit and chayote salsa nachos and a heartwarming Yunnan Hot Pot of seasonal wild mushrooms, Yunnan new potatoes, kelp and mung bean noodles, Chinese greens and cabbage, Yunnan beetroot 'ham' served in a five-spice tonic broth and truffle yolk sauce.
If that isn't enough to temp you, the raw Bergamot cheesecake and mango chia seed pudding topped with puffed quinoa will sweeten the deal.
Grassroots Pantry, Shop D, G/F, CentreStage, 108 Hollywood Road, Central, +852 2873 3353, grassrootspantry.com
Mak Mak
Fashioned like a traditional Thai shophouse, Mak Mak is one of our favourite places to grab an early dinner in Central. If the cocktails aren't enough to tempt you back, their new vegetarian set dinner will. As a flexitarian (read: I often try to go meat-free on designated days of the week), I'm usually forced to order two helpings of morning glory whenever I'm out for Thai as there isn't much to choose from. Thankfully with Mak Mak's set dinner you can get your side of morning glory alongside vegetarian coconut soup with galangal, kaffir lime leaf and lemongrass, a smoky grilled eggplant green curry, wok-fried rice noodles with fresh shiitake, Thai asparagus and light soya sauce and mango sticky rice with coconut cream to finish.
They also have an on-going à la carte menu purely dedicated to vegetarians.
Mak Mak, Shop 217A, 2/F, Landmark Atrium, Central, +852 2983 1003, makmak.hk
Tivo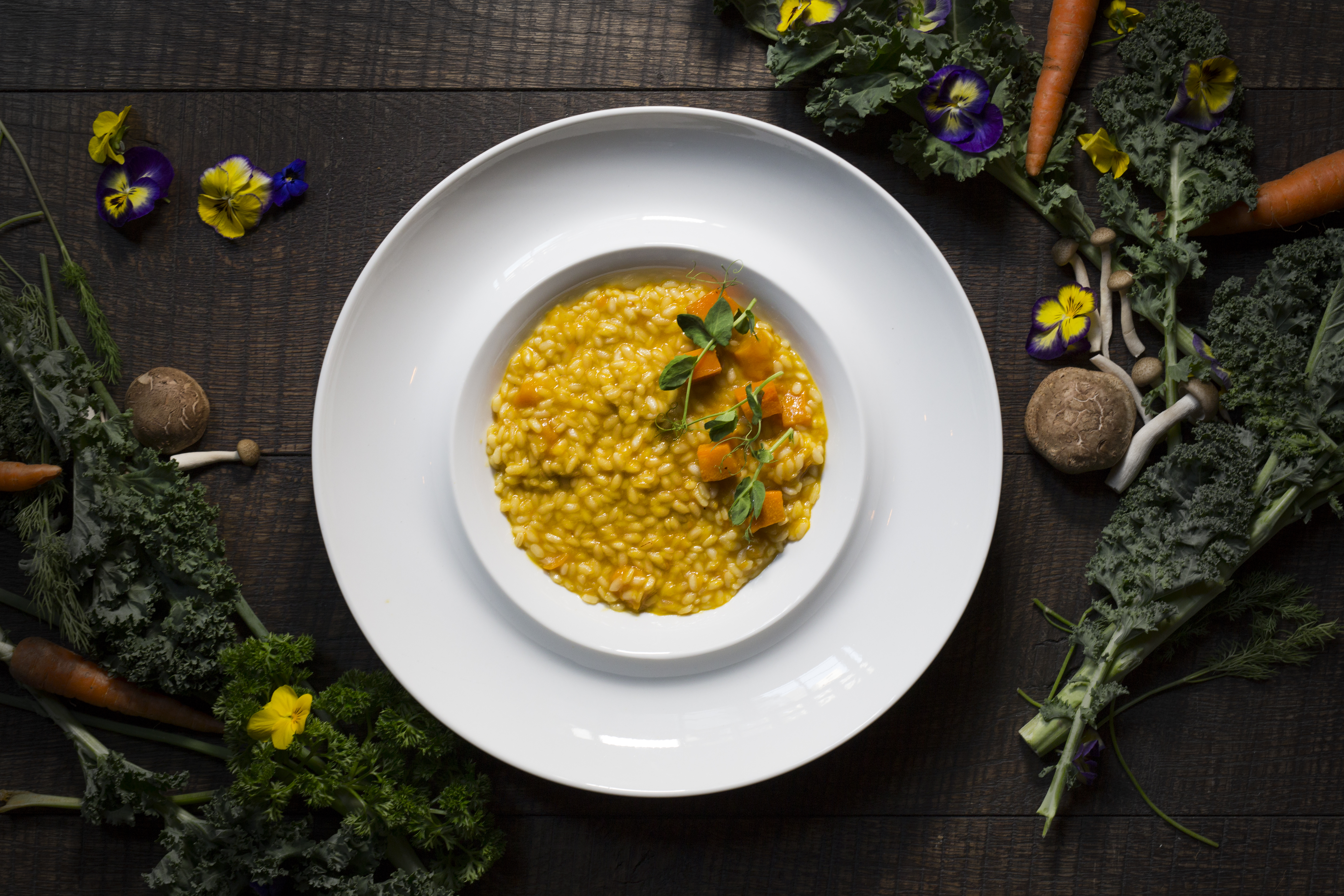 Tivo's introducing a new plant-based menu full of comforting dishes just in time for the cooler weather. We're eyeing the roasted butternut squash, orange and sage risotto, vegan mozzarella pizza with pistachio pesto and roasted sweet potatoes with fresh gifs and charred spring onions.
Tivo, 43 Wyndham Street, Central, Hong Kong, +852 2116 8055, tivo.com.hk
Beyond Burger
Thanks to Beyond Burger (backed by Leonardo DiCaprio, Bill Gates and Richard Branson) we can finally say goodbye to mushy, tasteless veggie burgers. Get yours as a vegan cheeseburger at Green Commons or topped with smoked beetroot, avocado and lettuce at Porterhouse. Find out where else to get your vegan burger fix in Hong Kong with our interactive map.