Usher's emotional new single pays tribute to Black Lives Matter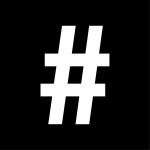 By: Alyanna Payos
July 9, 2020
Over the past few months, it's clear that the social climate has led to bouts of self-reflection for many, and a stronger push for change. Celebrities, politicians, social media influencers and business alike have all been coming forward with their own ways of expressing this unique experience, and how they'd like to move forward from here.
See also: Celebrities taking a stand against racism
Latest of the bunch is Usher, who recently released an emotional self-directed music video for his new single, "I Cry". The song, which was heavily inspired by the artist's emotional awakening in light of the Black Lives Matter protests, was released late last month via an Instagram post.
In the new almost completely colourless video, a clip of Usher singing to the camera is superimposed over archival footage and iconic photography by Gordon Parks. A prominent figure in the documentary photojournalism sphere throughout the mid to late 20th century, American photographer and film director Gordon Parks' work focused on documenting social-economic issues within the African-American community.
Usher also mentioned in an Instagram post that the song would serve as a message to his sons. Having to watch a series of distressing events unfold while being shut in, led to a very emotional time for the artist. He vowed not to be a part of a culture that encourages young men to suppress their emotions.
All proceeds made from Usher's new single will be donated to the Local Initiatives Support Corporation, in support of Black-led community groups and Black-owned businesses.
See also: 7 Black-owned fashion labels paving the way for change