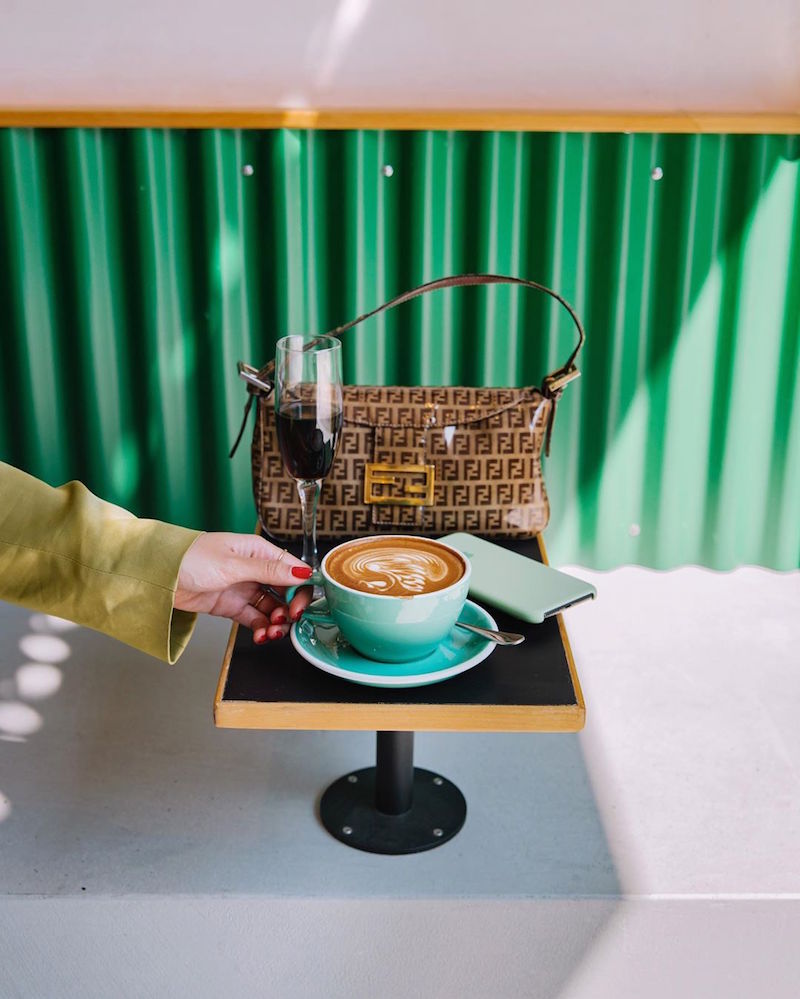 After two years, it's time to update the 10 most Instagrammable cafes in 2020. You may find some old ones with new locations and some new cafes that made the list. Over time, we've seen the changes in today's Insta-age and how cafes have come up with more innovative designs and presentations. Stepping into 2020, go to new places, and spend more quality time with family and friends – but don't forget to take pictures.
Tiffany & Co Blue Box Cafe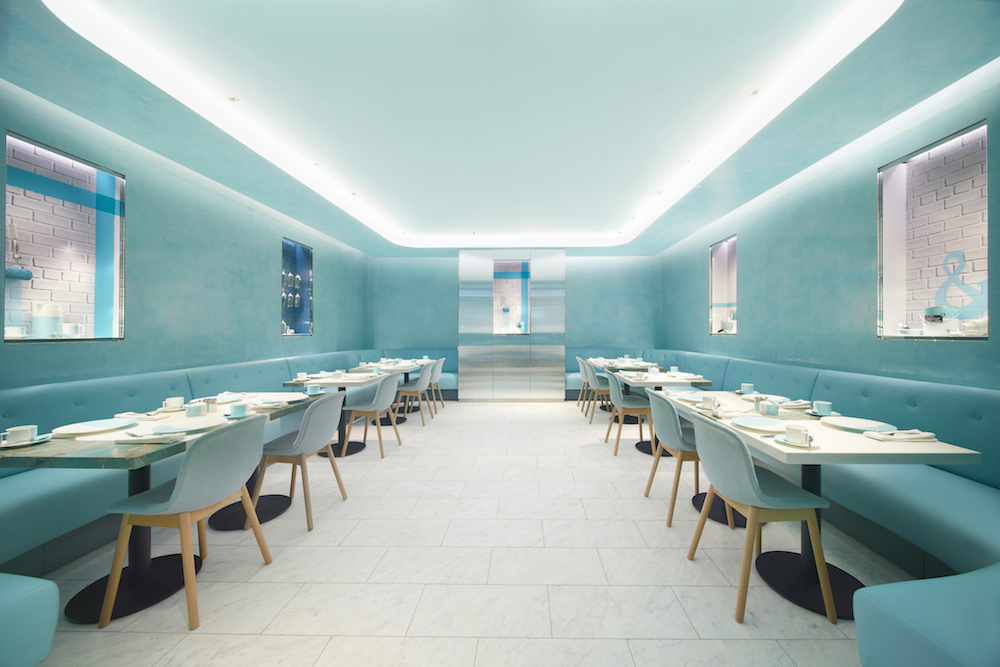 Having Breakfast's at Tiffany used to be a dream. Well, not anymore. Last October, US luxury jeweller Tiffany & Co opened its first cafe in Asia and the second in the world, the Tiffany Blue Box Cafe at One Peking Road (next to its flagship store in Tsim Sha Tsui). Featuring Tiffany & Co tableware, art pieces, home products, accessories and more, you'll find everything divinely Instagrammable, as well as the silver and blue glass panels in the interior. Get your camera ready once you step into the Tiffany Blue Box Cafe and make a reservation now.
The Tiffany Blue Box Cafe, Shop 208, Lobby Floor, One Peking, 1 Peking Road, Tsim Sha Tsui
NOC Whampoa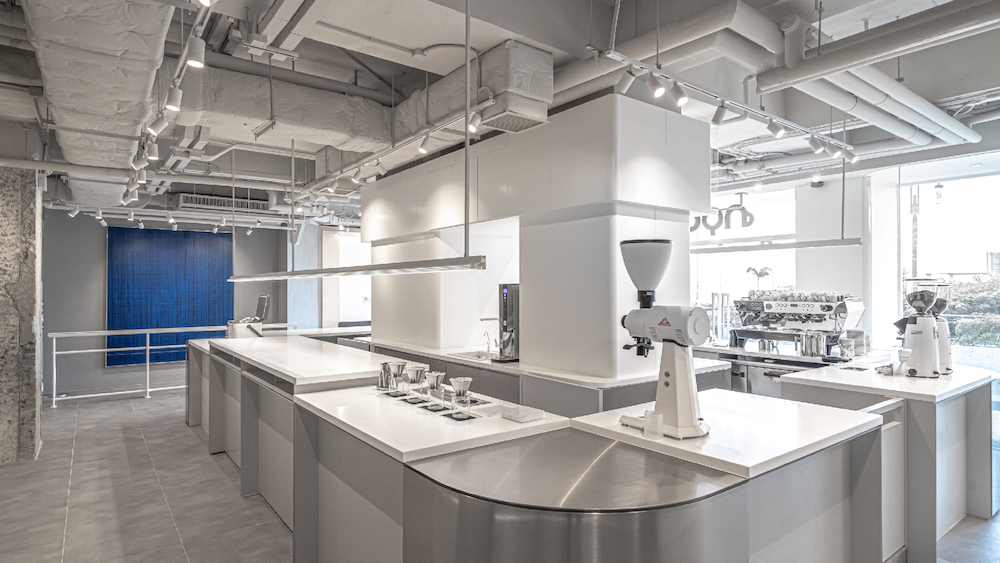 For those who love minimalistic design, we're pretty confident that NOC Coffee is already high on your list. If you haven't already, you should visit NOC's largest and first branch in Whampoa. Spread across 3,500 square feet, you can take a closer look (360 degrees) at how NOC makes coffee and learn all things about it in the new area, The Lab. On the other side, there's a painting called The Classic Blue by Turkish-Austrian contemporary artist Kemal Seyhan that's worth a look. Indeed, NOC Whampoa has more than a few Instagrammable spots that you should check out. What are you waiting for?
Dang Wen Li by Dominique Ansel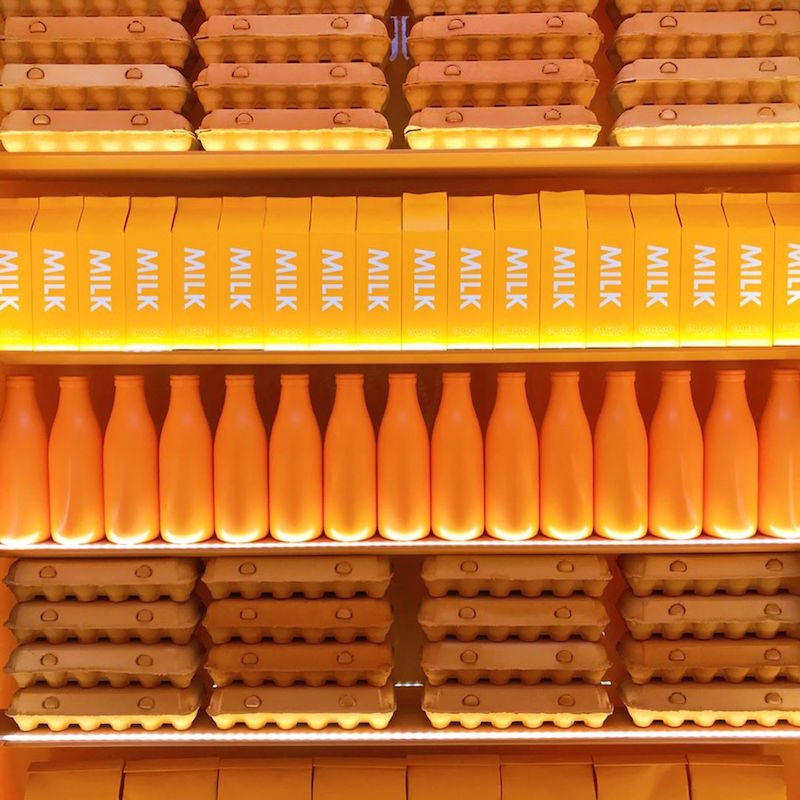 Let's just admit that Instagram is all about aesthetics, which is why you should check out this new addition to the list in 2020. Curated by world-famous French pastry chef Dominique Ansel, Dang Wen Li just opened in Harbour City in Tsim Sha Tsui. Highlighting some of Hong Kong's iconic snacks such as pineapple buns, fishballs, lemon tea, milk tea and more, the desserts are particularly Instagrammable and worth a mention.
Dang Wen Li, Shop OT G63A, G/F, Ocean Terminal, Harbour City, 3-27 Canton Road, Tsim Sha Tsui +852 2613 8618 dangwenli.com/
Colour Brown x Phvlo Hatch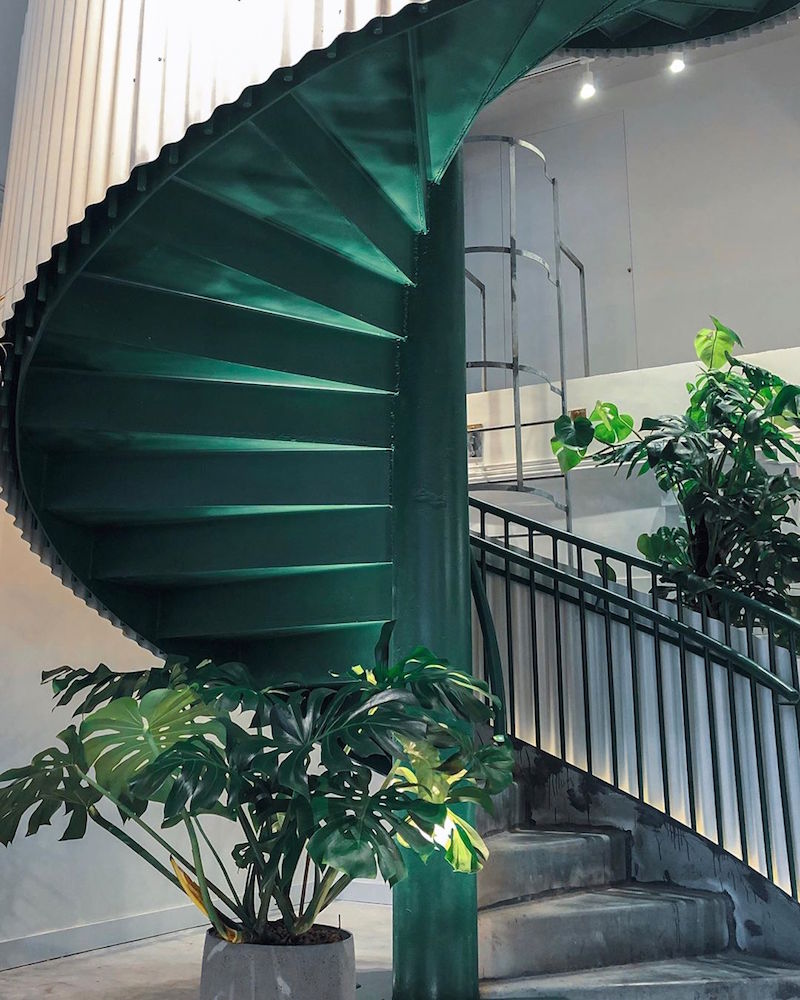 Don't be surprised to see the mini Tai Kwun staircase with a touch of greens in a coffee shop. Since September, community organisation Phvlo Hatch has been working with Colour Brown on promoting sustainability in the coffee industry and giving back to the community. With such a meaningful concept, it pretty much explains why it has quickly gained the likes of not only Instagrammers, but also Hongkongers as a whole.
Colour Brown x Phvlo Hatch, G/F, 13 Wong Chuk Street, Sham Shui Po, +852 2791 7128 phvlohatch.com
Halfway Coffee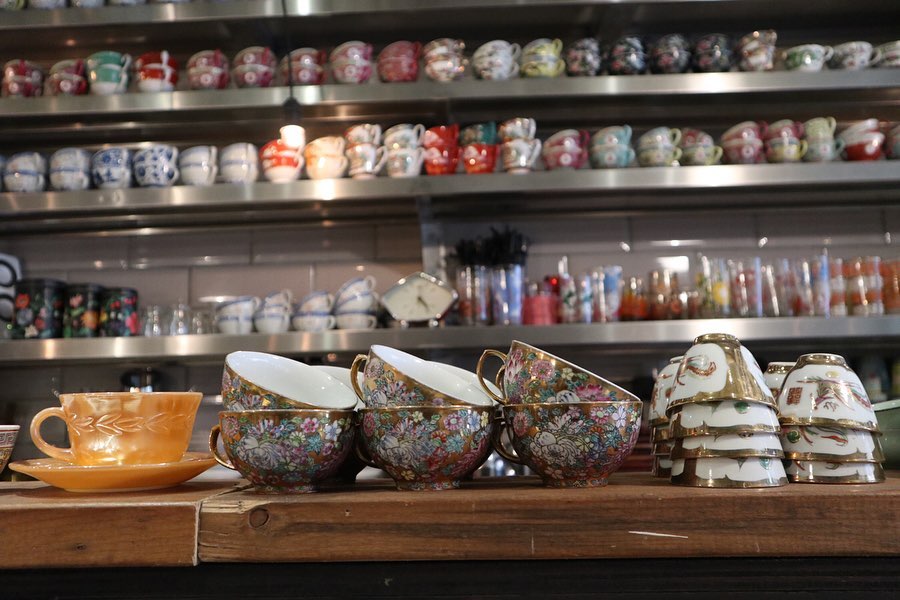 Located in Sheung Wan, Halfway Coffee is not only known for its vintage Hong Kong porcelain cups, but it's also high on Elly Lam's list. Whether it's for here or takeaway, you'll find the design of the coffee cups very Instagrammable. Not to mention that the interior of the cafe is like you've travelled back in time to an antique shop. Head over to Halfway Coffee for the 'gram.
Halfway Coffee, 12 Tung Street, Sheung Wan, Hong Kong +852 9511 7197
Elephant Grounds at K11 Musea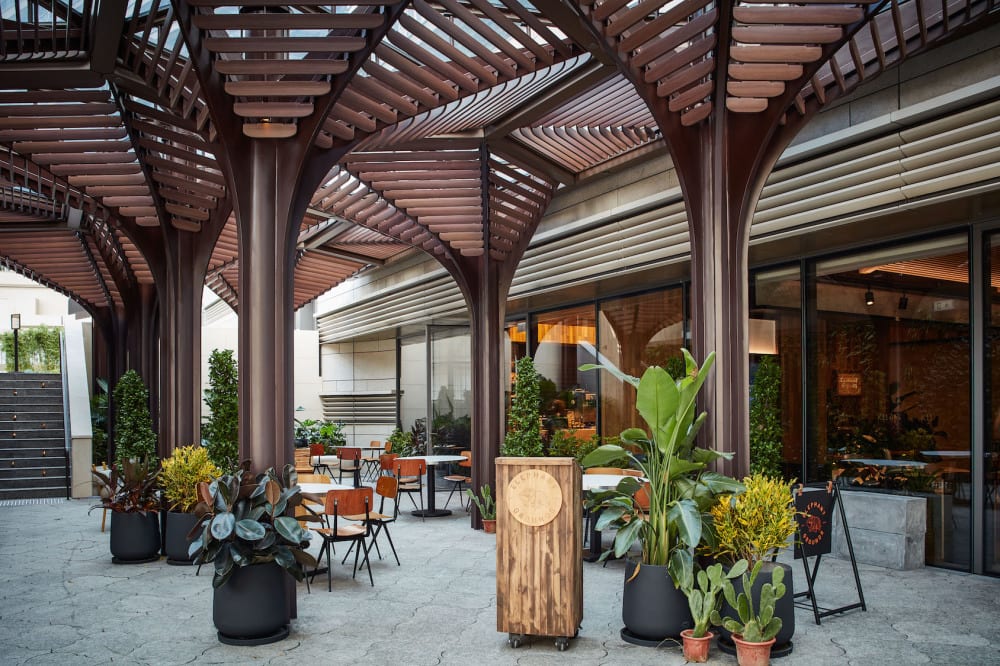 From Hong Kong to Beijing and Manila, coffeehouse Elephant Grounds has continued to build on its success in the region over the years. Last September, it officially opened at the new cultural retail destination, K11 Musea in Tsim Sha Tsui. With such a large space, both indoor and outdoor seating are available. If you'd like to sit down and chill for an afternoon, Elephant Grounds at K11 Musea is one of the best spots.
Elephant Grounds, Shop 705, Level 7, K11 Musea, Victoria Dockside, 18 Salisbury Road, Tsim Sha Tsui, +852 3468 2669
Kube by % Arabica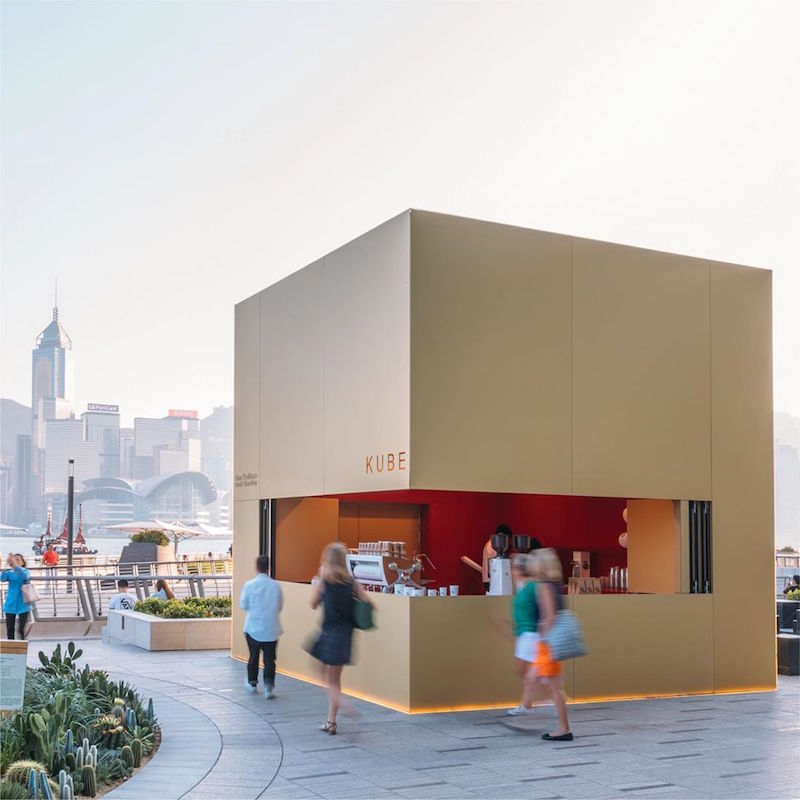 If you want both coffee and views, look no further. Located at Victoria Dockside, you'll find Kube has a very different design compared to the other % Arabica shops in Hong Kong. Featuring signature blends, matcha lattes and more, you can take as many pictures with the Instagrammable % cups, the highly anticipated golden installation and Victoria Harbour.
Kube by % Arabica, Kiosk 6, G/F, K11 Musea, Victoria Dockside, 18 Salisbury Road, Tsim Sha Tsui, +852 2253 0238 arabica.coffee
Tai Wo Tang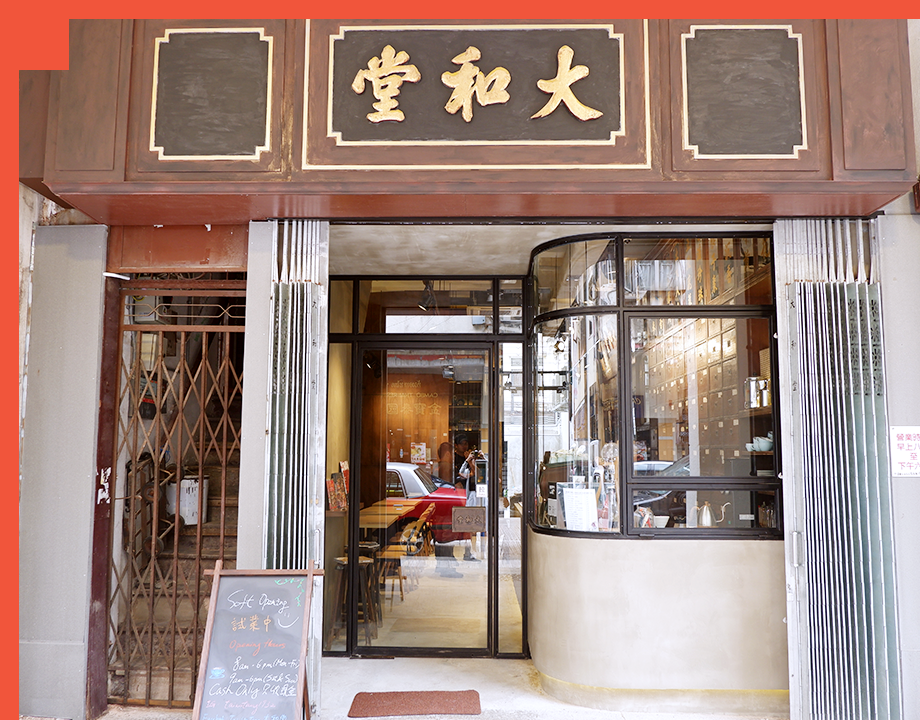 Have you ever had coffee in a traditional Chinese medicine shop? Well, there's always a first time for everything. Serving its signature vitality tea, burgers, red date cheesecake, HK-style egg waffles and more, we're pretty confident that this will be a new cafe experience compared to the rest. Make sure you bring a "photographer" with you to capture the vintage scene.
Tai Wo Tang, G/F, 24 Nga Tsin Long Road, Kowloon City, +852 2623 2006 taiwotang1932.com
Rest Coffee Gin
Walking into the West Kowloon Cultural District, you'll find yourself completely removed from the city. In this atmosphere and with these views, drop by Rest Coffee Gin for a mid-day break. Other than coffee, it also offers snacks such as an A3 Wagyu beef cutlet sandwich ($318), a black Iberian pork cutlet sandwich ($198), fried prawns with Thai sauce ($88) and more.
Rest Coffee Gin, Shop GF-04, Art Park, West Kowloon Cultural District, +852 2697 8938
Basao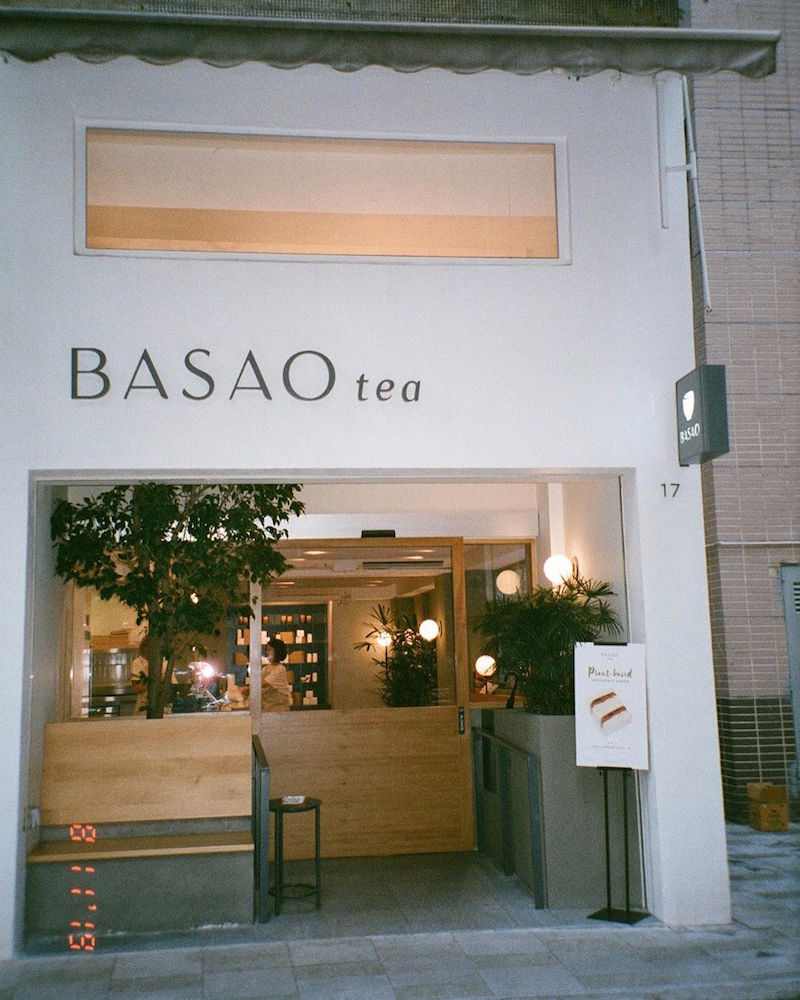 The founders of Basao, Aaron Stair and Yanfu Chen, are very into tea culture. Before starting their business, both of them travelled to different countries to learn all things about tea such as history, production and more. Today, Basao is not only a cafe, but also a place to gather tea lovers. The outdoor seating area is designed just for you, Instagrammers.
Basao, G/F, 17 Moon Street, Wan Chai, +852 2952 3313 basaotea.com