Is the Samsung x Thom Browne collection hinting at the future?
February 18, 2020
Do you remember giant processors, small screens and low-resolution cameras on those old flip-phones? It has been more than a decade since we said goodbye to foldable phones and we never thought an exciting return would happen. However, they're back! Samsung just launched its latest collaboration in New York – the limited-edition Galaxy Z Flip (10,000 pieces) with renowned fashion designer Thom Browne.
Bridging fashion and technology, the two brands transformed the idea of Thom Browne's signature suits into the design of the new foldable phone. It exudes a timeless style and stands out as a fashion accessory. There are other wearable goodies too, such as the Galaxy Buds and Galaxy Watch Active2, in the collection, which came out on February 14.
With the foldable glass, you don't have to worry whether your phone fits into your tiny handbags or pockets. The new Galaxy Z Flip phone allows you to run different mobile applications on each half of the split-screen, so you can get your multitasking on.
Seen on…
Sandara Park
Kiwi Lee Han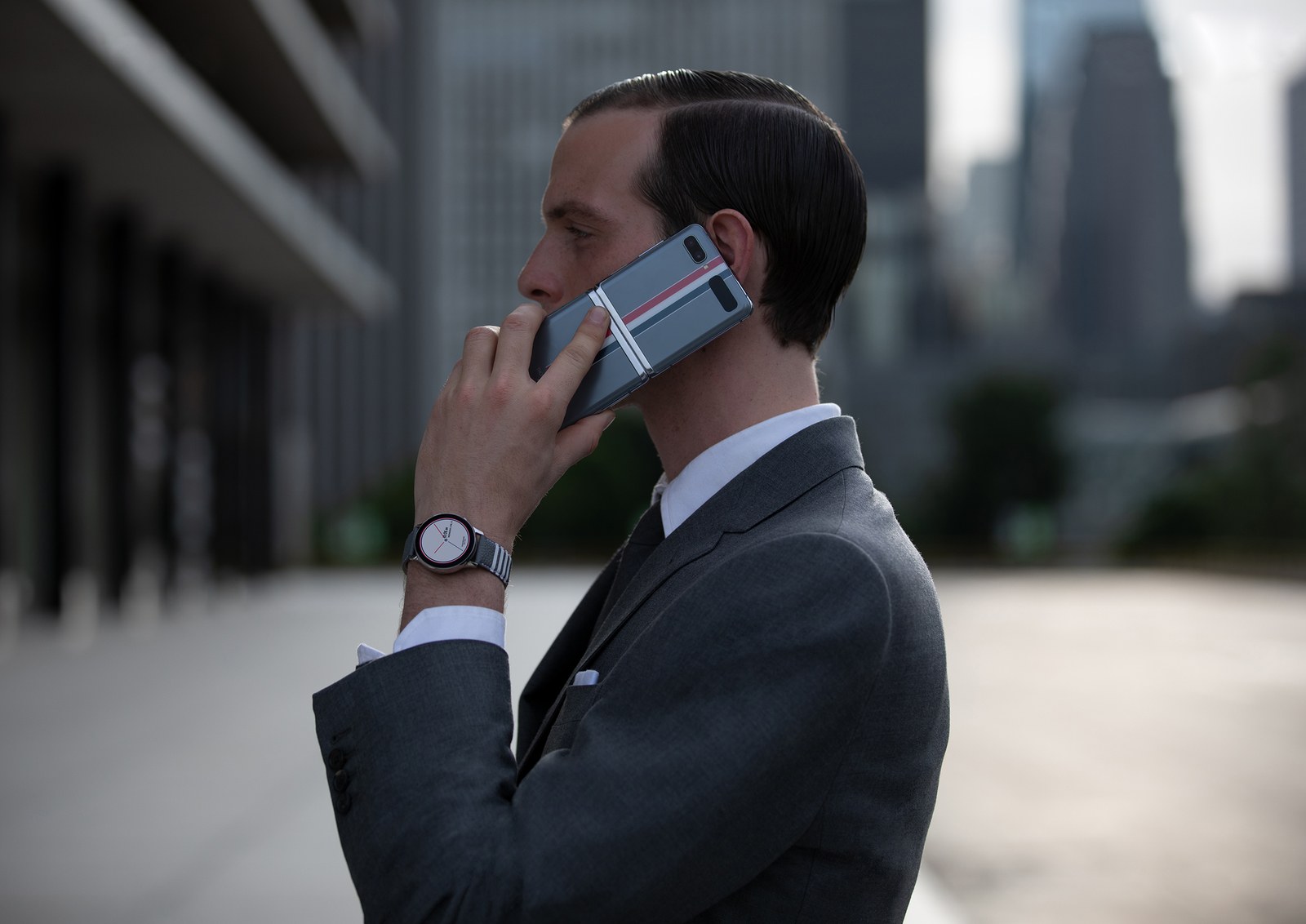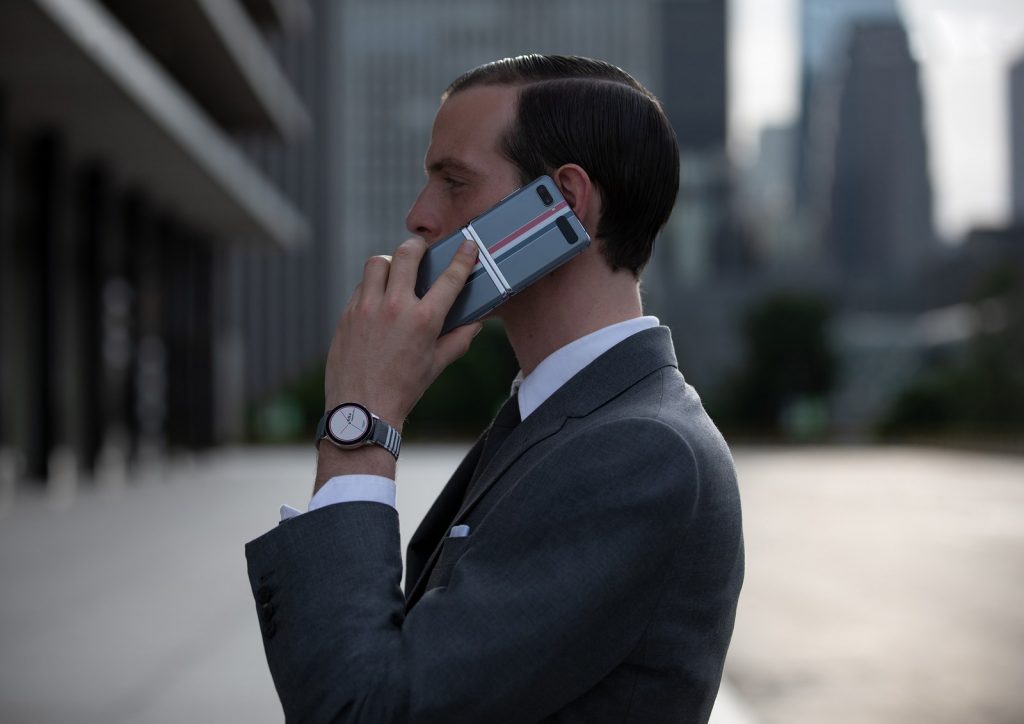 "Working with Thom gave us the opportunity to make this stylish device even more covetable, bringing together Samsung's latest technology innovations with Thom's signature aesthetic inspired by his suits – the precision tailoring, the intentional use of materials and the elevated style that is uniquely his own."

Stephanie Choi, senior vice-president and head of global marketing team of mobile communications business, Samsung Electronics.
The collaboration between Samsung and Thom Browne marks a breakthrough, indicating that there are no boundaries between fashion and technology. Through research on purchasing history and demographics, brands are able to learn more about customers' preferences, creating an opportunity to expand market share through cross-industry collaboration. Look at the success of Apple's partnership with Hermès, which has proven the popularity of the house's leather and skins on digital gadgets. Such collaborations open the doors for high-end clientele and capture a new segment from both worlds in the long run.
However, collaborations between fashion and technology can easily fall apart. Some brands are doing collaborations for the sake of it, only considering criteria such as exposure and trends. Consequently, those brands will lose focus and direction. In 2013, Google Glass unveiled its collaboration with Belgian-born American fashion designer Diane Von Furstenberg's spring/summer 2013 show. It was hard to see Von Furstenberg's strong brand identity and presence in Google Glass, which led to the question of the necessity of the collaboration.
From design and operations to merchandising and marketing, we're witnessing the possibilities of cross-industry collaborations. Fashion and technology both play important roles in the world. To move forward, it's necessary to share expertise, vision and insight to create products that go far beyond our imaginations. So what's next?
Available now at Lane Crawford and Net-A-Porter