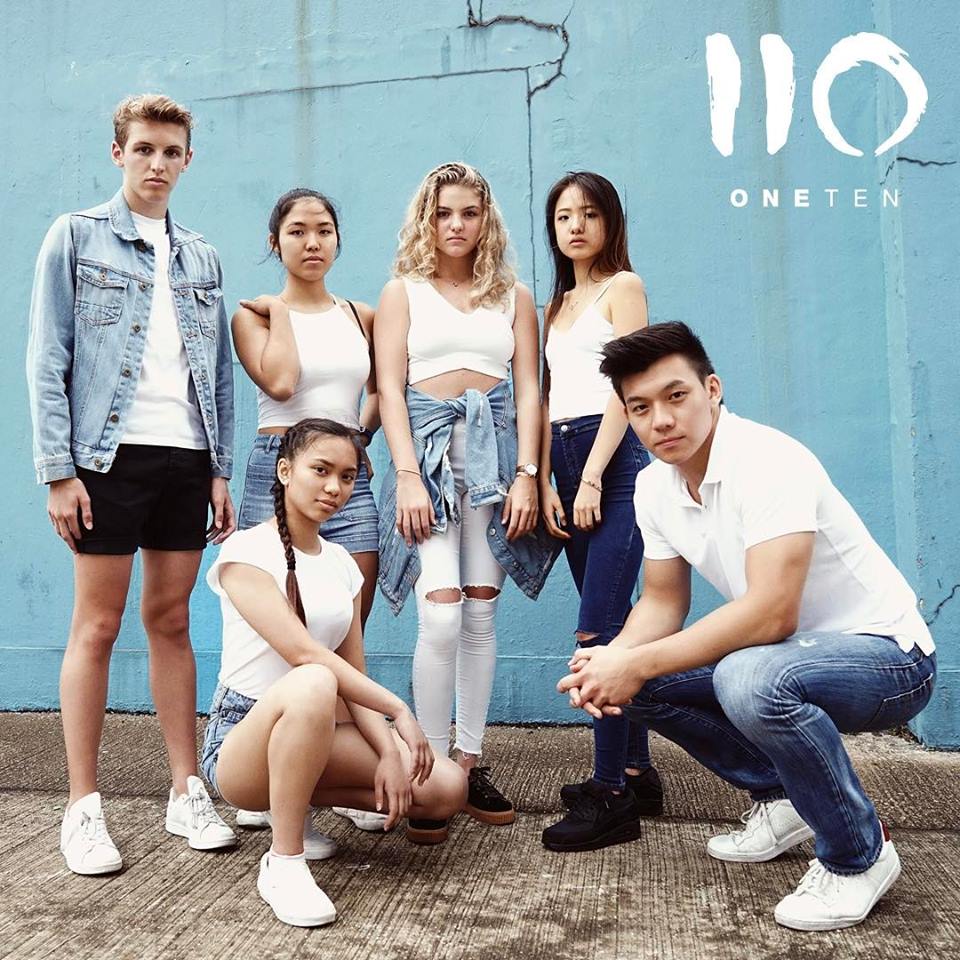 Today's mantra: don't believe everything you see on social media. It might seem like everyone's fitness-obsessed but in reality, there are still a lot of people out there who don't workout regularly—if at all. In fact, the youth in Hong Kong had the worst performance in "Overall Physical Activity Levels" in CUHK's first Report Card on Physical Activity for Children and Youth with "less than half of the children and youth [meeting] the international recommendation of doing one hour of physical activity per day."
Leaving aside the obvious benefits for your health, regular exercise reduces stress and gives you #goodvibes (hello, endorphins)—and it's always best to start the habit early. Enter Belinda Koo. She brought us spinning with cult indoor cycling studio XYZ and is now looking to empower young adults in Hong Kong through exercise with One Ten.
"One Ten was born out of a shared passion to care for the youth of Hong Kong," elaborates Ada Cheung, programme director and spin instructor at XYZ. "My background is in psychology and social work and I've worked with youth for over twelve years."
Working as a social enterprise, One Ten has teamed up with a community of passionate instructors across Hong Kong, who donate their time to train and mentor anyone in Hong Kong aged between 14 and 22. You can opt for a paid class (and bring a friend for a complimentary 'buddy' workout) or an earned class (by volunteering hours to charity with Time Auction HK). There are also sponsored classes for young adults recruited through local organisations.
The classes currently available range from spinning (of course), HIIT and yoga, headlined by a superhero team of well-respected and established trainers, including Ada Cheung and Gigi Chan from XYZ, Cara Patri and James Theos from F45 Quarry Bay and Victor Chau (Hong Kong's most popular brogi and Lululemon ambassador).
While many in Hong Kong grow up quite privileged, the emphasis on grades and studying ingrained in Asian culture is severely disregarded: "Pushed by packed schedules, tutoring and extracurricular activities, [the youth] have no choice but to be the most well-rounded individuals despite their own natural inclinations, passions and talents," share Ada Cheung and community director Gigi Chan.
"The appreciation for patience, to develop long-term goals and have a vision for your life is overshadowed by the instantaneity of the Internet, social media and culture today."
Local native, Victor Chau is a perfect example. He was never really exposed to fitness growing up and when he decided to give up his job in public relations to become a yoga instructor, his parents definitely had concerns. His response? Just look at fellow yogi instructor Tao Porchon-Lynch, who is 99 years young (with 45.3K followers on Instagram) and still practicing.
Many of the instructors have gone through the same thing and look to draw on their own experiences to help support and care for the holistic well-being of the younger generation in Hong Kong. Despite their impressive network, as a burgeoning new social enterprise, One Ten, surprisingly, faces a unique challenge from the more traditional members of the adult community.
"The lack of conviction from adults to support their children or students to participate in non-competitive exercise such as yoga rather than the school's basketball team as well as simple logistic issues of gathering everyone together in one place is more challenging than it sounds!"
The positive intention is, however, there and the team at One Ten have the grit and resilience to push this through and, hopefully, make Hong Kong a more mindful and enjoyable place to live in.
Learn how you can support at weareoneten.org.