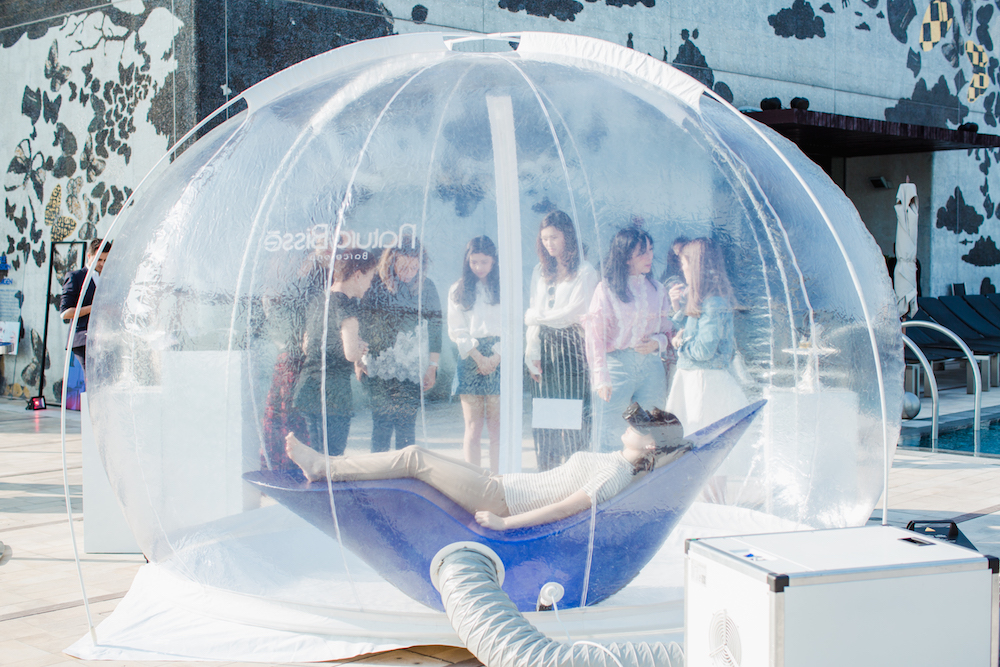 W Hong Kong's award-winning Bliss Spa, famous for its innovative treatments and state-of-the-art-technology, has brought Spanish skincare specialist Natura Bissé's Bubble Pure Air to Hong Kong for the first time. Yes you read right – this holistic spa treatment literally takes place in a bubble.
Creating an environment where treatments can take place in a clean environment, free from contaminating particles, pollution, bacteria and allergens, the bubble ball is hooked up to a machine which purifies the air to 99.995%, helping to detoxify and rejuvenate the body and skin from inside out.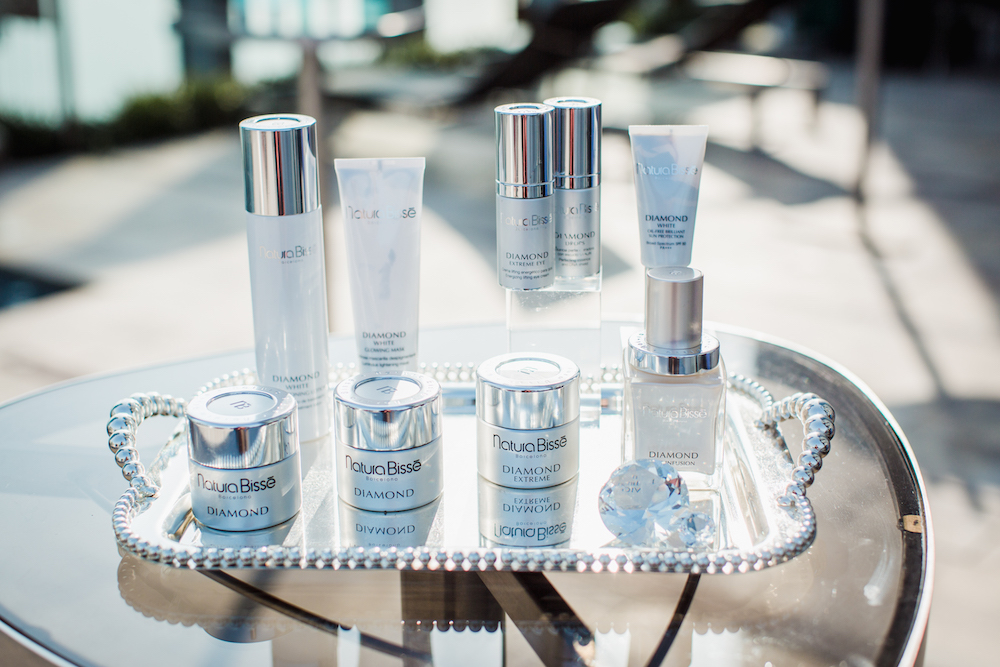 While enjoying your 3D Collagen Shock Facial, you'll be guided through a series of breathing exercises which will leave you more energised and relaxed due to the high oxygen content inside the ball. Using micro, medium and macro face contouring techniques, the facial targets three different layers of the skin to ensure the most effective results and improve circulation and lymphatic drainage. Expect to leave with firm, supple skin.
The full 90-minute experience will take place in a BIP suite – we highly recommend making time to enjoy their killer heat and water facilities either before or after your treatment.
Bliss Spa, 72/F, W Hong Kong, 1 Austin Road West, Kowloon
w-hongkong.com/bliss-spa