Highlights from Michelle Obama's first podcast, featuring Barack Obama
July 30, 2020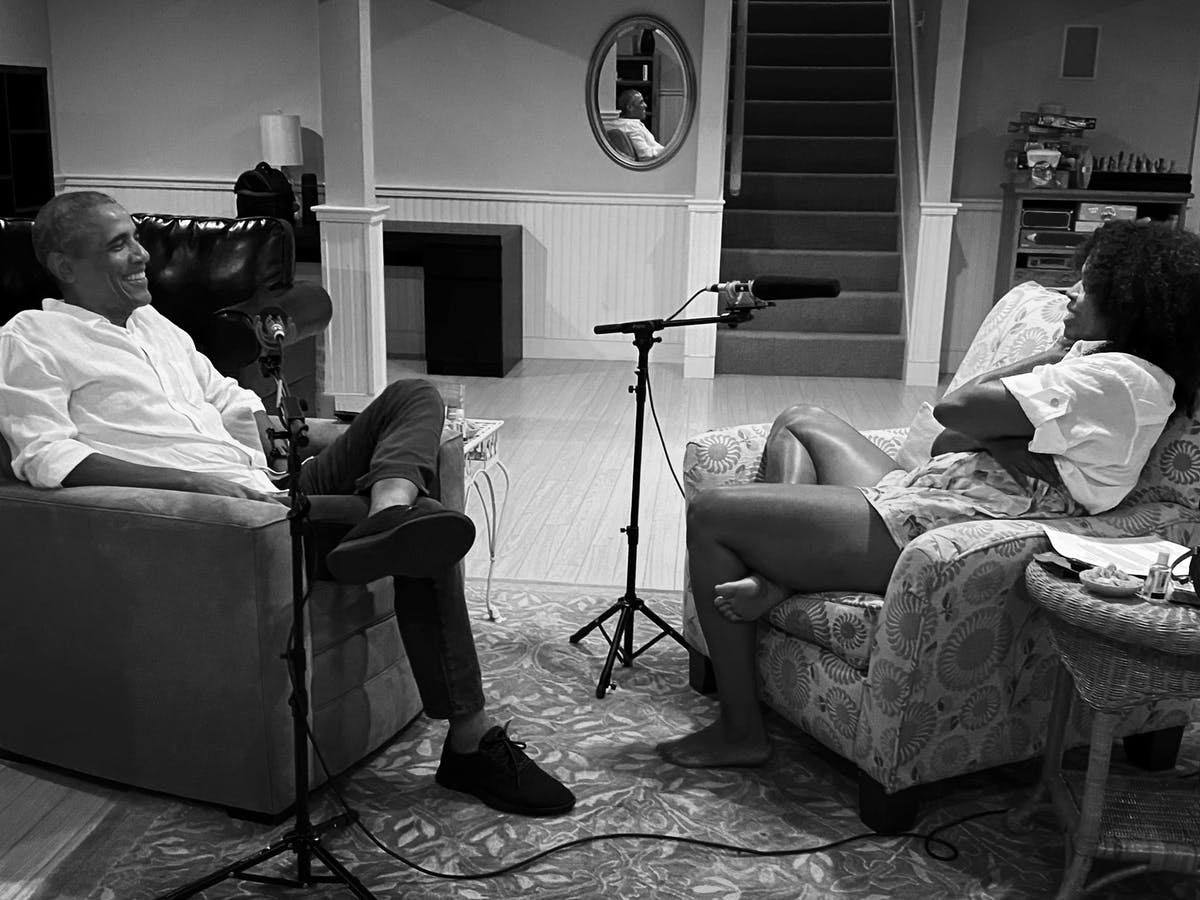 The year 2020 could use more good news like this – yesterday, Michelle Obama launched her first-ever podcast, The Michelle Obama Podcast, with former US president, Barack Obama, as her first guest.
The former first lady has been on a roll ever since winning a Grammy for her audiobook, Becoming, and releasing a Netflix documentary with the same name. Now, she's partnered with Spotify and Oscar-winning production company, Higher Ground, to launch her new podcast.
See also: 10 best podcasts to listen to this summer
The newly minted host said she hopes this podcast will be a place to "explore big topics together, sort through the questions to open up, be a little bit vulnerable, and have some fun."
Joined by her husband and former US president, Barack Obama, the first episode of The Michelle Obama Podcast is full of love, advice and adorable banter. The loving couple spoke of growing up, their childhood and their journey of parenthood.
Highlights from the first episode
On raising kids as a community:
Barack: Everybody raises everybody's kids, and that was a really common thing.
Michelle: It felt easier at those times to have a family unit because it wasn't just that you were supposed to branch out and success is defined by the ability to leave your nuclear unit on making it on your own. That wasn't how either one of us was raised.

Obama, Michelle. "President Barack Obama", The Michelle Obama Podcast
On familial relationships and reserving judgment:
Michelle: My father, he taught us to take in everybody's full story not to judge people, the drunk uncle or the cousin out of work because you didn't know what happened to them, that we weren't special. And as a result, if something good happens to you, or you have an advantage. You don't hoard it, you share it. You reach out, give back.

Obama, Michelle. "President Barack Obama", The Michelle Obama Podcast
On raising their girls, Malia and Sasha, and how young people are currently affected by the current political climate and the pandemic:
Barack: The problem is, again we're getting a pretty good lesson in this right now, there are some things we just can't do by ourselves or even groups of us can do by ourselves. As a general proposition: we can't build infrastructure by ourselves, we can't deal with a pandemic by ourselves.

Obama, Michelle. "President Barack Obama", The Michelle Obama Podcast
On the importance of people and community when it comes to relationships:
Barack: One thing everybody can take away from this podcast, is just that you can't isolate healthy friendships, marriages, parenting that goes on from the community that they are in, so all these relationships are valuable by themselves but they thrive and prosper when the whole society is reinforcing these relationships.

Obama, Michelle. "President Barack Obama", The Michelle Obama Podcast
Be sure to subscribe to The Michelle Obama Podcast and dive into the first episode here!