From Hermès to S.T. Dupont: The world's most luxurious mahjong sets
October 7, 2020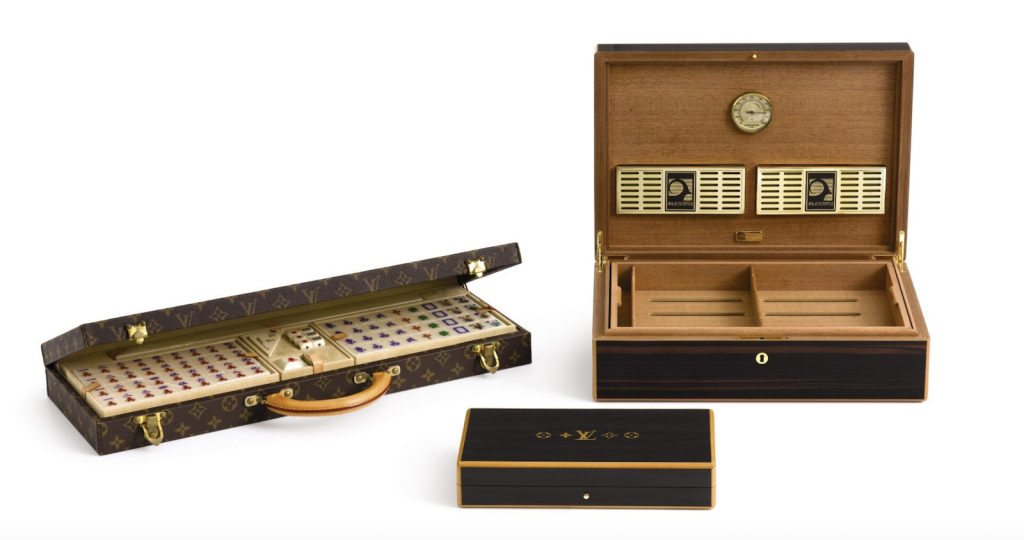 Louis Vuitton was way ahead of the curve when it released its limited-edition Mahjong trunk set to select customers over 20 years ago. During periods of quarantine in 2020, this centuries-old game has made a major comeback, and many luxury brands have taken note. Here are some of our picks of lavish mahjong sets:
Hermès Helios Mahjong Set
The Helios Mahjong set is unmistakably Hermès, with luxurious orange-brown leather tiles that almost mimic the French fashion house's classic colour scheme. Made of palissander wood and printed on soft Swift calfskin, all 144 tiles are designed to produce delicate sounds as the added tiles are shuffled against each other. The lack of loud clacks is a point of contention for traditionalists, who might just change their tune when they get their hands on the opulent feel of this set.
Price: HK$326,018
Available at Hermès
Prada Saffiano Leather Mahjong Set
Italian fashion house Prada brings their timeless sense of style to the mahjong set. Clad all over in their patented cross-hatch Saffiano leather, the ultra-stylish black case is adorned on the front with Prada's signature in gold lettering. Nestled in luxurious red leather on the inside, are all the game pieces, including acrylic resin tiles wrapped in – you guessed in – more Saffiano leather.
Price: HK$28,300
Available at Prada
Geoffrey Parker Mahjong Set
Luxury games maker Geoffrey Parker produces mahjong sets like no other, offering various options starting from this: attaché case or trunk? Both are bound in leather – calf, ostrich or automotive – with colour options, of course. However, the trunk comes with compartments for cigars, crystal glasses and a decanter for your favourite drink. The entire set, including the ox bone and bamboo tiles, is handmade to order.
Price: From HK$31,193
Available at Geoffrey Parker
Brunello Cucinelli Walnut Wood Mahjong Set
Proudly created in the hamlet of Solomeo, Italy, Brunello Cucinelli's Mahjong set fuses traditional Italian craftsmanship with modern technology. A warm, wooden palette of creams and browns, this set is entirely hand-engraved from European walnut wood and marble-like KRION™, a synthetic stone. The game pieces – two wooden dice and 144 tiles – come nestled in four cream and brown stackable trays with a logo-engraved lid.
Price: HK$60,100
Available at Matches Fashion
S.T. Dupont – the world's most luxurious mahjong set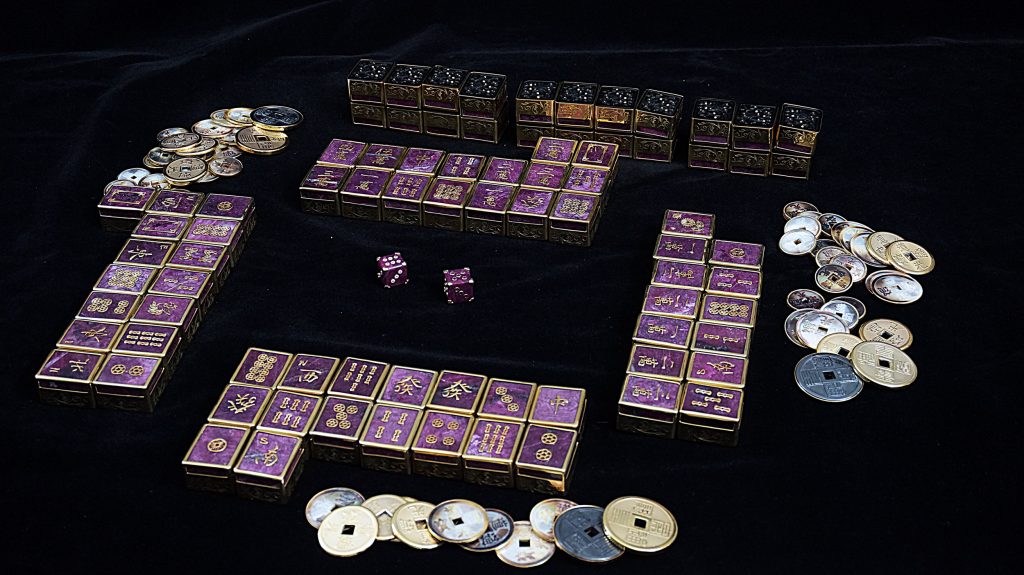 This is arguably the most luxurious mahjong set ever made. Crafted entirely by hand by Luis Alberto Quispe Aparicio for S.T. Dupont's revered Haute Creation collection, this ruby set is encrusted with hundreds of diamonds and a thousand other gemstones. Specifically, it consists of 144 extra-large diamond-adorned ruby tiles, 98 coins of black or white mother-of-pearl and two rudy dice, nestled in a custom handcrafted mahogany box with ebony veneer. Requiring eight months to complete, this set has to be individually commissioned.
Price: HK$7,996,401
Available at The Lifestyle
See also: 7 Hong Kong podcasts to stream and share