Luxe furnishing, anyone? Louis Vuitton has you covered
May 21, 2020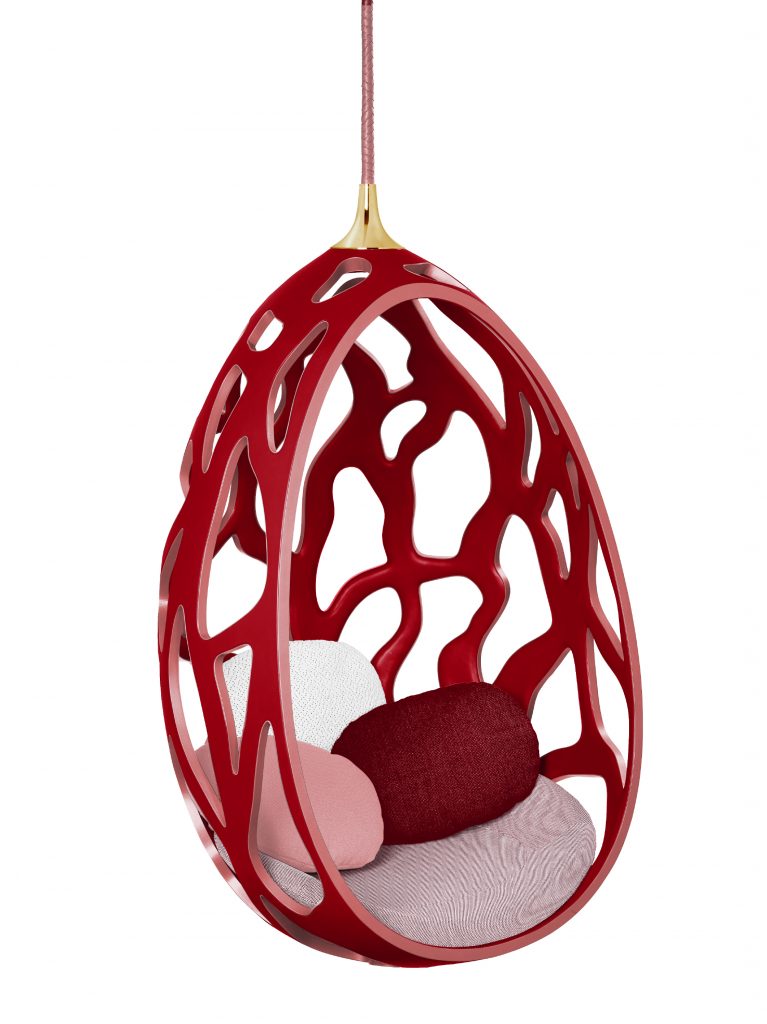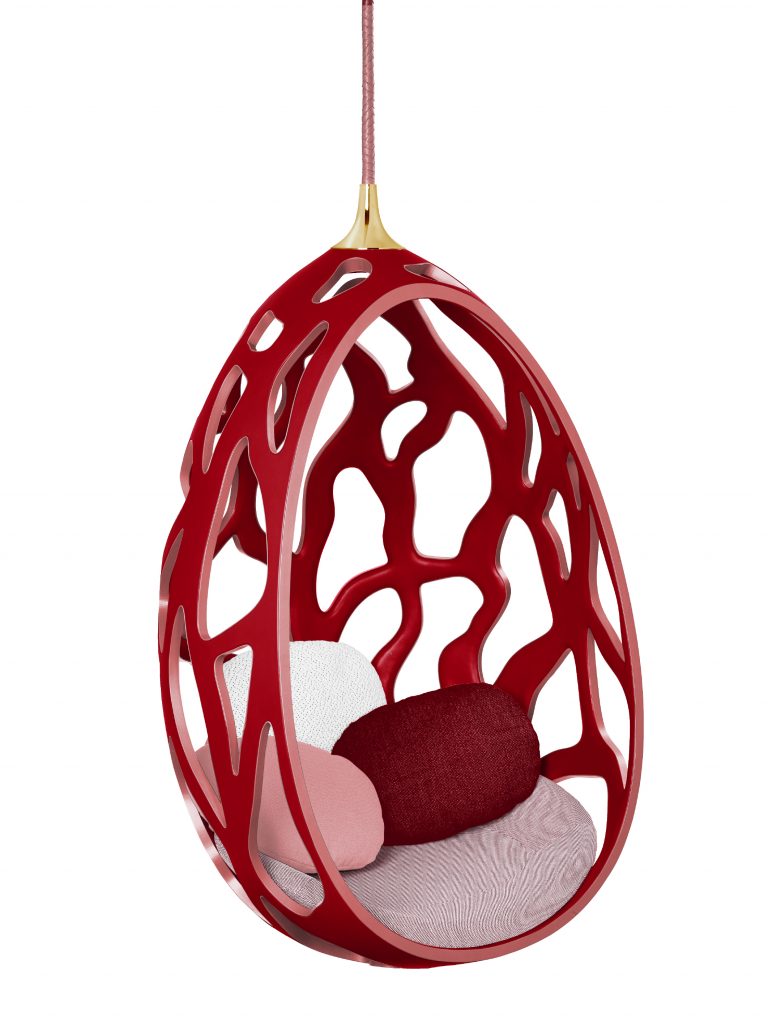 Perhaps unknown to many, home furnishings have long been a part of the Louis Vuitton universe. From cozy hanging cocoon seats, aromatic scented candles, whimsical musical boxes to richly upholstered billiards tables and baby foot tables – yes, you read write – there's much to love in LV's home collection. And as we're likely to be homebound for a while longer, you might want to consider sprucing up your home with one of these 5 tastefully designed posh pieces we handpicked.
1. Babyfoot Monogram table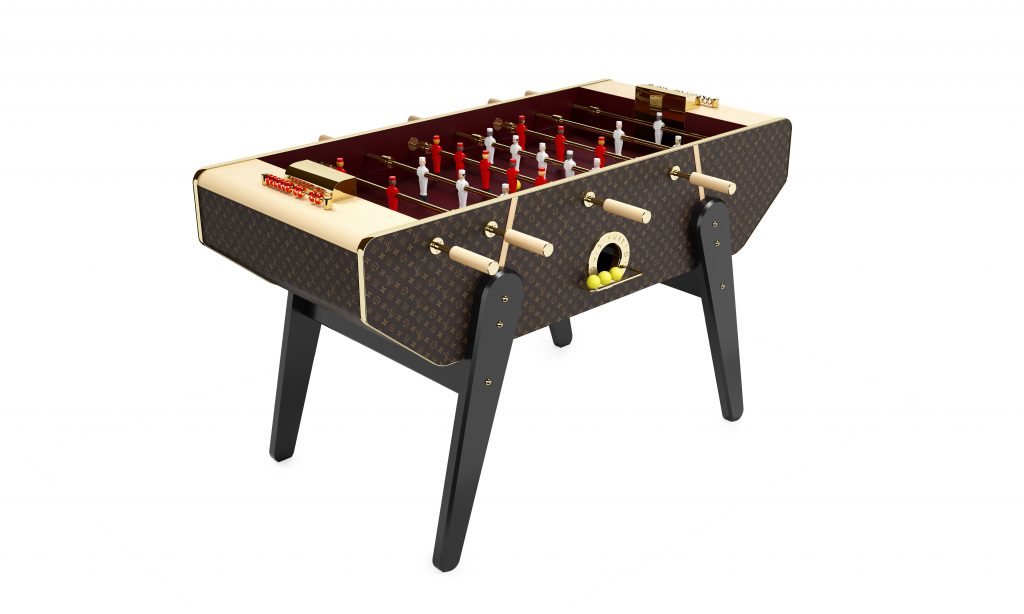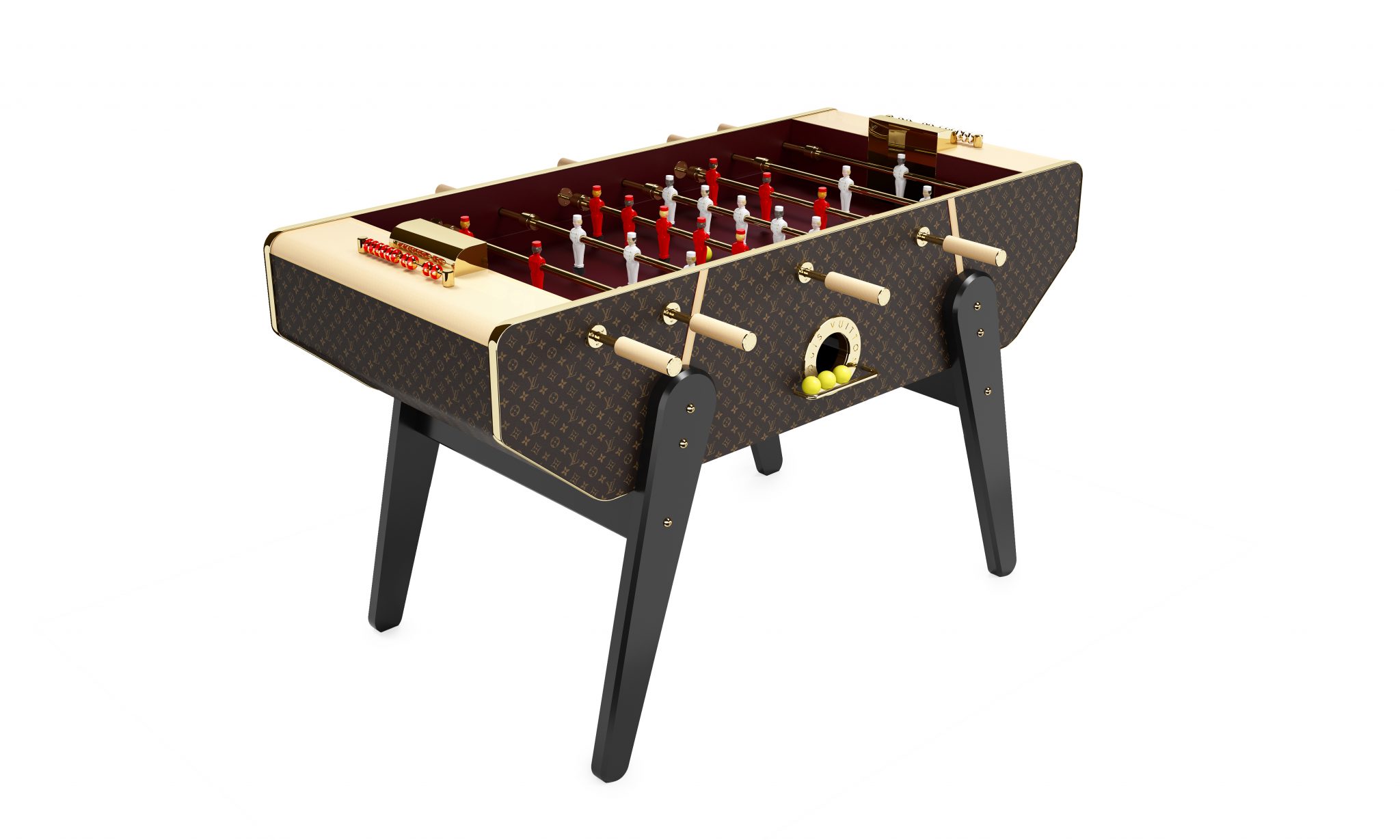 Naturally, we had to start off the list with something totally necessary – or not. But who cares, this Louis Vuitton big foot table, in all its stunning details, is just a beautiful piece of art and a worthy focal point in your home. Available in the house's iconic Monogram canvas, the Babyfoot also sports the darker Monogram Eclipse and Damier Graphite and comes in a rainbow of vibrant epi leathers such as cyan, pistachio and fuchsia as well as a bi-coloured caramel and white variation in smooth leather. This is contrasted by golden or silvered metallic hardware and cowhide leather handles with signature hand-stitched yellow thread.
2. Flower Field Rectangular Cushion by Atelier Oï
This Flower Field rectangular cushion by Atelier Oï is made in soft leather woven in an eye-catching geometric pattern evoking the art of folding. To make each square flower, a strip of leather is folded six times, then hand-stitched in place. It surely adds a cozy, graphic accent to a sofa or chair.
3. Hammock by Atelier Oï
Now who would not want to lounge in this beautiful leather hammock from the Objets Nomades collection, which takes the art of woven leather into a new dimension. Long strips of specially-developed Louis Vuitton leather are intertwined in a spectacular pattern and reinforced with 786 gilded engraved rivets. Elegant and comfortable, it's the most inviting spot to relax, in the garden, by the pool or even at the beach.
4. Atelier Oï stool
This strikingly original stool again created by Atelier Oï for Louis Vuitton's Objets Nomades collection, combine three fascinating worlds: collapsible furniture, the Japanese art of origami and Louis Vuitton's leather craftsmanship. An aluminium composite inner structure is sheathed in the brand's Nomade leather in a choice of eight eye-catching colours. A carrying strap could be added for your convenience.
5. Spiral Lamp by Atelier Oï
More than a lighting accessory, the Spiral Lamp is an endless interplay of light and shadow. Thirty-two strips of twisted leather, natural on one side and metallic on the other, reflect and direct the light of two LED bulbs. A movable central ring changes the configuration to multiply the possibilities of dialogue with the décor.