Q&A: Hong Kong photographer Lean Lui on her latest solo exhibition "Epoch"
October 21, 2020
Lean Lui's name is often brought up in conversation as one of the up-and-coming photographers in Hong Kong. From taking photos of her grandma to scars, snakes and flowers, her subjects are extremely varied – yet, she manages to capture them in a dreamy and hazy vibe. Through her photography, she offers an intimate perspective into life while skilfully presenting different philosophical issues and metaphors.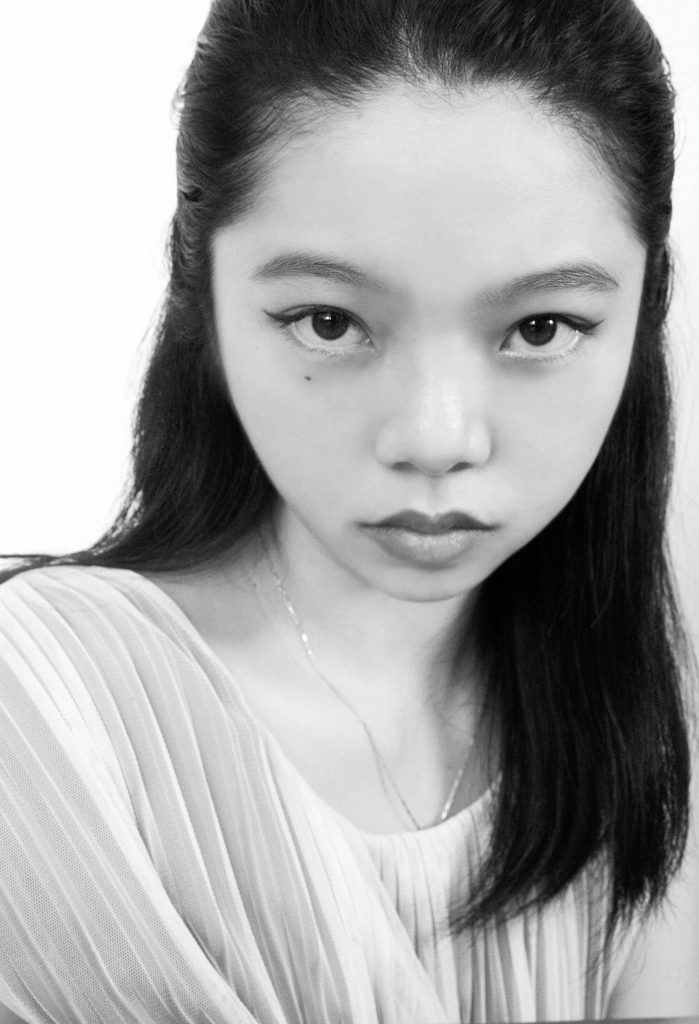 With a unique eye for film photography, the self-taught photographer has attracted both local and international attention. Her works were featured in the Hong Kong International Photography Festival, while her first photo book 19.29 was exhibited in the Beijing Three-shadow Photography Award Exhibition. She also earned recognition from the fashion industry – appearing in Dior Talks and working with Dior Magazine and VOGUE Italia.
The 21-year-old currently has a solo exhibition at Tomorrow Maybe inside of Eaton HK Hotel called "Epoch," which runs from now until 1 November 2020. Before she left Hong Kong to study her Master's degree in Contemporary Photography at Central Saint Martins, London, we caught up with Lui to learn more about her exhibition and inspirations:
Congrats on your latest exhibition at Eaton HK! How do you feel about it?
I'm very proud and blessed. Eaton was really supportive through it all, as it's really hard to get a proper exhibition venue and support these days, especially for new artists. Chantal Wong (director of culture at Eaton HK) contacted me after she saw "When time goes by…" last year, and from there, we decided to work on this exhibition. When the show finally came together, it was an amazing feeling.
What is your exhibition about?
This is my last exhibition before I leave Hong Kong to study in the UK. Therefore, I selected a variety of works to make a summary. Some are more life-oriented and some are more abstract. I always believe that the works reflect what I usually think, see, what kind of person I am, and this exhibition describes me from the shallower to the deeper, from life to personal thoughts to personal feelings.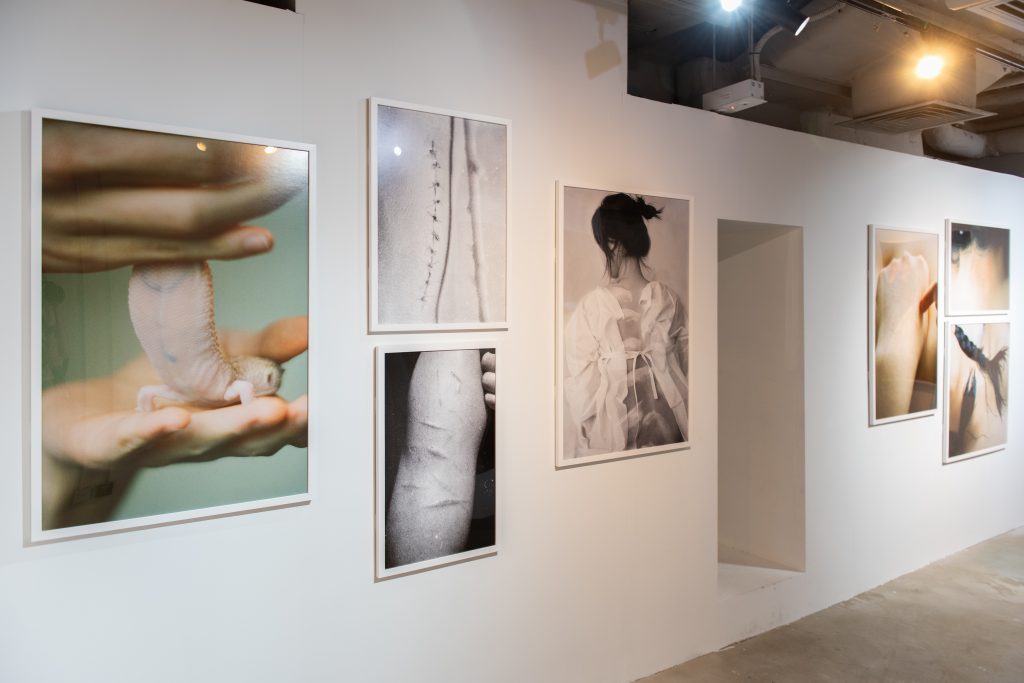 What messages do you want to convey to the visitors?
Art is from life but above life. Art is in life and the mind needs to be discovered. Life is not something big but made up of details. I am obsessed with all the small things in my life and I love the people who surround me – they are so special.
Since people mostly look at artists' works now on social media, what is different about seeing them in person at exhibitions?
That's a great question. I insisted on doing a brick-and-mortar photography exhibition, especially in this virtual age because I want to see photos, not bytes. People's attention spans are shrinking to under a few seconds, and their concentration is getting even lower under this era of fragmentation. I asked this question in the opening (of my exhibition) toward many people, and they agreed that when you are standing in front of a photo of that scale, emotion and atmosphere, it's a completely different experience than online galleries.
You collaborated with a few fashion brands like Dior last year. How did that come about?
I worked with Dior mostly. MFHK's editor Karen Ling saw me on a news feature about the Three-shadow Photography Award exhibition and recommended me to Dior. They loved my style and asked me to do a shoot, and after that, I was invited to shoot for Dior Magazine and DIOR TALKS.
Do you want to work with more fashion brands?
Yes, I love fashion as it creates a dreamland for us like any other artwork. I admire many brands like Maison Margiela, Yohji Yamamoto, COMME des GARÇONS, etc. One of my favourites is Alexander McQueen because I have such a strong emotional connection with his work. It feels like you are looking straight into his heart through his work, whether it's his misfortune, pain, fancy, romance or struggles… I love him more as a person than a fashion brand and he's one of the reasons why I chose to attend Central Saint Martins. 
What are you working on now/next?
Preparing for Central Saint Martins and starting my new life! I can't wait to have thought-provoking discussions with my professors and classmates, like what is art/photography, and how to combine art with the latest technologies.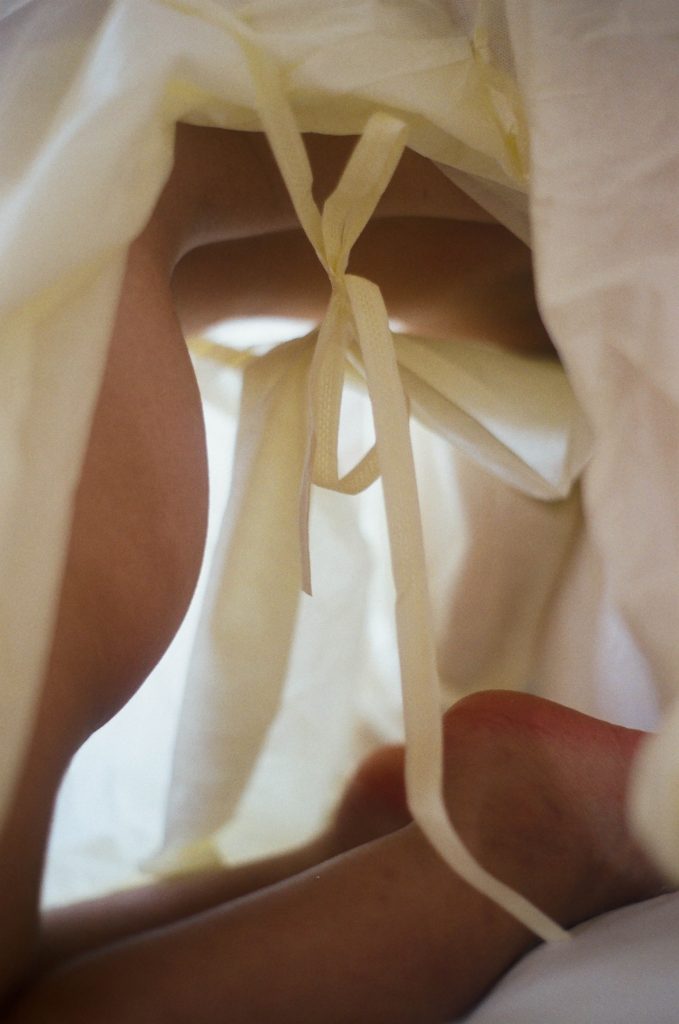 What are the future themes or issues you want to explore in the future?
Eros (from Plato's "Symposium") – the emotions and feelings in a romantic relationship. As I've never been there before, it's an unknown space for me.
Who is your #legend?
Leonardo da Vinci. He was a master in so many different fields, including medicine, mathematics, mechanics, optics, mechanical engineering, astronomy, geology, and flora and fauna. He was even a musician! To me, Da Vinci is the benchmark of human mental performance.
See "Epoch" by Lean Lui at Tomorrow Maybe from now until 1 November 2020 – get more details here
See also: 9 photography Instagram accounts that capture the different sides of Asia