IKEA U.S. launches Pride-themed bags to combat LGBTQ homelessness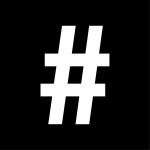 By: Austin Miao
June 18, 2020
In honour of Pride Month, IKEA U.S. has just released a new limited-edition Pride-themed collection of reusable bags, with a portion of proceeds going towards the Ali Forney Center of New York City and the Los Angeles LGBT Center. Choose from the IKEA STORSTOMMA rainbow lunch bag and the large STORSTOMMA bag, both of which sport the Pride flag colours.
Thirty percent of the bags' retail price will go to the centres, going up to $50,000 per charity between 1 June and 31 Aug. This is in addition to a US$25,000 donation that IKEA has already committed to each charity in order to provide shelter for homeless LGBTQ+ youth.
In a statement, Rafael Fantauzzi, the country equality, diversity and inclusion officer at IKEA U.S. said:
"At a challenging time when much of the country and the world must self-isolate, it is important to recognize the meaning of the word 'home.' Unfortunately, for many LGBTQ+ individuals facing discrimination, stigmatization and isolation, the four walls of a house are not always a 'safe space.' That's why we're committed to creating a more loving, accepting world – because everyone deserves to feel at home, every day, everywhere."

Rafael Fantauzzi
For those looking to pick up the IKEA STORSTOMMA bags, the lunch bag retails for US$0.99, while the larger edition retails for US$2.99. Both bags are available now at IKEA stores or on the IKEA U.S. website.
The IKEA STORSTOMMA tote bag is also available in Hong Kong, although proceeds are not confirmed to go towards the same cause.
See also: Emma Watson has officially joined the board of Kering