Listen to K-pop stars Hyoyeon and Somi Jeon's new singles here
July 22, 2020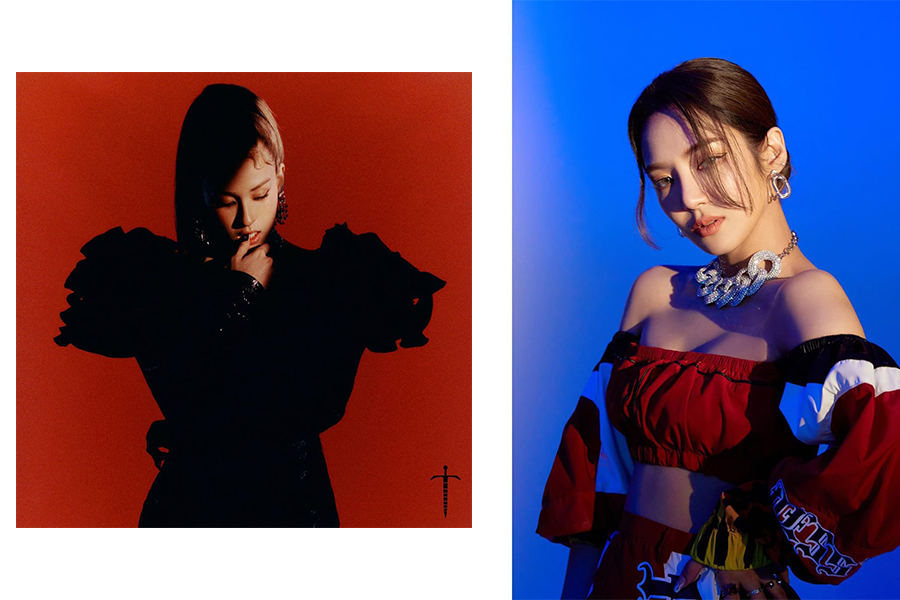 K-pop fans, are you ready for superstars Hyoyeon Kim and Somi Jeon's latest singles, which are set to be released this Wednesday, July 22nd? Besides being two of K-pop's biggest stars, you may also recognise them as former #legend cover stars:
Hyoyeon
A member of popular Korean girl band, Girl's Generation, which debuted in 2007, Hyoyeon a.k.a DJ HYO made her solo debut as a DJ in 2018 with a single called "Sober." Now, a year after her last single, she's collaborated with rapper Loopy and (G)-IDLE's Soyeon for the upcoming new track called "Dessert," which we've heard is spiked with beats of energetic jungle pop and a catchy hook.
Watch to the video below:
Take a trip down memory lane with our exclusive #legend video shoot with Hyoyeon:
Somi Jeon
Korean-Canadian rising star Somi Jeon has also released her music video for her single, "What You Waiting For" to her 6.9 million followers. The teaser shows her competing on a track field but running off to a different lane. The new track was co-produced with record producer TEDDY, R.LEE and 24, which has a bouncy and funky beat.
Get to know Somi Jeon more in our video with her from October last year:
Both Hyoyeon and Somi Jeon will be dropping their hot new singles on Wednesday, 22 July at 6pm (KST), so be sure to stay tuned!
See also: Rising star Somi Jeon on her solo career / Digital Exclusive ft. Hyoyeon Kim