Hot topic: The Mahjong Line comes under fire for cultural appropriation
January 6, 2021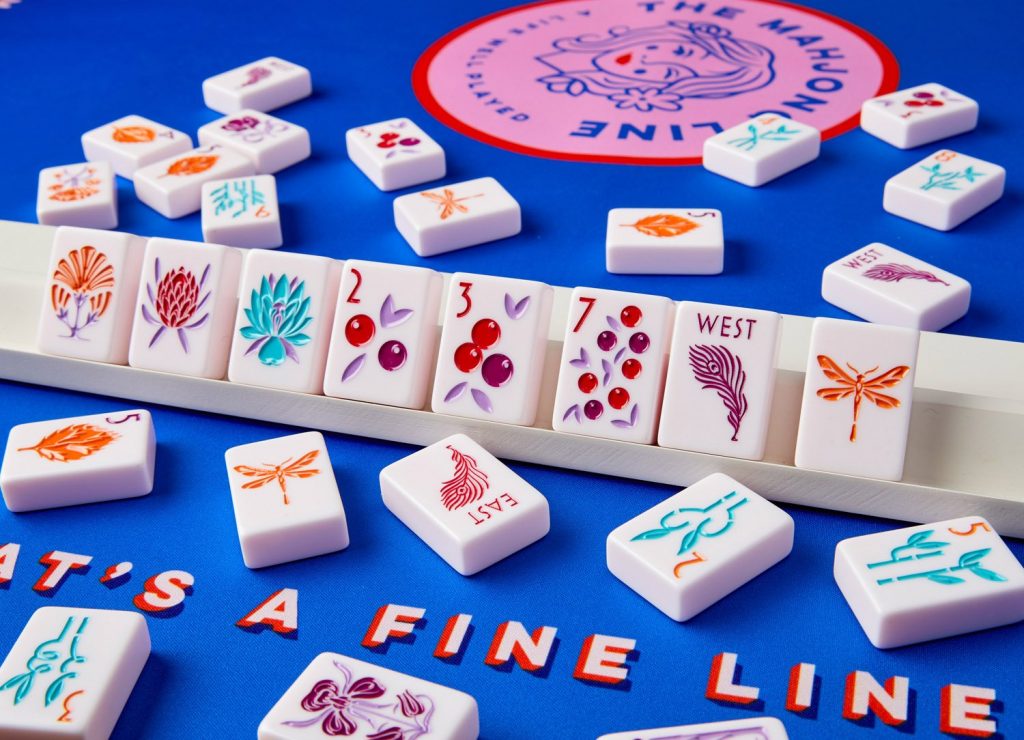 We're all for the game of mahjong being played by all, but one Dallas company has come under fire for culturally appropriating the game – and for good reason.
Called The Mahjong Line, the company is owned by three white women (Kate, Annie and Bianca), who decided that traditional mahjong tiles were not colourful enough to match their "style and personality" and that "the venerable game needed a respectful refresh." According to their now-removed 'About Us' page:
"On a quest to purchase her first Mahjong set, Kate discovered that the artwork of the traditional tiles, while beauty, was all the same – and did not reflect the fun that was had when playing with her friends. And nothing came close to mirroring her style and personality."

–The Mahjong Line
From neon purple to ceylon blue to 'Kelly green' (don't ask), The Mahjong Line's tile sets are even more offensively priced between US$325 and US$425, with colourful cartoon-ish adaptations of the original traditional Chinese characters.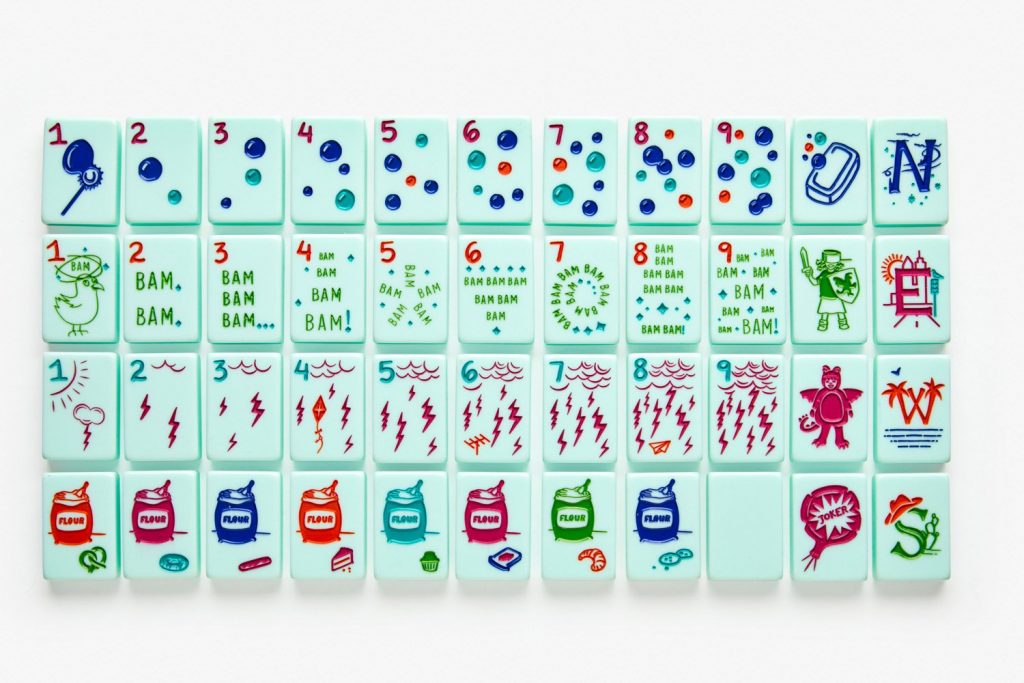 Each line is also marketed towards a certain type of "gal". For instance, the Cheeky line with bubbles, 'BAM's, flour pots and lightning strikes is for the gal who "laughs easily and often. You'll find her cruising on her bike with a flea-find stuffed in the basket, ear buds playing Blondie. Equally happy in LA or Austin. Loves a wild wallpaper, millennial pink and her many sneakers. She brings a burst of effervescence to any party. And boy can she tell a good story."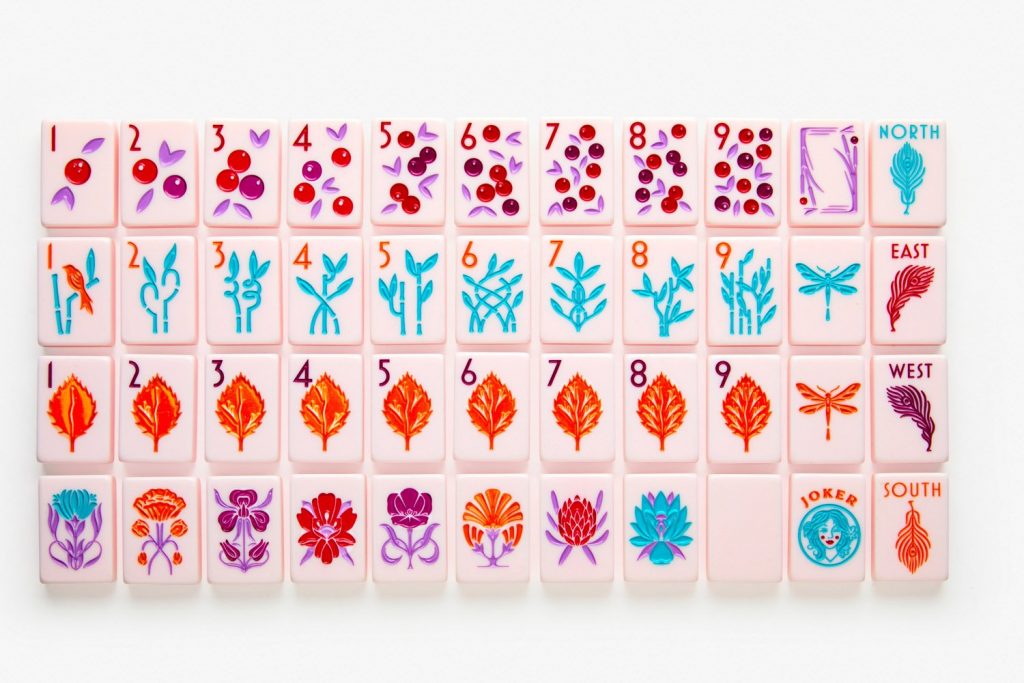 On the other hand, the Botanical line is for the gal who "is a master at teasing the senses. Loves her matcha tea, Miles Redd, vintage portrait paintings and smothering her nose in peonies. Her style is timeless, but with a twist, to keep you guessing. A Francophile at heart, a walk down Magazine Street is her perfect day. She believes in well-planned overindulgences – in design, food and drink. She has strong opinions and listens well. Whatever she sets her mind to, she succeeds with gusto." Cringe.
So, what's wrong with this?
According to Christina C. Young, New York-based 3D artist of Baobae, "The issue is not with white Americans playing Mahjong. It's great that the game has influence outside of Asia. What makes this culturally insensitive is that they said the traditional tiles needed a "refresh" (aka whitewashing) in order to be worthy of playing.
"They claimed the traditional tiles were "confusing, monochromatic, and hard to differentiate", "like another language". So they proceeded to design something 10x harder to read, invented entirely new suits for every set which would make it more difficult to learn, treated Chinese characters like random pictures that can be altered to fit their aesthetic, and even called some elements "unnecessary" and removed them because they just didn't understand it."
Online gamer, TikTok and Twitter user @DannyPlaysGamez even went out of his way to create a 'whiter' game of Tic Tac Toe to show exactly how ridiculous cultural appropriation can be:
I had to lol pic.twitter.com/qrLe6d9acy

— 🥩MEATBALL✖️DAN🥩 (@DannyPlaysGamez) January 5, 2021
What's more – there is no mention of Chinese on the website copy at all:
Why the copy on #themahjongline is so problematic

Centering the White rebrand as stylish luxury and the Chinese original as lacking personality of style

Brands do this ALL the time. Put down others to sell themselves pic.twitter.com/f8PeAX7boy

— Joey Ng (@joeyng) January 5, 2021
Another great reaction from Wong Fu Productions:
Our ancestors wouldn't believe the ✨audacity✨ #themahjongline pic.twitter.com/eXvsSNLfbH

— Wong Fu Productions (@wongfupro) January 6, 2021
MORE: Follow #themahjongline controversy online on Twitter
The apology
Given the huge backlash across the internet, The Mahjong Line has already removed several sections of their website (such as the problematic player profiles) and revised their 'About Us' page, while issuing the following official apology:
"While our intent is to inspire and engage with a new generation of American mahjong players, we recognise our failure to pay proper homage to the game's Chinese heritage," the company said. "Using words like 'refresh' were hurtful to many and we are deeply sorry. "
They continued, "We are always open to constructive criticism and are continuing to conduct conversations with those who can provide further insight to the game's traditions and roots in both Chinese and American cultures."
However, commenting is still disabled on their Instagram account, calling into question the sincerity of their apology.
For those looking for real, authentic mahjong sets, check out the hand carved mahjong tiles from Biu Kee Mahjong in Jordan (Hong Kong).
What's your take on this Hot Topic?
See also: From Hermès to S.T. Dupont: The world's most luxurious mahjong sets