As the singer Pat Boone is credited with saying, "The greatest thing is not to believe in Santa Claus; it is to be Santa Claus." We meet two Hongkongers donning the red suit and find out what it's really like to make that list and check it twice…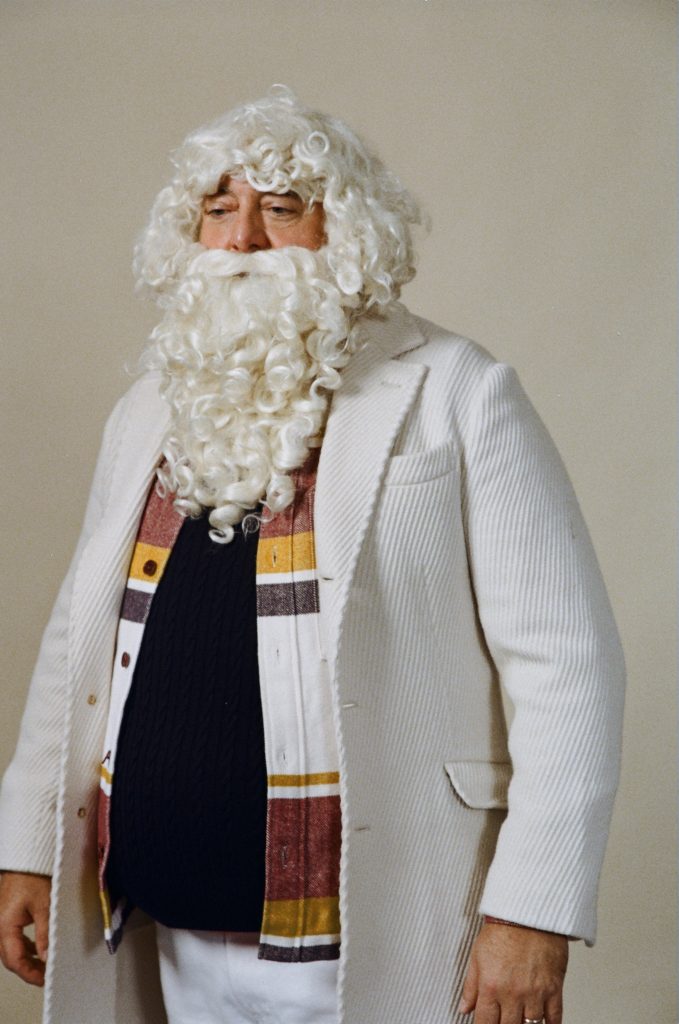 Santa Berry
Costume: Toy Soldier Santa
Favourite Item: Pixel glasses
Experience: 8+ years
Occupation: Desk job
Interest: Magic
My journey actually began as a magician. I met my colleague Johnny during a Halloween night at the local amusement park. As it turns out, Johnny was part of the Santa school here in Hong Kong. Thinking that it was a good opportunity for more gigs as a freelance performer, without hesitation I asked him to bring me to the Santa school.
I was quickly introduced to the legendary Jimmy Wu, the founder of the Santa school. Jimmy was an advocate of the philosophy of Santa – he always insisted the desire to become Santa must be separate from material gains. Santa Jimmy devoted his life to performance. He was an expert in juggling, one of the most high-profile clowns, a well-respected magician, a mascot costume designer and most notably the first Asian winner at the Finland Santa Winter Games. Unfortunately, he passed away not too long after I was admitted to the school.
I try my best to carry on his legacy by following his motto as Santa Claus. He always told us we are not acting as Santa Claus. When we put on the costume, we are in fact Santa. Santa is jolly, generous, encouraging and most importantly he is a role model who empowers others with beliefs and hope. This changed my perspective as a performer and a person. I still live by his words to this day.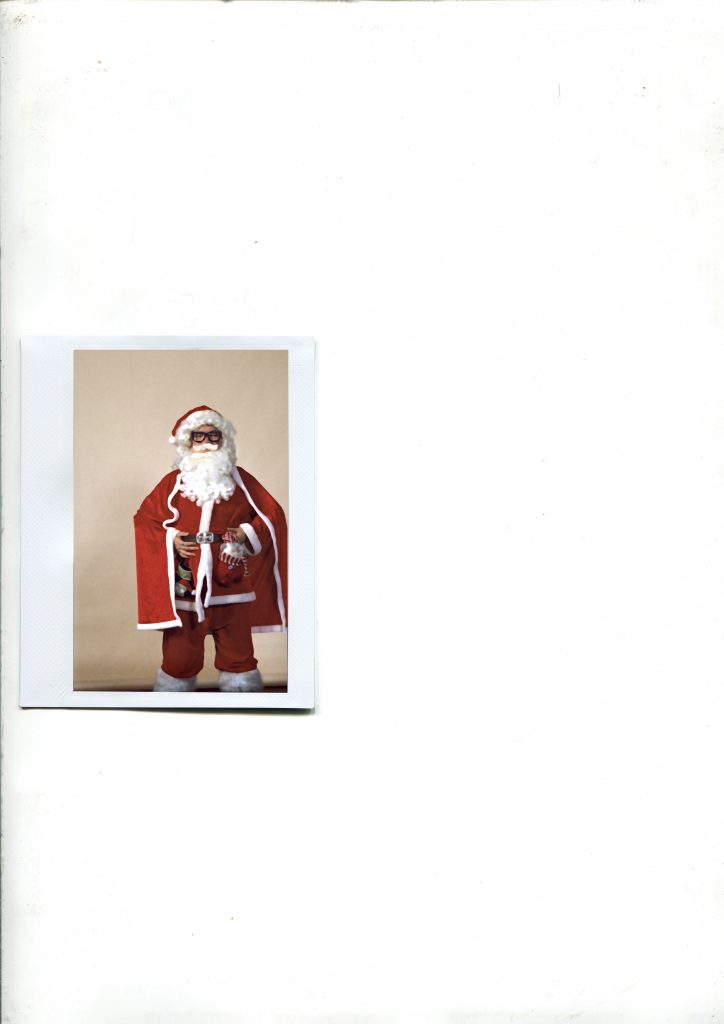 In the Santa school we had different types of Santa Claus. Santa Jimmy's look was inspired by royalties and kings. He had a golden lining in his costume, an emperor's walking stick and a crown instead of a hat. Aside from his looks he also had unique quirks when he was Santa. He was known as the gift bearer – with his magician skills he would surprise children with small gifts from his pockets.
I was appointed to be the Toy Soldier Santa, because of my love for toys. He even drew up drafts of what my costume would look like. I felt like Batman was designing a new suit for his apprentice Robin, but sadly Jimmy passed away before that Santa costume came into realisation.
Being a Chinese Santa Claus actually feels like we have more social responsibilities. We are the only Cantonese-speaking Santas who are able to pass on the lore of Santa to the local kids here in Hong Kong. We might not be booked as often for commercial gigs such as mall and hotel events, but we get to serve those children in the local schools and community centres. Those are the kids that are more in need of hope and inspiration.
Also see: Christmas 2022: Where to have an unforgettable dinner
Santa Pete
Costume: Polar Express-inspired
Favourite Item: Reindeer bell
Experience: 13+ years
Occupation: Primary school teacher
Interest: Stand-up/improv comedy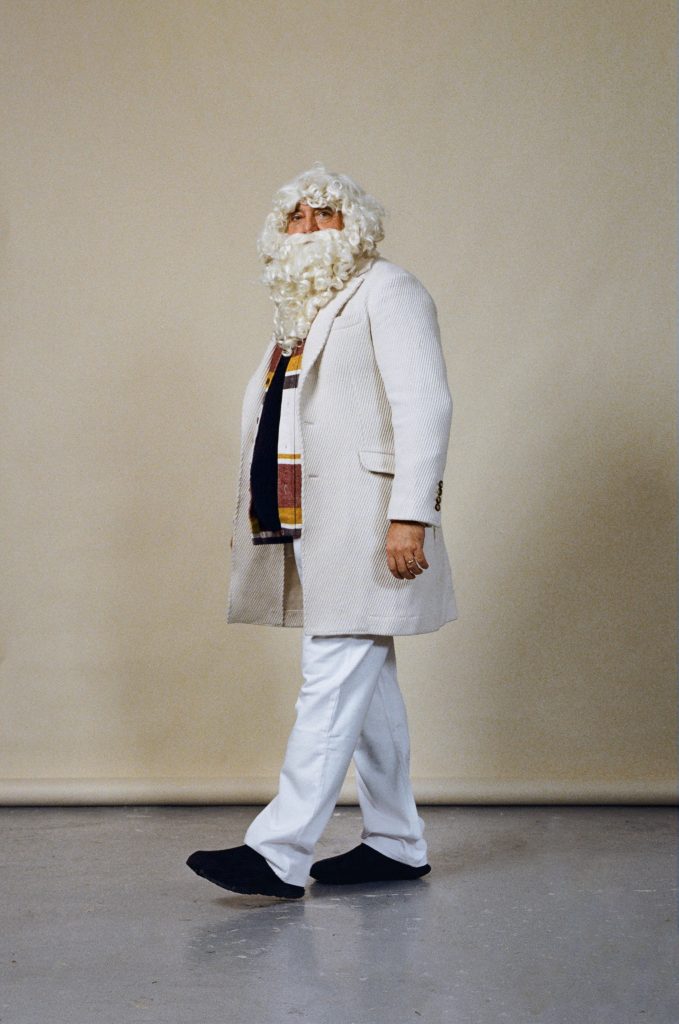 My first Santa gig was for a friend's daycare centre as a favour back when I was still living in New York in my 20s. I never thought too much of it, even though it did scratch my itch for performing. I became more attached to the role when I came to Hong Kong 15 years ago. It was a fellow stand-up comic, Big Ben the Funnyman, who asked if I could cover for him as he was being double-booked as Santa. I loved the experience of it and ever since then I have been playing Santa every Christmas.
To me, my responsibility as Santa Claus is to give the audience the magic of Christmas that I felt when I was still a kid. No matter the age, I want them to feel the joy of being a kid during the holiday season. The lore of Santa Claus is a story of giving gifts through the tough winter, it's a message of generosity and selflessness. And this for sure influences how I play Santa and how I go about my ways regularly.
As an introvert by nature, I think performing stand-up and putting on the costume as Santa is really a way for me to amplify who I really am. So I'm not really acting as Santa Claus. It's more like I'm allowing that aspect of who I am to come out when I suit up.
My role as Santa actually came before my life as a teacher, and I do think these three passions – stand-up comedy, playing Santa and teaching – are all interconnected. I do these things because of my love for connecting with people. Helping people reduce their negativity by showing them a good time is a very rewarding experience, and being part of that positivity in someone else's life is why I perform and teach.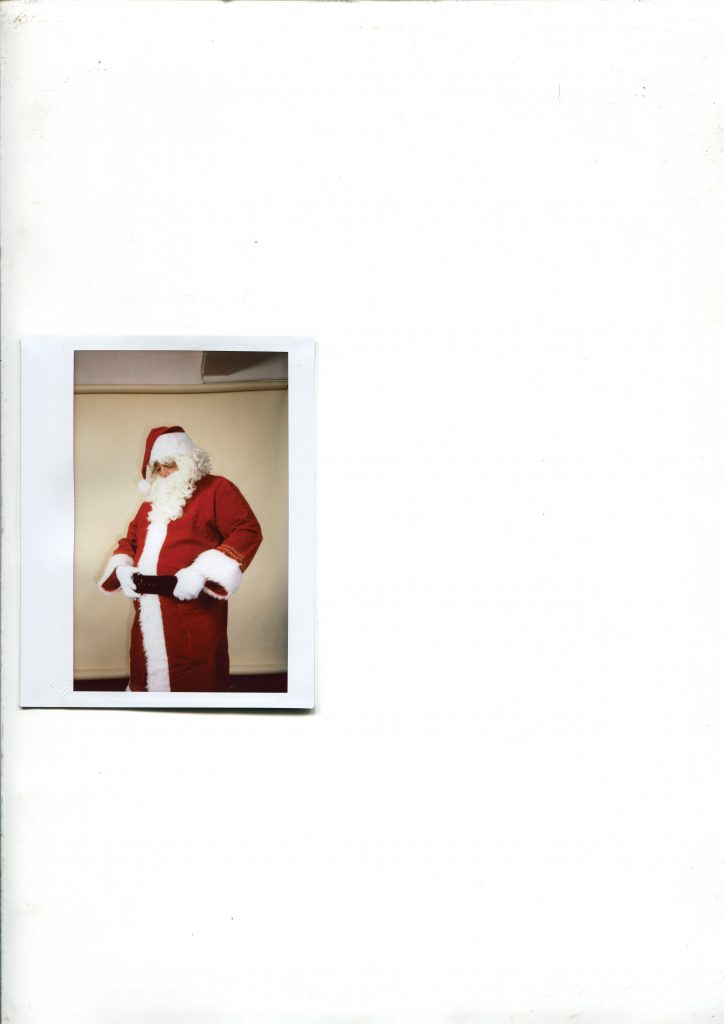 The way Christmas is celebrated is so different nowadays. I remember as a kid the streets were filled with decorations, the way the TV made us anticipate for Christmas – it just all felt much more festive. Nowadays when I perform at some of the malls, the people lining up to see Santa need to meet a spending quota before they can get a photo with me. That's why I prefer working with the hotels, where everyone has access to Santa. It makes the interactions more genuine.
I have to admit the magic of Christmas hasn't felt the same, perhaps because we become less naive as adults or maybe because of the many different streams of distractions we have with the Internet. Luckily, my occupation and my role as Santa allows me to still be surrounded by the spirit of Christmas.
Working in a school with Christmas decorations already all on display on the first day of December is one of the many reasons I love my job as a teacher. My first year with this school, my colleagues told me the newest teacher is responsible for being Santa for the kids on Christmas. They said it as if it was a chore – little did they know I'm happy to be the Santa for these kids every year.
Also see: Surprise a loved one with these home gifts this Christmas