Pogi & Darling: The story of two Hong Kong rescue pups
December 21, 2020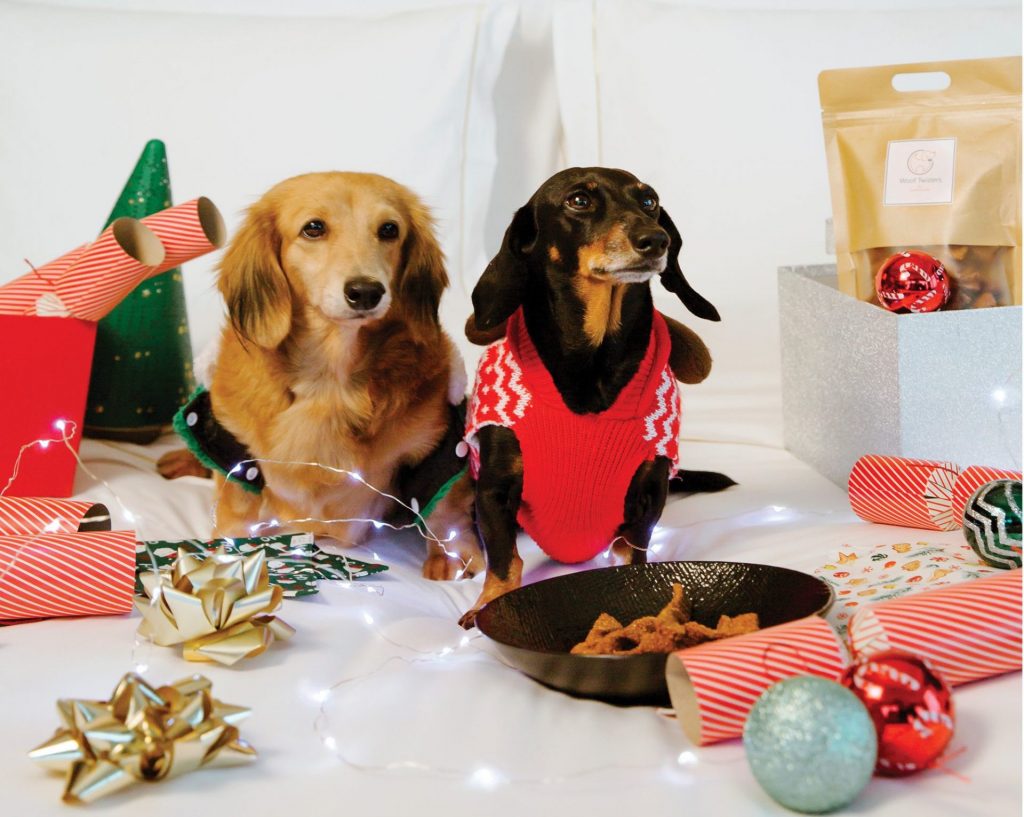 For our December issue, we headed to the Ritz-Carlton, Hong Kong for one of our cutest photo shoots ever: Picture Pawfect featuring Woof Twisters' ambassadors, Pogi and Darling, enjoying The Pawfect Stay.
Now, get to know the stories behind these two adorable rescue Dachshunds from L.A.P. and remember – adopt, don't shop!
Pogi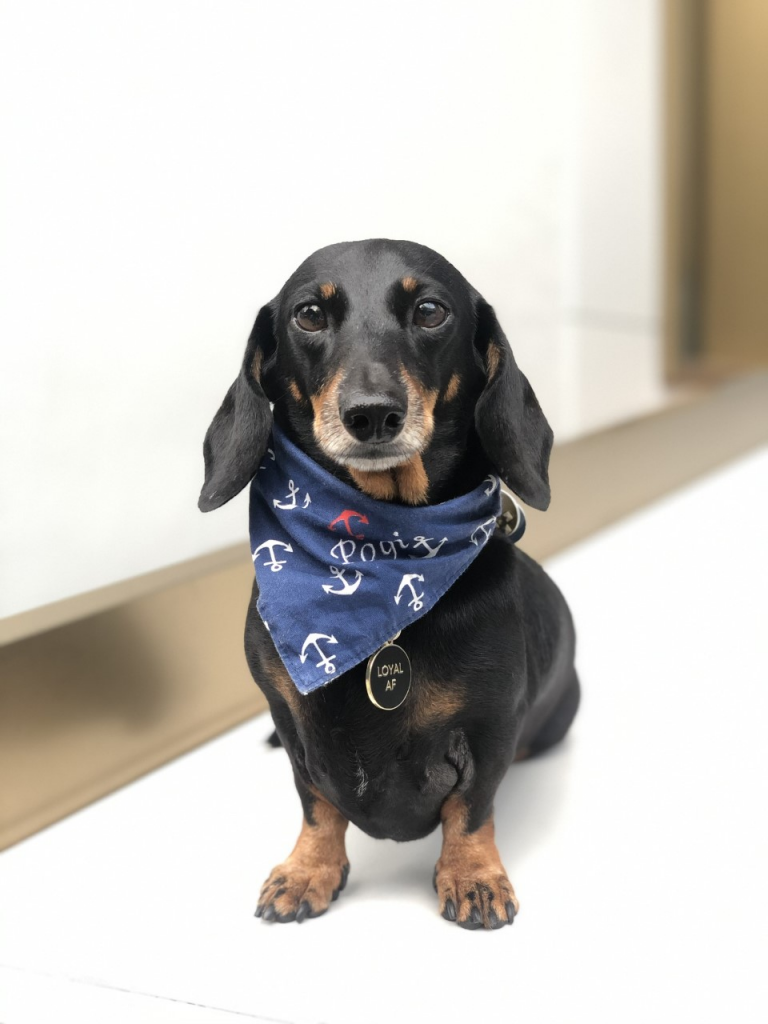 Full name: Pogi
Age: 7
Breed: Mini Dachshund (black and tan)
My story: My first hooman sadly passed away nearly two years ago, so I went to live with my godmother (Tracy), who is now my forever mommy.
Favourite food and treats: Anything and everything. I LOVE to eat! I'm currently on a raw diet, with K-9 Naturals, Primal Pet Foods and Zeal one-ingredient treats.
Favourite toy: My red squeaky rocket, pink squeaky donut and pink squeaky unicorn. I love pink!
Ideal Sunday activity: A nice, long walk and playdate with my best friends, Pablo and Rani (who are also both rescue Dachshunds) and my godmothers, Mandy and Samantha. Samantha is now a foster mom for L.A.P. and she currently has a Dachshund looking for his forever home!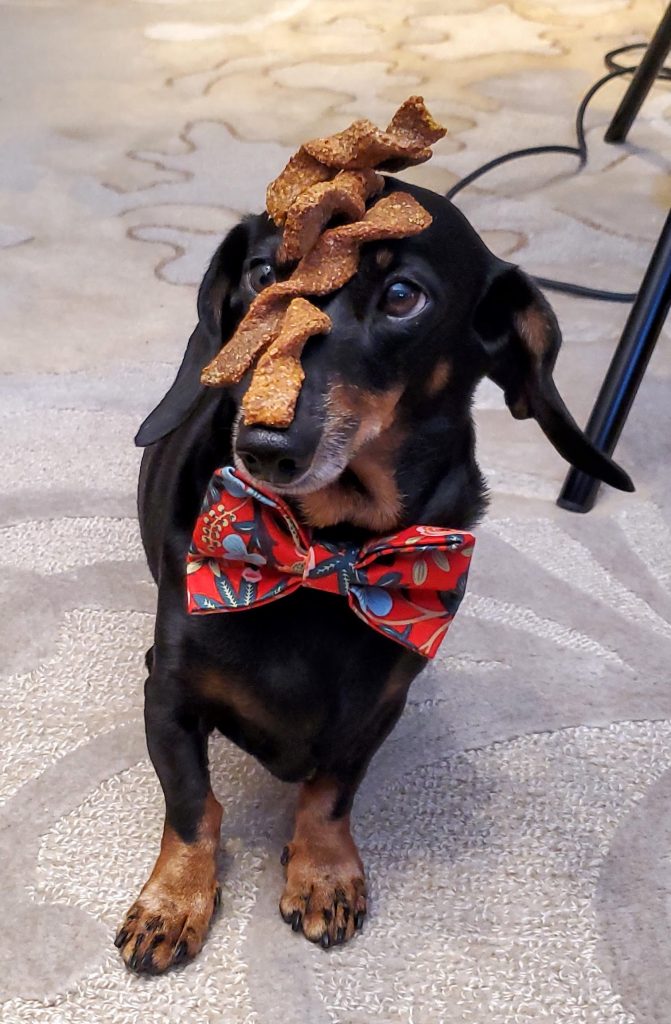 Funniest quirk: Whenever I get ready to race Tracy, she'll say "Ready…?" and I'll let out a little squeal to signal, "GO!" I'm also super fast – don't be fooled by my short legs!
My best trick: I can balance ANYTHING on my nose. My first dad taught me how to do this, and I once balanced 10 French fries on my nose!
What was it like to model for #legend? According to my mommy, "Pogi is the ULTIMATE model! He's so obedient and patient. He knows he'll be frequently rewarded, so he sat still for the camera and was such a super star!"
Darling (now known as Buttercup)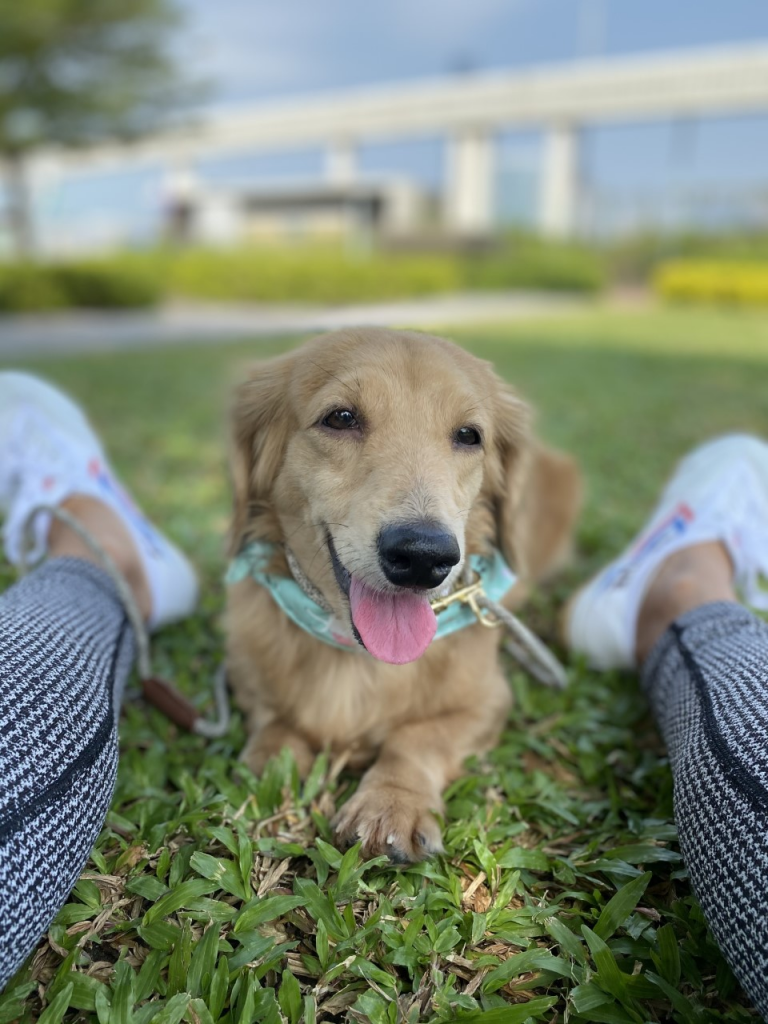 Full name: Darling (renamed Buttercup from new parents!)
Age: 6
Breed: Dachshund (long haired, golden)
My story: I was a breeding dog who was dumped after years of having puppies. I developed a hernia, and was picked up by L.A.P from a vet in Prince Edward and brought to Tracy's home in Central. I was so happy to be rescued that I kissed her all the way home. That's where I met Pogi, whom I lived with for a month! We loved to cuddle and spoon together while napping. I now live with my two mommies and my new sister, Peanut – and my new name is Buttercup!
Favourite food and treats: I was on a raw diet like Pogi, but I love to eat everything. It's a Dachshund thing!
Favourite toy: Anything that squeaks, and balls to chase!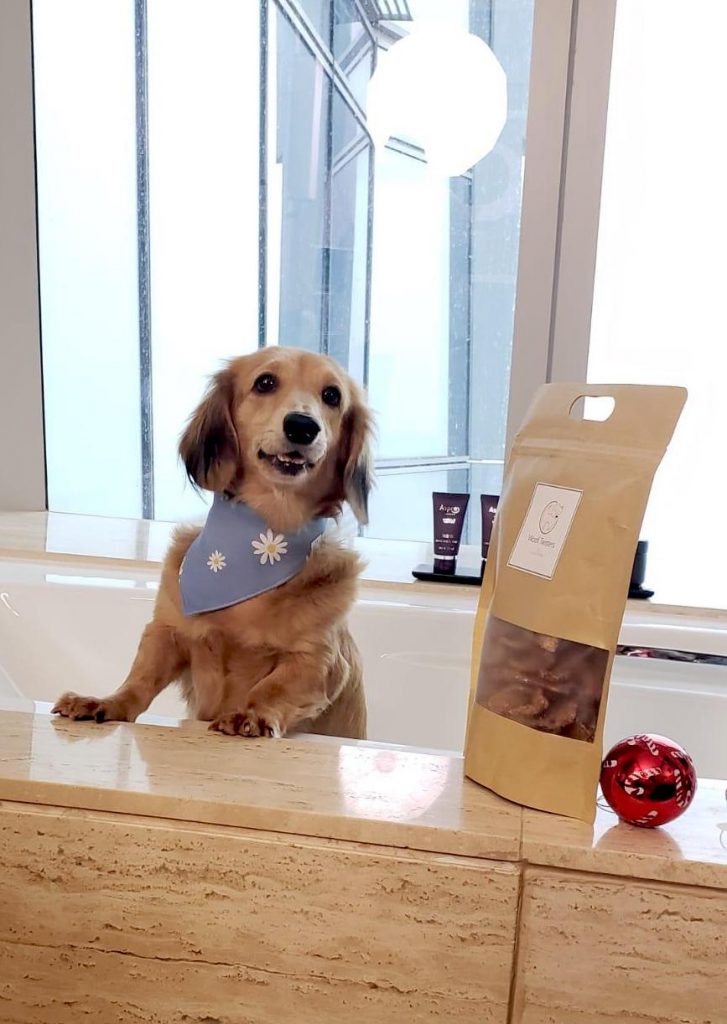 Ideal Sunday activity: Anywhere that I can be off-leash, exploring! I had the best time on a secret beach in Discovery Bay with Pogi.
Funniest quirk: I fall asleep quickly – especially if I'm lying on my back getting my paws cleaned. Zzz…
My best trick: From the start, she learned very quickly how to sit and wait to eat her food. Pogi set a very good example for her to follow!
What was it like to model for #legend? It was my first time modelling, so it was a bit tricky, but so much fun. I'm so glad I got to do it with Pogi!
See also: Picture Pawfect: The suite life of Darling and Pogi