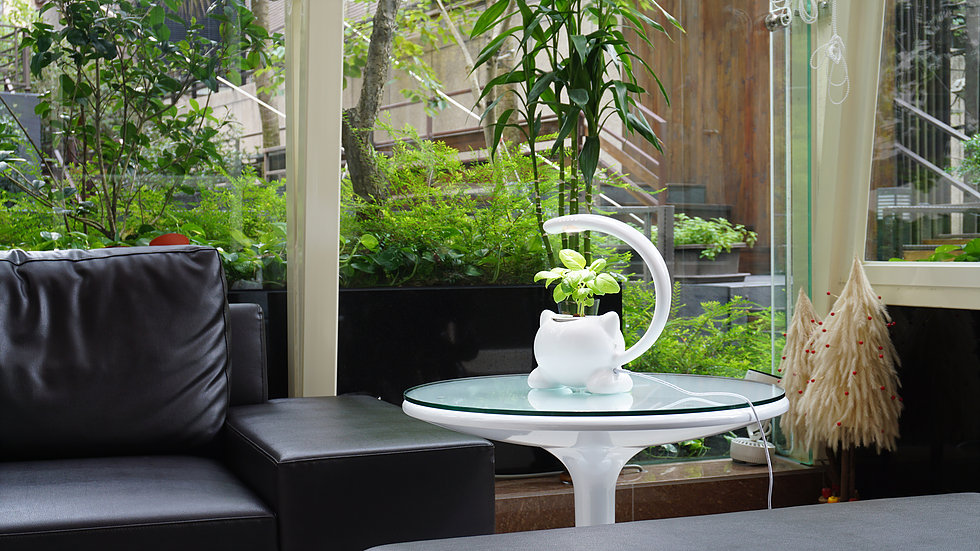 Skip the card and the fancy flowers and get your mum a gift she'll be excited about. There are plenty of presents that are functional, fun and stylish - just think, of all those house plants and Dyson gadgets for the home that are trending right now and it's not just you who deserves to splurge on Lululemon—your mum does too.
We've handpicked a wide range of gift ideas that will have your mum showing off to anyone who will listen—much like she does with your baby pictures.
Indoor Garden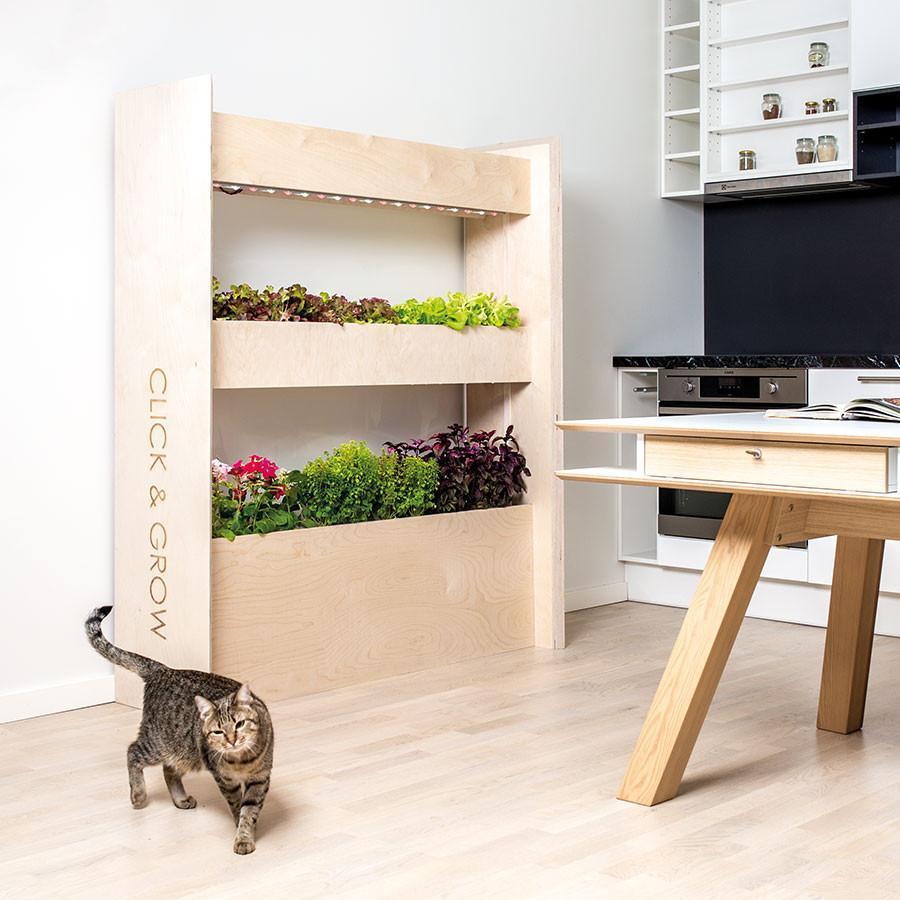 I don't know about you but my mum is traditional in the sense that she is obsessed with gardening and plants. Unfortunately, an apartment in Hong Kong doesn't exactly come with a backyard garden. Gift your mum with a hydroponic system to have at home so she can grow her own vegetables, herbs and succulent plants. GrowGreen offers a small one made for mini plants, complete with a LED plant light and is powered by a USB.
Our favourites, however, are the ones from Click and Grow. Its sleek and simple white design, will fit in well with most interiors and their smart indoor gardens come in a variety of sizes, including a Wall Farm Mini which can house 34 plants and two shelves. When you order, it comes with a choice between four starter kits: the Salad Kit (9 lettuce, 9 chili pepper, 9 red basil and 9 tomato capsules), Herb Kit (9 lettuce, 9 leaf mustard, 9 parsley, 9 thai basil capsules), Flower Kit (9 busy lizzie, 9 petunia, 9 cornflower and 9 lavender capsules) and Tea Kit (18 wild strawberry, 9 lemon balm, 9 peppermint capsules).
Each indoor garden comes with a modular lamp arm with LED, automatic watering and NASA-inspired smart soil. You can also sign up to a monthly subscription and get a new supply of capsules sent to you or simply pick what you want from their large selection online.
Apple Watch Series 3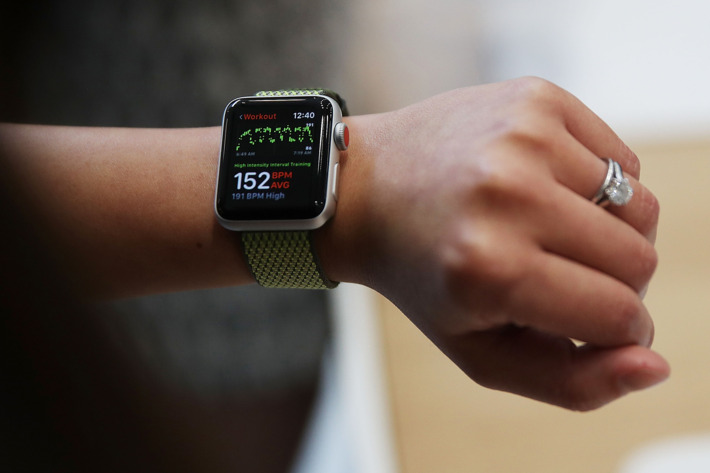 Make sure your mum stays connected with Apple's Watch Series 3 (starting from HK$2,688) – available in a variety of colours, we favour the chic and feminine model in gold aluminum and pink sand. Not only will it track her workouts, but it'll also send her reminders and allow her to check her emails and texts without having to dig her phone out of her handbag.
A matching yoga set
For all those cool yogi mums out there – there's no better gift than a pair of Lululemons' iconic Align leggings. Arguably one of the comfiest pairs out there, these light-weight pants are high-rise and designed with sweat-wicking fabric guaranteed to keep her cool and comfortable as she flows. Top it off with their Everywhere Bag in a trendy and sophisticated quicksand pink or her very own yoga mat, printed micofibre towel for hot yoga or yoga block to help bring her practice to a new level.
Trendy, sophisticated specs from Puyi Optical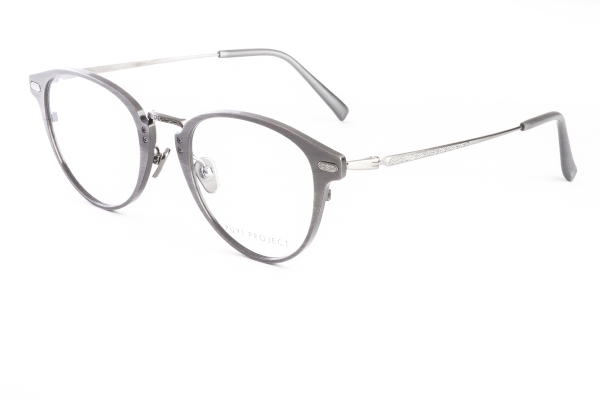 Is the leading lady in your life looking for a pair of new glasses? Give you mum the courage she needs to try different and more daring styles but selecting a pair for her from Hong Kong's leading luxury optical retailer Puyi Optical. They recently launched their own Puyi Project eyewear collection, boasting contemporary ergonomics with classic and timeless designs made from Japanese titanium.
A portable photo and video printer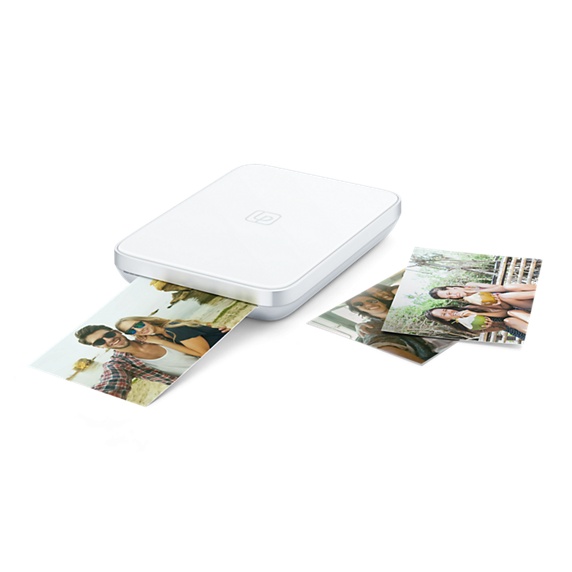 OK so your mum is active on Facebook and is finally on Instagram, but she still insists to have a print-out copy of all her photos. Lifeprint's Photo and Video Printer uses augmented reality to print out not just photos but live photos and videos, which come to life when you view them in the app on your iPhone. The printer can print up to 20 snaps on one battery charge.
Available exclusively at Apple
Gadgets from Dyson that she'll actually want to show off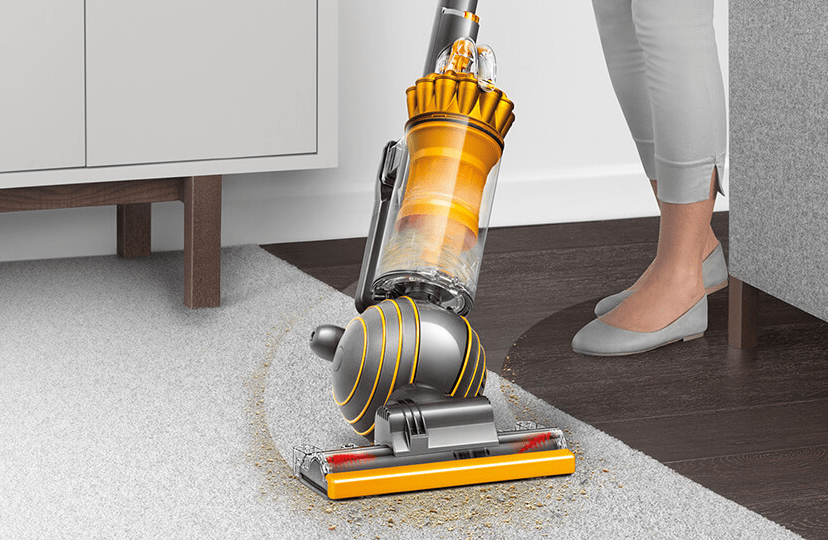 Upgrade your mum's experience at home with an ever-so-trendy Dyson. Be it their coveted Dyson Supersonic hair dryer, which arguably gives you the best and smoothest blowout experience, or Dyson's DC63 vacuum cleaner, these sleek gadgets will make a small difference to your mum's every day routine.
A keychain which can charge her phone on the go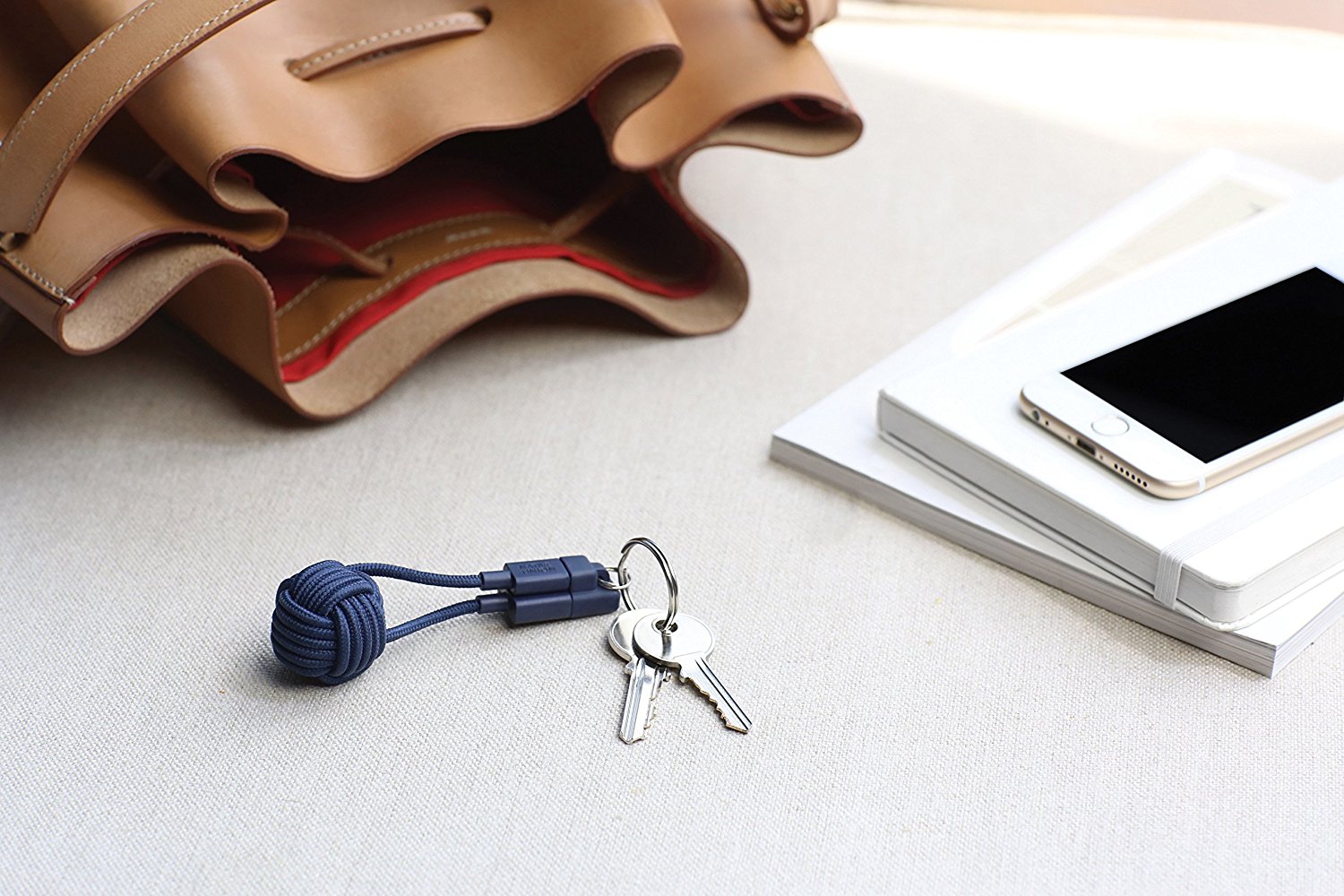 Hong Kong-based start-up Native Union is known for its stylish and modern tech accessories, including their signature charging knot cables. Guaranteed to never tangle, these keychains feature concealed connecters in case she needs an emergency charge and it's also long enough, so she can use it while she's charging.
Celebrate your friendship with Monica Vinader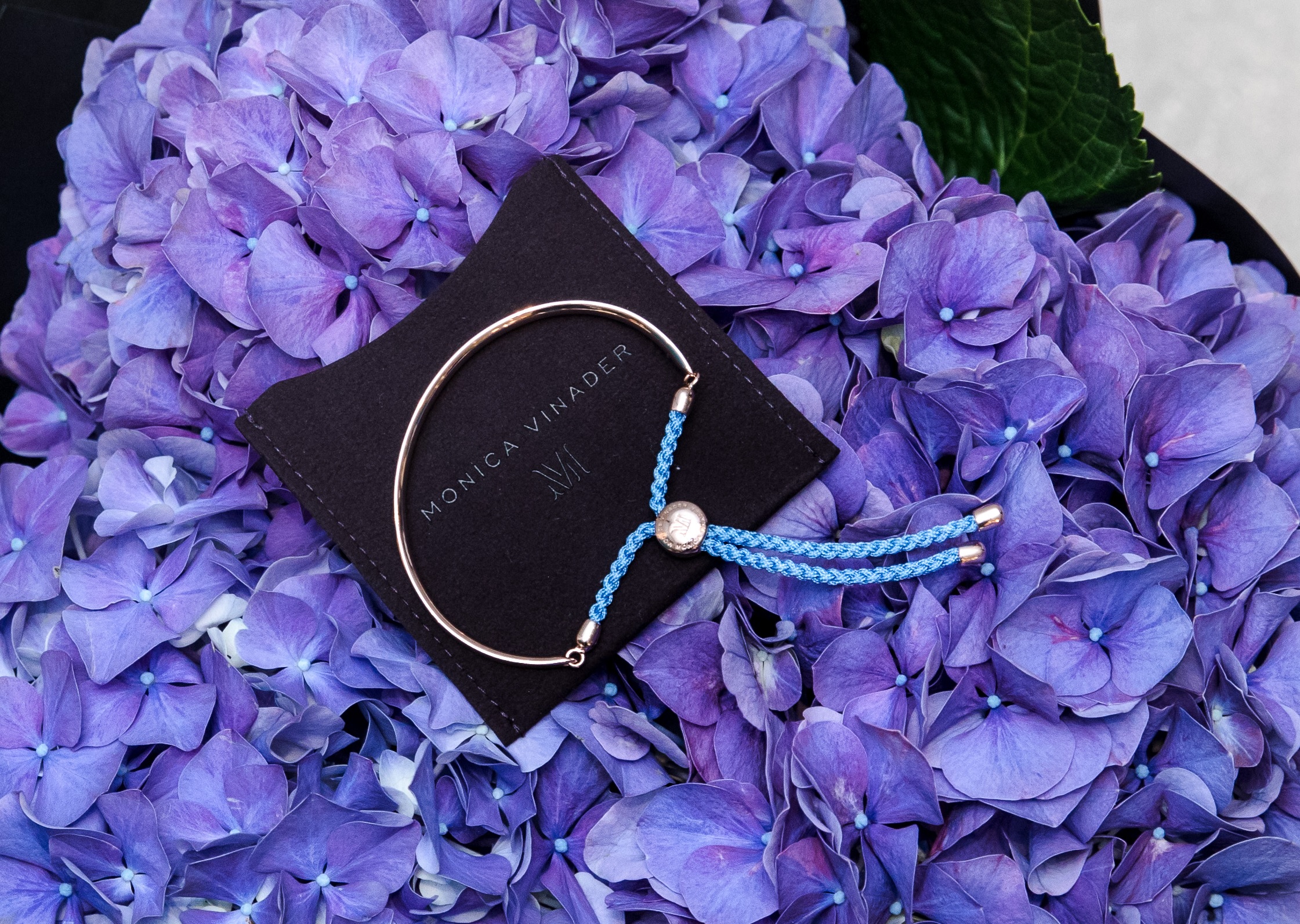 If you're lucky enough to have a mum who's just like your best friend (but better), celebrate with an elegant friendship bracelet from Monica Vinader. They're partnering up with chic flower and gifting service Bydeau for Mother's Day to offer a gorgeous bouquet of fresh hydrangeas paired with a signature Monica Vinader rose gold Fiji bracelet in your choice of blue, mink or rose gold. Don't forget to get the bracelet engraved through their complimentary service for that extra personal touch – she'll never want to take it off.
Order yours online from now until 12 May 2018 via http://bit.ly/BYDMVM.
Mon Guerlain x Liberty London Mother's Day gift set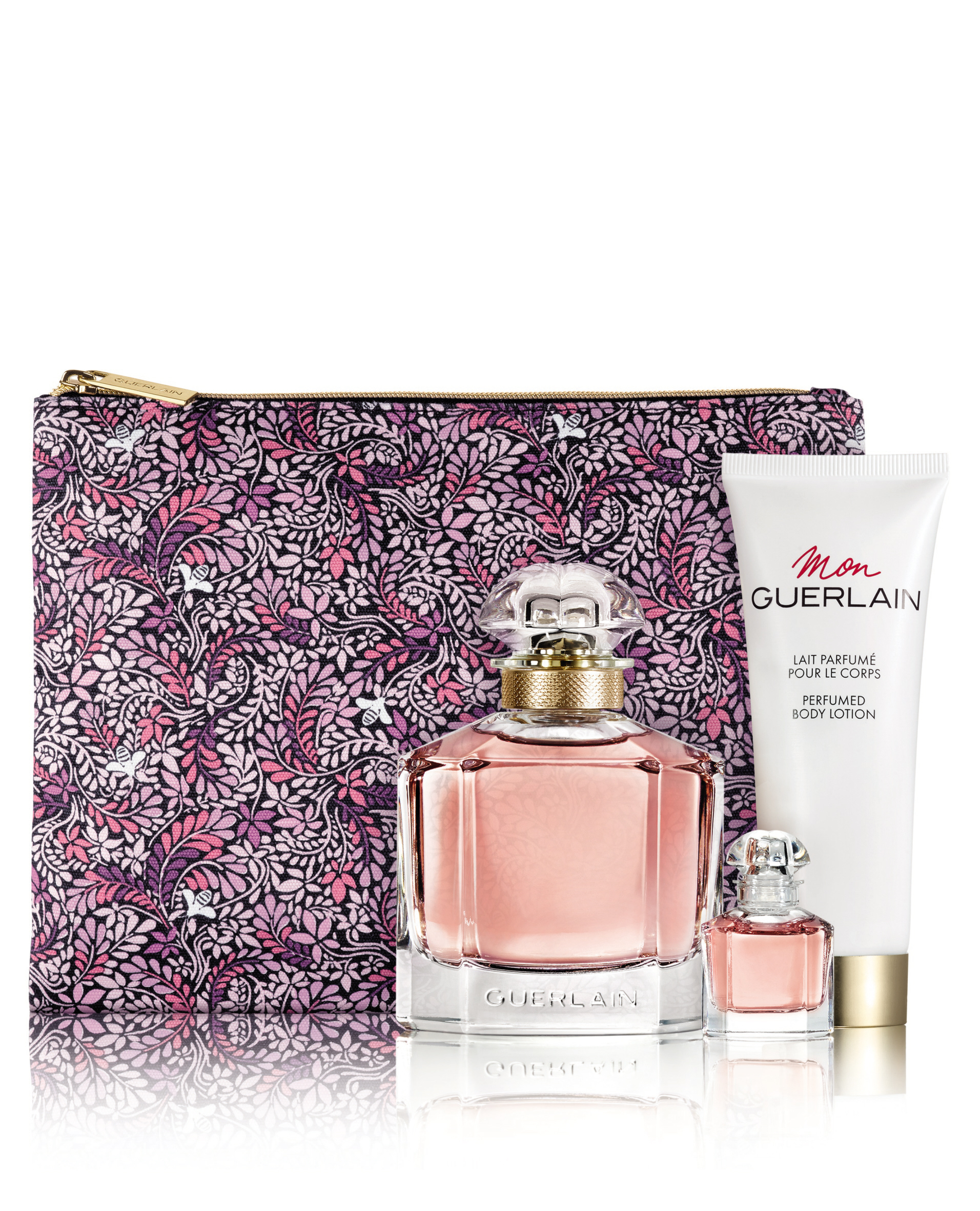 Inspired by Angelina Jolie's strong and sensual femininity, Mon Guerlain is a fresh oriental blend with Carla Lavender from Provence, Sambac Jasmine from India, Album Sandalwood from Australia and Vanilla Tahitensis from Papua New Guinea. Packaged beautifully with a chic purple Liberty London Pouch, the Mother's Day Mon Guerlain gif set comes with an Eau de Parfum and Body Lotion (available as a 30ml set and 100ml set).
Silky sleepwear for the best night's sleep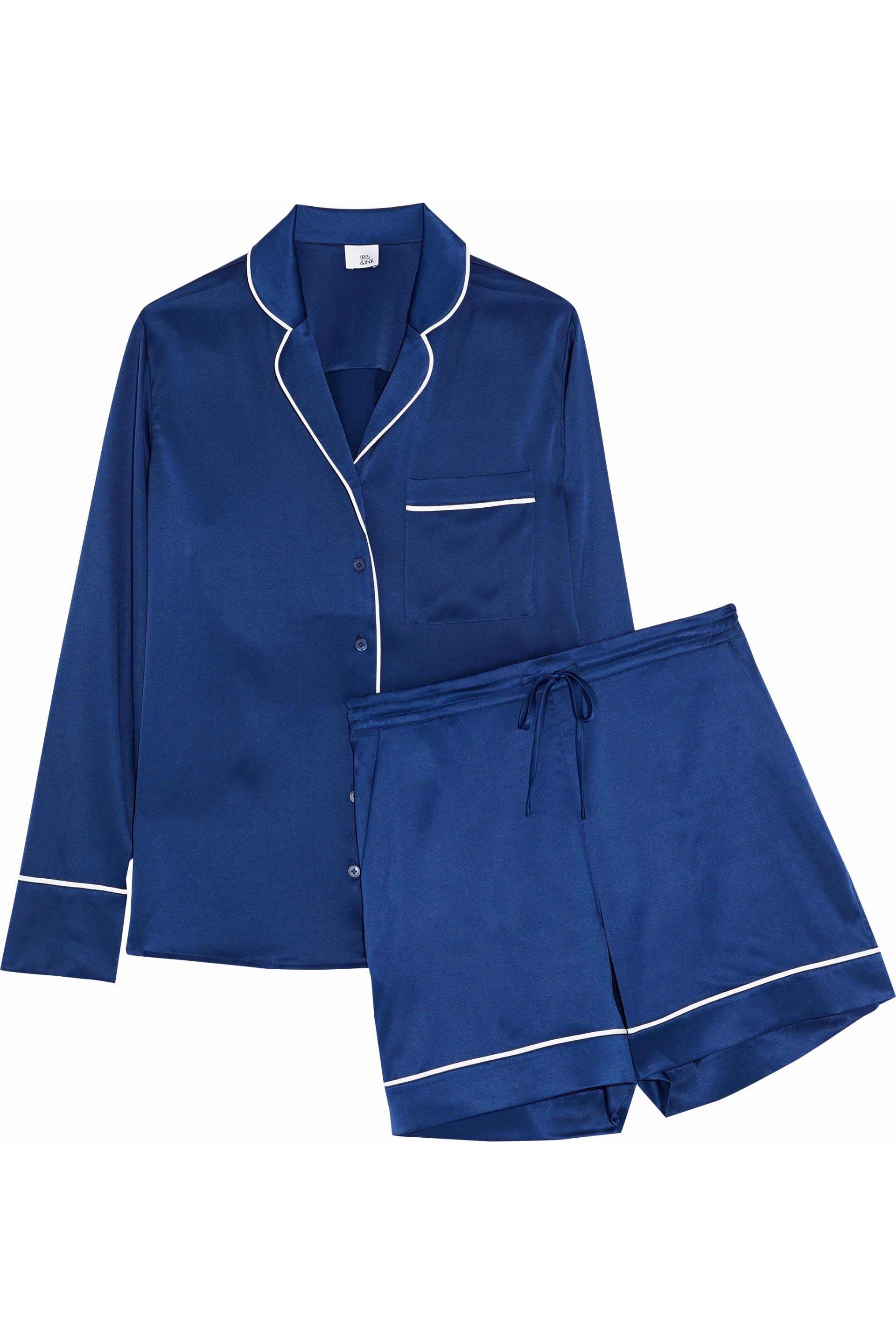 Given the amount of money we spend on our activewear, clothes, bags and skincare – it's quite surprising how many of us forget to invest in our sleepwear. Surprise your mum with an indulgent silk-blend satin pajama set from Iris & Ink. The lightweight fabric is perfect for Hong Kong's weather and is chic and luxe enough to even wear out for breakfast. Pyjamas as outerwear has been trending, after all.