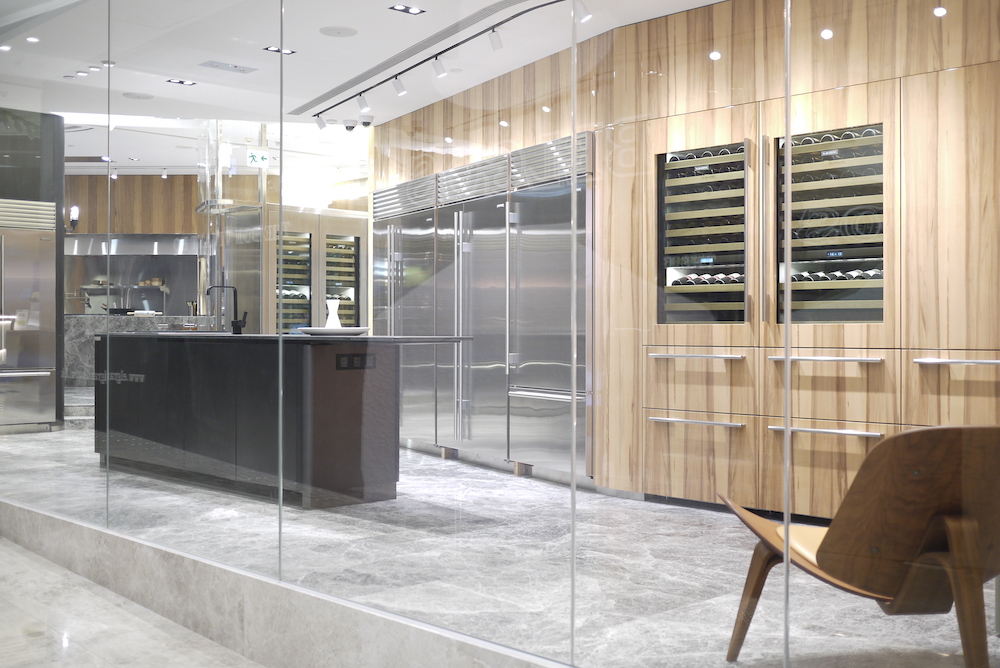 With the muggy, hot summer still in our minds, we might expect a gentle descent into the dark nights and misty mornings of autumn. But a sub-zero freeze has arrived in Hong Kong by way of Sub-Zero & Wolf, the industry leader in premium refrigeration, wine preservation and cooking equipment.
A third-generation family-owned company, Sub-Zero & Wolf's appliances are manufactured in the United States using only premium-quality materials that are proven to stand the test of time. Its products offer limitless design possibilities and are engineered to provide the highest performance while lasting more than 20 years. Sub-Zero & Wolf products are also popular with a growing community of designers, chefs, celebrities and royals due to their innovative contemporary designs.
To continue to illustrate its commitment to performance and purposeful design with its latest product offerings, the brand has opened a flagship showroom, designed by Singapore's Terre Studio, in the heart of the Hong Kong at the prestigious Lee Garden Three in Causeway Bay. The showroom is intended to highlight the full potential of Sub-Zero & Wolf products in a singular harmonious space, where products on display invite interaction with customers and inspire them to create the kitchen of their dreams.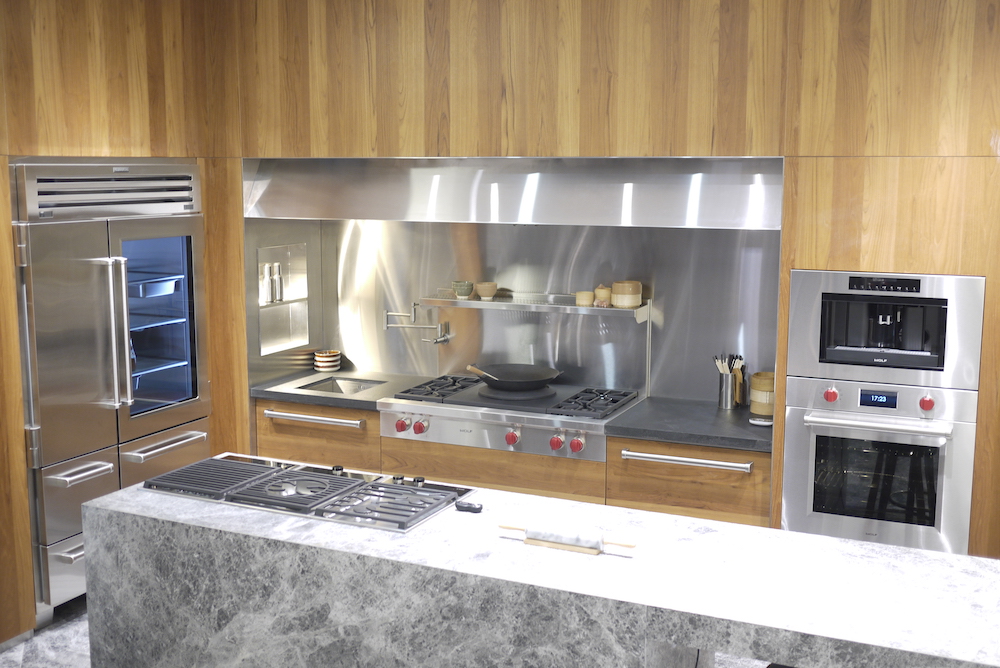 The 2,000 sqft retail space features a ribbon wall, as well as unique materials and lighting. Sandblasted wild teak wood and highly polished cherry wood panels are used to create distinct zones to highlight some 50 pieces of Sub-Zero & Wolf kitchen equipment, including the Wolf Gourmet collection of counter-top appliances, which are only available in the US, the UK and Hong Kong. The products are showcased in contemporary, transitional and professional styles, paired with high-end building materials. Three standout islands further draw customers closer to the products with an eye-catching selection of different marbles with finely crafted contrasting metal details.
With all the different design features, well-curated styling, some never-before-seen products and witty hints of pop art, the new showroom is bound to be a gathering place for creative and culinary explorers alike. Given the primary role the kitchen plays in the home as a place to prepare meals, gather with family and friends, show off to neighbours and raise the value of the property, perhaps no kitchen has greater cachet than when it's outfitted with Sub-Zero & Wolf products.
Sub-Zero & Wolf showroom, G17-20, Lee Garden Three, 1 Sunning Road, Causeway Bay, Hong Kong
This feature originally appeared in the November/December 2018 print issue of #legend