Barbara Millicent Roberts is having quite a bit of a resurgence. She turned 64 this year and is now being celebrated in a movie with Margot Robbie playing her. David Ho looks into Barbie's fantastic life in plastic, her impact and why she continues to inspire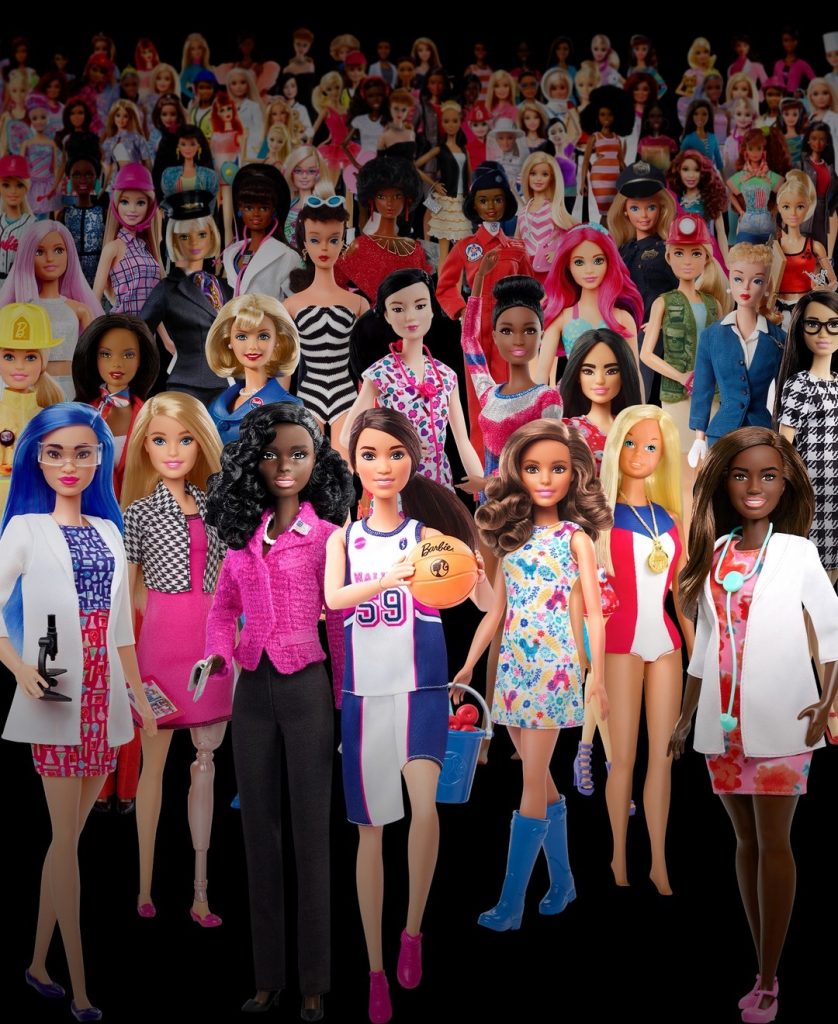 Best known as Barbie, Barbara Millicent Roberts' fanbase spans generations since her introduction in 1959. She has held over 200 different jobs, changed her looks countless times, and continues to influence many along the way.
A brief herstory
Barbie's makers, Mattel, started as picture frame makers but when that didn't take off, the company started making dollhouses out of the leftovers. Company co-founder Ruth Handler came across Bild Lilli dolls in Germany, which were based on a blonde bombshell cartoon character. Though accounts differ, Handler was said to recall that her daughter Barbara (Barbie's namesake) often assigned adult responsibilities to her dolls, which were often made in the likeness of infants. She then decided to create dolls in adult likeness by redesigning the Lilli doll. Thus, the first Barbie was born.
It's hard to believe it now but when Barbie was first released in 1959, she was considered scandalous. An adult doll with breasts was considered obscene by many parents. Yet, Barbie was an instant hit with young girls when she was released.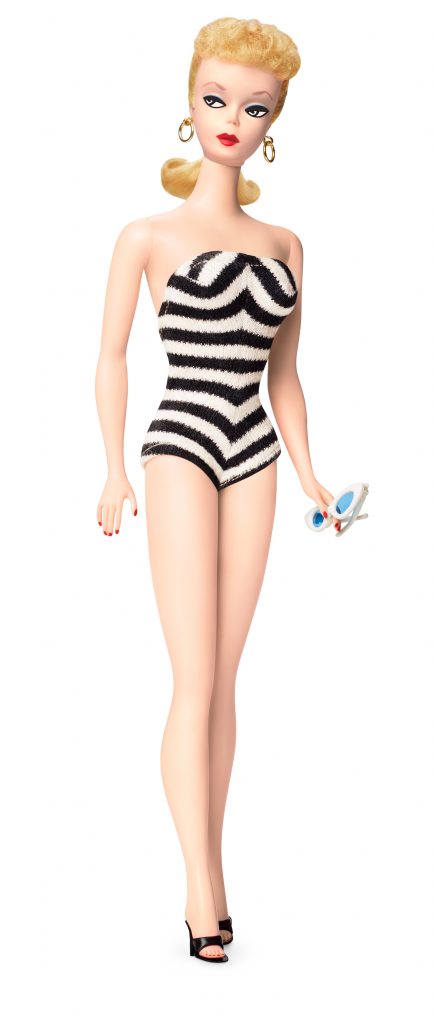 Through the decades, Barbie's transformations would reflect the times and changing tides for women. The Twist and Turn Barbies came with swivelling upper bodies that reflected the freedom and dance trends of the swingin' 60's. The Malibu Barbie of the 70's gave up the demure side glances of previous models and looked boldly ahead (marking Ruth Handler's final personal input for Barbie before being ousted from Mattel for financial fraud).
Meanwhile, the day-to-night Barbie (aka CEO Barbie) of the 80's reflected women's entry into the corporate world with her work and leisure outfits. The 90's Barbies showcased fashion trends of the time with gowns and designer collaborations. Then, Barbies of the 00's came with more casual wear that fit the relatability that girls were seeking in their role models.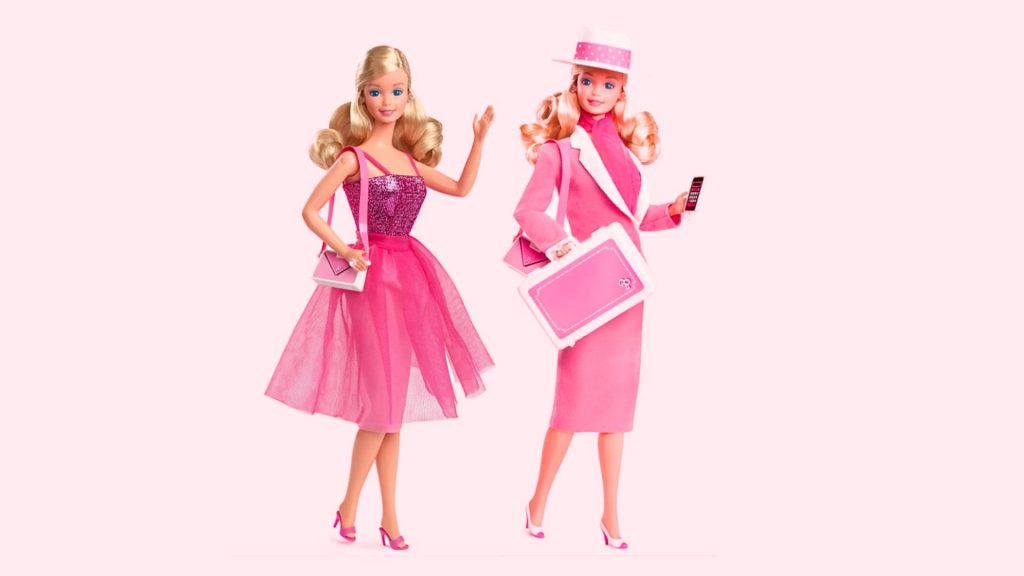 Barbies in recent years have become even more diverse in their reflection of life for women. Newer dolls have come in a wider range of skin tones, body shapes, and even physical abilities and conditions. In April 2023, Mattel unveiled a Barbie with Down syndrome. Sofia Sanchez, a 14-year-old actress with Down syndrome, was dressed as that Barbie doll for the pink carpet of the Barbie movie.
"When we talk about toys, specifically dolls, we are basically talking about tiny historical snapshots of cultural significance," says Trixie Mattel, a drag performer and ardent doll collector, in a video showcasing her collection and Barbie's history.
"When we're looking at a toy that's supposed to be something that a child can aspire and relate to, we're talking about what adult women are actually doing in the world at that time: what jobs do they have, what are they wearing, what kind of hair do they have, what kind of makeup do they have, the height of the heel, the accessories… It tells you everything about what women at that time were up to and that's why it's so interesting when you deep dive into dolls," she adds.
Mattel believes dolls give insight into everything from child development and fashion to historical events and pop culture. "This toy basically held a tiny mirror up to culture for like seven decades."
Collector stories
Jamie Aung, a Myanmar-based doll collector who creates related content by the alias Chaymie Creates on YouTube, was introduced to Barbie through his sister's collection. He theorises that since many were introduced to Barbie specifically as kids, that has spurred them on to continue collecting her when their love of dolls extends into adulthood. "You never really forget your first love," he says.
Erica Monroe, a US-based doll collector, found her passion for Barbie reignited through another Mattel doll line – Monster High – as it reminded her of the various Barbies she had as a child. "Now, I keep collecting Barbie because there are so many different iterations of the doll – be it career dolls, playline Fashionistas and fantasy ones to the collector Silkstones and retro-inspired lines. I love the variety and it feels like there are endless possibilities," says Monroe.
Others share similar stories about getting back into Barbie and collecting them. "I collected mainly Monster High dolls till around 2016 and then got back into Barbie dolls because I was starting to miss the mixture of beautiful princess gowns and the more realistic and contemporary fashions that Barbie used to offer when I was playing with those dolls as [a] kid in the 2000's specifically," says Frankie F, a doll collector from Germany. Similar to Monroe, she had Barbies as a child and was drawn back by the Monster High series.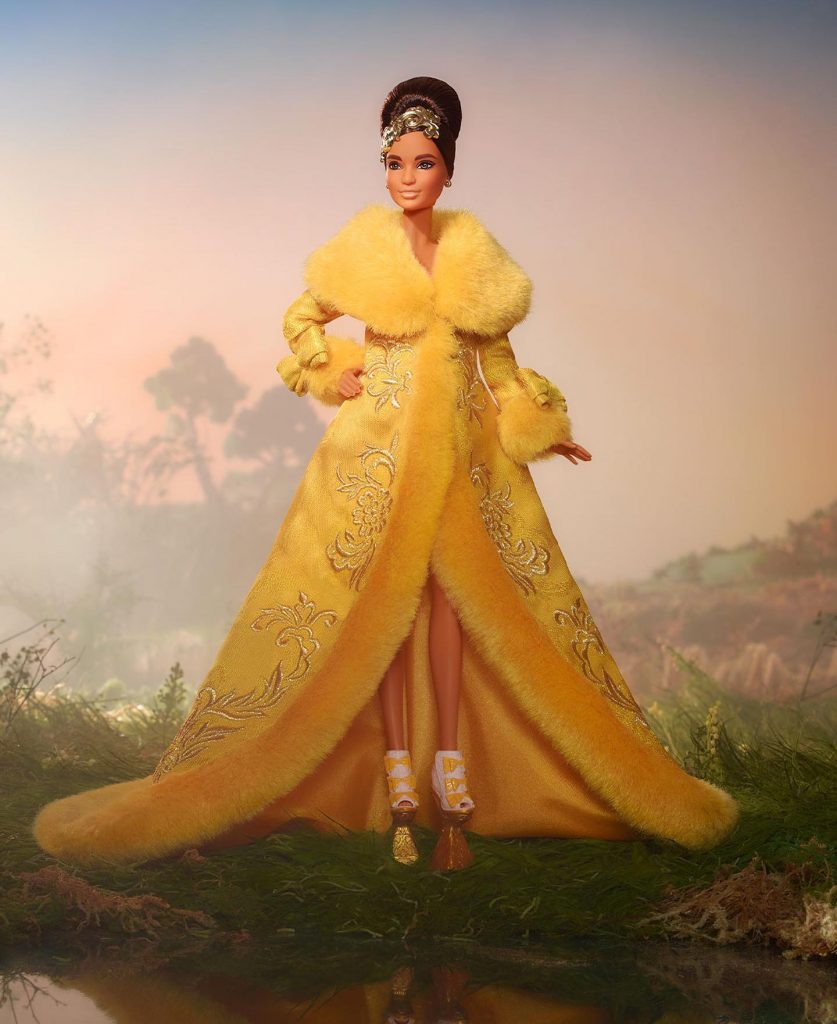 "Barbie has it all. Barbie has so much incredibly fascinating history compared to more modern doll lines, where you just always learn new things about her every single day, because there are decades and decades of history that you can get into with her," says F.
She cites the 'I Heart Barbie Shanghai' doll as the rarest Barbie in her collection. "She's a platinum label Barbie that was exclusively sold at the Barbie Store in Shanghai, China. It's a doll that is so rare that you can barely find photos of her online," says F. "Another extremely rare doll in my collection would be the Queen Marabella doll from the direct-to-DVD Barbie Mariposa movie from 2008. She was a Toys 'R' Us exclusive and is almost never for sale (especially in box) online."
Imagination, life is your creation
Besides the nostalgic love collectors have for Barbie, it is perhaps the indelible impact that this pop culture icon has had that continues to draw equal parts fascination and ire.
Barbie had to navigate criticisms ranging from sparking body image issues with her unrealistic proportions to her moral leanings. "Jewish Barbie dolls, with their revealing clothes and shameful postures, accessories and tools are a symbol of decadence to the perverted West. Let us beware of her dangers and be careful," stated Saudi Arabia's Committee for the Promotion of Virtue and the Prevention of Vice when they instituted a temporary ban on the sale of Barbie dolls in 2003.
Fans of Barbie obviously beg to differ. "Barbie definitely inspired me to value, embrace and not feel weak about my love for liking clothes, makeup, fairy tales and traditionally 'girly' stuff – in a world where people often ridicule or even villainise hyper femininity," says F.
She adds, "Barbie showed me that being a woman who enjoys all of these things doesn't have to automatically force it onto others who don't identify with that and be shallow, superficial and mean to people. Why can't I be obsessed with glitter and heels but also be interested in health care and climate change? To quote the slogan of the 2006-2008 commercials, Barbie always showed that womanhood is simply about 'B who you wanna B'."
Also see: Barbie pays tribute to Anna May Wong and more
Over the years, Mattel has shifted Barbie's image and narrative as one of empowerment. Diversity and inclusivity has also been heavy in its messaging.
"There are Barbies with prosthetics, Barbies in wheelchairs, Barbies of different body shapes, Barbies with wild hair colours, Barbies of every skin tone, Barbies who present in different ways, Barbies with so many different careers – all of these ensure that somewhere out there, there is a Barbie for everyone," says Monroe.
"Now, as my daughter grows up, I love to introduce her to different Barbie things because it's presenting a positive message. Like a shirt I just bought her, "kindness is my superpower," with Barbie on it. In the Life in the Dreamhouse movie, Barbie talks a lot about the different careers she's had, teaching my daughter she doesn't just have to be one thing. Overall, the message of empowerment and empathy is exactly how I wish to raise my daughter."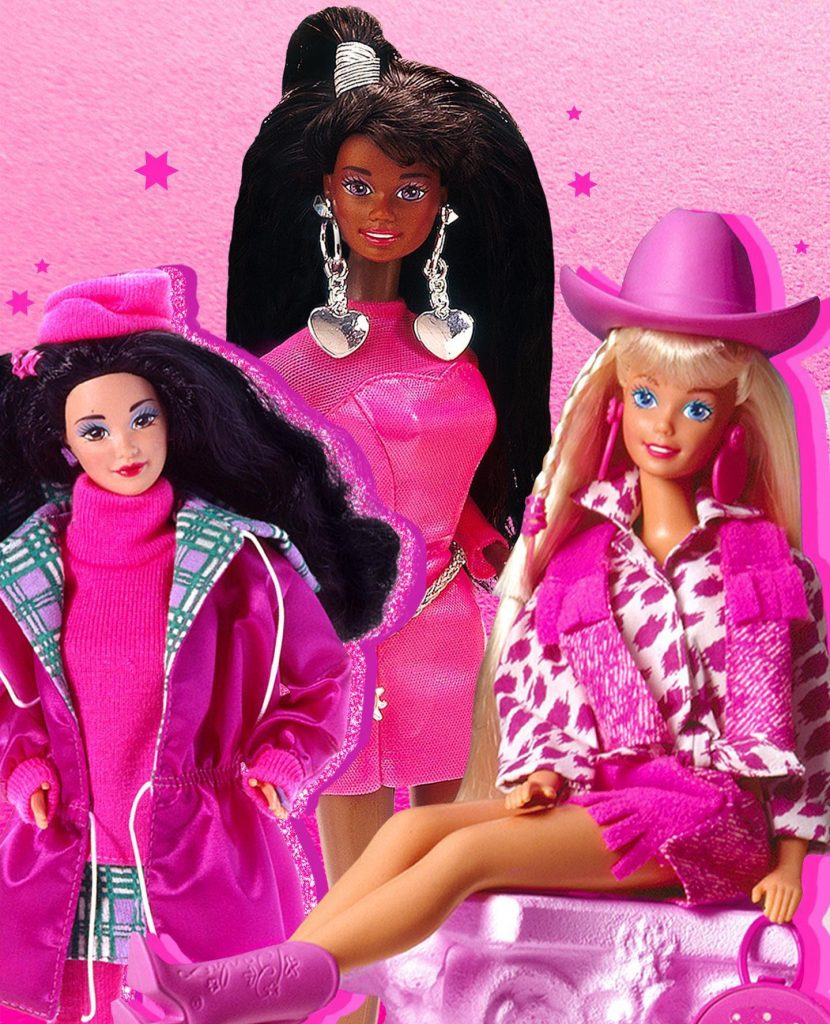 A key aspect of Barbie's appeal of course, lies in her fashion. Barbiecore, with its powerfully pink and distinctly feminine aesthetic, has been a continued presence in fashion through the decades.
"Barbie influenced fashion in lots of different ways because that used to be her main purpose. She was created for fashion. There used to be a lot of brands who collaborated with Barbie like Dior, Versace, Moschino, Juicy Couture, and makeup brands like Mac Cosmetics. She's so influential that a woman only has to wear a pink dress and she gets compared to a Barbie," says F.
For male collectors like Aung, Barbie serves as a gateway to the feminine. "I was attracted to 'girly' things but I couldn't really express it. So I expressed it through Barbie: the fashion, the hair, the paint… I was living through Barbie! It's very powerful for male collectors as she allowed them to express who they want to be," he says.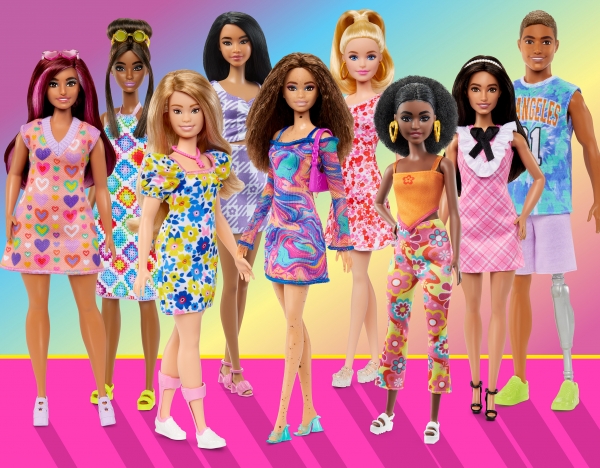 All the collectors we spoke to believe the Barbie movie is likely to change doll collecting, as it will bring more collectors into the fold. But regardless of how the movie performs, the Barbie brand is here to stay.
"A lot of dolls will come and go, but Barbie will forever be iconic. She will stay here forever and outlive us all," says Aung. "There will never be another doll like Barbie."
Photos by Mattel Inc unless stated otherwise.