Calling all dancers: Enter Blackpink's "How You Like That" dance cover challenge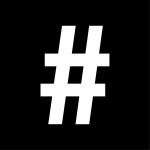 By: #legend
July 13, 2020
Since the release of Blackpink's latest single, "How You Like That" a little over two weeks ago (on 26 June), it's already racked up 275 million views on YouTube and counting.
To celebrate the new single, Blackpink released a mesmerising, pink-hued dance performance video on YouTube (on 6 July) with a challenge to the world: film a dance cover with your crew for your chance to win the grand prize of 10 million Korean Won (approx. US$8,300). Money isn't the only reward, as the winning crews will also get noticed by Blackpink, of course.
Prizes for the first and second runner-ups are 6 and 4 million Korean Won respectively, and the contest is open from now until 20 July if you plan on making the cut. Videos will be judged by YG as well as how many YouTube video views the dance cover gets – see more details and the official rules on Blackpink's Facebook page.
Take a look at some of the entries so far:
Vietnam
Russia
Besides the official Blackpink dance cover challenge, which clearly has some top contenders from around the world, dancers have been adding to the Blackpink craze with their own unique choreography.
Our all-time favourite is definitely this one from 1Million dance studio in Seoul, choreographed by Sieun Lee Song:
Make sure you make it to the 1:00 mark to see the tiny crew in action. We knew K-pop stars started young, but we had no idea they started them that young. Could they be the next Blackpink…? We certainly hope so.
See also: Style statement: Channel your favourite Blackpink member
---
Like this story? Follow #legend on Facebook and Instagram for the latest updates!