'Black in Asia': Spill Stories' founder on radical honesty, social media and women of colour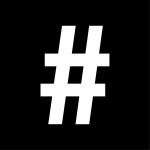 By: Erica Fong
August 10, 2020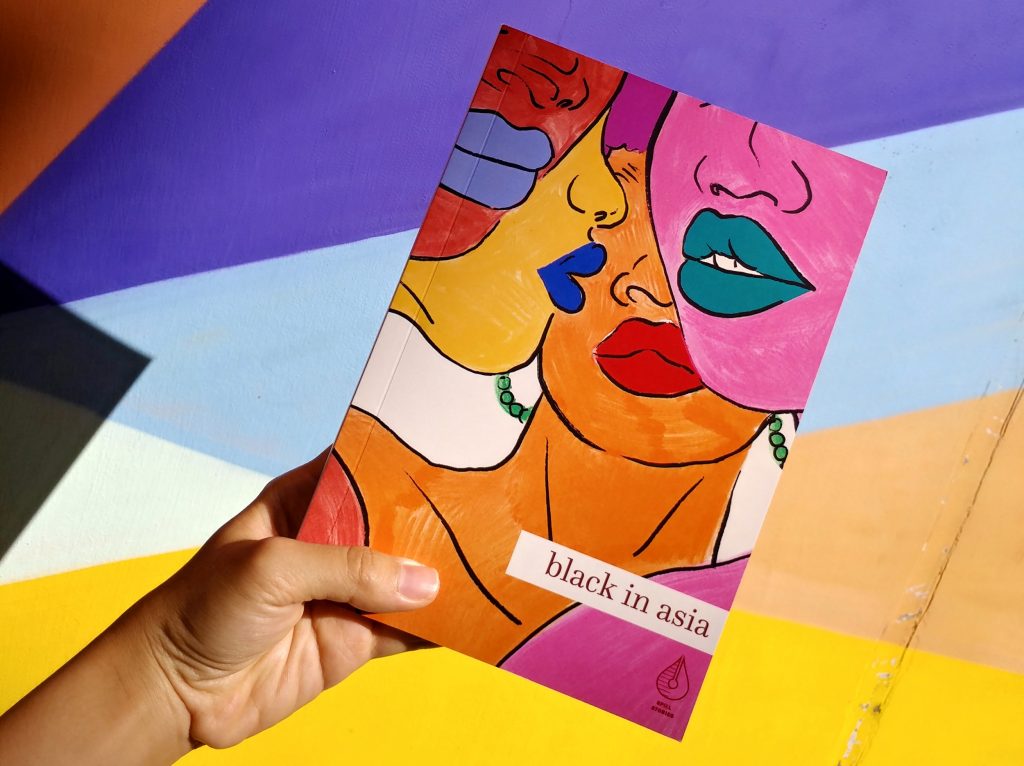 What's it like to be Black in Asia? A new book published by Hong Kong-based storytelling platform, Spill Stories, aims to answer this question with real-life stories from 22 Black writers who have lived across Asia – from Myanmar to Mongolia, Hong Kong, Singapore, Korea, Taiwan, Japan, China, Thailand, and Vietnam.
"The stories [in Black in Asia] are personal diaspora stories that seek to inspire, educate, and encourage discourse on racial justice globally," says Tiffany Huang, founder of Spill Stories. "What started out as six stories on Instagram grew to 23 stories—with every new story, new writers DM-ed Spill Stories to say they wanted to write." (Buy the book here)
Through community events, writing workshops and spoken word performances in Hong Kong and abroad, Spill Stories aims to encourage empathy and catharsis among readers and writers alike through real and authentic storytelling – something that Tiffany feels is largely missing from social media today. Do you agree? We asked Tiff to spill the deets on what made her start this storytelling platform and what's coming up next:
Why and when did you decide to start Spill Stories?
I started Spill Stories at the beginning of 2018 because I was feeling pretty alienated in Hong Kong. There was a lack of community around me and I struggled to find meaning in my daily routine, whether it was going out on the weekends or working a lot on the weekdays. I was also horrified by the rise of populism and strong man agendas, most notably with Trump's election and Brexit, which enabled racism and white supremacy.
I wanted to carve out space online for people to write honestly and amplify the voices of women of colour. Over time, the stories have evolved to be about sharing nuanced perspectives on social issues. I write "womxn" in the bio, which is a nod to welcoming gender non-conforming friends as well.
You've mentioned that Spill Stories targets 'women of colour'… what about white women? Do they have a place on the platform?
I'm so glad you asked. Let's unpack the question. First, it's important to recognise that the term "women of colour" was coined by Black women in 1977 for the National Women's Conference in the US to create space to discuss issues pertaining to non-white women. The goal of Spill Stories is similarly to create space for personal stories with women of colour as the primary audience.
As an Asian person, I recognise that my struggles are very different from Black women. My intention is not to water down the struggles of Black women; rather, the platform is meant to be intersectional and create solidarity across racial divides. I also understand that the term 'women of colour' is commonly used in the US and Europe, but may become confusing for some in Asia. I define myself as a woman of colour no matter where I am; it's an identity about challenging dominant white cultures and does not adjust with geography.
Given the history of colonialism and the pervasiveness of white worship across many Asian countries, I still find the term highly relevant to counteract those forces. Many positions of power and privilege are still held by white expats (especially in Hong Kong), so Asian voices still need to be amplified. Using 'women of colour' also enables solidarity with ethnic minorities in Asia, where plenty of overt discrimination against them exists.
Now, let's talk about white women. I curate new series every few months, each inspired by lived experiences of women of colour. Some series are broader, and I welcome anyone to contribute if their stories are relevant and meaningful.
For example, white women have shared about their eating disorders (for our Secrets & Insecurities series) and their grandmother's favourite recipe (for our Finding Home in Food series). Those have been great stories. Some stories have also been written by men. Anyone is willing to share regardless of race or gender, but they should ask themselves whether their story is the right one to tell for the given series. Black in Asia, for example, is not meant for anyone who is not Black.
If anyone has read this and still feels like Spill Stories is 'exclusionary', they should examine why they feel that way. Similarly, people who preach, "All Lives Matter," fail to understand, want to discredit, and/or feel threatened by Black people's need to carve out space for themselves. The onus lies on that person to reflect on themselves.
Spill Stories is meant to contrast against the 'superficial nature of social media'? Can you elaborate on this?
People tend to share all the good things that are happening in their lives (going out and having fun, meals, exercising at the gym). When someone's entire feed is made up of these posts, social media can begin to feel superficial. It's harder to share our vulnerabilities because we don't want to feel lesser-than or judged, but those are the stories that resonate with people. I hope that Spill Stories can be a place where people find meaningful, nuanced stories on social topics that creates reflection and discourse.
Having said that, do you think there is a place for superficial social media as well?
Of course! I don't disapprove of people bragging about their accomplishments. I also don't mind photos of eggs benedict and bags. I just believe there's room for other types of content. Some days, I want to scroll through silly videos and congratulate my friends on their accolades. Other days, I search for stories that make me feel understood.
Many people and brands also share content that some would find "superficial", but they use their platforms to create a culture and advocate for causes they feel passionate about, like @savagexfenty (Rihanna's lingerie line) and @livetinted (makeup that challenges colourism). I think that's great. Frankly, who cares what I think? Not my place to judge.
If so, what are some "superficial" accounts that you follow?
It's hard to classify an account as 'superficial.' I like @shiasoutfits, because I like Shia Labeouf's anti-establishment sense of style, but I also think his fashion is a form of resistance to capitalism, which is not 'superficial.' I like @hkmehmeh for memes, but I wouldn't call the account 'superficial', since she (Nancy) provides political commentary through memes. Maybe the best example is @weshouldbreakup, which has cringe-worthy relationship text exchanges.
Define what you mean by 'radical honesty' as it relates to storytelling.
Radical honesty is about sharing truths about yourself, even if they are uncomfortable. When I review certain submissions, it's easy to tell when there is a certain gap in the story, where someone has avoided sharing a critical part. The writers sometimes say they're not ready to share because they haven't processed it, but that usually means I can't post it, because the story is incomplete.
How did your book, Black in Asia, come about?
Black in Asia originated after we had completed a virtual writers workshop for the theme "Black in Asia" back in March, with around a dozen writers between Hong Kong and Seoul. When George Floyd was brutally murdered by the police in May, the writers and I decided to push out the pieces to offer a response to the movement from an Asia lens. What started out as six stories on Instagram grew to 23 stories—the whole project grew very organically.
How has the book been received so far?
The reception has been great – the writers and I are so thankful for the support! We've sold over 120 books (including e-books) in a week and a half to readers in Hong Kong, Taipei, Mainland China, Korea, Japan, Singapore, New Zealand, UK, USA, and Canada.
We have also reached out to various nonprofits, schools, and universities across Asia and in their hometowns. We are grateful for Printed Matter in New York for buying copies for their bookstore. Two of our writers (Harmony and Lois) will be featured in Hong Kong International Literary Festival this upcoming November, and The University of Utah's satellite campus in Korea is arranging a panel for some of the writers. Asia Art Archive in America will stock our book, and I'm in discussions with some private schools in Hong Kong and Taipei to stock the books and create student programs.
What's next for Spill Stories in 2020/21?
The next series will be about colourism, and I'm collaborating with a Chinese American illustrator named Molly Wu and a poetry slam collective based out of Delhi (@delhipoetryslam).
What are some publications/platforms that inspire you?
Everyone should follow No White Saviors (@nowhitesaviors). I admire Zine Coop (@zine_coop), Form Society (@formsocietyhk), and Art and Culture Outreach (@artandcultureoutreach) for their dedication to independent press in Hong Kong.
As a writer, what tips do you have for other aspirational writers?
I like to start stories anchored in a clear setting (place and time). Stories with tangible beginnings are easier to write, versus trying to wax poetic and make sweeping conclusions about life from the get-go. This also makes the reader's job a little easier, because the writer eases them into the story through a clear narrative.
Are you looking for contributors, and if so, how can they get involved?
Absolutely! I'm always looking for writers and collaborators from any place, especially people who are good at graphic design, photography, and videography. Please reach me at [email protected]!
Learn more about Black in Asia, Tiffany Huang and Spill Stories at spillstories.club